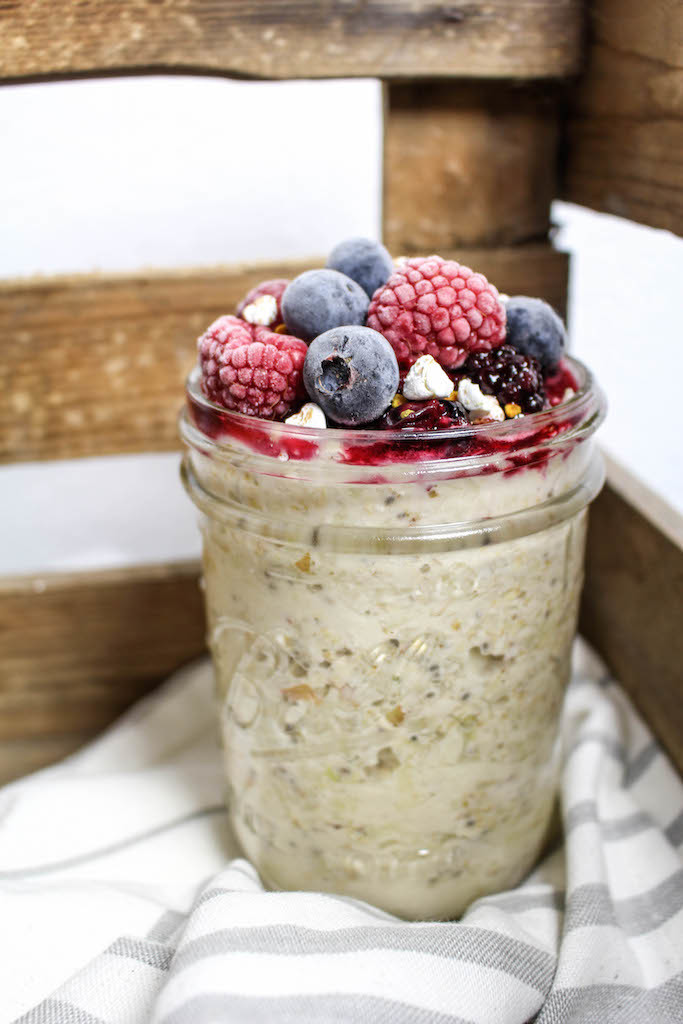 Healthy Bircher Muesli is probably one of my favorite breakfast dishes ever. The Suisse original recipe is made with cow's milk though, and you usually get it in combination with yoghurt in Germany, which is why I haven't had it it in a while. It never occurred to me that it would taste just as great with home made almond milk. So I finally made a big batch of it the other week, and I literally can't get enough of it now. It's heaven. Really, you'll never want to eat anything else for breakfast. Well maybe pancakes, but that's different.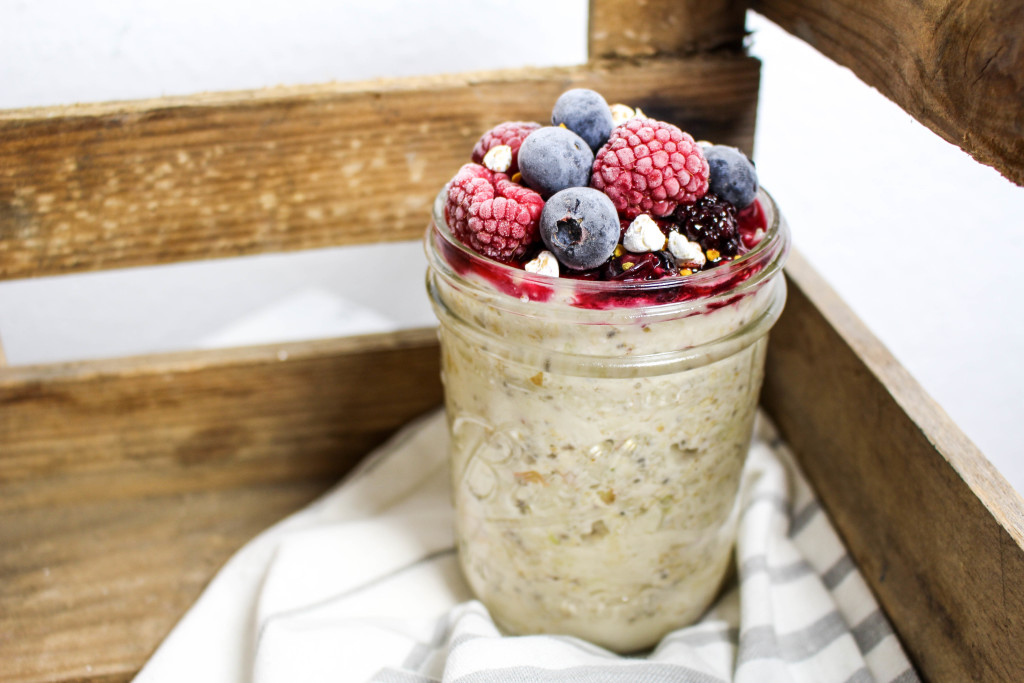 The original Bircher Muesli recipe only includes apples, milk, honey and ground hazelnuts. I've changed the recipe and added some seeds and substituted milk with almond milk though. The almond milk really brings out the nutty flavor of the muesli, and the grated apple makes it heavenly moist. It's really the creamiest and most delicious bircher muesli you'll ever make. It's also packed with amazing goodness such as oats, healthy seeds, and nuts. Oats are some of the healthiest grains out there. Not only do oats contain more than twice as much iron as meat, they are also one of those "beauty" foods due to their high biotin content. Biotin is responsible for healthy, glowing hair, skin and nails. Another great vitamin found in oats is vitamin B6, which is important for a healthy psyche. If you suffer from fatique or sleep deprivation, then this bircher muesli is the best breakfast for you. I'm really excited to share this recipe with you, and I am even more excited to hear what you think about it in the comments below.

Healthy Bircher Muesli
Author:
Heavenlynn Healthy
Ingredients
1 cup of oats (80g)
1½ cups (360ml) of almond milk (or any other plant based milk)
1 grated apple
1 tsp honey or rice syrup
1 tbsp of chia seeds
2 tbsp ground nuts (hazelnuts or almonds)
1 tsp sunflower seeds (optional)
1 tsp pumpkin seeds (optional)
a handful fresh or frozen berries (optional)
Instructions
Grate the apple and add it to a bowl together with all the other ingredients. Let it soak over night if you wish, or for at least 30 minutes and top it with your favorite fruits, almond butter and/or more seeds.
Enjoy!