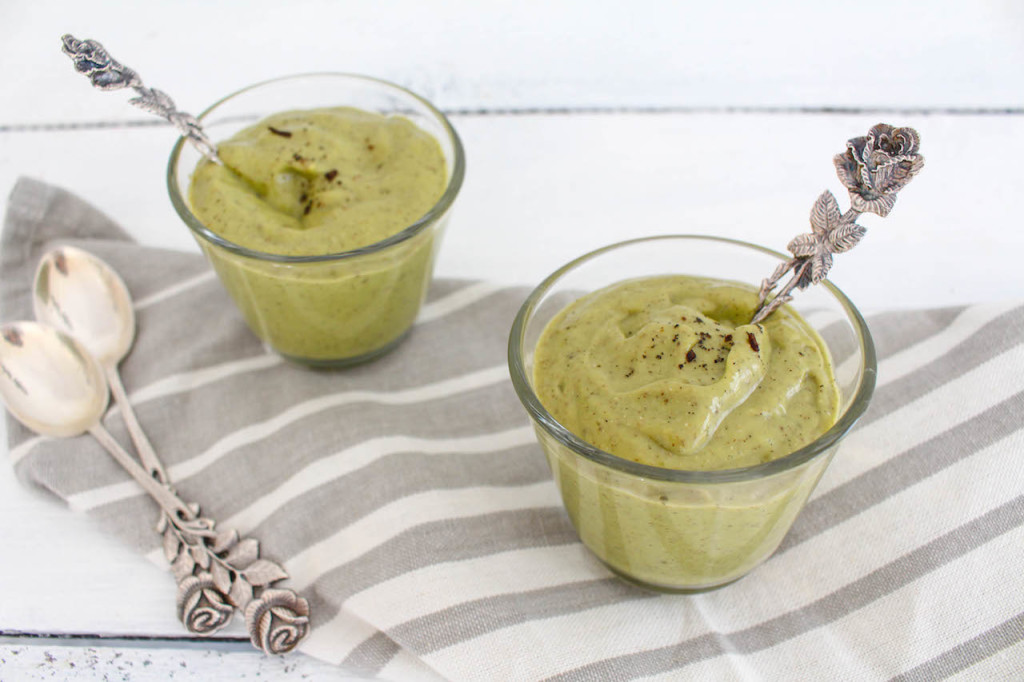 The other day, I got an email from a lovely reader, suggesting that I needed to mix avocado with almond milk, because apparently it turns into pudding. And I don't mean the British kind of pudding, which I learned means dessert in general, but I mean the gel-like dessert that comes with different flavors like chocolate or vanilla. So of course I was so touched that I now get recipe tips and suggestions from my readers, that I had to give it a try immediately. Simply mixing avocado and almond milk, however, didn't taste that exciting, so I added some other ingredients to make it even more nutritious and delicious.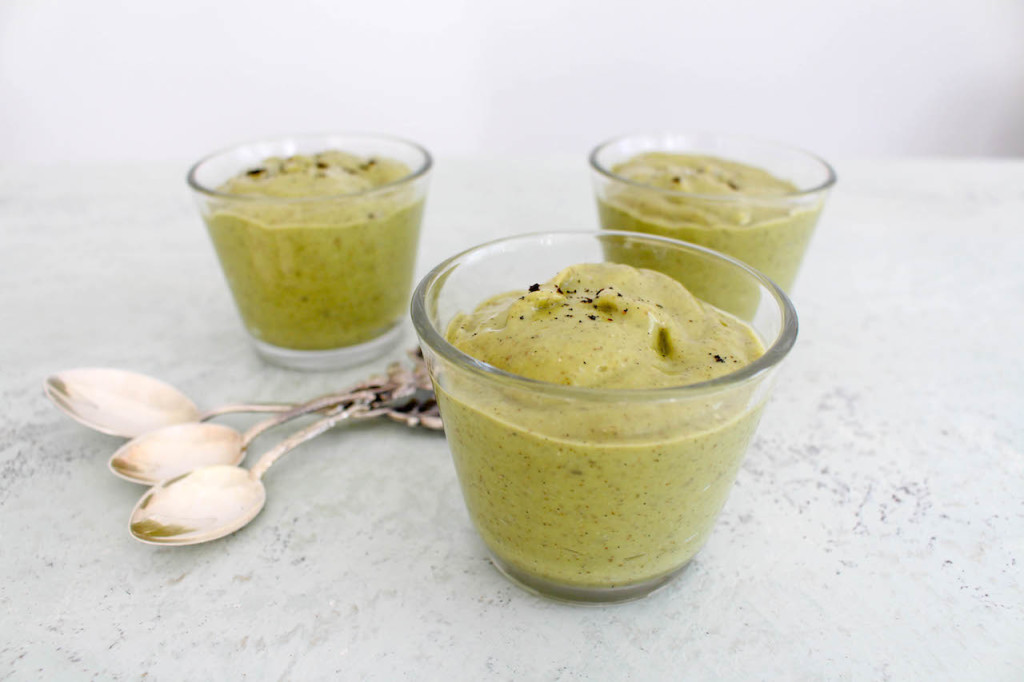 So I added the insides of a fresh vanilla bean, one tablespoon of raw honey, chia seeds, and a superfood powder for an extra touch of healthiness. And oh my, was I amazed by this avocado vanilla pudding! This is the kind of thing that you never knew you needed in your life until you actually tried it. I have mixed avocado, banana and chocolate countless times, and the idea to give it a completely different taste, never occurred to me. I believe that if you love bananas, you can even add these instead of the honey, but since every plant based sweet recipe includes banana, I left it out in this recipe.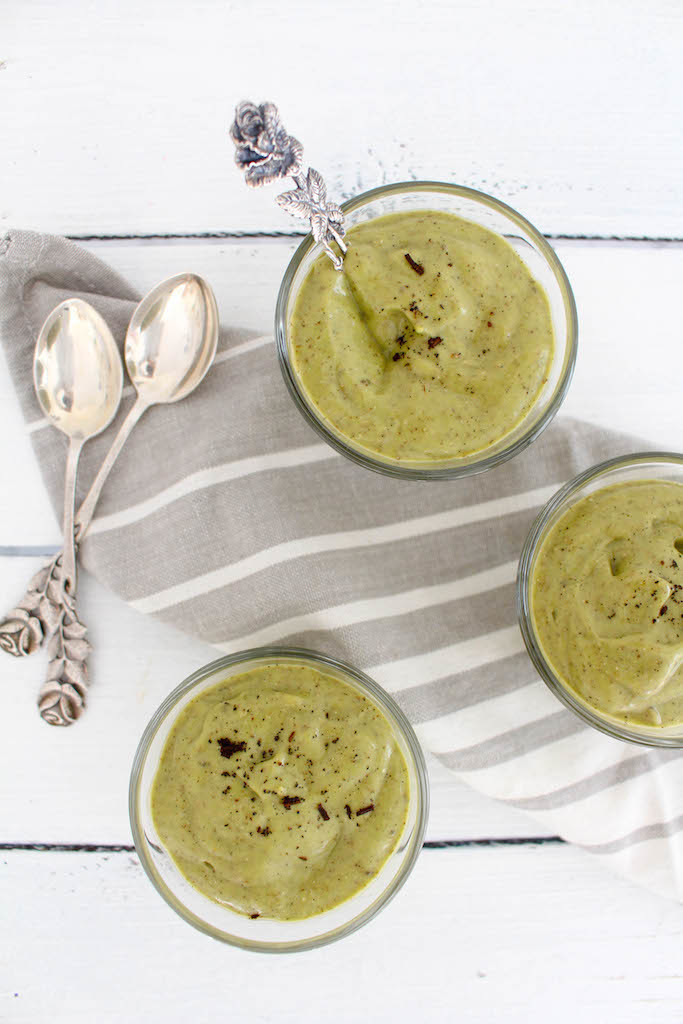 In terms of health, this recipe only includes ingredients that nourish and strengthen your body. Avocado is a great source of healthy fatty acids, almond milk is rich in vitamin E, which is great for our nails, skin and hair, raw honey comes with amazing anti-bacterial properties, chia seeds contain basically every vital mineral or vitamin, and vanilla adds the final touch of deliciousness. If you have some kind of green superfood in your kitchen like matcha, kale or other alkalizing powders, then be sure to add a teaspoon of these too, because you can never have enough nutrients in your pudding.

Avocado Vanilla Pudding
Ingredients
1 avocado
1 cup of almond milk (unsweetened)
2 teaspoons of raw honey
1 teaspoon of chia seeds (I used ground chia seeds)
the insides of 1 vanilla bean or ½ teaspoon of pure vanilla powder
1 teaspoon of green superfood powders like matcha or kale
Instructions
Cut the avocado in half, remove the flesh and scoop out the flesh with a spoon.
Place the avocado flesh and all other ingredients into a food processor and mix well until a smooth mixture forms.
Let the avocado vanilla pudding sit in the fridge for at least 30 minutes to thicken.
Enjoy for breakfast, dessert or as a healthy snack.
Enjoy!