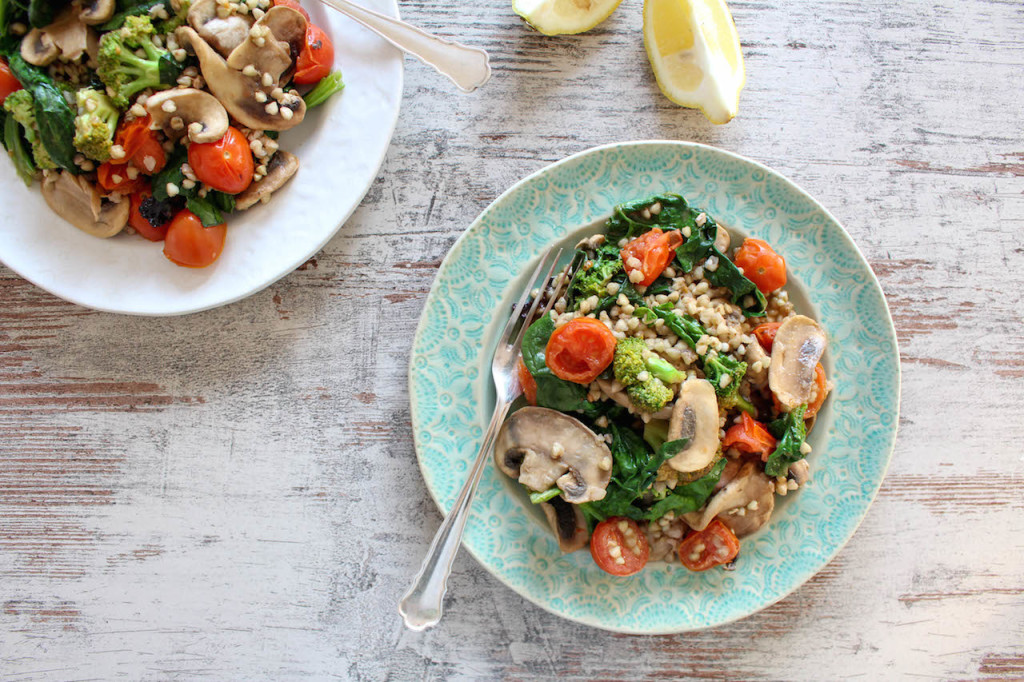 I realized that I haven't uploaded a savory recipe in quite a while, and most of my savory dishes are curries that usually take at least an hour to prepare, so this recipe is first of all not a curry, and second of all, it takes less than 25 minutes to prepare. This quick buckwheat and vegetable stir fry is the perfect lunch or dinner, and can be easily boxed and taken to work. It's also rich in nutrients such as fiber, protein and healthy fats.
Buckwheat is one of my favorite "pseudo-grains", because it is not only naturally gluten free, it also contains all nine essential amino acids, making it a complete plant based protein. It is also rich in iron, a mineral that many vegetarians or vegans usually lack, because it is commonly found in red meat.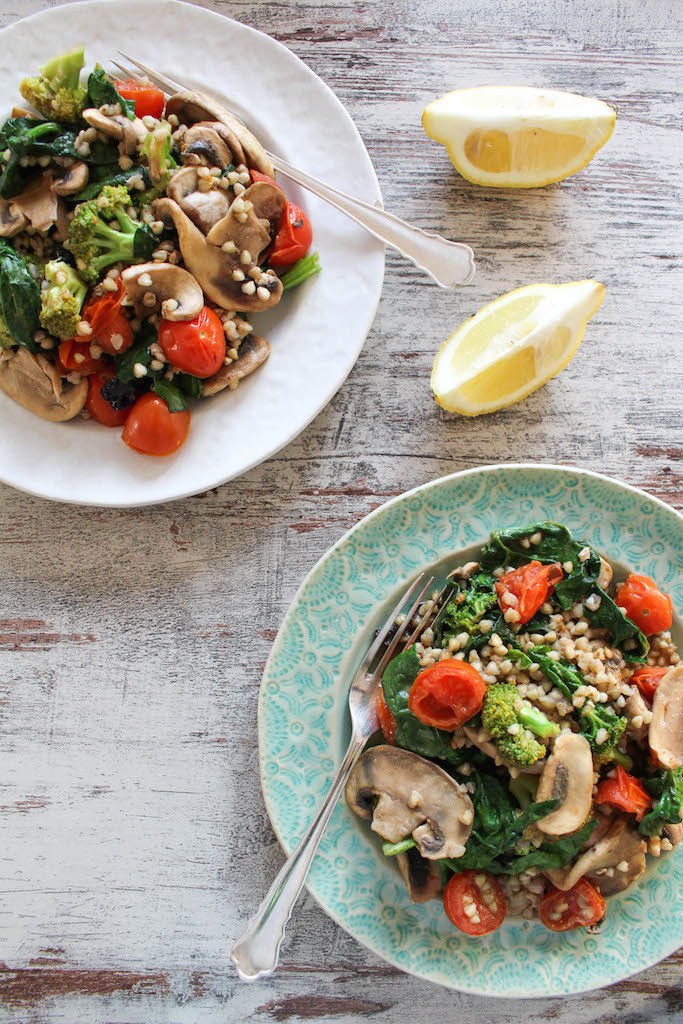 Besides from buckwheat, this stir fry combines spinach, tomatoes, broccoli and mushrooms, all of which come with amazing health benefits. Mushrooms, for example, are the only vegetable that can produce vitamin D. The D vitamin is important for absorbing calcium, for our cell growth and healthy bones. Spinach is a dark green leaf, which makes it one of the best sources of vitamin K, which is important for blood sugar regulation and healthy bones. Broccoli also contains lots of vitamin K, but also potassium, which is one of the most important minerals for maintaining a healthy blood pressure. Tomatoes contain lots of antioxidants, which help fight free radicals, and help protect against chronic diseases such as certain types of cancer.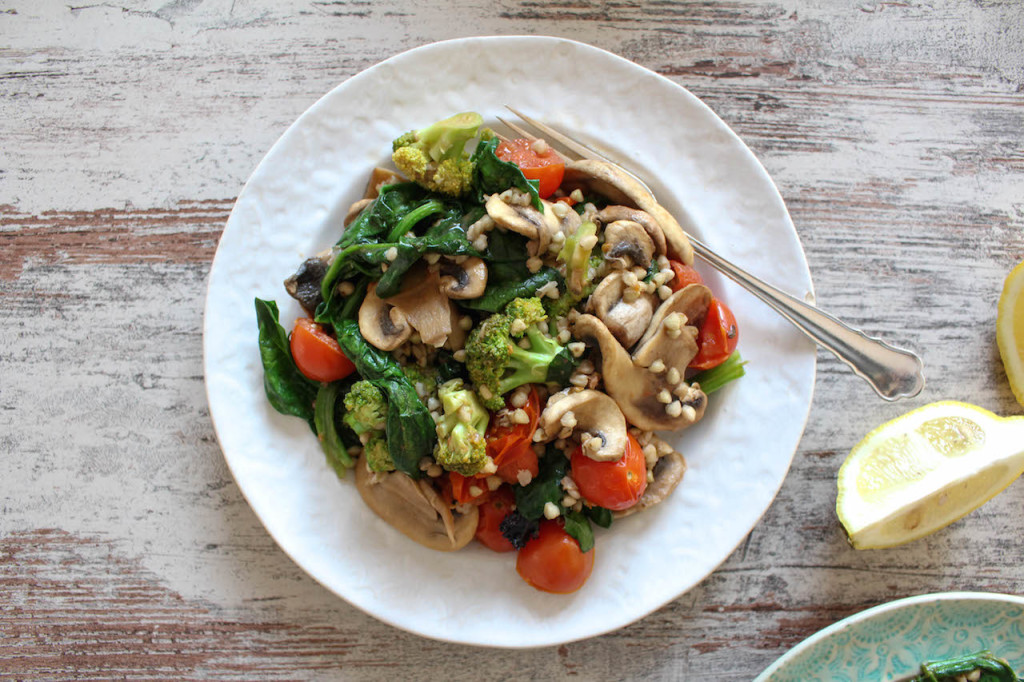 Quick Buckwheat and Vegetable Stir Fry
Ingredients
½ cup (120g) of buckwheat (use certified gluten-free if allergic)
1 teaspoon of apple cider vinegar
9 - 10 mushrooms (ca. 125g)
3 large handful of baby spinach
10 cherry tomatoes
½ broccoli
1 tablespoon of native coconut oil or extra-virgin olive oil
1 garlic clove (optional)
a pinch of chili flakes
For the dressing:
2 tablespoons of maple syrup or honey
2 tablespoons of tahini
2 tablespoons of tamari (or soy sauce)
the juice of ½ lemon
Instructions
Place the buckwheat into a pot and cover it with 2 cups (500ml) of water and one teaspoon of apple cider vinegar. Bring to a boil on high heat, then lower the heat and let it simmer for 12 - 15 Minutes.
In the meantime, wash the vegetables. Cut the mushrooms into thin slices, cut the tomatoes in half, and the broccoli into bite-sized pieces.
Heat the coconut or olive oil in a saucepan, and add the crushed garlic. Sauté for about a minute before adding the broccoli. Cook it for about 5 minutes, then add the tomatoes and mushrooms. Add the ingredients for the dressing (juice the lemon for this), and cook it until the mushrooms and tomatoes are soft.
Then add the spinach and cooked buckwheat and combine everything until the spinach is wilted.
Serve immediately.
Enjoy!