Today I'd like to introduce you to Niki, one of my first foodie friends on Instagram. Niki is from England, and fills her blog Rebel Recipes with love and healthy food recipes. Niki's account and blog are extremely popular not just in the U.K., but around the globe. I think more than 90.000 followers speak for themselves, don't they? Her most popular dishes include anything breakfast-realted, but I love her savory creations even more. Her account is absolutely stunning, and I'd recognize her photos between a million others. I was thrilled when she agreed to contribute a recipe to this series. To celebrate my first blog birthday, Niki brought this quick black bean chili, which I can't wait to try.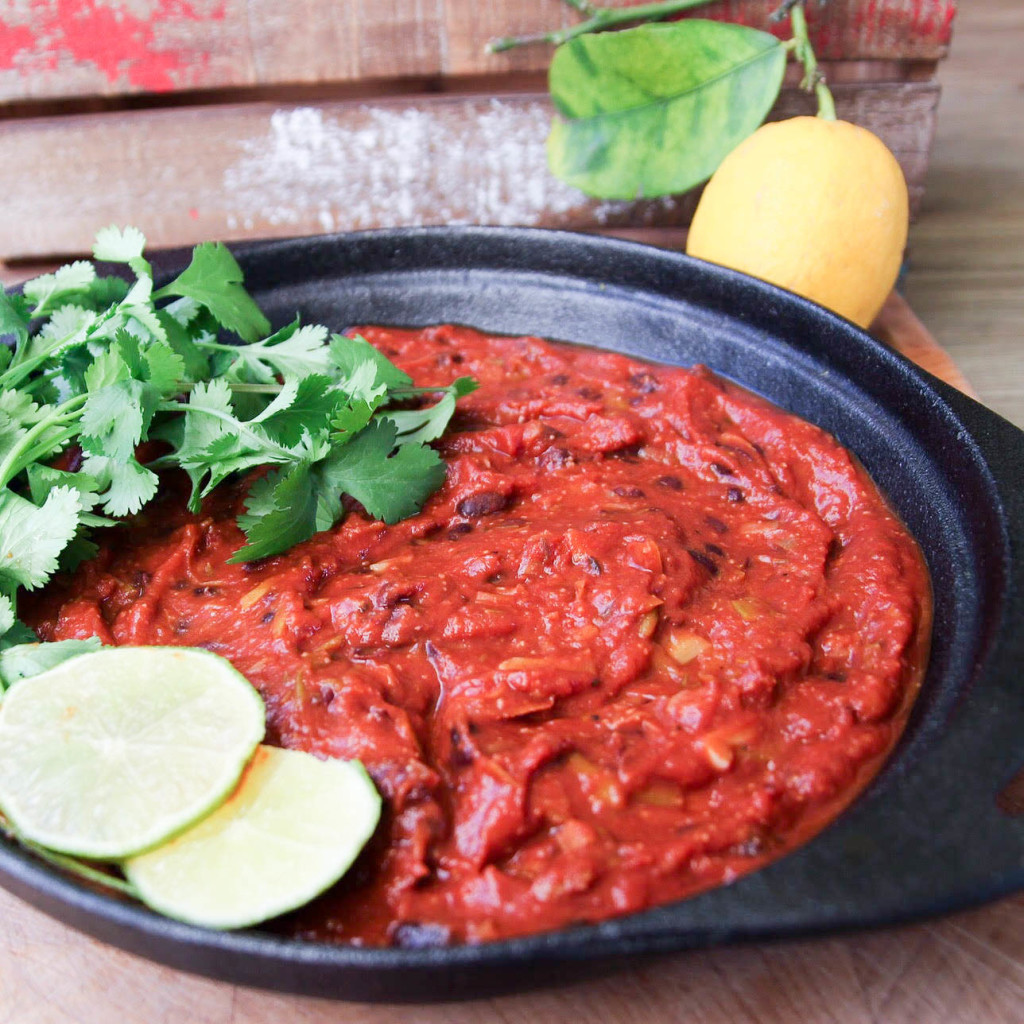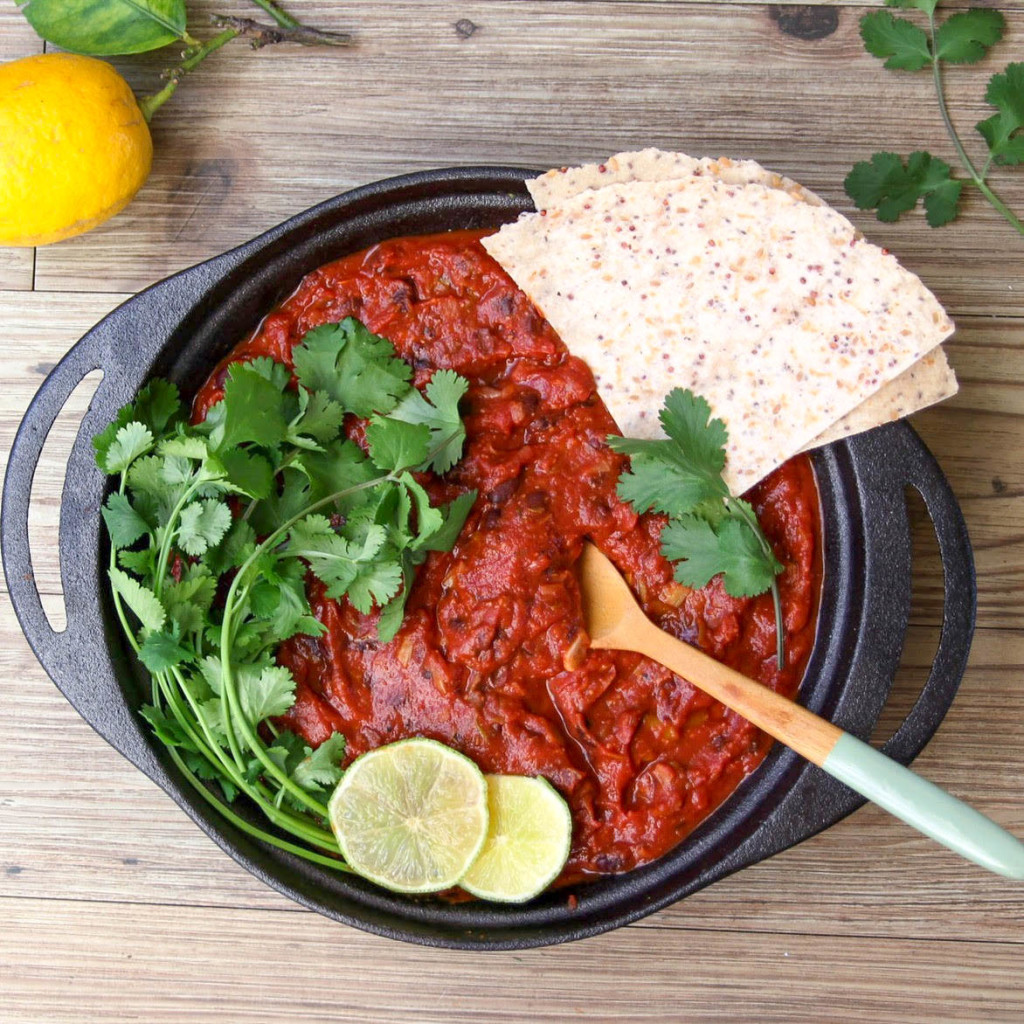 Black beans are also one of the healthiest legumes in the world. They are packed with fiber, which helps decrease cholesterol level, and helps stabilize blood sugar levels. They also contain a less commonly known trace mineral called molybdenum, a compound of the enzymes in our body that produce uric acid as a waste product of our metabolism. For example, this trace mineral plays a role in detoxifying preservatives such as sulfites, that are commonly added to preserved foods in places like cafeterias or salad bars.
If you want to know more about Niki, there's an interview with her below the recipe.

Heavenlynn's Friends: Quick Black Bean Chili by Niki
Author:
Niki from Rebel Recipes
Ingredients
1 leek chopped
2 tbsp olive oil
2 cloves garlic sliced
1 tsp cumin seeds
1 tsp smoked paprika
½ tsp cinnamon
1 tsp smoked garlic powder (optional)
1 tsp cayenne pepper
3 tbsp tomato purée
1 can of black beans drained.
¾ bottle of pasata
½ tsp sea salt
Black pepper
1 tsp maple syrup
Juice ½ lime
Instructions
Add the oil to your saucepan on a medium heat then add in the leek.
Fry a couple of minutes until soft. Add in the garlic and spices and cook for a further few minutes.
Next add the tomato purée and stir to combine. Then add in the beans and pasata and simmer for 10 minutes.
Season with salt and pepper, then add the maple syrup and lime.
Stir in coriander to serve.
An Interview with Niki from Rebel Recipes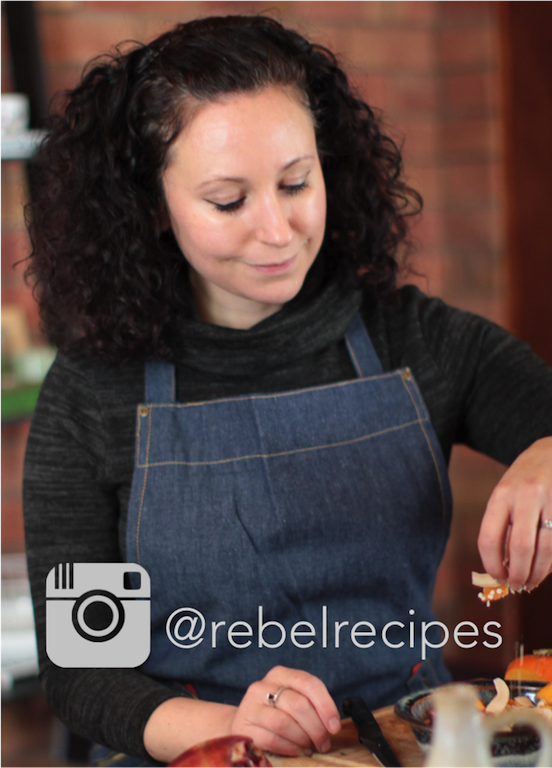 What's your name and what do you do?
My name is Niki and I have a plantbased food blog called Rebel Recipes. I love creating delicious and accessable plant based food. I've always loved cooking and eating food that makes me feel great Ie packed with fresh veg and seasonal and organic where possible. My recipes are really easy to follow as I'm completely put off by an exhaustive ingredient list and complicated instructions. It's all about inspiring people with accessible and ultimately delicious plant based food. I have been blogging for just over a year ago now and it's been crazy busy juggling everything but I've loved every minute of it and have made some incredible connections and had some amazing opportunities so far.
Where do you live?
I live in Birmingham in the UK with my husband Andy and two cats.
What inspired you to eat healthy? 
I've always been into healthy eating. I had some eating issues when I was younger so you could say I was a little too obsessed with healthy eating. I've found being plant based quite liberating as I used to have a million 'diet' rules to live by but now I eat anything and everything as long as it's real food, i.e. mostly vegetables, fruit, pulses, nuts and seeds and organic. I don't worry about fat or carb content anymore and truly feel great.
Why is eating healthy and wholesome important to you?
It's an old saying but 'you are what you eat' in ever sense. If you're not putting the right things into your body you can't expect it to function properly. Everyone is different and different diets suit different people but if you focus on eating real food I think you can't go too far wrong.
What's your all-time favorite dish that you could eat every day?
Can I cheat and have two? Firstly a big Middle Eastern mezze, hummus, flatbread, salads, olives, babaganosh etc
And a big Indian Thali including dhals, veggie curries, lots of pickles, and a plain dosa on the side to mop it all up.
Savoury or Sweet?
Savoury for sure. Refer to the answer above. 😉
Breakfast or dinner?
No question, always breakfast. I have no rules and nothing is off limits.. I'm happy to eat sweet or savoury. Smoothie bowls, savoury pancakes, overnight oats, and peanut butter anything! I actually dream about breakfast quite often.
Thank you, Niki, for this lovely interview!