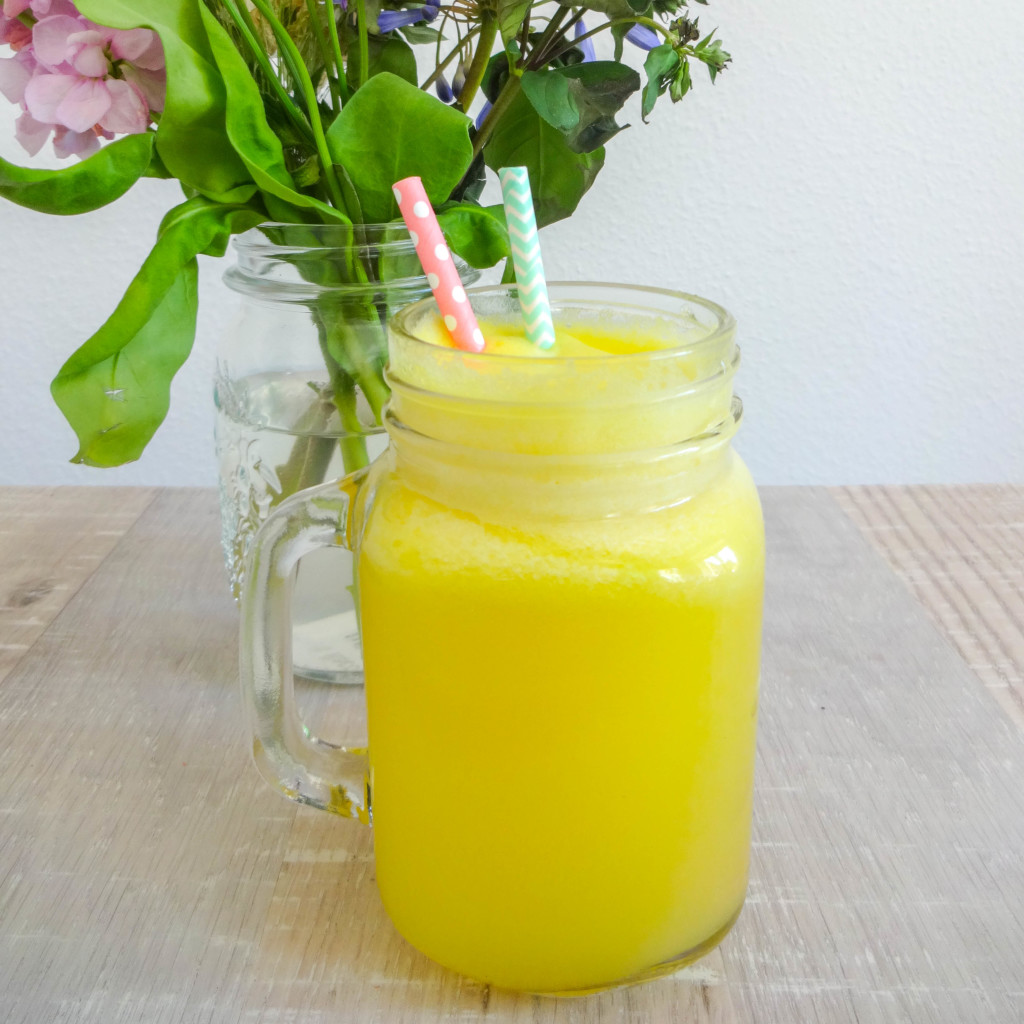 This pineapple coconut smoothie tastes like summer vacation on a tropical island – only in a glass. If you didn't make it to the Caribbean this year (like me), then this drink takes you right there – if only in your head.
I love all smoothies that contain pineapple and I always look for pineapple drinks when stopping at a juice place. Pineapple brings back so many memories of amazing trips that I took throughout my life, and most of them included warm weather, beach and palm trees – and of course lots of fresh fruits and coconuts. Pineapples are a wonderful source of vitamin C, which, as we all know, strengthens our immune system. Vitamin C is also one of the most well-known antioxidants, protecting our body from harmful free radicals.
Coconut water is the best healthy alternative to regular water as it contains very little sugars and lots of minerals such as calcium, magnesium and potassium. It's great for athletes and active people who lose these minerals through sweat.
The combination of sweet pineapple and refreshing coconut water makes the best tropical smoothie that refuels your body with essential vitamins and minerals and keeps you hydrated on hot summer days.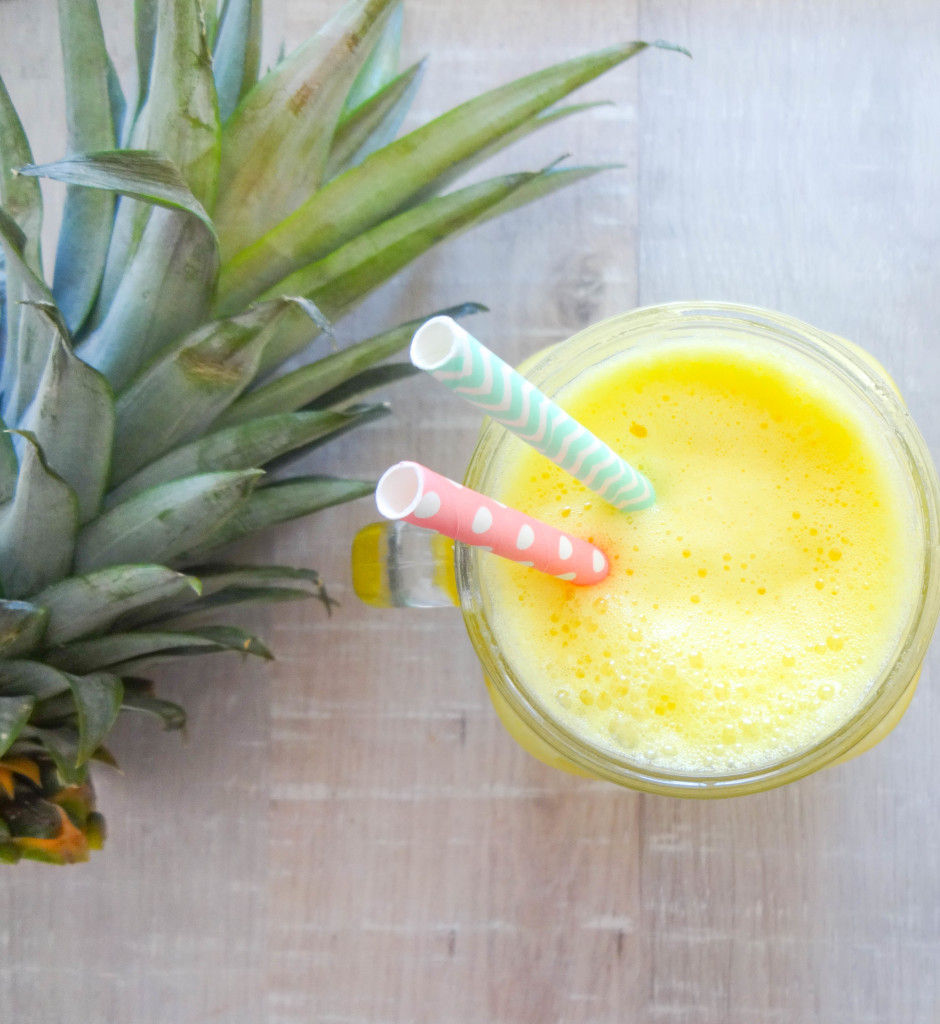 Ingredients:
Serves 2:
– 1/2 pineapple
– 1 cup (250ml) cup coconut water
– 1/2 lemon
– ice cubes (optional)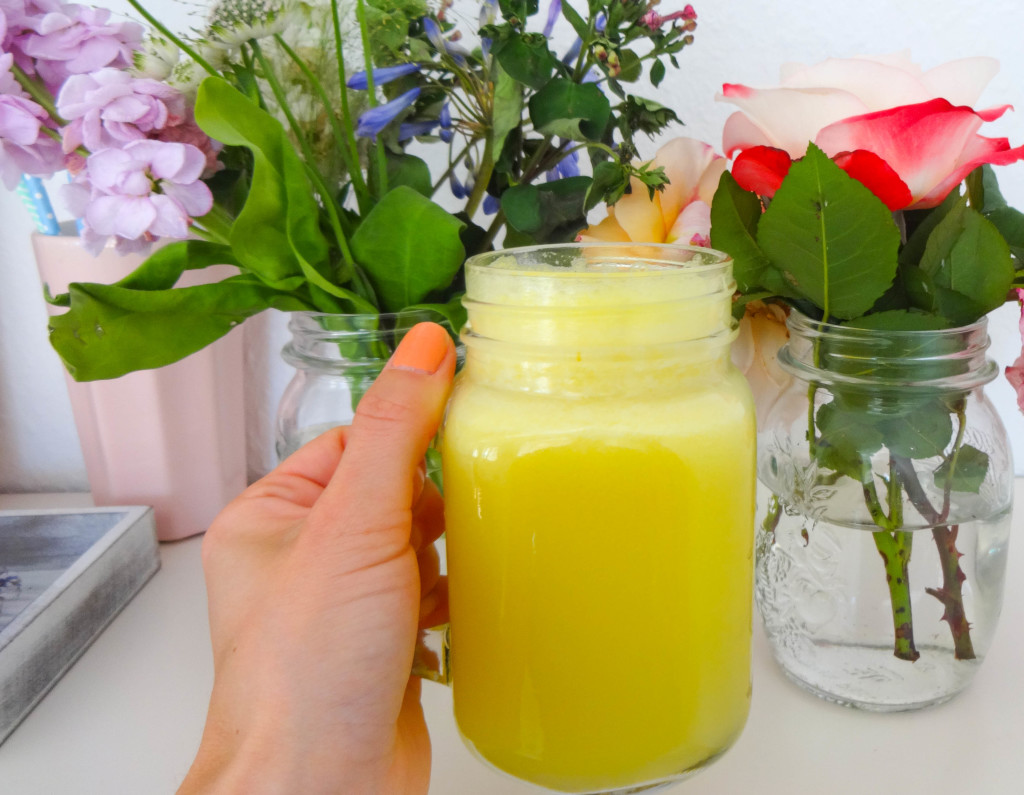 Cut the pineapple and remove the outer skin and the hard middle part. Add it to the blender together with the coconut water and lemon juice and ice cubes if your are using them. Blend until smooth.
Enjoy!