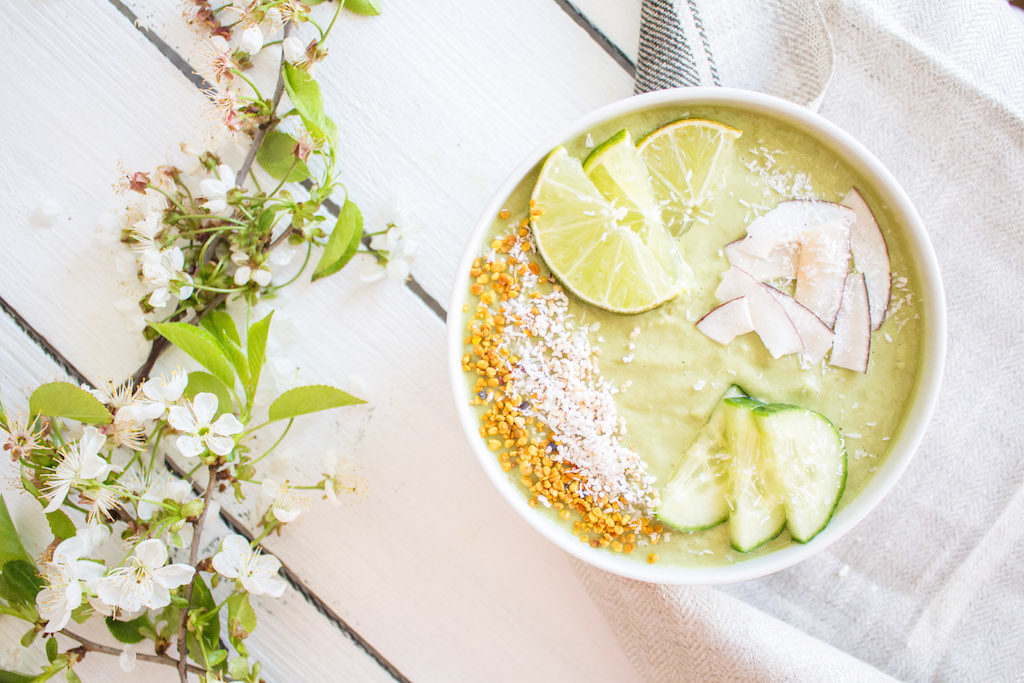 This recipe brings back great memories from my trips to Florida, where I tried the famous Key Lime Pie for the first time in my life. It's such a great cake, because it's not too sweet and has this amazing lime flavor, that makes you want to never stop eating it. Key Lime Pie is originally from the Florida Keys, where they use the so called "key limes" to make this pie, which gives it its famous name. I have yet to try to make my own healthy version of key lime pie, but since I like it so much, it will be hard to find a version that will come close to the original masterpiece. 
Since I don't have time to bake a lot these days, I simply kept adding lime juice to my smoothies, and realized pretty soon, that it reminded me of the sweet and sour taste of key lime pie. So I tested a few versions and came to like this one the most. The smoothie contains lime juice, obviously, bananas (because they make every smoothie naturally creamy and sweet), coconut flakes and coconut water for the extra touch of holiday feeling, cucumbers (because I add cucumber to all my smoothies), spinach for a vitamin K boost, mint for even more freshness, and avoado, which adds some healthy fats to the whole thing. And there you go, that's all the magic ingredients in this refreshing smoothie.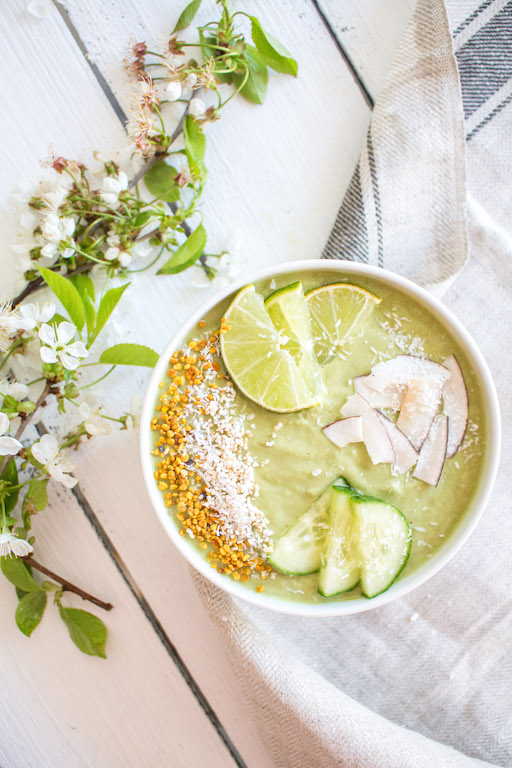 I love adding lime juice or any kind of citrus fruit juice to my smoothies, because it contains lots of vitamin C, which is the most well-known antioxidant. Vitamin C strengthens the immune system by protecting our cells from free radical damage. Besides from its health benefits, lime juice simply adds a great touch of freshness to any smoothie, and instantly makes it taste more like a cocktail than a healthy drink. Try it for yourself!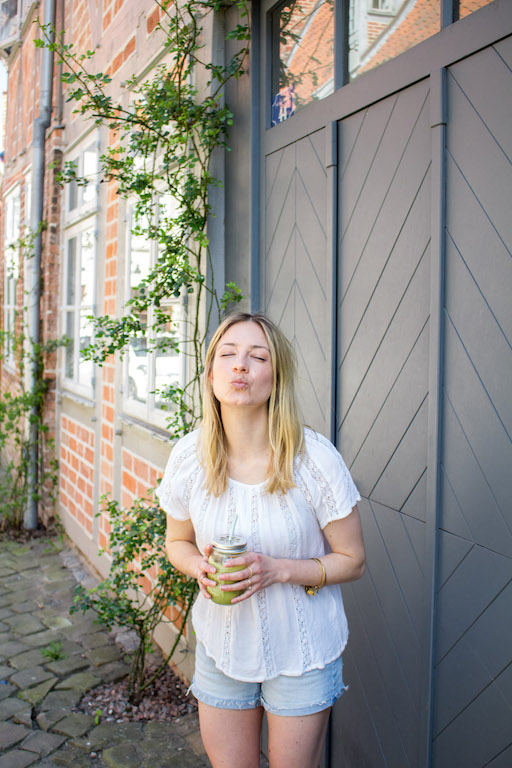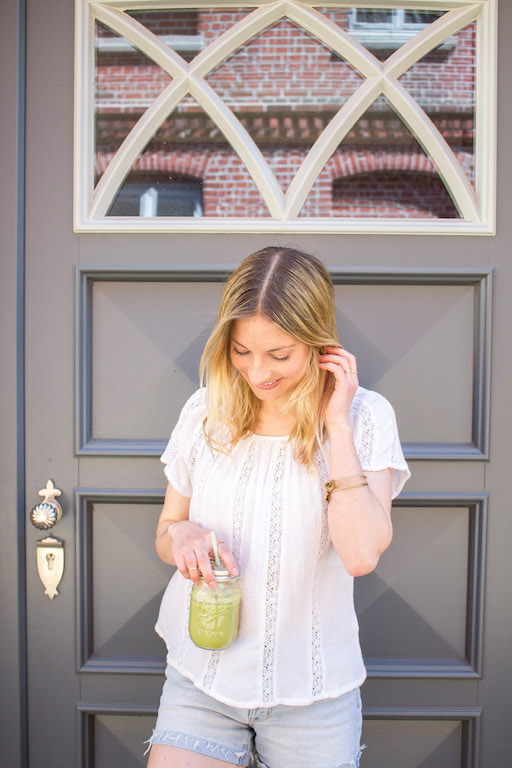 Refreshing Cucumber and Lime Smoothie (Key Lime Smoothie)
Ingredients
½ cup (250ml) of coconut water
1 handful of fresh baby spinach
5 fresh mint leaves
1 lime (start with one lime, but I like to use two)
1 banana
½ cucumber
½ apple
1 tablespoon of coconut flakes or shredded coconut
½ avocado
½ teaspoon of extra virgin coconut oil (optional)
Instructions
Wash all the ingredients. Cut the banana, cucumber and apple roughly into pieces. Juice the lime with your hands. Add everything to a strong or high speed blender, and mix until smooth.
Serve as a smoothie bowl topped with ingredients of your choice, or enjoy in a glas.
Enjoy!
---
Did you make this recipe or have any suggestions, questions or comments?
Feel free to leave a comment below, and don't forget to tag your creations on social media using #heavenlynnhealthy.
I'd love for this blog to be a dialogue.
---