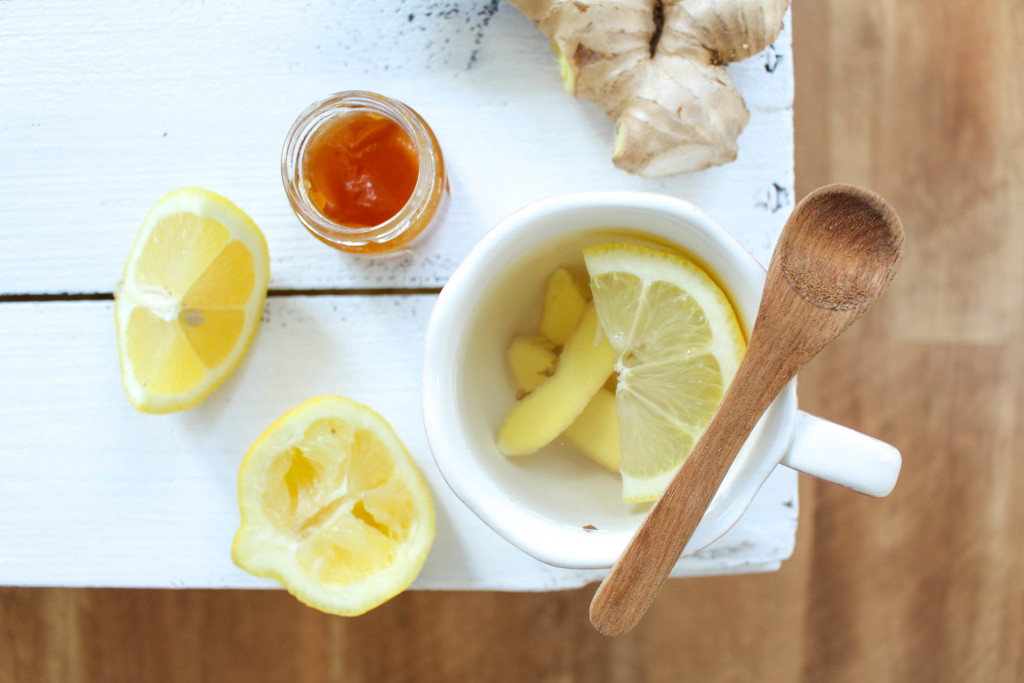 Ginger Tea is the perfect homemade tea on a cold winter day when you feel the flu or a cold starting to creep up on you. It's like homemade medicine – packed with anti-inflammatory and antibacterial benefits and vitamin C. It's also incredibly easy to make. Ginger has amazing anti-inflammatory properties and really helps sore throats. Honey, especially raw honey like manuka honey is highly anti-bacterial, fighting off bacterial infections that result in inflamed throats. I make this tea every time I fell a cold creeping up my back – even when it hasn't even broken out yet. It's my go-to homemade medicine, and it tastes amazing and only uses fresh, natural ingredients. Give it a try, next time you're feeling a bit under the weather.
Health benefits in this ginger lemon tea:
– calcium (important for bone, teeth, muscle and nerve health)
– iron (important for healthy red blood cells that transport oxygen through your body)
– vitamin C (good for your immune system, tissue health)
Ingredients:
Serves 4
– 1 large piece of ginger
– 4 cups (1000ml) water
– 2 lemons
– 4 tbsp (60ml) honey
METHOD
Slice the ginger with the skin and put it into a large saucepan filled with the 1000ml water.
Bring to a boil, then reduce the heat to medium and let it simmer for about 30 minutes.
Remove from the heat, and add the juice of the lemons and the honey.
Stir well and enjoy hot.
Enjoy!