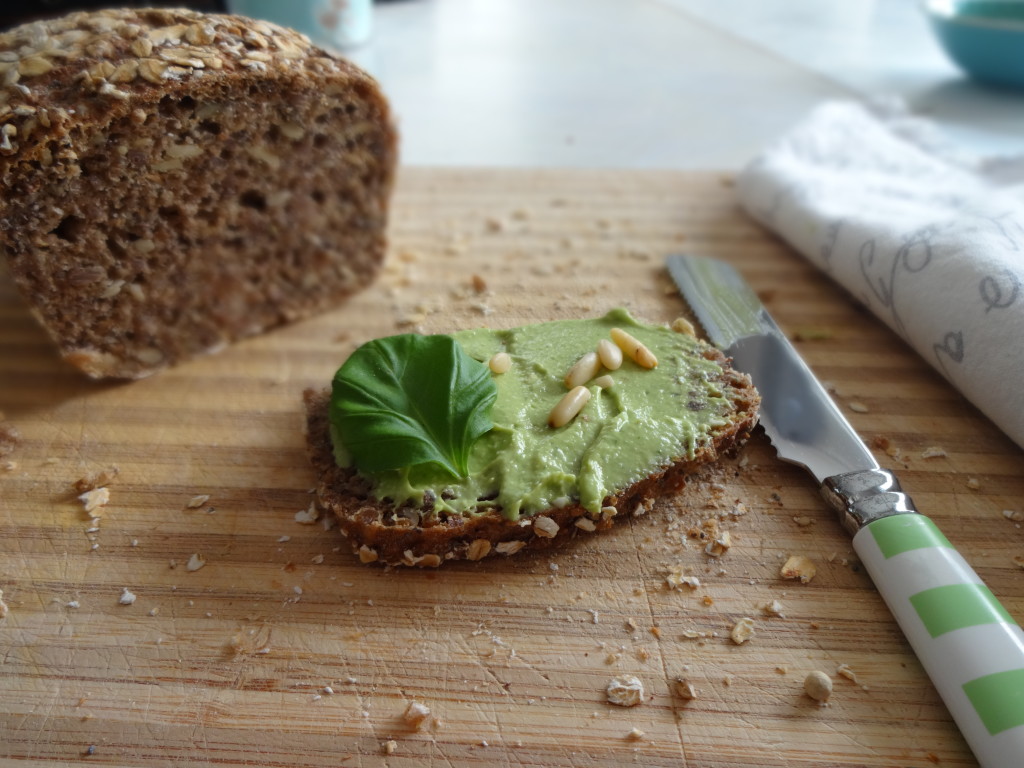 This pesto is a great dish to add the little extra to any meal. It has been my go-to pesto for quite some time now. I love it with zucchini noodles or simply as a spread on bread. It also a great addition to the Stuffed Eggplant with Amaranth main dish on my blog. It's extremely easy to make and stuffed with goodness.

Health benefits:
– fiber (important for heart health, lowers cholesterol levels)
– omega-3-fatty-acids (prevents heart disease, lowers cholesterol and blood pressure)
– vitamin E (antioxidant against free radicals, prevents skin aging)
– vitamin K (important for blood clotting and healthy bones)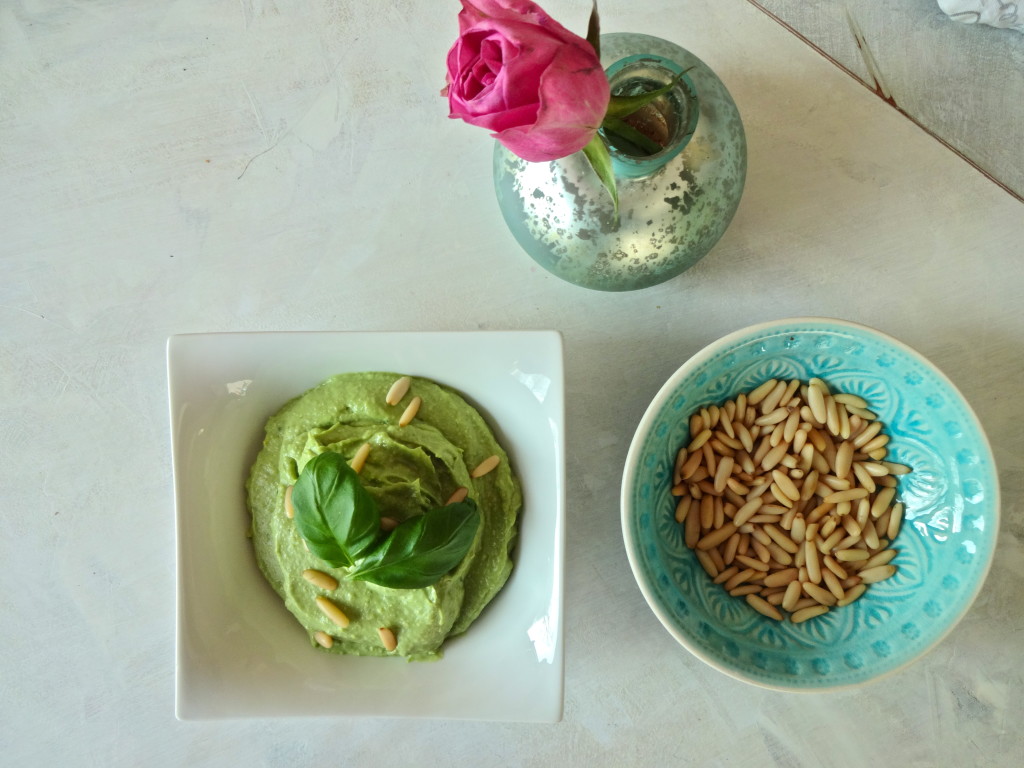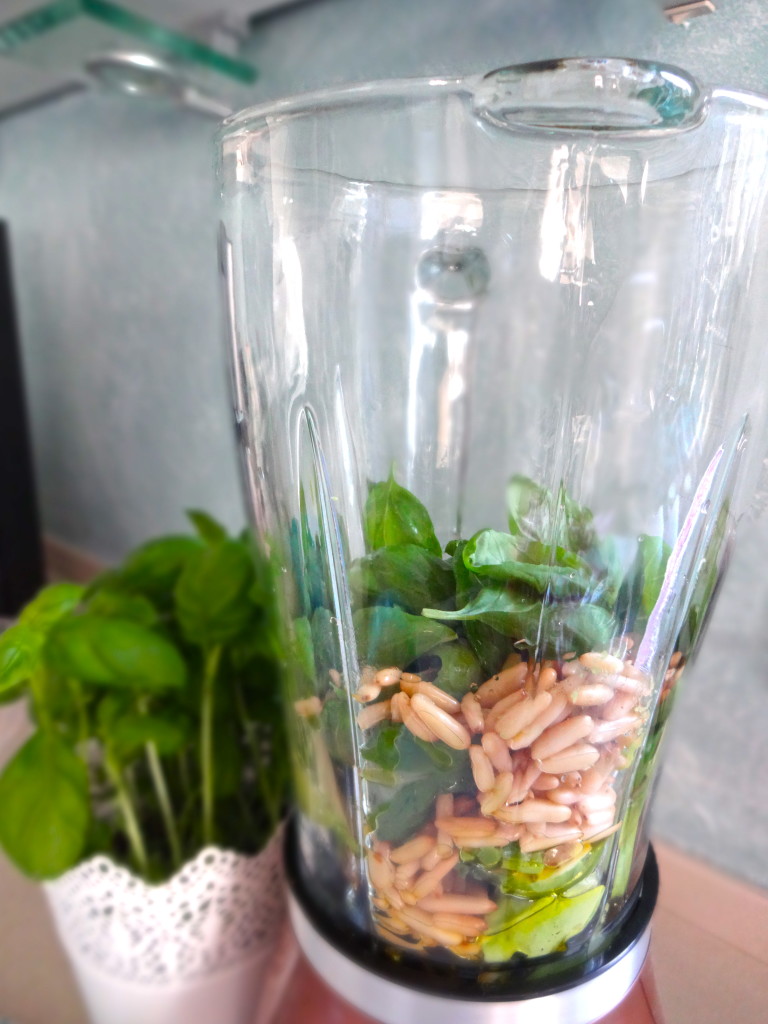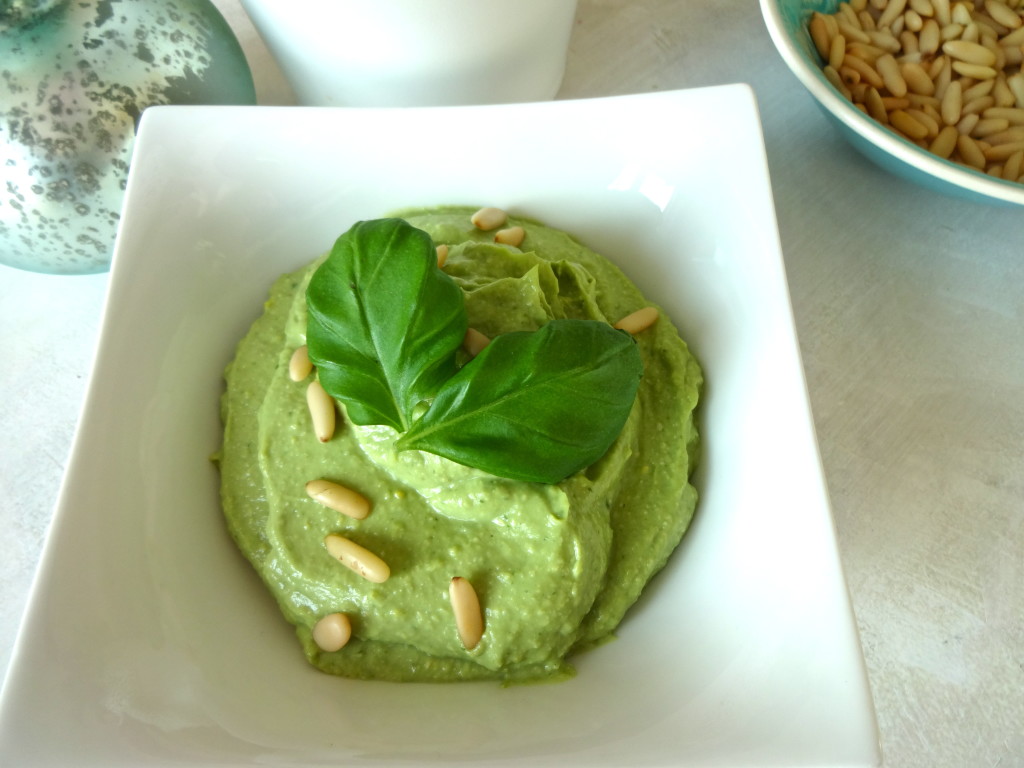 Ingredients:
– 2 ripe avocados
– 1 cup basil leaves (a large handful)
– two small handful of pine nuts
– 2 tbsp extra-virgin olive oil
– 1 tbsp apple cider vinegar
– salt
Simply take out the avocado flesh with a spoon and add it to a blender together with all the other ingredients. Blend until smooth and creamy. If your blender is not strong enough, add some water to make it blend better.
Serve over (zucchini) pasta or spread it on (gluten free) bread.
Enjoy!