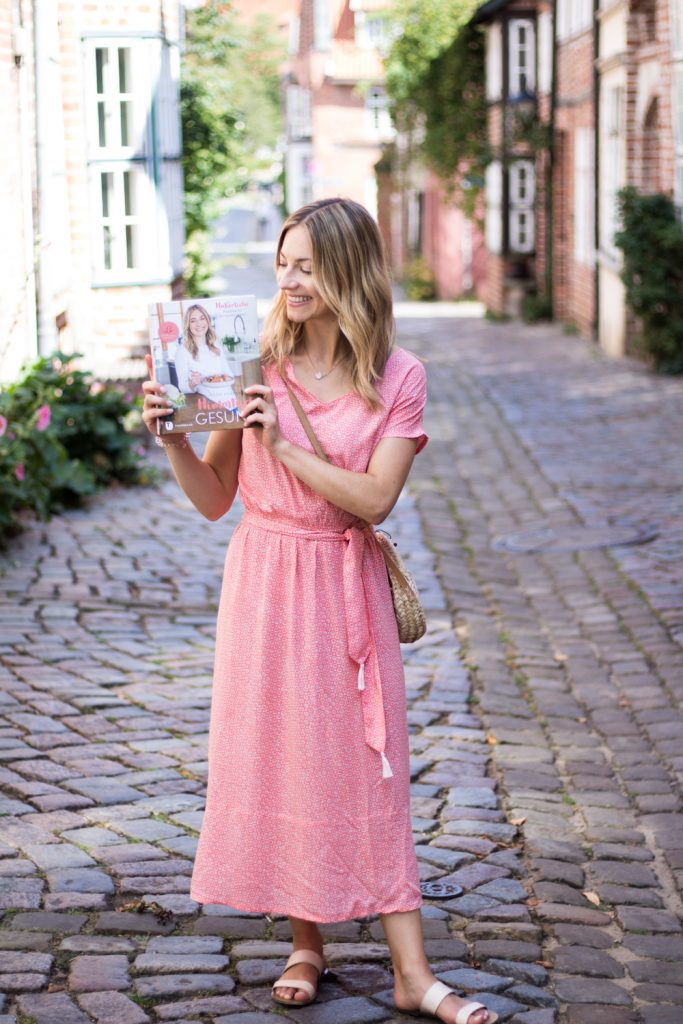 *Werbung / Ad (unpaid)

It does feel weird to announce a book tour through Germany in English. When I started this blog, I never thought anyone would read it, let alone cook my recipes. It's a dream come true to read your comments, to see your recreations of my recipes and receive so many heart-warming messages on social media and via email. If anyone had told me four years ago that I would become an author, I would have laughed in that person's face. Now this crazy dream has become a reality, but I still cannot quite grasp it. Since this blog lives through you – my readers – I am going on a little book tour to meet you all in person. I'm not so sure if a German book tour is something you're interested in if you live in the United States or UK, but I nevertheless wanted to share this exciting time in my life with you. Unfortunately I have no idea if the book will be translated into English. My publisher is not a big international company, so for it to be translated into English, an international publisher needs to pick it up. We will see!
Of course I will publish one or two book recipes on here in the next couple of weeks. As a little goodie for all of you amazing people around the world who have followerd my journey on this blog for many years now. If you happen to be English speaking and living in Germany, please do stop by at my book tour. I will immediately switch to English once you're there – promised!
Thursday, September 6th, 4-7 pm – Meet & Greet at the Amazingy Store in Berlin
Saturday, September 8th, 4-6 pm – A heavenly afternoon in the "kleines Café"  Lüneburg
Thursday, September, 13th, 5-7 pm – Q&A and Meet & Greet at the Koch Kontor in Hamburg
Saturday, September, 15th, 3 pm – Cooking-Demo and Q&A at Mohr in Dollern (Kreis Stade)
Thursday, 20. September, 3-6 pm – Meet & Greet at the Kaufhaus Mitte in Stuttgart
Saturday, 22. September, 3-6 pm – Meet & Greet at the lanius Store Cologne
Friday, September, 28th, 6:30-9 pm – Heavenly Yoga with Zahra at the Yoga Bomb – Studio in Stade
xx
Lynn