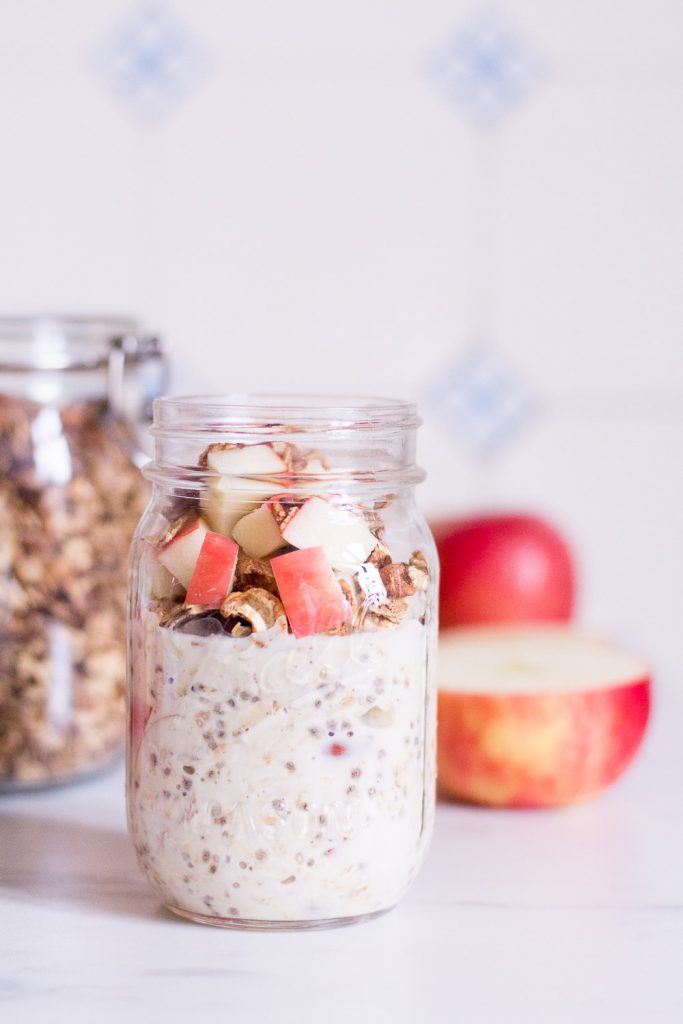 *This recipe is sponsored by Honeycrunch.
Attention, guys. Your breakfast is about to get 10 times better.
The reason is this super delicious jar of crunchy apple overnight oats that's about to be your favorite new breakfast. Even better: this recipe is the ultimate proof that healthy breakfast requires zero effort. Are you as excited as I am?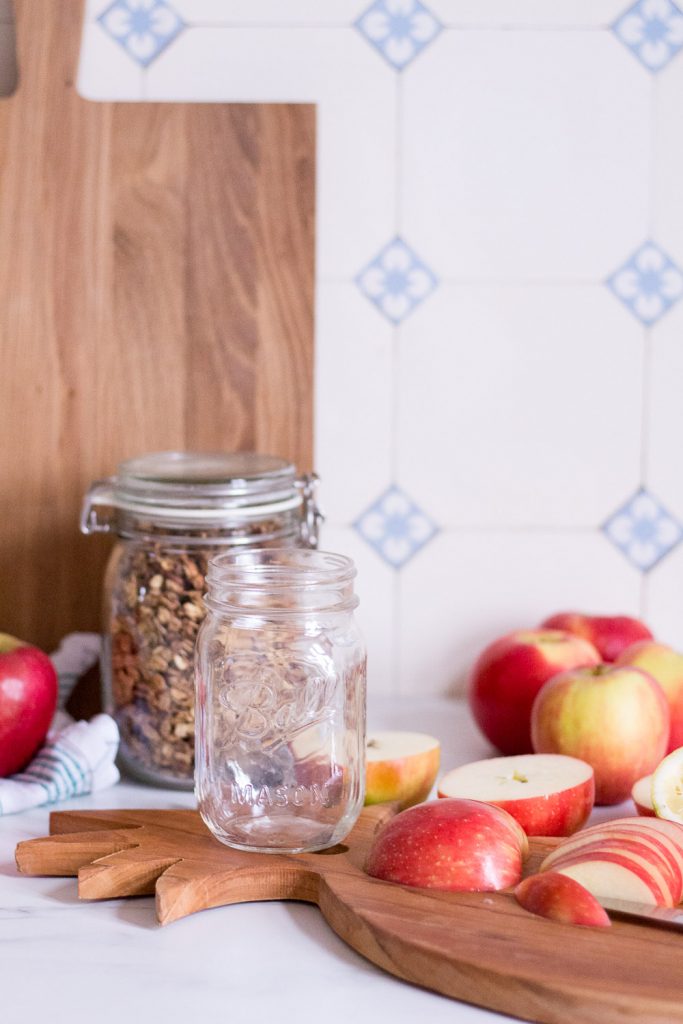 All you got to do is buy all oft he ingredients, although I'm betting that most of you already have all of them in your pantry. And then you'll open the jar, put all of the ingredients into the jar, close the jar, and place it in the fridge overnight. I'll put this into bullet points, so we can all remember it better ;-).
Cut the apples into small pieces.
Mix all of the ingredients in a jar.
Place that jar into the fridge.
Enjoy it in the morning with a smile.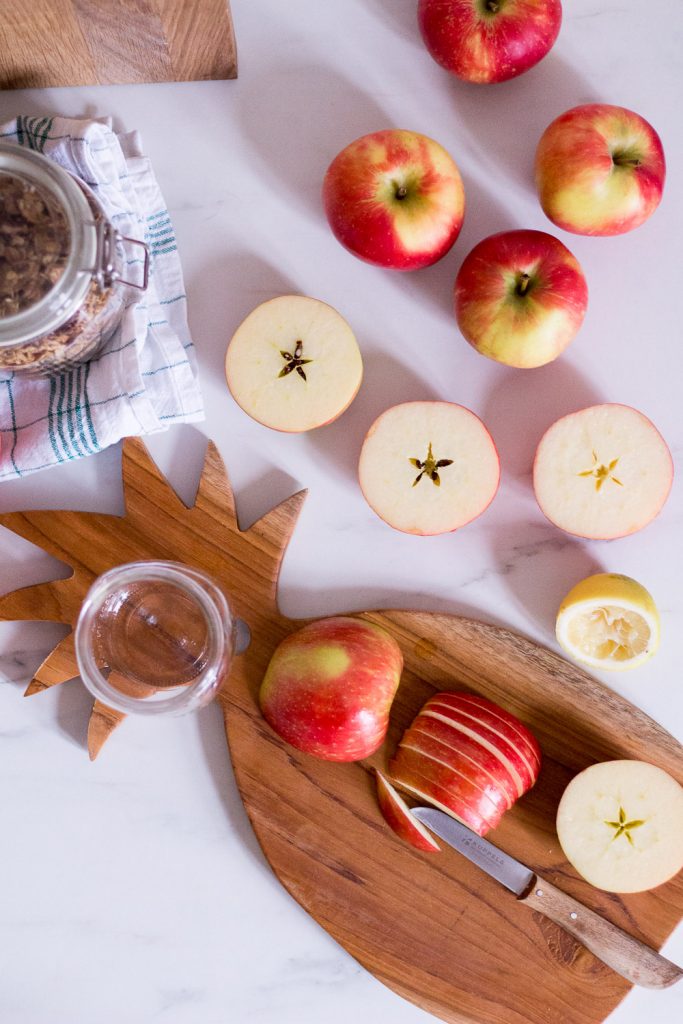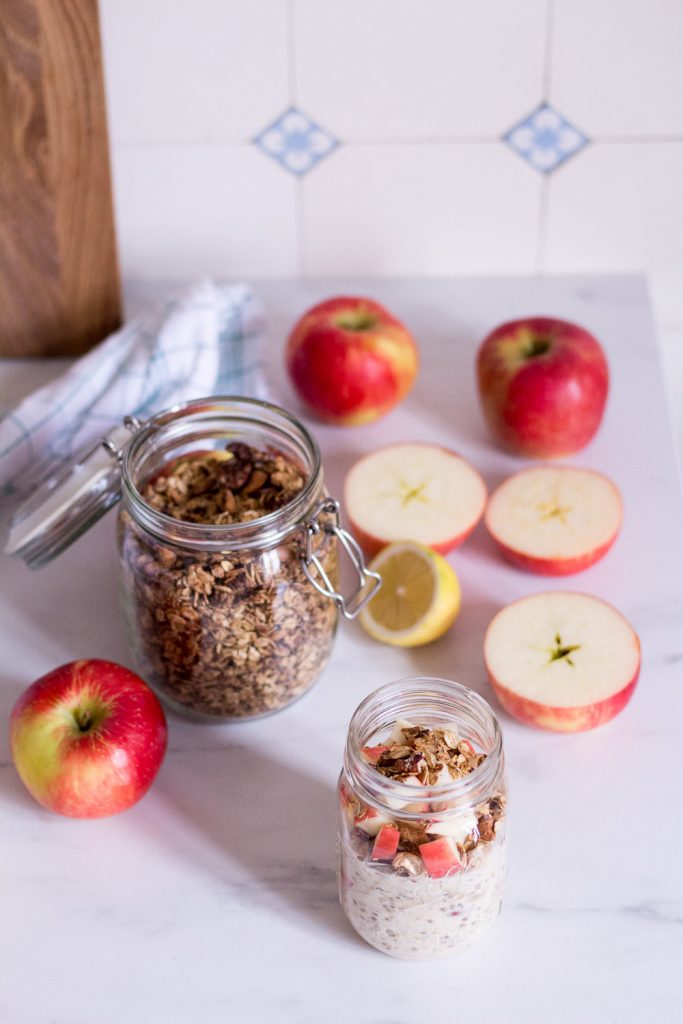 I don't think anyone can now argue that eating healthy in the morning is time-consuming or expensive. Of course, there are a few hacks that will take your overnight oats to the next level. For starters, I am a huge fan of apples in my overnight oats. Especially sweet and sour apples such as Honeycrunch. They add a natural sweetness and tangyness to the oats. Also, they are rich in vitamin C and the fiber pectin, which keep us satisfied longer. Meaning you won't be craving that mid-morning snack anymore. Honeycrunch apples definitely kick your morning butt out of the door with this recipe, and they stay crunchy even if soaked overnight with the oats and oat milk.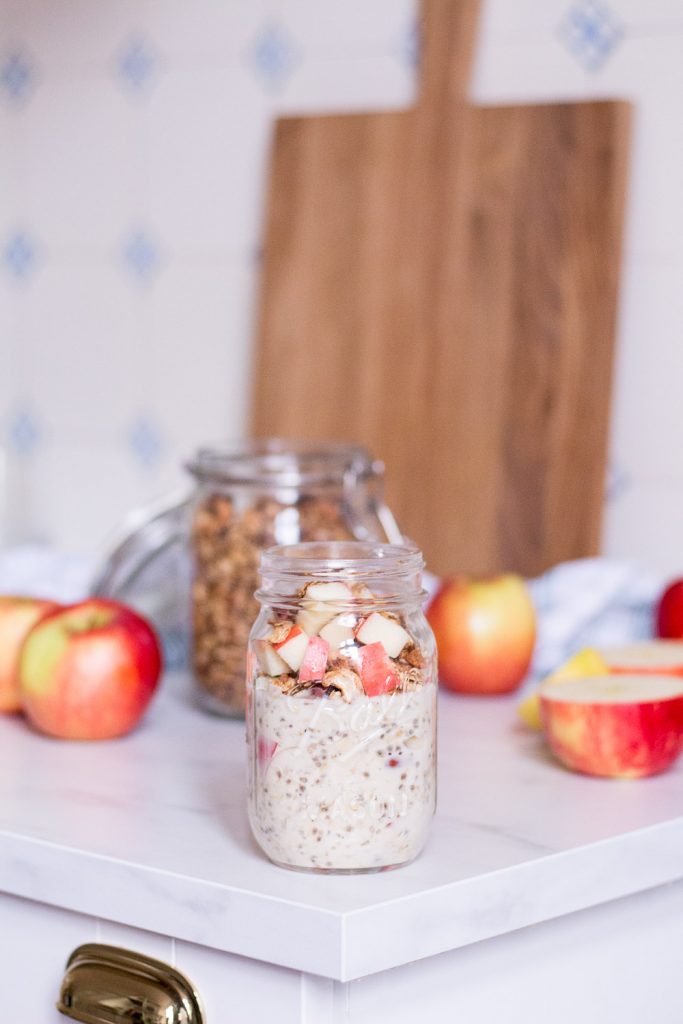 The other overnight oat hack is cardamom. Now, I know that not everyone is too keen on cardamom. I think it needs to go into overnight oats, but you might want to start with a pinch and then work your way up as you get used to the taste.
I also like to make my overnight oats with oat milk lately, because it's a naturally sweet plant-based milk and usually requires no additional sweetener. So if you're currently fasting sugar (not fruit sugar), then you can still enjoy this delicious breakfast.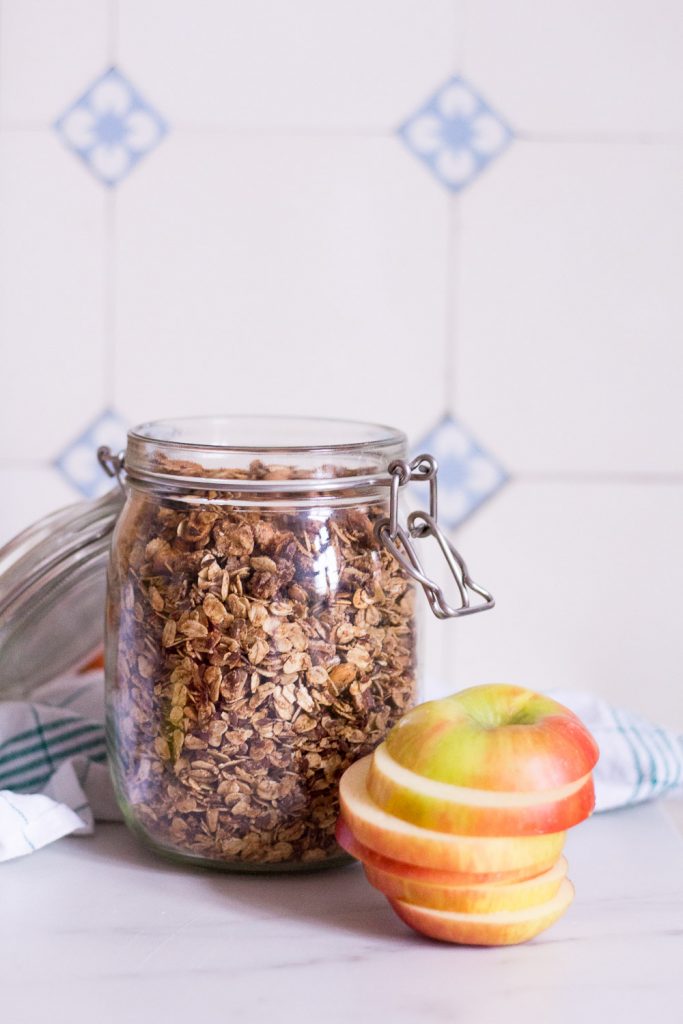 What are your favorite breakfast recipes in a jar? I'd love to hear it in the comments below.

Crunchy apple overnight oats
Ingredients
1 apple, I like Honeycrunch
1 teaspoon of fresh lemon juice
1 cup (100g) of oats
¼ teaspoon of ground cardamom
½ teaspoon of cinnamon
a pinch of vanilla powder
1 ½ cups (375ml) of (gluten-free) oat milk
2 tablespoons of chia seeds or freshly ground flax seeds
Instructions
Core the apple and cut it into small cubes. Mix all ingredients in a sealable jar and put them in the fridge to sit overnight. Enjoy in the morning with granola.
Enjoy!
*This recipe is sponsored by Honeycrunch. However, all photos and texts are by me and always reflect my personal opinion. Thank you for supporting the brands that keep me dancing around my kitchen all day.