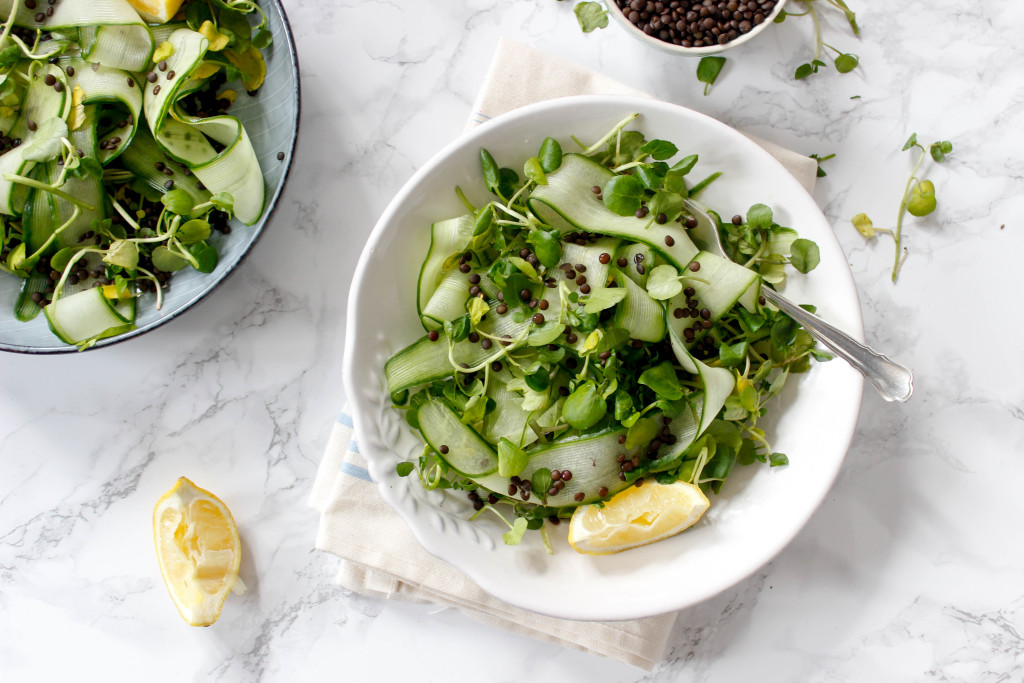 Guys, this Cucumber Salad with Beluga Lentils and Ginger-Turmeric Vinaigrette is absolutely amazing! I've always been a huge fan of cucumber salad, I just love how delicious it tastes with a dill dressing, but this one is even better. Since it was oddly warm for November these past couple of days, I felt like making something light and fresh, but still satisfying. I love adding lentils or other legumes to my salads to give them a bit of a texture and to add some protein that keeps you satisfied longer. Although it is almost Christmas (yes, we're getting closer and closer), I have been craving something fresh and cold this past week, because I've had so many soups, stews and curries these last couple of weeks. Having a salad from time to time doesn't hurt, does it?
The ingredients in this Cucumber Salad with Beluga Lentils and Ginger-Turmeric Vinaigrette are really simple, so you can literally whip this up in no time. They are also really inexpensive and easy to get. If you don't find beluga lentils, then just use any lentils you can find. Simple green lentils will work just as well, I just had beluga lentils in stock when I photographed this salad. I agree that cucumber and lentil salad may not sound that exciting but it's the dressing that really makes this salad special. The turmeric and ginger create something magical, so I officially call this dressing "Heavenlynn Healthy's winter dressing".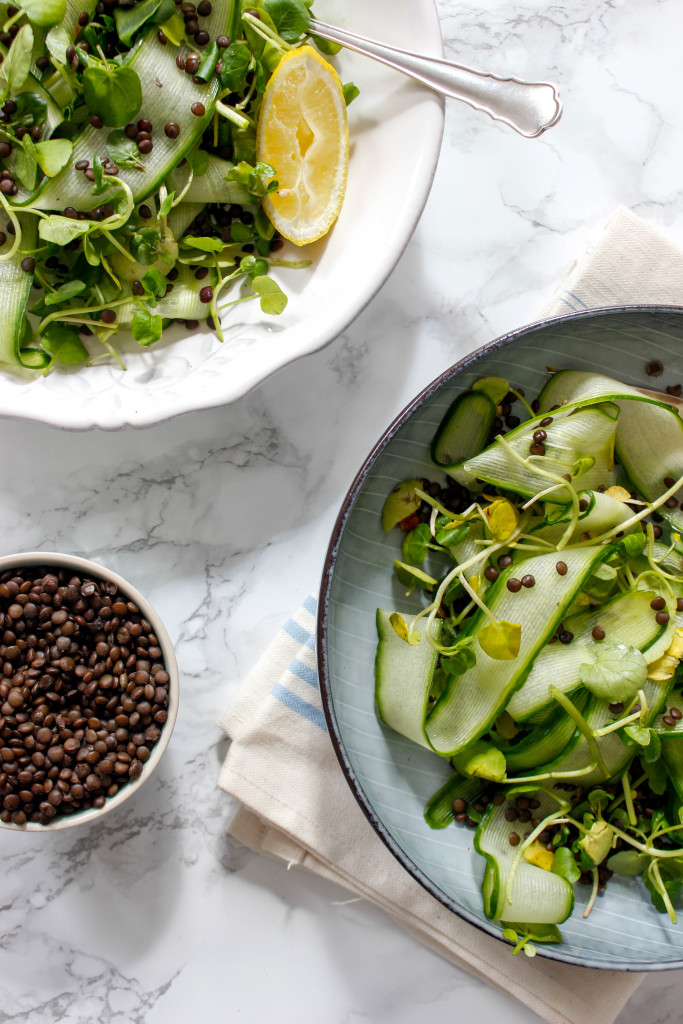 For some reason turmeric turns every dish into something warm and comforting. It also has amazing health benefits, which is why it is the number one health spice used in the ayuvedic kitchen. It is commonly known for its anti-inflammatory properties, helping with tooth aches, menstrual pains, bruises or colics. I like to add a teaspoon of turmeric into almost everything: curries, soups, sauces and I've even recently tried it in tea. However, I prefer to use the actual turmeric root in my tea, because I don't like to add ground spices to my drinks, but that's just my personal taste.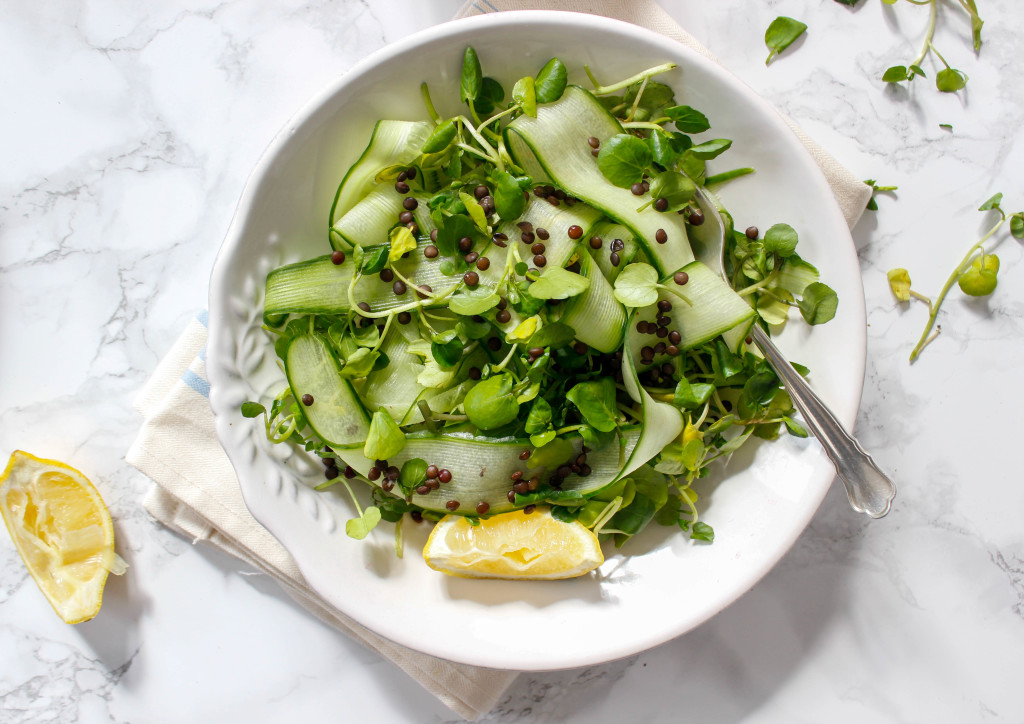 Cucumber Salad with Beluga Lentils and Ginger-Turmeric Vinaigrette
Ingredients
For the salad:
1 seedless cucumber
½ cup of beluga lentils
two handful green leaves such as mache or rocket
a handful of garden cress or watercress (optional)
For the ginger-turmeric-vinaigrete:
3 tablespoons of extra-virgin olive oil
1 tablespoon of apple cider vinegar
1 teaspoon of freshly grated ginger
½ teaspoon of turmeric powder
1 teaspoon of agave or raw honey
¼ teaspoon of cumin (optional)
2 teaspoons of fresh lemon juice
salt & pepper to taste
Instructions
Rinse the lentils under running water and cook them according to the instructions on the package.
Wash the cucumber and peel it with a vegetable peeler into long, thin slices.
Wash the green leaves, dry them and add them to a large salad bowl. If you are using garden cress or watercress, rinse this too and add it to the salad bowl.
To make the dressing, simply add all the ingredients to a small bowl and whisk everything together with a fork or a whisk.
Assemble the salad by adding all ingredients to a salad bowl and pour the dressing on top.
Enjoy!
---
Did you make this recipe or have any suggestions, questions or comments?
Feel free to leave a comment below, and don't forget to tag your creations on social media using #heavenlynnhealthy.
I'd love for this blog to be a dialogue.
---