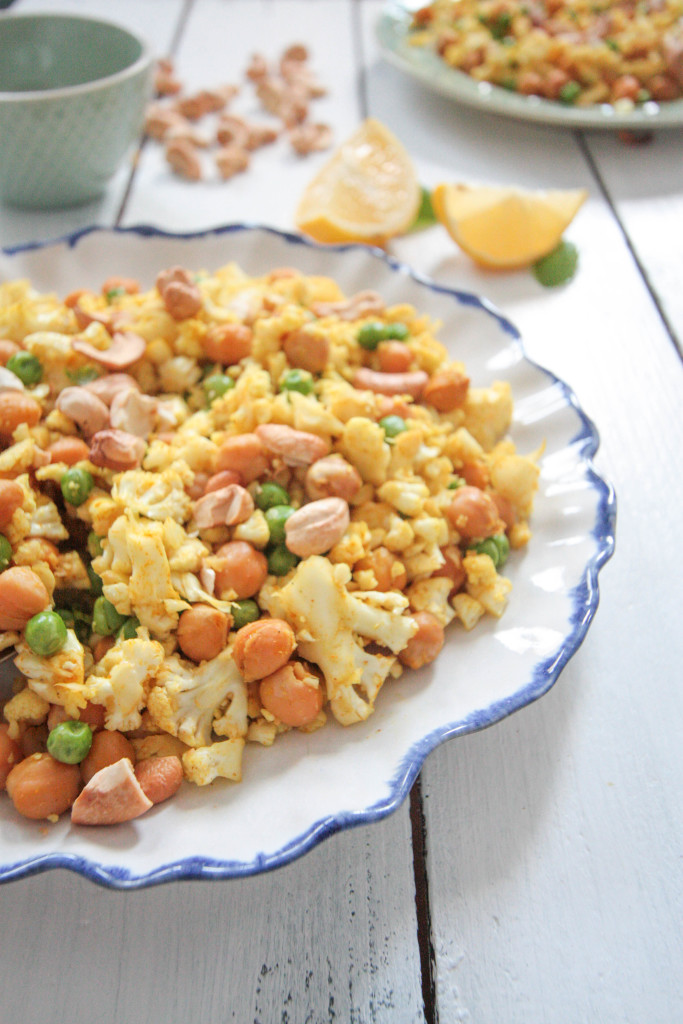 This rice is heaven. I am not gonna lie, it's the perfect dish for the changing season because it's a really light dish, yet it already comes with warming spices that remind you that fall is just around the corner. Although I am a huge carb lover, and my day isn't complete without at least one slice of bread, I do like to have a low-carb dinner every now and then. This one's perfect because you honestly do not even realize that you're missing out on the carbs. The cauliflower really does its best to fill in for the rice that you would usually suspect in a dish like this. But honestly, it tastes so much better with cauliflower because let's face it – rice tastes pretty much like nothing, and it doesn't have nearly as many health benefits as cauliflower. Cauliflower-containing diets have been linked to cancer prevention, especially breast and colon cancer.
The cancer preventing properties result from cauliflower's anti-inflammatory and detoxifying properties and its antioxidant system. It's an excellent source of vitamin C, which strengthens the immune system and its one of the most commonly known antioxidants. Antioxidants lower the risk of oxidative stress that can cause chronic illnesses such as cancer. Cauliflower is also a great source of vitamin K, one of the best anti-inflammatory nutrients. Inflammation is the cause of many chronic diseases in the body, especially cardiovascular disease.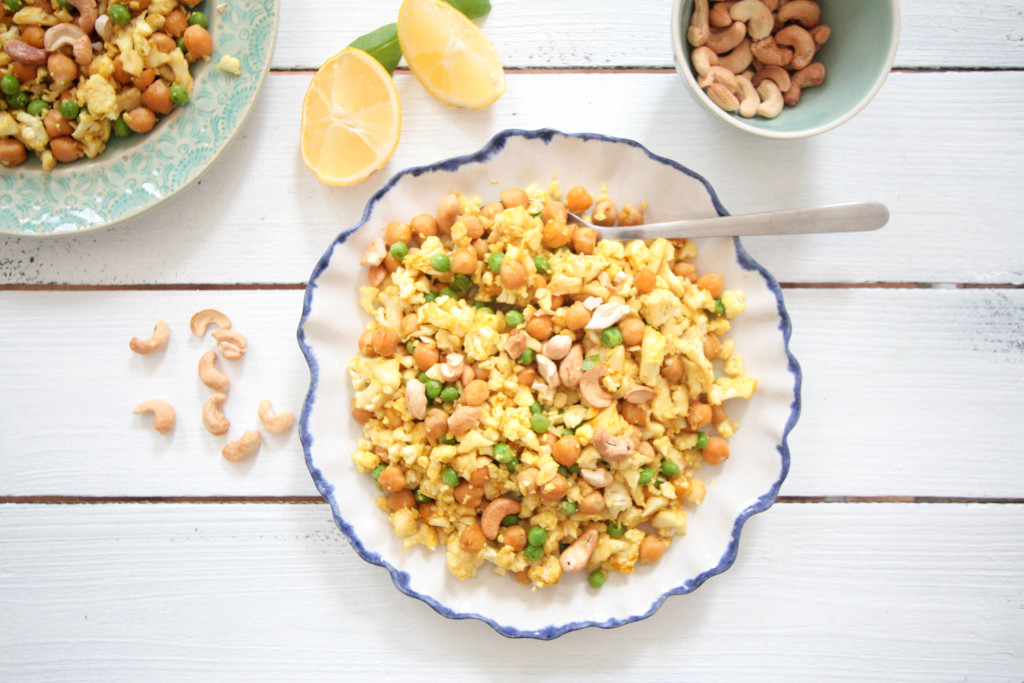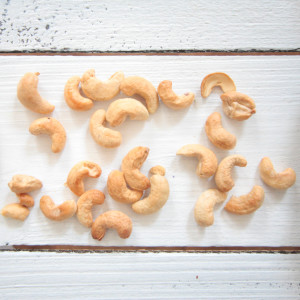 Ingredients:
Serves 2:
– 1/2 cauliflower head
– 1/2 cup raw cashews
– 1 cup frozen peas
– 1 can chickpeas
– 2 tbsp coconut oil
– 1 tbsp tahini
– 1 tbsp tamari (gluten-free soy sauce)
– 1 tsp curry powder
– 1 tsp turmeric powder
– 1 tsp cumin
– 1 tsp paprika
– 1/2 tsp chilli flakes
– salt and pepper to taste
Start my roasting the chickpeas and cashews. Drain the chickpeas and wash them thoroughly, preferably rubbing them through some paper towels to remove their shells. Place them in a bowl and add 1 teaspoon turmeric, 1/2 teaspoon paprika and 1/2 teaspoon chili flakes. Mix well until the chickpeas are evenly coated.
Place them on a baking tray that you covered with baking paper and roast them for about 10 minutes.
After about 5 minutes, place the cashews on a second baking tray or in a small casserole dish and roast the them for about 5 minutes. They will turn brown really quick so be sure to watch them carefully.
Take the chickpeas and cashews out of the oven and set aside.
Now make the cauliflower rice. Cut half a cauliflower in small pieces, removing their greens as you go. Place the florets into your food processor and pulse for a few seconds until it is broken down nicely, but still has some texture.
Heat the coconut oil in a large saucepan. Once the oil begins to form bubbles, add the cauliflower rice and sauté it for about 1 minute. Then add the frozen peas and the curry powder and turmeric, and thin. Fry everything for about 3 – 5 minutes or until the peas are nicely soft. Finally add the roasted chickpeas, cashews and tamari, and stir for another minute or so.
Serve as a side or as a main dish.
Enjoy!