*Press Trip. For this post I was invited by COMO Hotels in Bali.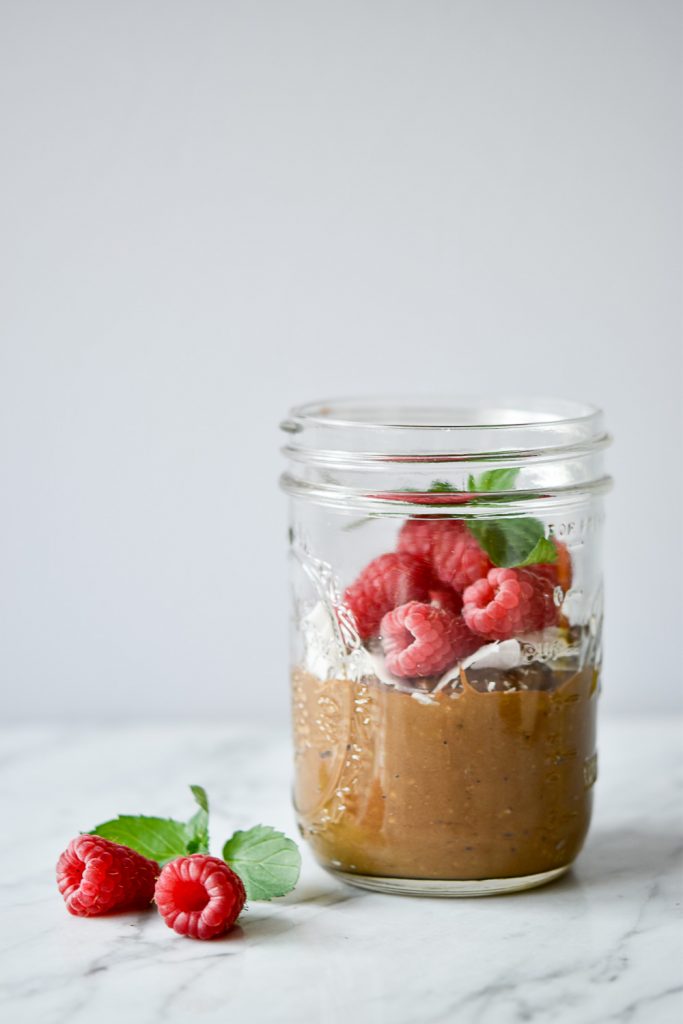 Have you ever been to paradise? I recently have.
I found my own personal paradise at
Como Shambhala Estate*
in Ubud during my latest visit to Bali. Due to the release of their first cookbook, The Pleasures of Eating Well, COMO Hotels invited Jannis and me to stay and eat at their signature hotel in the jungle. If you follow me on Instagram, then you've probably seen my photos and stories at Como Shambhala Estate, including their amazingly healthy food, natural chemical-free spring pools, yoga and Pilates classes and Spa facilities. The cookbook is a collection of the most popular recipes from the COMO Hotels around the world, with a special philosophie on health, wellness and nutrition – which they call COMO Shambhala. We had the pleasure to try the COMO Shambhala Cuisine, and I loved it so much that there will be a cookbook giveaway at the end of this post.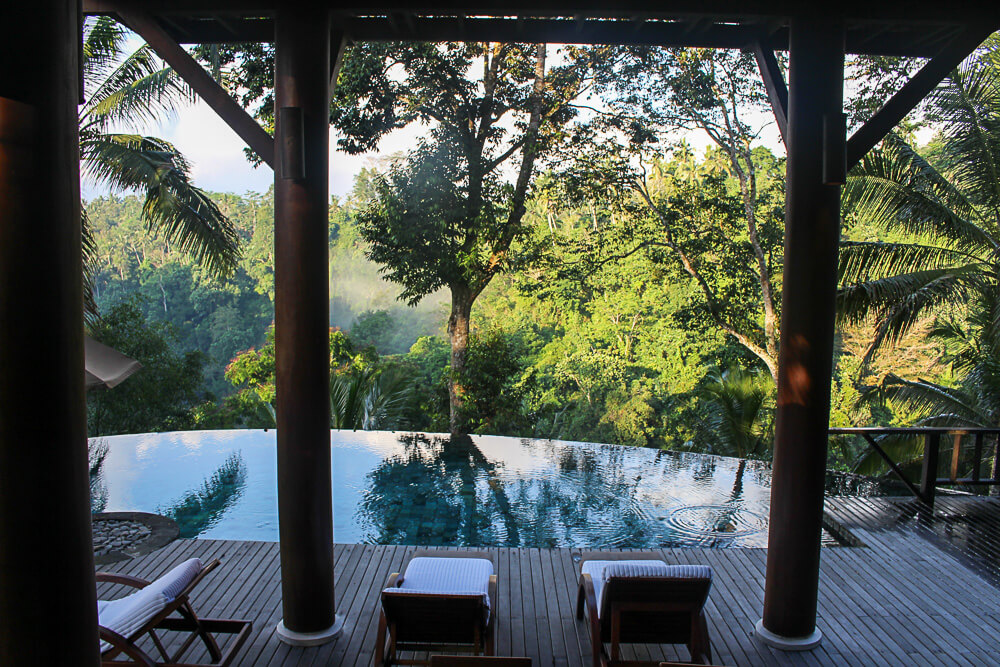 While I do not need luxury while traveling, I do appreciate a bit of pampering every now and then. When we arrived at the COMO Shambhala Estate, we had already been traveling for 10 days, had taken surfing lessons and explored the island by scooter without a single day of rest basically. Entering COMO Shambhala Estate was like entering a different world. A world of piece, tranquility, nature and mindfulness.
It was perfect.
"Wanacasa", or "Forest in the mist"
When I woke up the first morning to the rising mist of the Ayung river, I thought I was dreaming. Fittingly, our part of the resort was called "wanacasa" which is Bahasa for "forest in the mist". We were sleeping right in the middle of the jungle, surrounded by palm trees and the noises of monkeys, owls and other jungle inhabitants.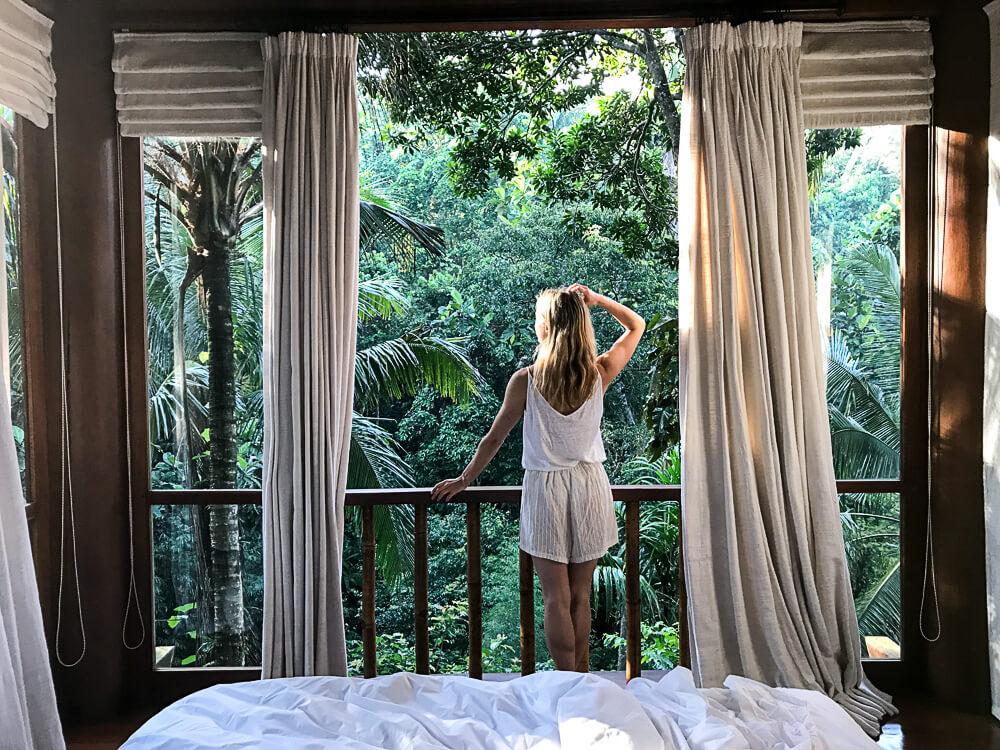 Glow – the Como Shambhala Restaurant
Before going to Bali, I had done my research to find the best heathy restaurants in Bali and I kept stumbling across the "
glow
" restaurant at COMO Shambhala Estate, so imagine my excitement when we learned that we had been invited to a candle light dinner at glow on our first night in the jungle. The food at the glow was seriously the best food I have ever had. And you guys know how much I love and appreciate healthy, wholesome and holistic food, so I can assure you that my review has nothing to do with the fact that COMO invited us for dinner. The second night we went back and paid the full price for our meal, because we loved it that much!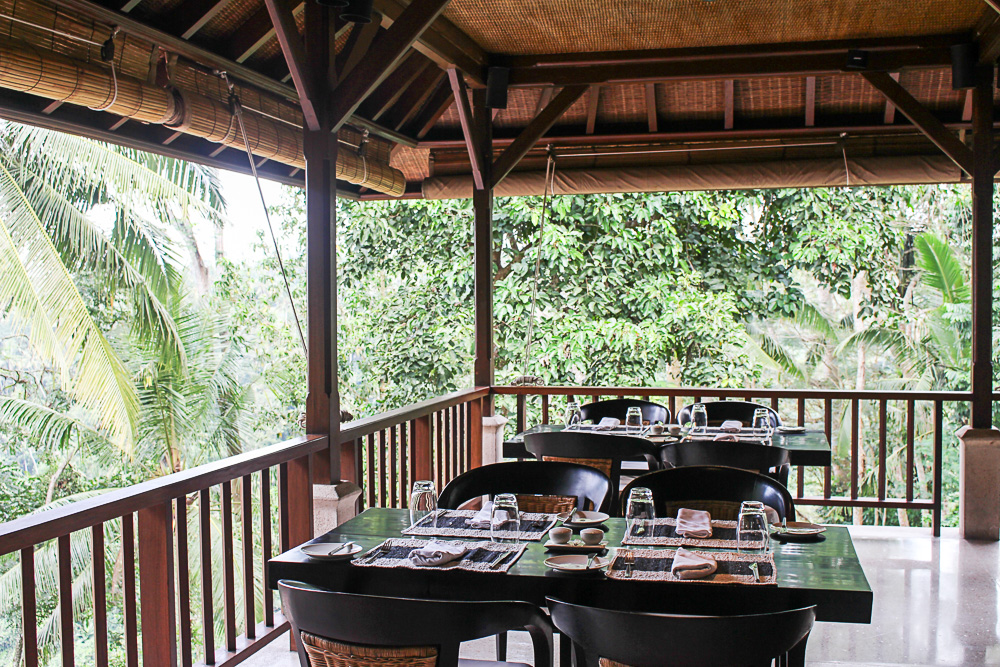 The best part of the glow? It's open to the public, so you just have to make a reservation and you can enjoy this amazing restaurant when you are in Ubud. Prices are very reasonable compared to Germany, but expensive compared to other restaurants in Bali. A main dish comes around at about 15 – 20 Euros, starters and desserts at about 10 Euros, which is actually quite affordable given the high quality and amazing service at the glow.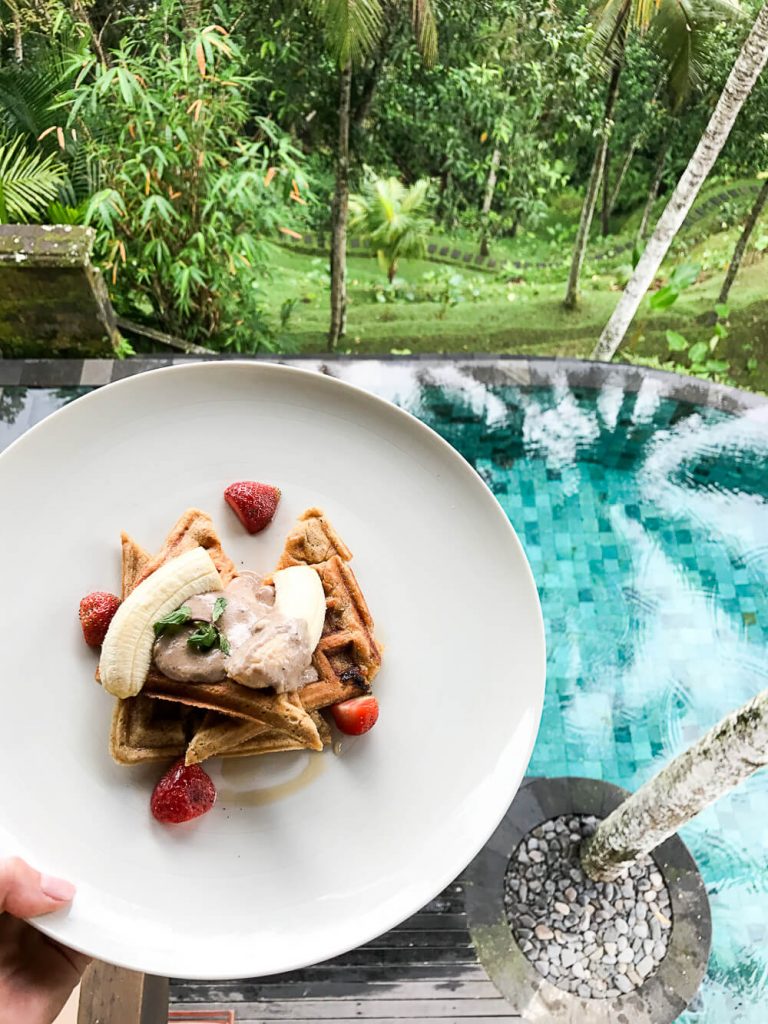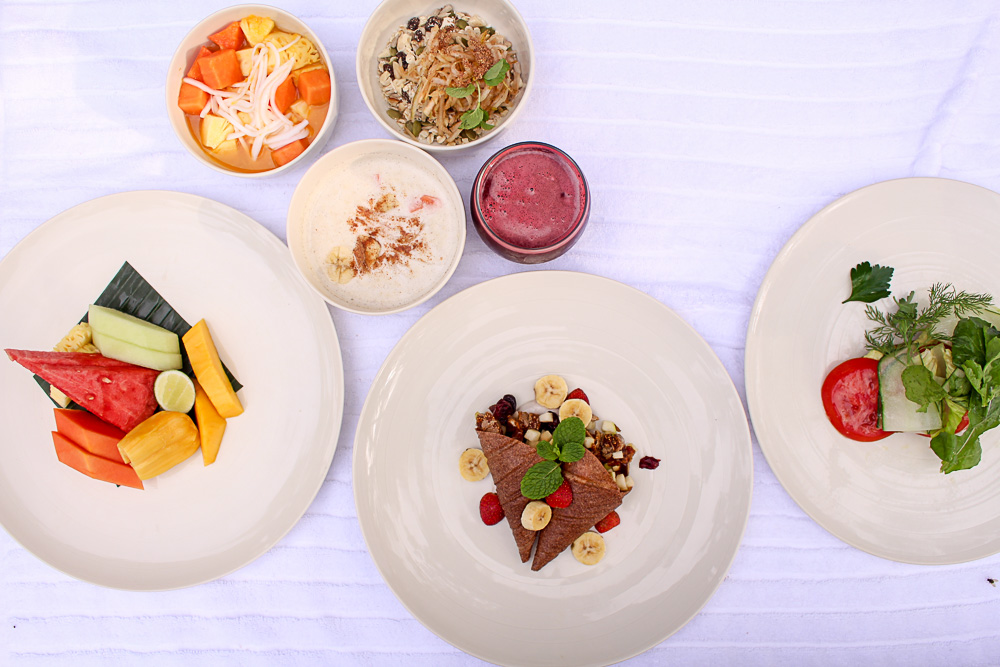 If you're in Ubud and you're looking for an excellent Spa day, then you can also make reservations at the COMO Spa and enjoy a lovely massage or other holistic treatments with high quality natural products. I tried the Como Shambhala Signature massage, and it was one of the best massages I have had so far. All of the COMO beauty products are natural and scented with high quality organic essential oils, which make the entire hotel smell fantastic. They even hand out a complimentary natural insect repellent to all guests, which worked wonders, and is so much more gentle than the No-Bite that we had used before.
The Kedara came pretty close to my definition of "heavenly"…
Before our arrival, I emailed with COMO PR agent Ella, who advised me to spend as much time by the natural spring pools as possible, as it came close to her definition of "heavenly". I had seen it on the photos, but they don't do the Kedara (which is what the natural spring pools area is called) justice. It really did come close to my definition of heavenly as well…just see for yourself.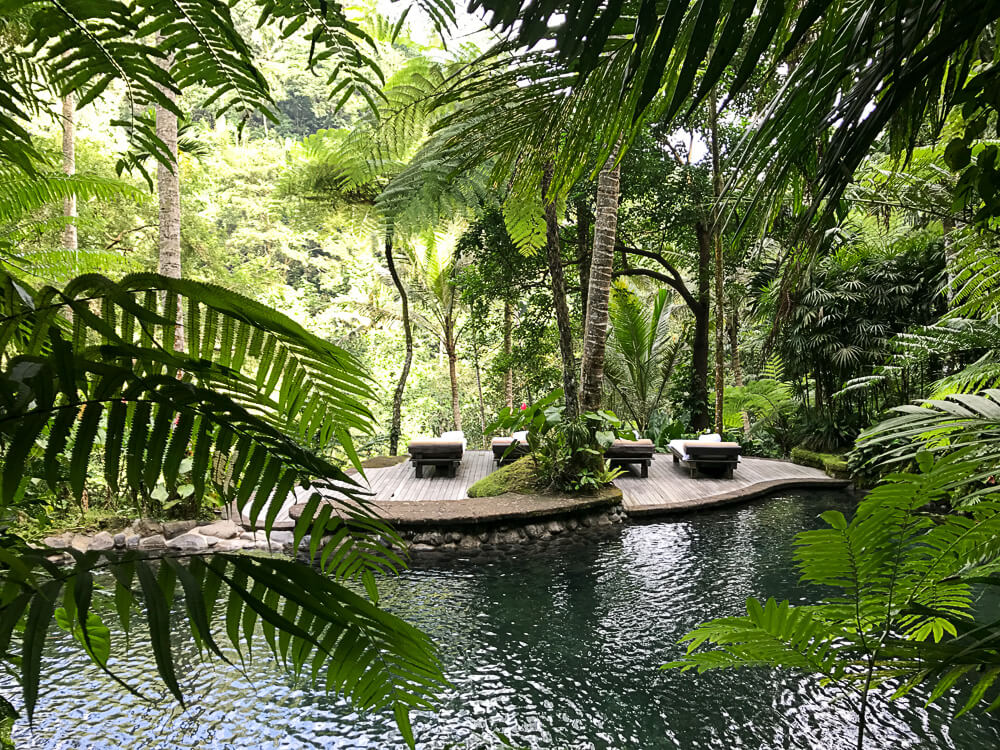 The holistic approach of the COMO Shambhala Estate, it's focus on health, nutrition and a wholesome diet combined with mind blowing architecture embedded in nature is what I have come to love about the COMO hotel chain. So if you ever have the chance to go on one of their retreats (they offer all sorts of programs such as yoga, stress relieve, Pilates, etc) – then do not think about it and do it. You will come back as a new person.
We met a Swedish couple who celebrated their 35th wedding anniversary at COMO Shambhala Estate, and Jannis and I secretly swore to each other that this is exactly what we want to do in 35 years – but I wouldn't say no to another stay, say, maybe next year? 😉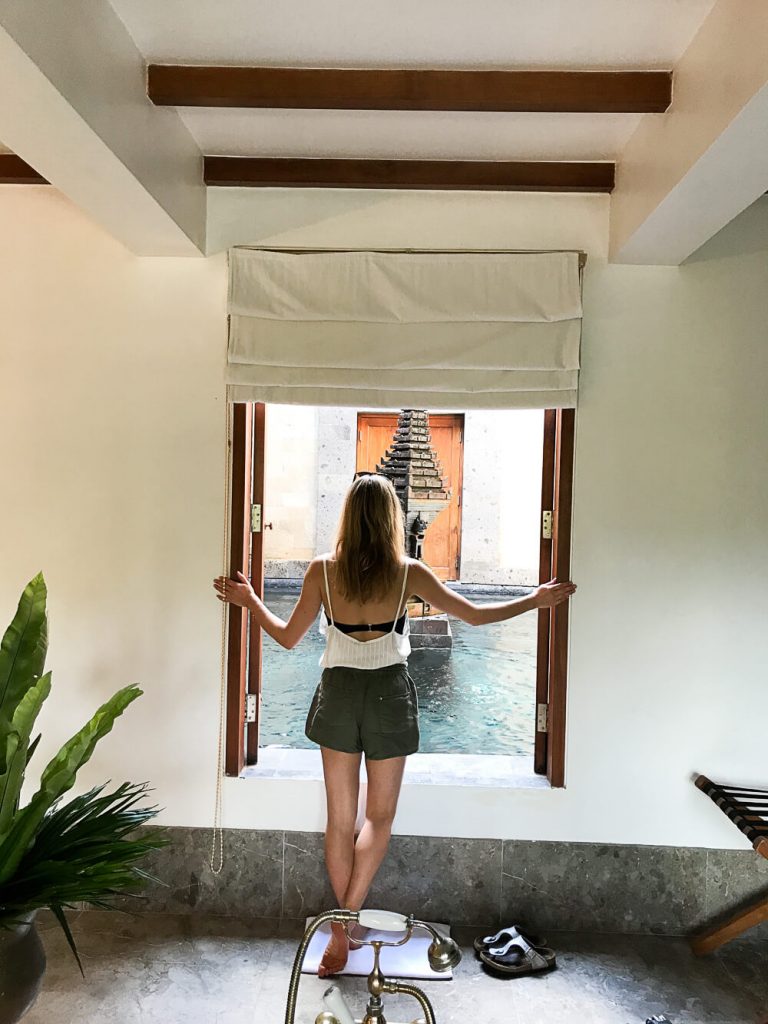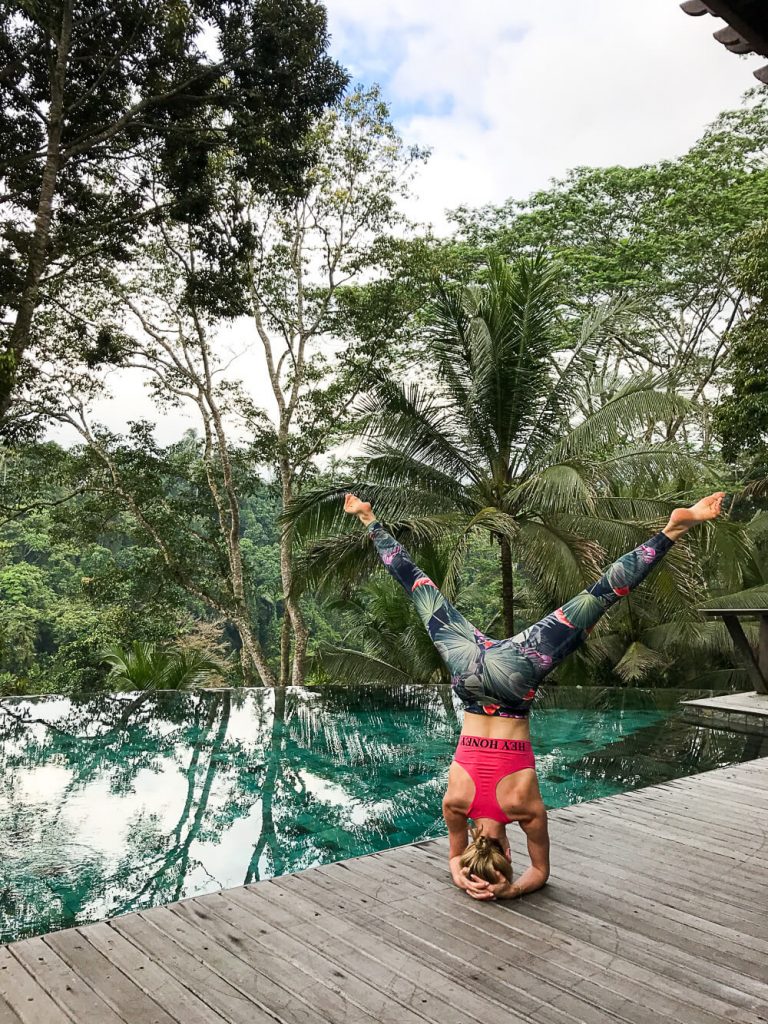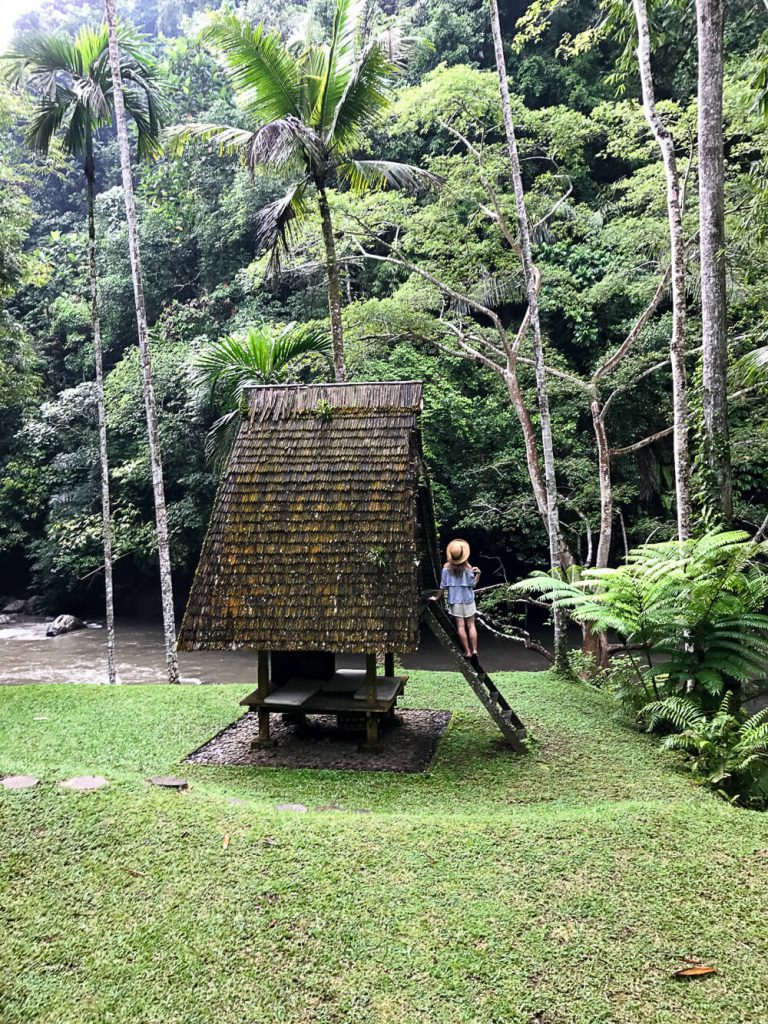 Being German, you probably expect me to tell you about the parts that need improvement, because apparently every hotel review needs some negative comments in order to be believable. But I seriously do not have any. I guess the only complaint that some people might have is that the 150 steps down to the Kedara are a whole workout and aren't suitable for people with knee problems. I actually loved the stone stairs because of it's butt-shaping effect ;-). Oh and the fact that our own personal assistant Tirta was not there to say good-bye to us was also a VERY disappointing fact. Well, you see, if you can find something to complain about when you're staying at Como Shambhala, let me know.
---
COMO Cookbook Giveaway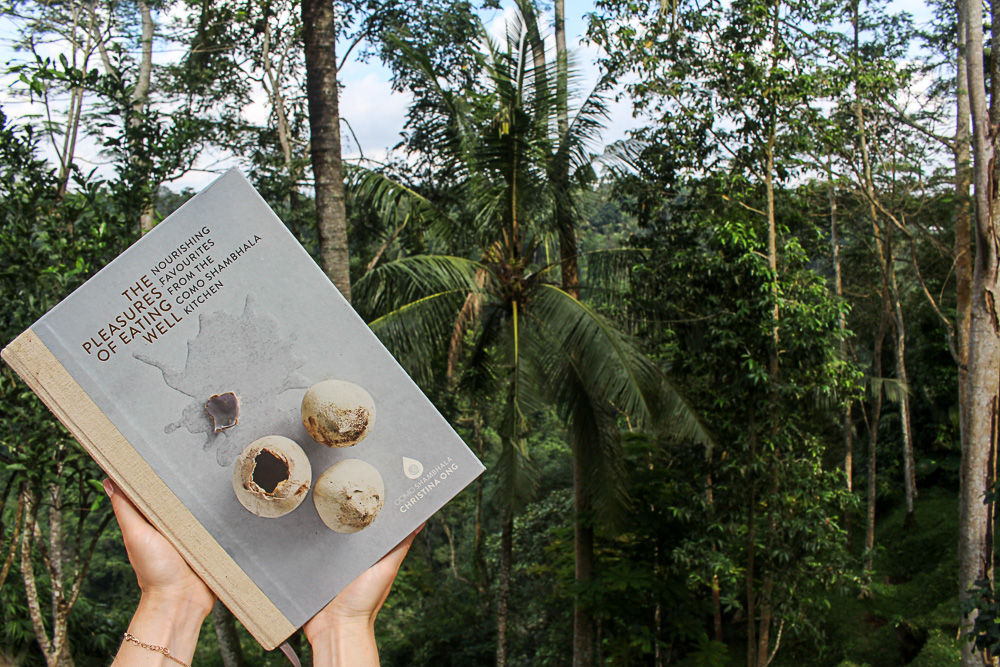 In order for you to try the COMO Shambhala Cuisine, I am super excited to be able to give away one of their amazing new cookbook "The pleasures of eating well". All of the recipes that we enjoyed at the resort can be found in the cookbook. It's not exclusively plant-based, as it also contains a section for fish and meat, so if you're vegan, then this cookbook is probably not for you. However, a good half of the recipes are completely plant-based, so even if you do not eat fish or meat, you will love the plant-based recipes.
Here's how you can win:
Leave me a comment underneath this post until Thursday, August 3rd, 11:59pm and tell me about your favorite summer 2017 memories so far.
Please leave your name and a valid-email address so I can contact you in case you're the lucky winner.
That's it. You're in and good luck!
Unfortuntely, the giveaway is only for Germany-based readers. You have to be 18 to enter the giveaway, or have the permission of a legal guardian. The cookbook is in English.
The giveaway is closed. The lucky winner is Lisa (from the German version).
---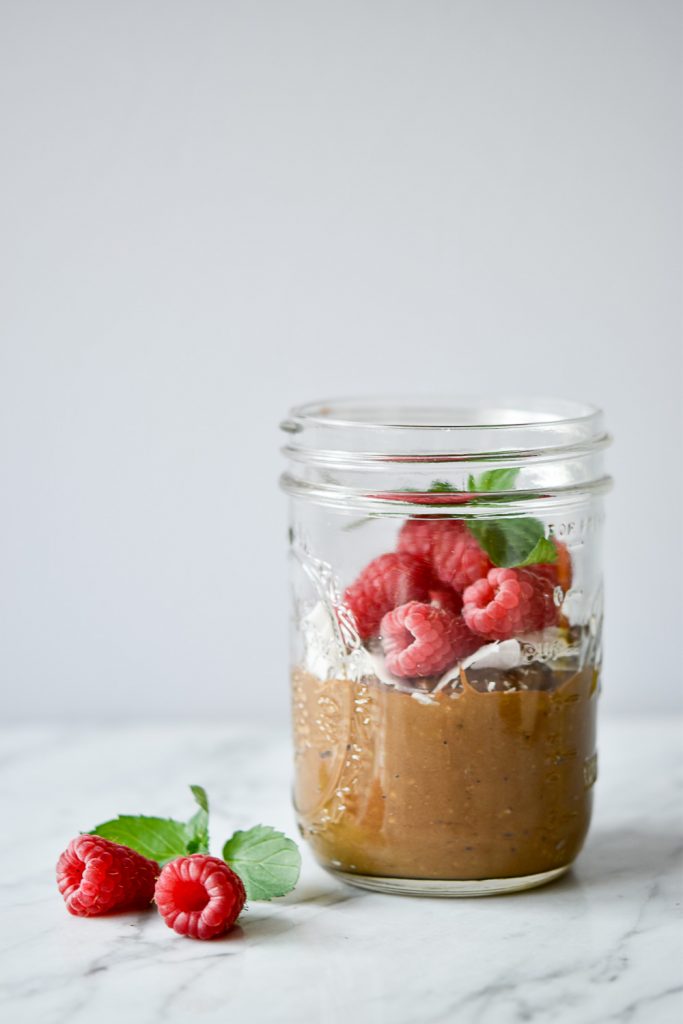 Now that I've told you all about Como Shambhala and the glow, I did not come empty handed. I'm excited to tell you that COMO has given me the permission to publish one of their recipes, which we actually enjoyed while we were there. So you can bring a piece of the glow into your kitchen: the cacao mousse with fresh raspberries and pistachios (or in my case, coconut flakes).
For all readers from no matter where you're from, I also have a code "COMOSocial", which will get you 10% of the best COMO rate in any COMO hotel around the world. My tip: the COMO Hotels in Thailand, the COMO Point Yama and the COMO Metropolitan in Bangkok are pretty affordable as they start at 100 Euros/night for a room. Maybe that'll be something for your next Asia layover.

Healthy Cacao Mousse, a holistic resort & a cookbook giveaway
Ingredients
For the chocolate mousse:
35g of raw cacao powder
1 big ripe banana
200g of avocado flesh
85g of raw honey
35g of fresh coconot or full-fat coconut milk
1 tablespoons of fresh lime juice
80g of cacao butter, at room temperature
a pinch of sea salt
For the decoration:
175g of fresh raspberries
35g of roasted unsalted pistachios or coconut flakes
Instructions
For the chocolate mousse, simply combine all ingredients except for the cacao butter and salt in a blender and blend until smooth. Add the cacao butter and salt until you have a homogenous mousse.
Divide the mousse into four glasses and let sit in the fridge for one to four hours to settle.
To serve, sprinkle with raspberries, pistachios or coconut flakes.
Enjoy!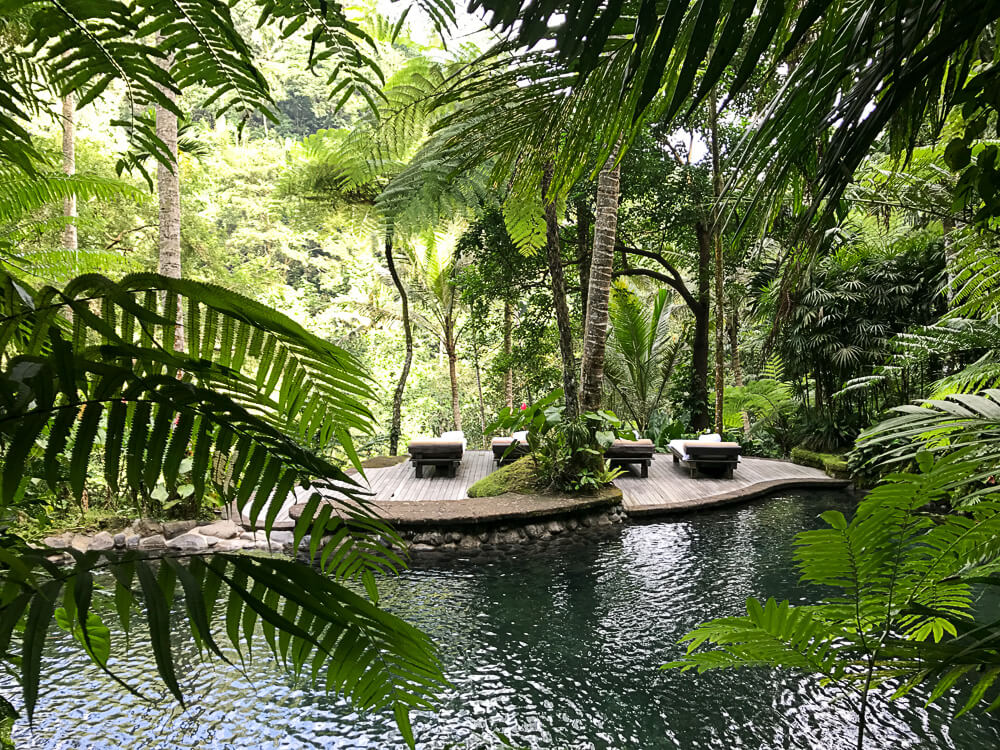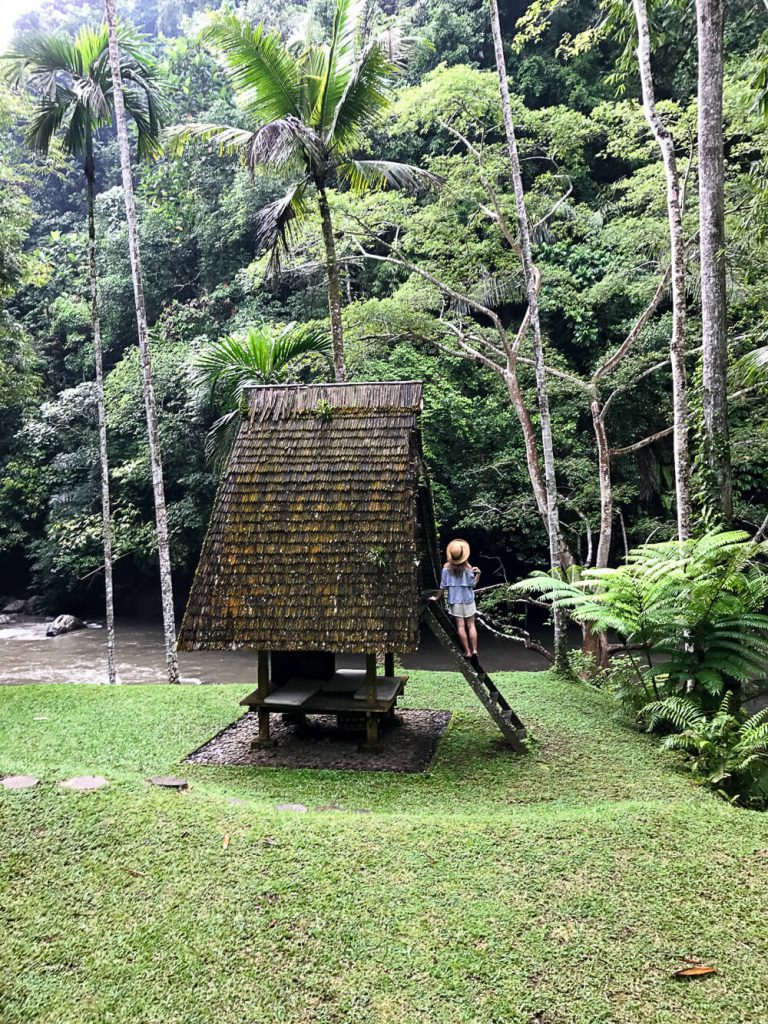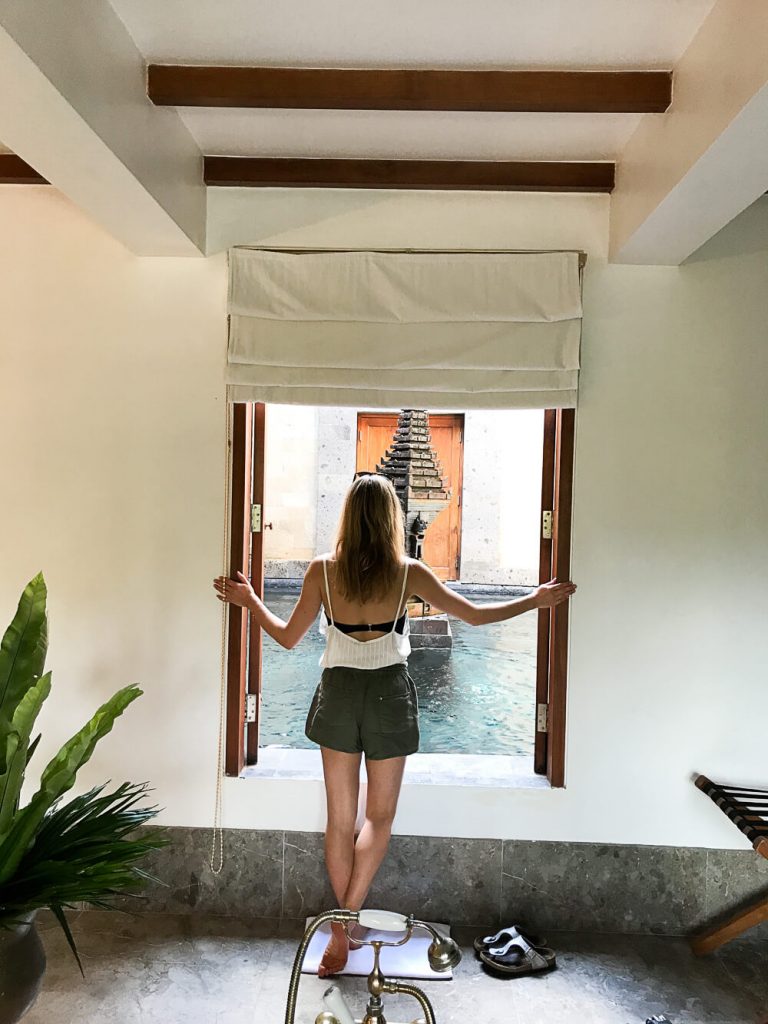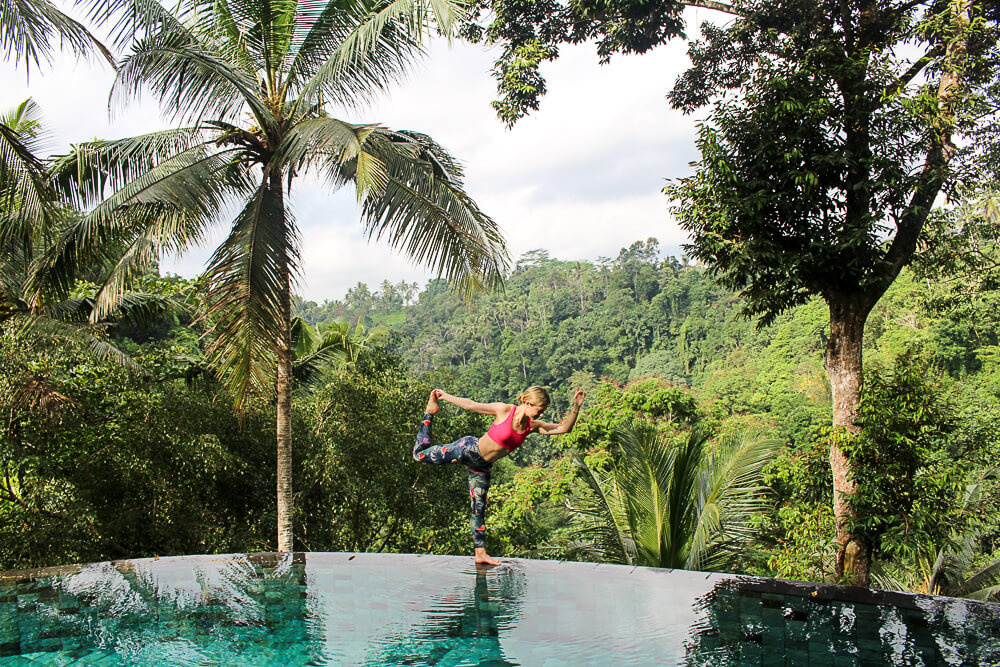 *Press Trip. For this post, I was invited by COMO Hotels. All opinions are my own, always.
Merken
Merken
Merken
Merken
Merken
Merken
Merken
Merken
Merken