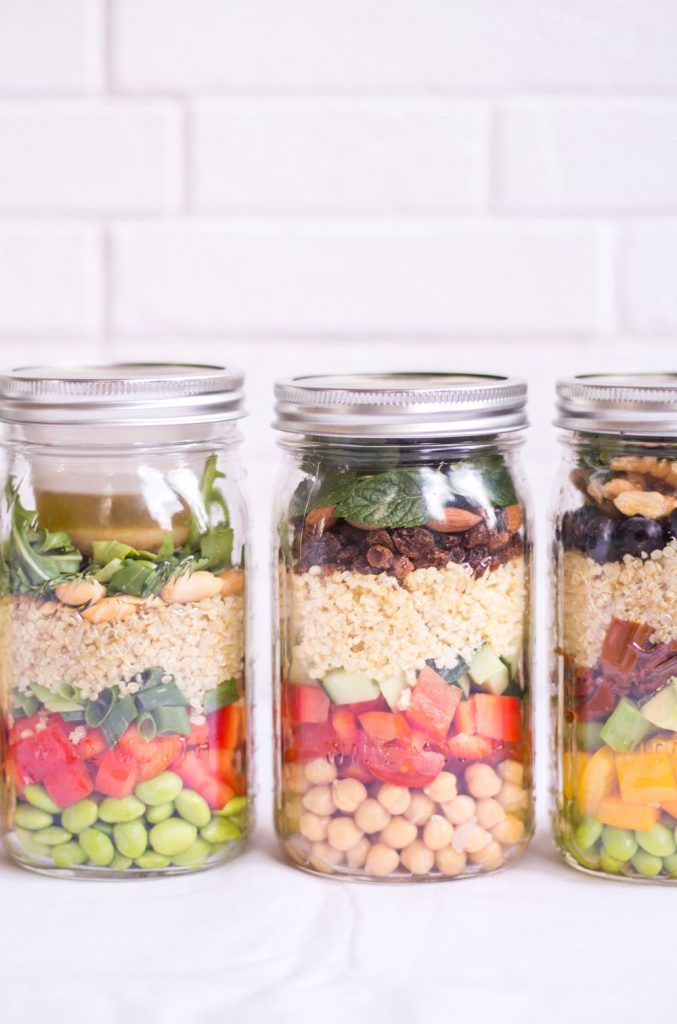 Summer holidays are almost over (at least here in Germany they are coming to a close), so it's time to get back to work! But let's make this year different than the others, shall we? How about buying less lunches? How about skipping dining halls? This year, we could do something crazy and bring our own lunches! Ok, let's not get ahead of ourselves. We could at least try to bring our lunch more often. Not just because it saves money, but because it cares for our body. It means putting our body first.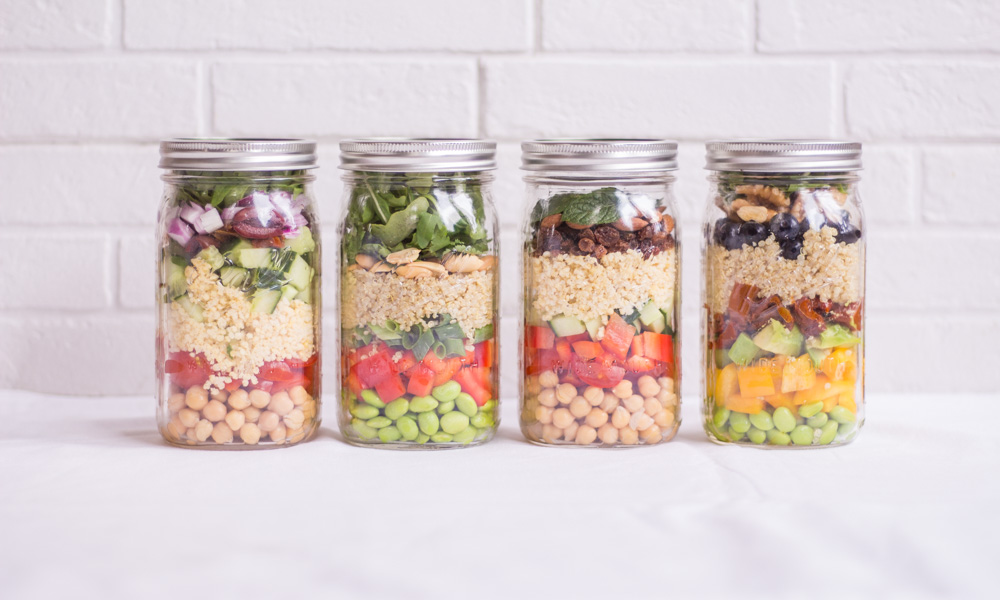 Ok, this was a bit theatrical, but isn't true? With just about 90 minutes of meal prepping on Sunday, you can prepare four lunches that might even last until dinner. My boyfriend and I have tried it out, and together we needed less than 40 minutes to prepare it all. If you're alone, you can definitely make it in under 90 minutes.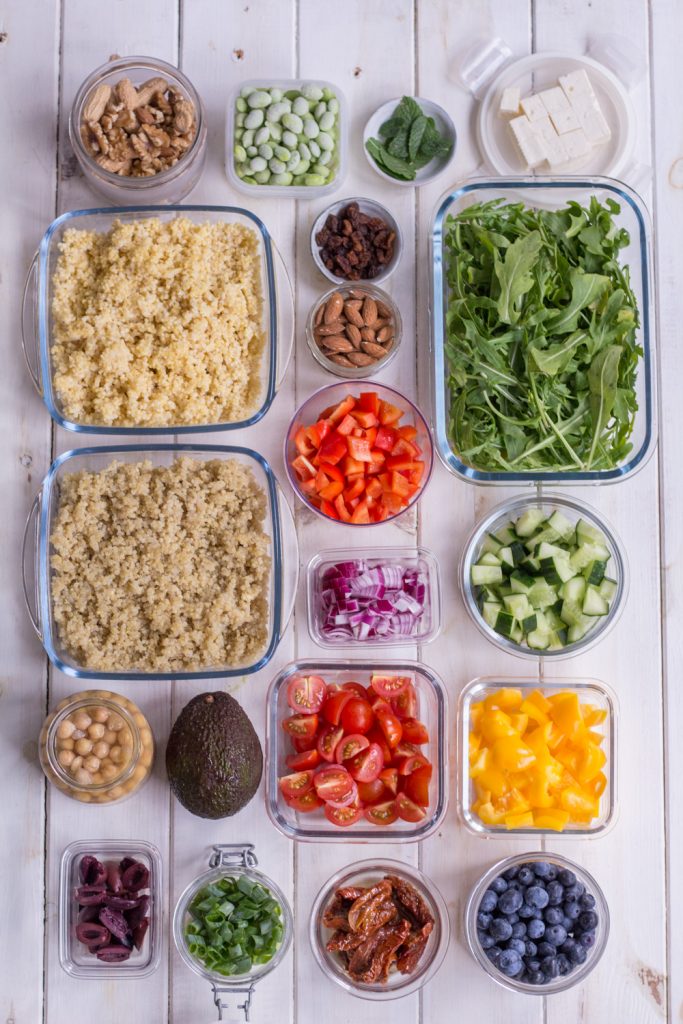 So here comes the grocery list that you'll need to put your body first four times of the week:
Grocery list for four lunches for one hungry or two medium hungry people:
What to prepare on Sunday:
Wash all of the fresh ingredients and cut them into bite-sized pieces. Fill them in air-tight containers such as mason jars or glass containers. Cook the millet and quinoa with twice the amount of water. Millet cooks for about 20 minutes and quinoa for about 10-12 minutes. Let them cool, fluff with a fork and fill into containers.
To prepare the olive oil based dressings, simply combine all of the ingredients in a small, sealable jar. For the peanut dressing, finely chop the ginger and garlic and mix it with the other ingredients using a whisk. Store in a sealable jar in the fridge.
Layer the first two salads in your mason jars, the other two on Tuesday.
If you're using other protein sources such as tofu, feta-cheese or salmon, you'll need to prepare it the night before you want to eat the salad.
Stored in a mason jar, the salads stay fresh for at least two days. I hate to admit it, but in my case, they lasted from saturaday until thursday. Please trust your instincts more than my fridge situation. The recipes in this post are supposed to fit into a 950ml Ball Mason Jar and hence, are quite generous in size. Jannis and I had dinner with just one jar and a little bit of feta cheese on top. But if you're really hungry, then go have one jar for lunch. The ingredients won't have you crashing after two hours, but keep you satisfied for longer.
Let's move on to the recipes. The ingredients are layered from bottom to top, the exact measurements can of course vary depending on the size of you jar. You don't need to follow the recipes 100%. Just play around with it, have fun and don't stress.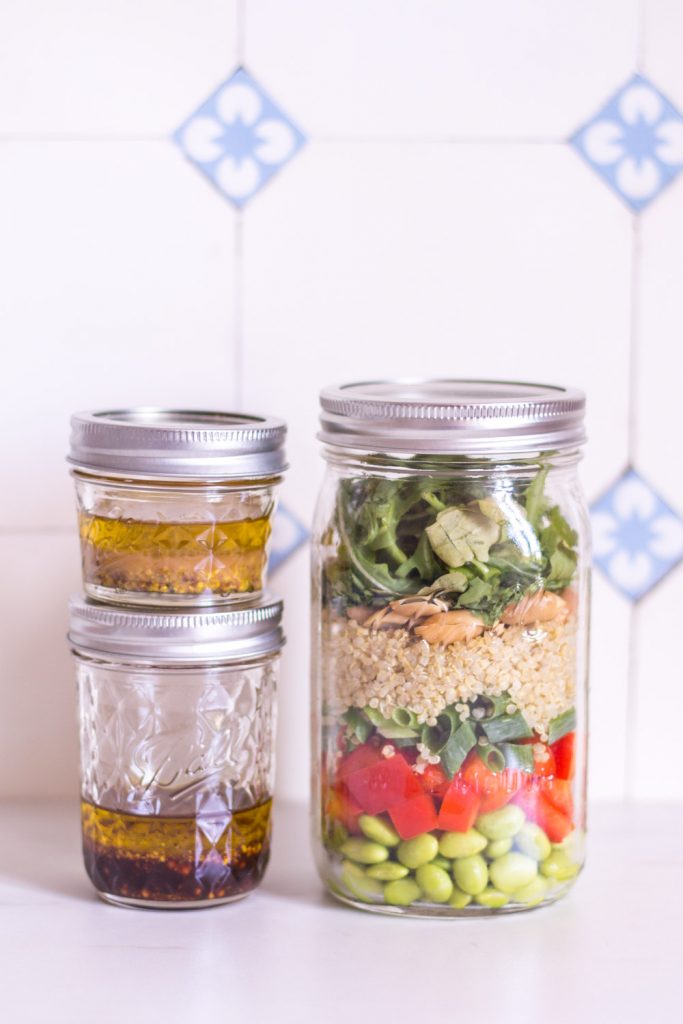 For the dressings:

Now, if you've made one of the salads, please let me know!
Have fun planning you lunches!
xx
Lynn