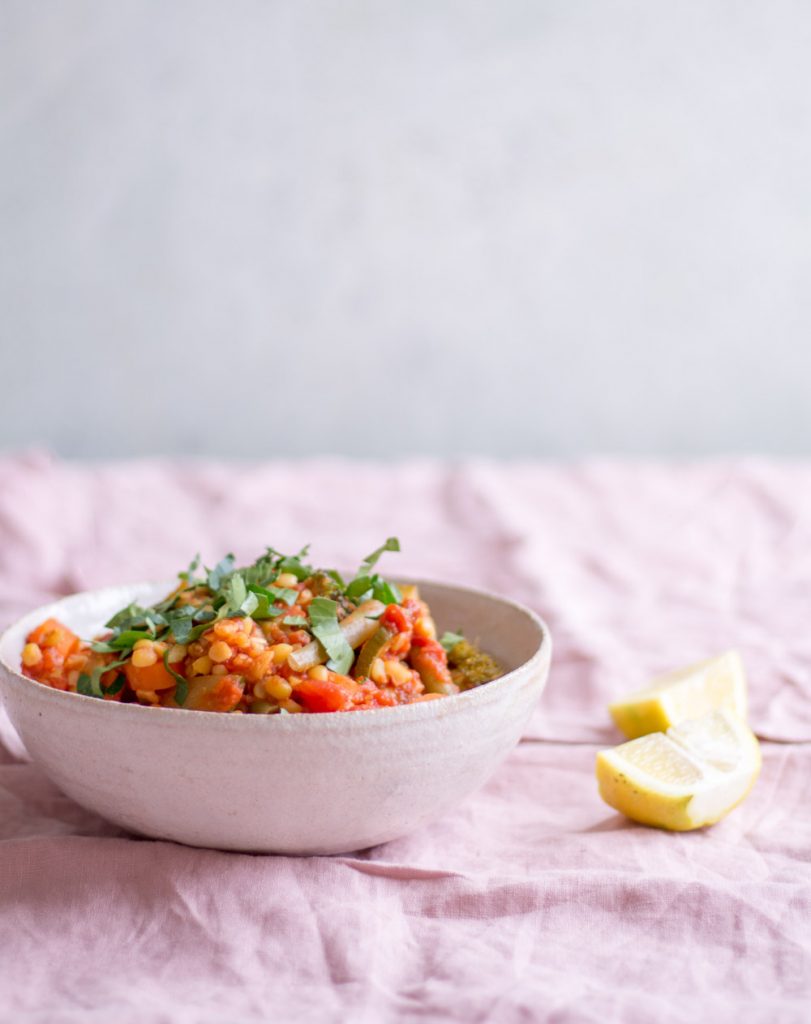 Since many of you seemed to have loved my meal prep post the other day, I thought I'd continue where I left off. Today it's all about dinner. While I like salads for lunch, I'm all for warming meals at night. Warming stews, asian noddle dishes or lentil bowls is what I live for. Contrary to my lunch meal preppig post, this one actually requires you to cook at night. But the idea is to prepare as much as possible on Sunday already. That way, all you have to do is do the fun part of cooking: whipping it all together!
Most meal plans obviously go from Monday until Sunday. But let's face it. Weekends are different. Whether you love long breakfasts, Sunday brunch with your friends or dinner with your family, it's hard to meal plan for the weekend. That said, I am not a mother, so with families, this might be different. Correct me if I'm wrong here.
I am defiitely not a meal prep professional, but over the years, I've developed some tricks that enable me to meal prep without stressing out about it.
Here are 10 things that make meal prepping and planning easier:
Find recipes that you would like to make during the week. Finally dig out all the pinterest recipes that you've been meaning to try forever or browse through the new cookbooks (clears throat).
Don't be too proud to make your favorite meals once a week. Family favorites make everyone happy and satisfied.
Write down your plan on a sheet of paper. That way, you're more likely to stick to it. You may even pin it to your fridge.
Modify the recipes seasonally and according to your taste. Seasonal vegetables are more nutritious, cheaper and available everywhere.
Write a shopping list and – depending on the recipe size – write down twice the amount of ingredients.
Cook once, eat twice. That's the mantra of meal planning.
Buy as many groceries as you can on Saturday. Then buy fresh ingredients on wednesday.
Cook starchy foods such as rice, quinoa or millet on Sundays and store them in glas containers in the fridge. They supplement any dish.
Cut onions on Sundays, chop garlic and grate ginger. This will come in handy during the week. Also on Sundays, chop the vegetables for Monday and Tuesday and store them in glass containers in the fridge.
Do not stress about it. Meal Planning should make your life easier and less stressful.
Meal Plan for 5 days (Mon-Fri) for two people:
Montag: Roasted tomato and beetroot soup (cook once, eat twice)
Tuesday: Bali Buddha vegetable stew from my book "Heavenlyn Healthy" (cook once, eat twice) (see below)
Wednesday: Mediterranean Quinoa with sun-dried tomatoes  (cook twice the amount to eat twice)
Donnerstag: Asian Sesame-Noodles (cook twice tha amount to eat twice)
Friday: Quick and easy tomato spinach pasta (cook once to eat once)
Shopping list on Saturday:
red lentils
250 g of green beans (or sugar snap peas)
7 carrots
1 broccoli
2 zucchini
2 cans of chopped tomatoes (400 g each)
brown rice
quinoa
400 g rice noodles (or pasta of your choice)
1 glass of sun-dried tomatoes
tomato paste
paprika
kalamata olives (optional, I love them)
3 shallots
250 g of fresh beetroot
750 g of tomatoes
2 stalks of rosemary
1 can of coconut milk
2 cans of chopped tomatoes (800 g in total)
tamari (gluten-free soy sauce) or plain soy sauce
lime
organic lemons
spring onions
300 g of pasta of your choice (I like whole-wheat spelled, lentils or buckwheat pasta)
almond butter (cashew or sunflower seed)
30 g of almonds
sesame oil
Shopping list on Wednesday:
200 g of spinach
1 bunch of rocket
1 red bell pepper
Usually a staple in a healthy kitchen:
fresh basil
garlic
red onions
fresh ginger
chilli flakes or cayenne pepper
cinnamon
thyme (dried)
honey (or coconut blossom sugar, maple syrup, rice syrup)
sea salt and pepper
coconut oil or ghee
extra-virgin olive oil
apple cider vinegar or white wine vinegar
vegetable broth or my easy peasy homemade vegetable broth paste (takes 5 minutes)
Food preparations:
Sunday:
Finely chop onions, shallots, garlic and ginger for all dishes and freeze in portions. This saves you a lot of time during the week.
Peel the beetroot and cut it into pieces. Cut the tomatoes and remove the seeds. Roast the beetroot and tomato in the oven as described in the recipe, allow to cool and put in a glass container in the fridge. If you like, you can already cook the soup completely, then you just have to warm it up on Monday night.
Cut the vegetables for the Bali Buddha vegetable stew and store them in a glass container in the fridge. My tip: replace the beans with sugar snap peas. This saves you some time on Tuesday because you don't have to cut off the ends of the green beans.
In the meantime prepare dinner for Sunday.
Wednesday:
Prepare the sauce for the Asian noodles and store in a glass container overnight.
Spiral the carrots and zucchini or use a julienne to cut them into thin strips. Store in an air-tight glass container in the fridge over night.
Bali Buddha Vegetable Stew and Meal Plan for a week
Ingredients
For 4-6 persons
1 red onion
2 cloves of garlic
2 cm of fresh ginger
½ tsp of chilli flakes
1 teaspoon of cinnamon
250 g of green beans (or mangetout)
2 carrots
1 zucchini
½ broccoli
Juice and peel of a organic lemon
1-2 tablespoons of virgin coconut oil or olive oil
150 g red lentils
2 cans of chopped tomatoes (400 g each)
400 ml of water
2 tablespoons of homemade vegetable broth paste
cooked whole grain rice or quinoa to serve (optional)
Sea salt and pepper
Instructions
Peel onion, garlic and ginger and finely chop everything. Mix the spices in a small bowl. Wash the vegetables. Remove the ends of the beans and cut them in halves. Peel the carrots; cut the courgettes and carrots in half-moon shapes. Cut the broccoli into small bite-sized bouquets. Wash the organic lemon, dry well and peel of about half of the skin with a grater.
Heat 1 tbsp of coconut or olive oil in a saucepan. Sauté the onions, garlic and ginger for about 1 minute. Add the spices and fry for another minute.
Put the vegetables and the lentils in the pot and add another teaspoon of coconut oil to avoid burning. Sauté for about 3 minutes until it smells heavenly.
Deglaze with the tomatoes and water and bring to a boil over high heat. Reduce the heat, add the vegetable broth paste and the lemon peel and simmer for about 35-40 minutes. In between, stir again and, if necessary, add water and vegetable stock paste, so that nothing sticks to the pot.
Season the stew with the juice of the lemon, sea salt and freshly ground pepper. It can be served with wholegrain rice or quinoa or enjoyed as it is.
Enjoy!