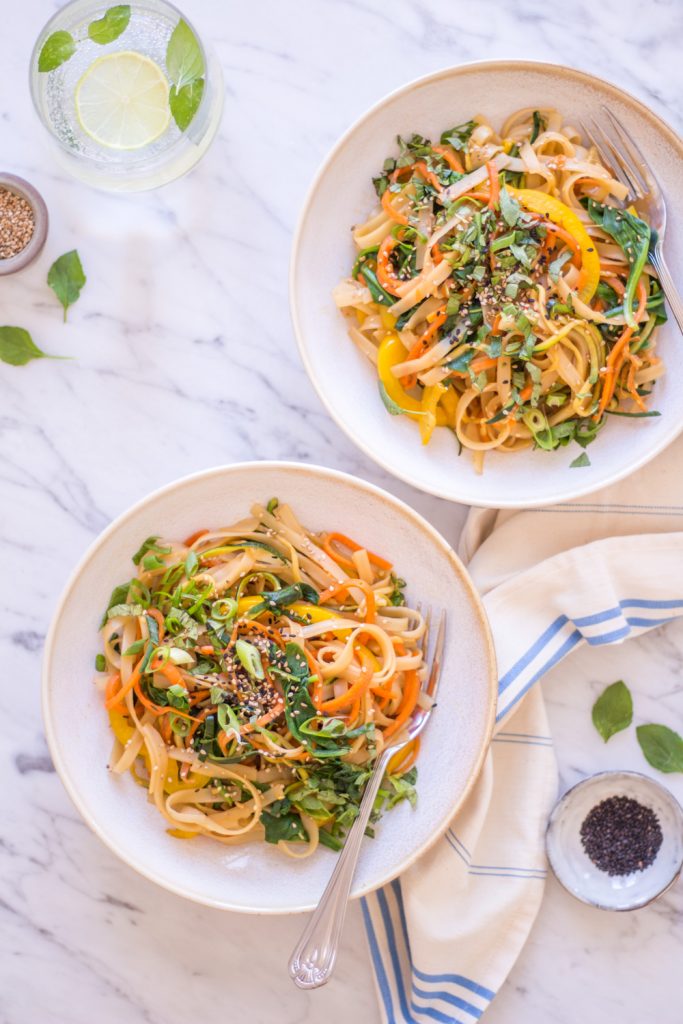 We needed a change. Since my Summer Roll Bowl has been our favorite recipe for years (!), I felt like I needed something new that I would love just as much. Something easy, simple, yet totally delicious. Especially now with the hot summer temperatures that we're experiencing here in Gemany right now. Still I feel like my body is in need for some extra care at the moment, and does not want to eat a salad on weekday nights.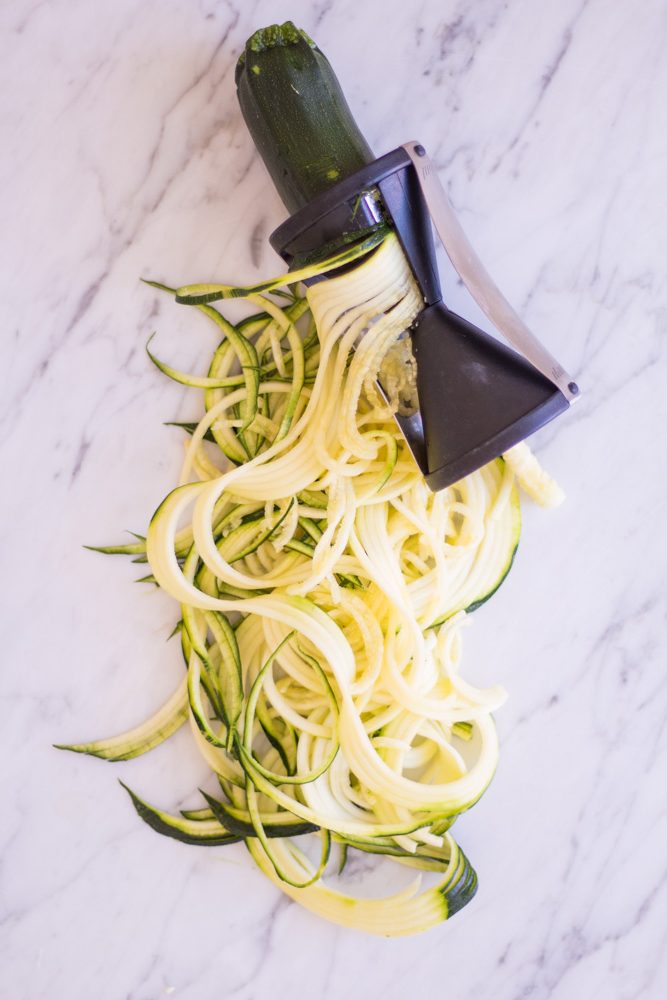 One of my biggest tips for cooking on a weeknight, is not to be ashamed of cooking the same dish every week. Who says you cannot have your favorite meal every single week? Exactly, nobody.
That's why I am a big fan of favorite meals. They are my absolute glory and my best kept secret. Well, until today, where I am bursitng it out into the world wide web. When people ask me how I manage to cook every night, I usually tell them that I don't. And that would be true. But then I probably manage to cook more than other people at night with a simple trick called favorite meals. In order for a dish to become a favorite, it needs to fulfill a couple of criteria: first, we need to have all dry ingredients in the cupboard at all times. Second, we need to be able to cook it without thinking, so basically in our sleep. Third, everyone in the household needs to love it. It's as simple as that. If you have found meals like that, cherish and love them like nobody's business. Because they are your secret weapon.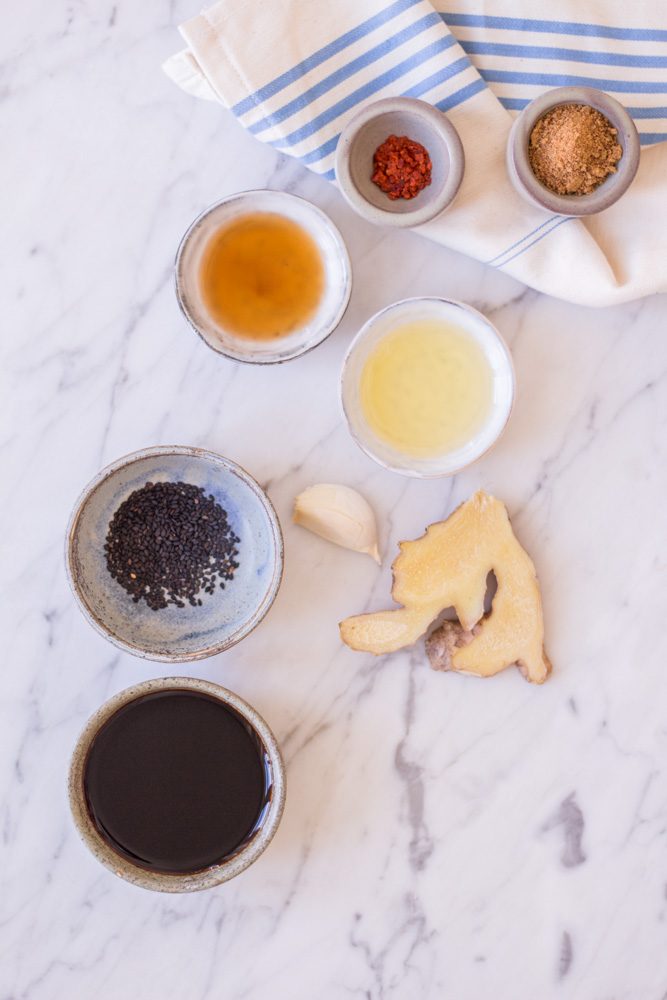 By the way, I've already tried this dish so many times that I was able to try it with different kinds of noodles. On the left, you see the whole-grain mie noodles, which you can get at organic supermarkets. The thick white noodles are my favorite though least healthy option as they are not whole-grain. But then again, I'm not perfect. The upper thin noodles are pretty much the only brown rice noodles Asian style that you can get in Germany (bummer). If you can get brown rice noodles Asian style where you live, then go get them. You can also make this dish with soba noodles, but make sure they really are 100% made from buckwheat. Because most soba noodles that you get in Germany are made with 10% buckwheat and 90 % wheat. I get mine from Alnavit (Advertisement, unpaid).
No matter what kind of noodles you opt for, make sure not to overcook them. I would even suggest you cook them just a few minutes less, so you can let them soak in the pan with the sauce and the other ingredients so they really absorb the sauce. Obviously you do not want undercooked noodles, but you also do not want them to get soggy. This is especially dangerous if you use the thin brown rice noodles I suggested.

Asian Sesame Noodles
Ingredients
For the noodles:
250 g of rice noodles
1 zucchini
2 carrots
1 yellow bell pepper
1 lime
For the sauce:
1 garlic clove
1 small piece of ginger
5 tablespoons of tamari (or soy sauce)
2 tablespoons of sesame oil
1 tablespoon of apple cider vinegar
2 teaspoons of coconut blossom sugar (or maple syrup, rice syrup, date syrup)
½ teaspoon of chili flakes (use less is you're sensitive to spice)
Also:
Sesame oil
Basil, thai basil, cilantro, lemon mint (a mild kind of mint)
White and black sesame
Spring onions
Optional:
100 g of baby spinach
Tamari-sautéd mushrooms
Peanut-coated tofu
Instructions
Soak the noodles in boiling water for about 7 – 10 minutes, depending on the noodles that you chose.
Wash and spiralize the veggies. Finely slice the bell pepper. If you use spinach, wash it now. Slice the spring onion.
For the sauce, finely chop the garlic and ginger or grate it in a food processor (for the lazy like me).
Heat 1 tablespoon of sesame oil in a large pan or wok and sauté the veggies for about 2 minutes. Add the drained noodles, the sauce and spinach and bring to a boil quickly. Reduce the heat and let the noddles soak in the sauce for about a minute. You do not want them to get too moushy. Add some lemon juice according to taste and more tamari if needed. Add spinach now, if you're using it.
If you're using fried tofu or sautéd mushrooms, add them now. Serve the noodles with sesame seeds, spring onions and fresh herbs.
Enjoy!