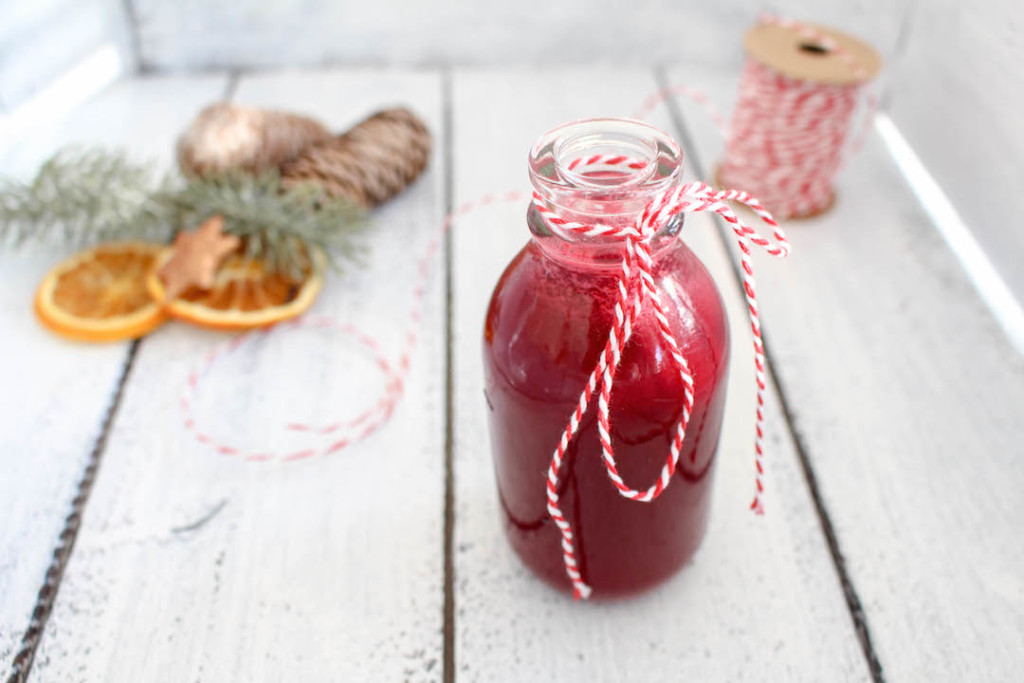 Glögg or "Glühwein" in German is spiced mulled wine that you drink traditionally during Advent in Germany, Sweden, Norway and Denmark. You can get it everywhere in those countries during Christmas time. Usually people get together on our famous Christmas markets to enjoy a glas (or two) of this delicious drink. The traditional Glühwein or Glögg contains a lot of sugar, so I tried to make a healthier version using only natural fruit sugar: a Beetroot and Apple Gögg (Hot Wine or Punch).  It's kind of like beetroot, apple and ginger juice just heated up with Christmassy spices. I actually prefer it alcohol-free so I just leave the wine out but you can even add some rhum if you like – whatever you prefer. After all, it's Christmas time.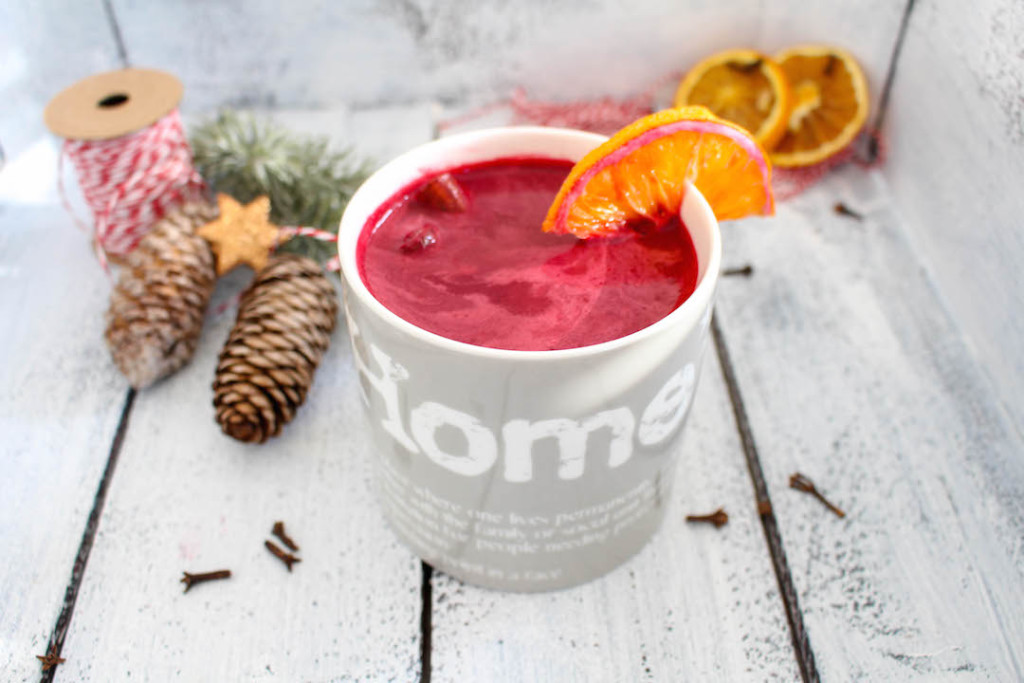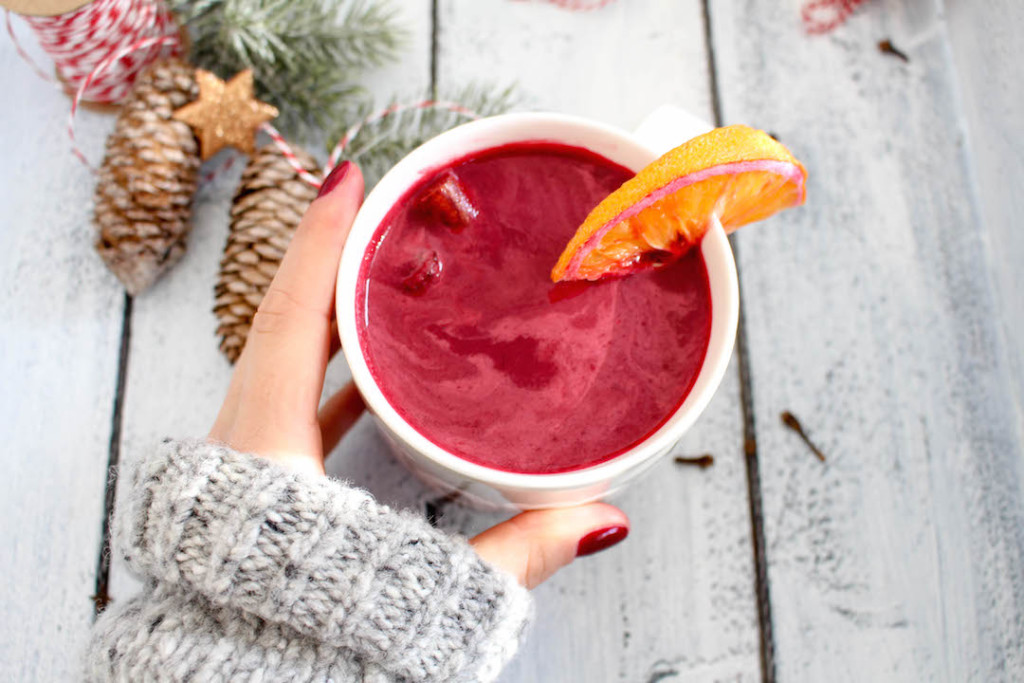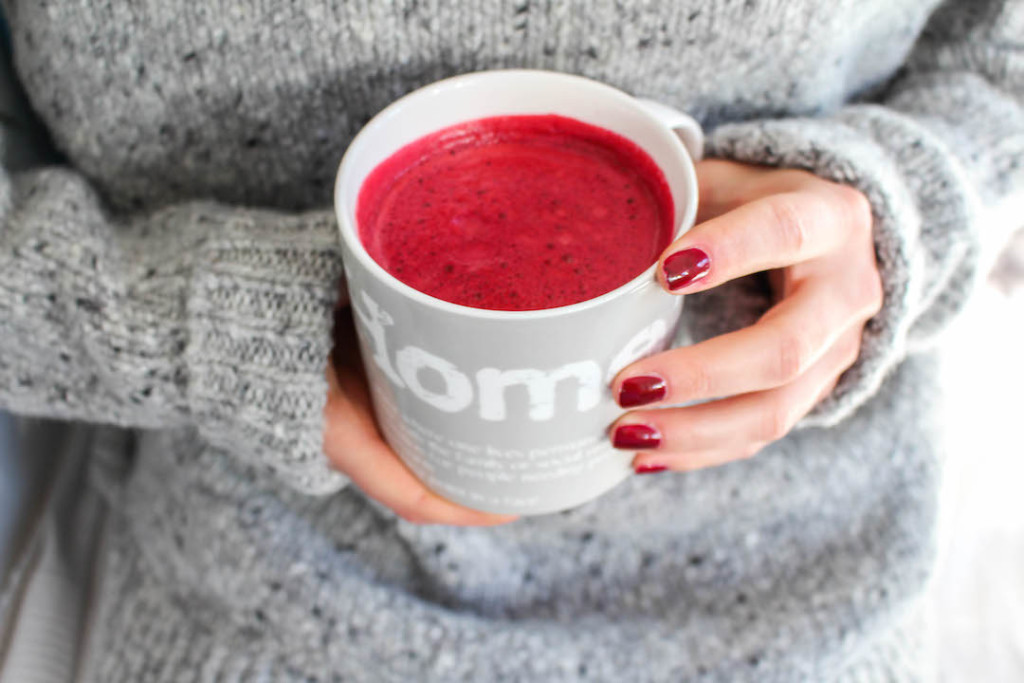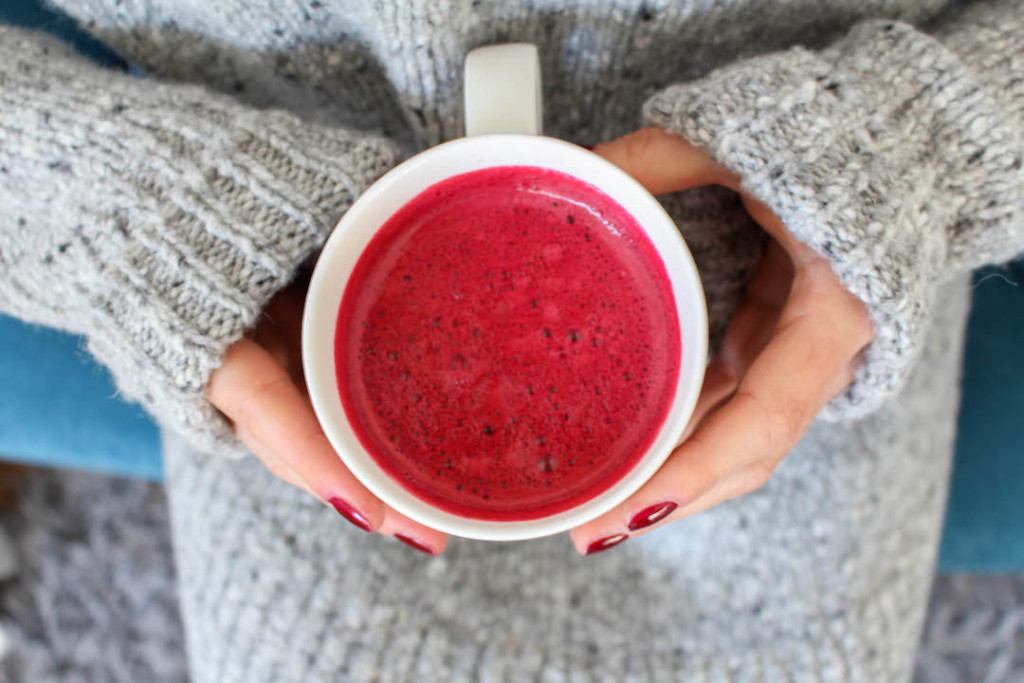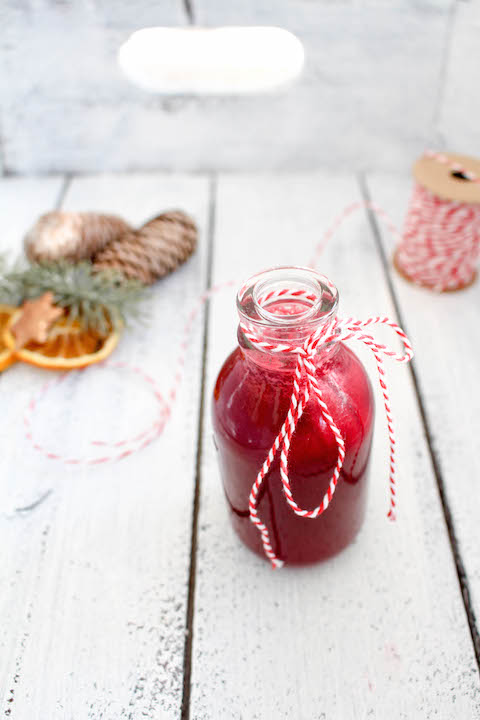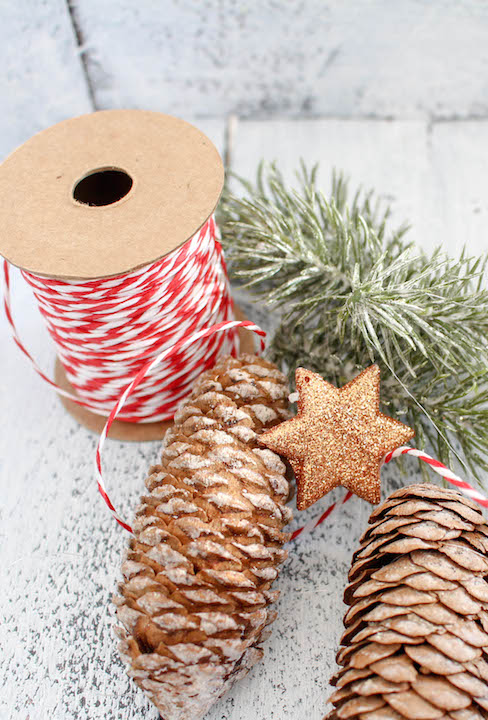 Don't be afraid of the beetroot juice in this Glögg, it actually goes really well with the other ingredients such as the sweetness of the apples or the sweet acid of the oranges. The whole drink is really sweet because of the apples, so don't worry about the earthy beetroot taste. It's absolutely delicious, and you are nourishing your body with some healthy vegetable juice, too. That's why you can enjoy this drink absolutely guilt-free. Just try surprising your friends and family with this drink this Christmas, and they will be surprised that even something as unhealthy as Glögg or Glühwein tastes delicious when healthyfied. We will definitely have Beetroot and Apple Glögg (Hot Wine or Punch) this year at Christmas Eve.
Beetroot and Apple Glögg (Hot Wine or Punch)
Ingredients
2 medium sized beetroots (250g)
4 apples (about 500g)
2½ oranges (organic please)
1 cinnamon stick
2 cm ginger
3 whole cloves
250ml water
½ bottle red wine (optional)
Instructions
Juice the beetroots, apples and ginger. Squeeze two oranges. Thinly slice half an orange. Place the fruit juices in a large saucepan together with the water. Bring to a boil, then add the cinnamon stick, gloves, orange slices and two let it simmer for about 5 minutes.
Let everything simmer on low heat for about 20 minutes.
If you're using red wine: Add half a bottle of red wine. Heat it, without bringing to a boil.
Beetroot and Apple Glögg (Hot Wine or Punch) Video:
Merry Christmas!
---
DID YOU MAKE THIS RECIPE OR HAVE ANY SUGGESTIONS, QUESTIONS OR COMMENTS?
Feel free to leave a comment below, and don't forget to tag your creations on social media using #heavenlynnhealthy.
I'd love for this blog to be a dialogue.
---