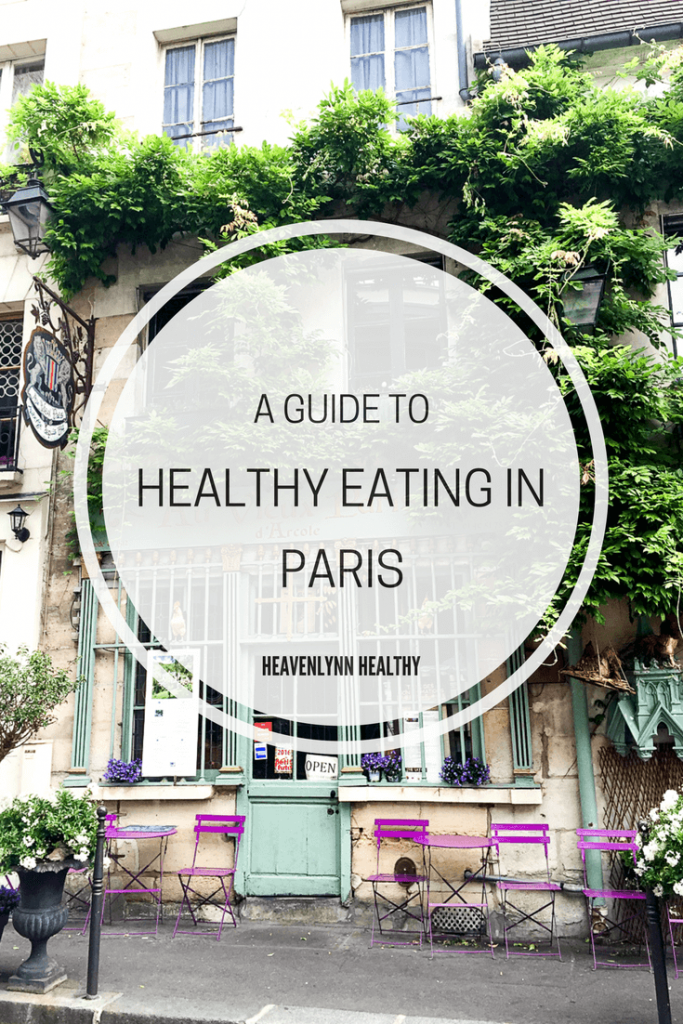 This post is long overdue, you guys. Seriously overdue, as we were in Paris last June. So I had to check if the places I was going to mention in this post actually still existed. They did, thankfully. I guess life just happened and food post were more appealing to you, so that's why it took me so long to write this travel post.
So, we were in Paris. And we loved it so much. I had been there before a couple of years ago, but only for a day due to a delayed flight, so this was truly my first real Paris experience. We were lucky to stay with two of my friends back from college, who are are French and have the cutest apartment in the 17th arrondissement. Unfortunately they had to go to a wedding the weekend we were there, but we managed to have dinner the day before they left and they kindly had us stay in their flat while they were gone for the weekend.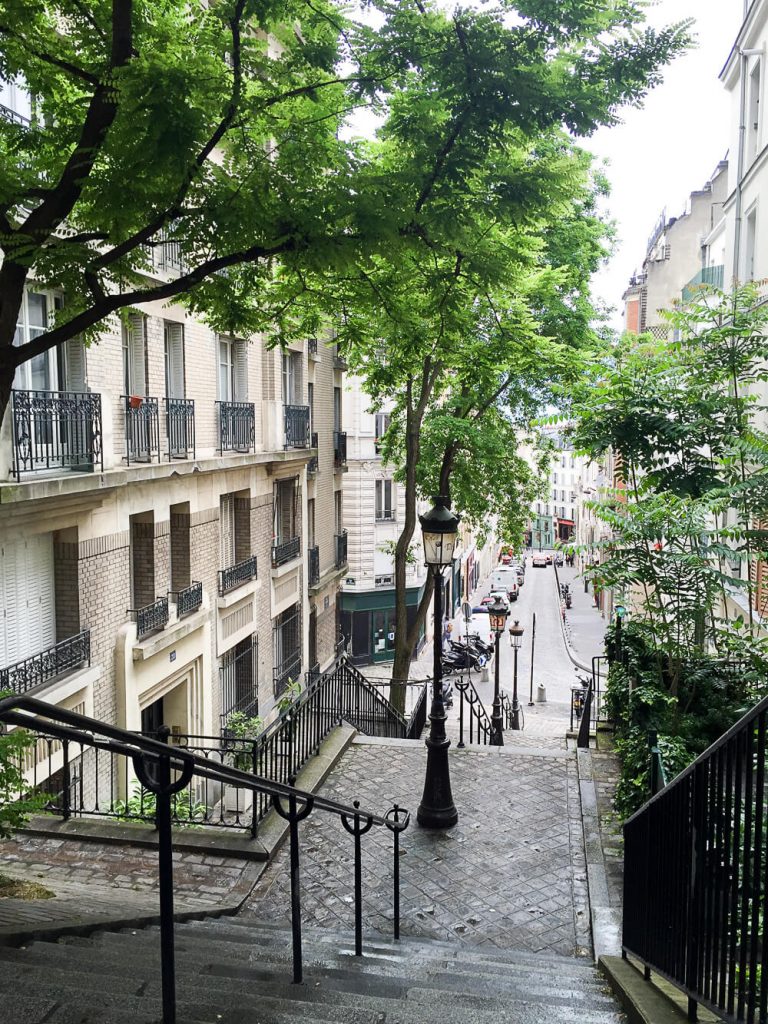 So we really had a true Paris experience and sort of felt like locals, if only for a few days. Not like we looked anything like those fashionable French people, but hey, we tried. Also, even if this post is called "healthy eating in Paris", don't think for a second that we only ate healthy while we were in the French capital. Oh no, there was lots of baguette, red wine, and cheese. But I was nevertheless amazed by the healthy food spots in this magical city. Here are my favorite places for healthy eating in Paris:
Wild & the Moon – raw café with extraordinary flair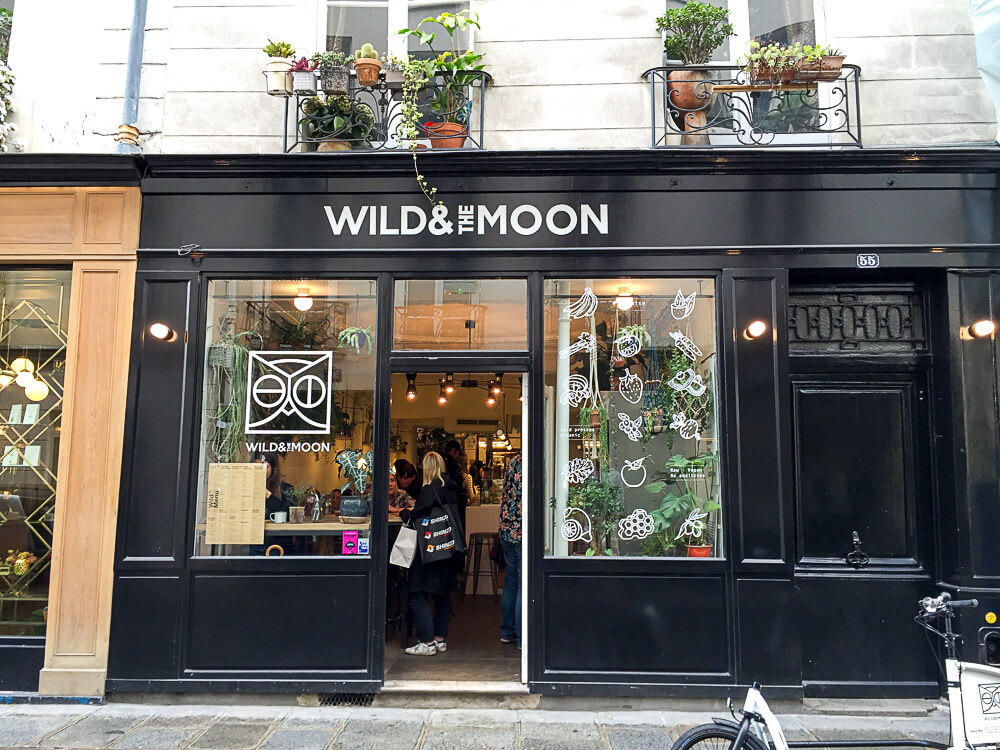 I think Wild & the Moon was my favorite spot in Paris. It is one of those super hipster cafés, but it is just absolutely beautiful inside and outside. Just take a look at the pictures, they say it all. I especially loved the industrial interior combined with all the green plants. The food is mostly raw, but you can get salads, juices, smoothies, raw desserts and special drinks such as turmeric lattes. Definitely worth a visit!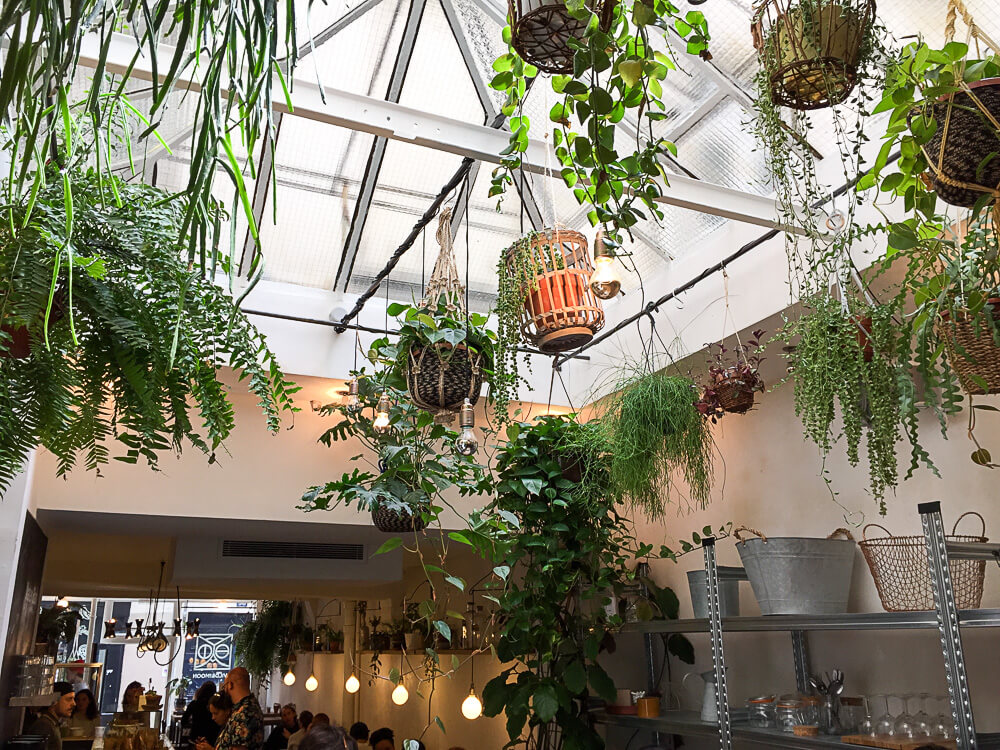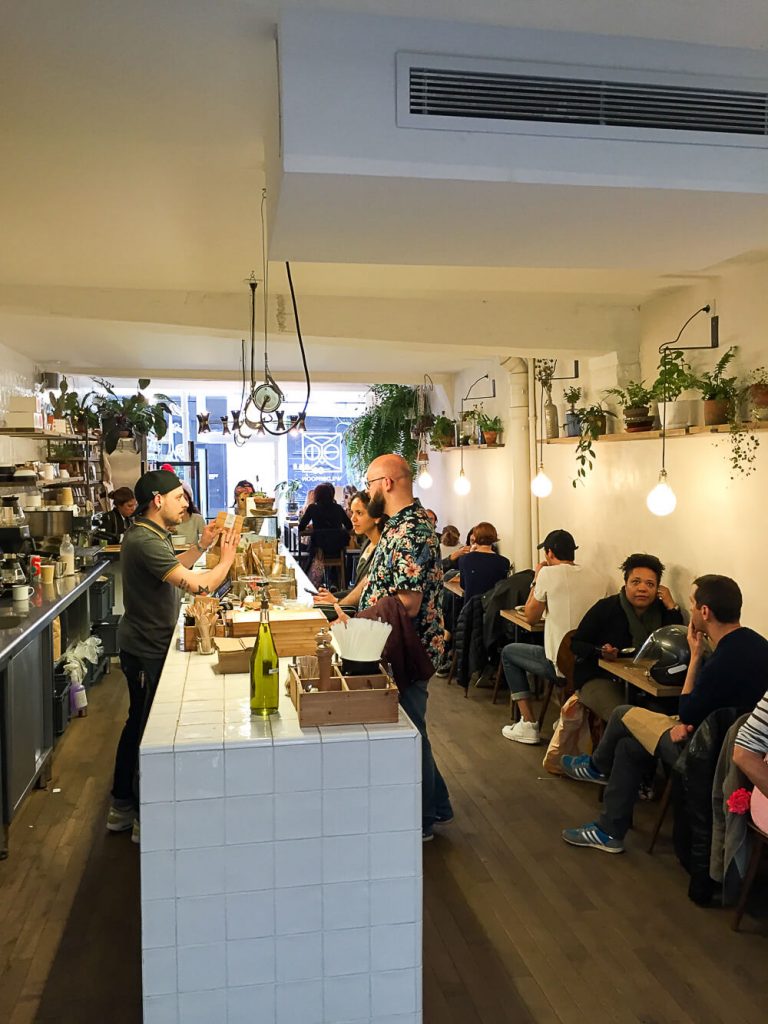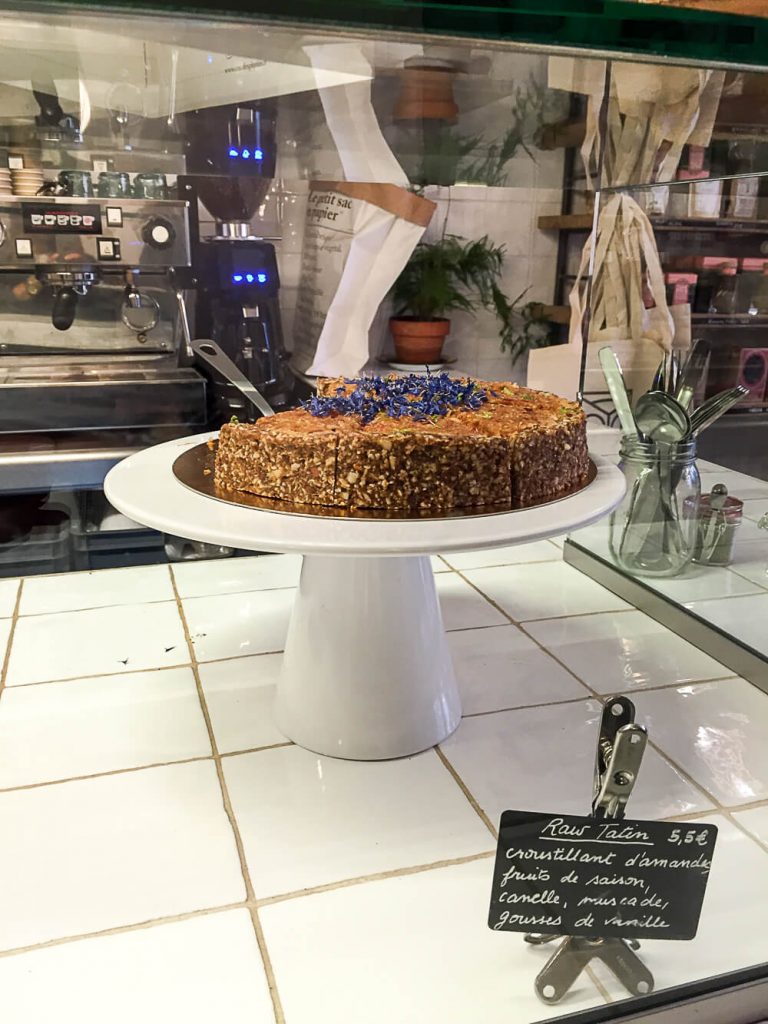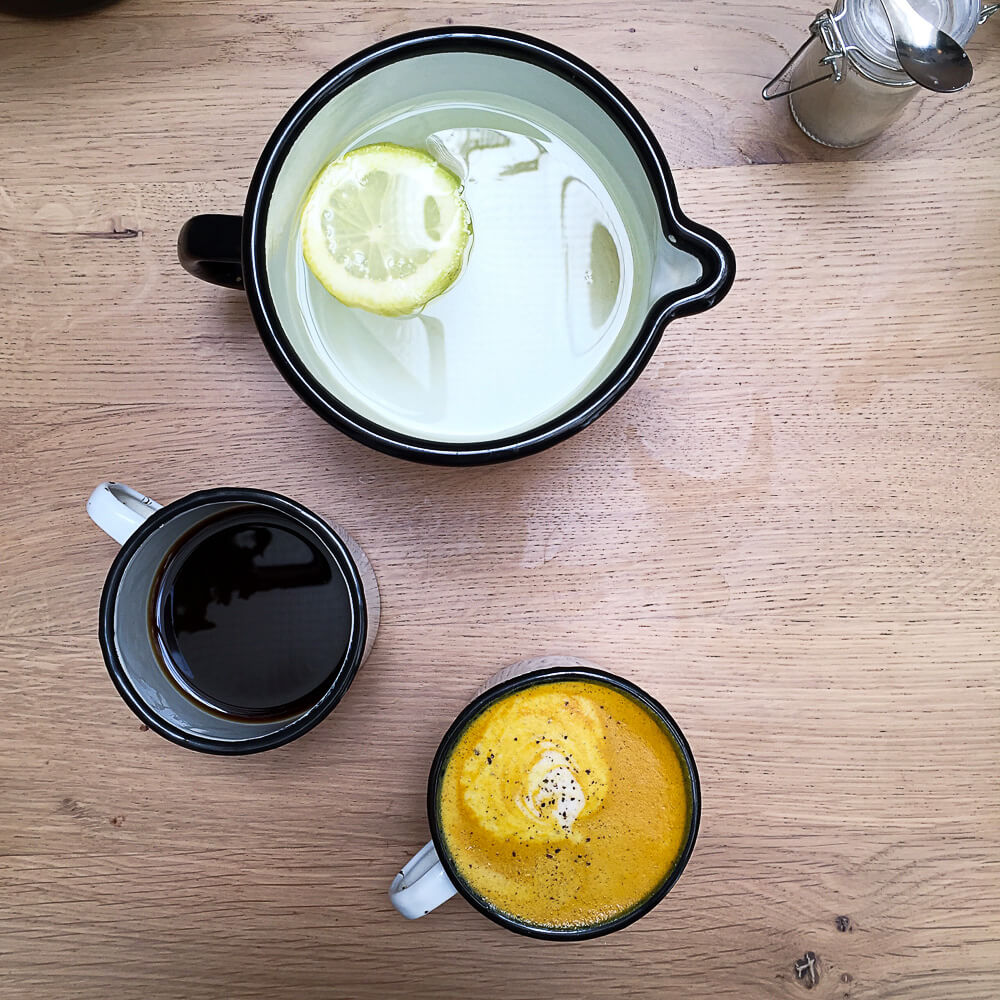 Season – your typical health spot with smoothies, sandwiches and salads

Season is a great place to grab a healthy and wholesome lunch in Paris. I also loved its location on a beautiful little "place". It's interior is a mix of marble, white tiles and rustic chairs – so it absolutely hit my taste. They also had extremely delicious salads and burritos (even gluten-free ones). I think this place falls in second.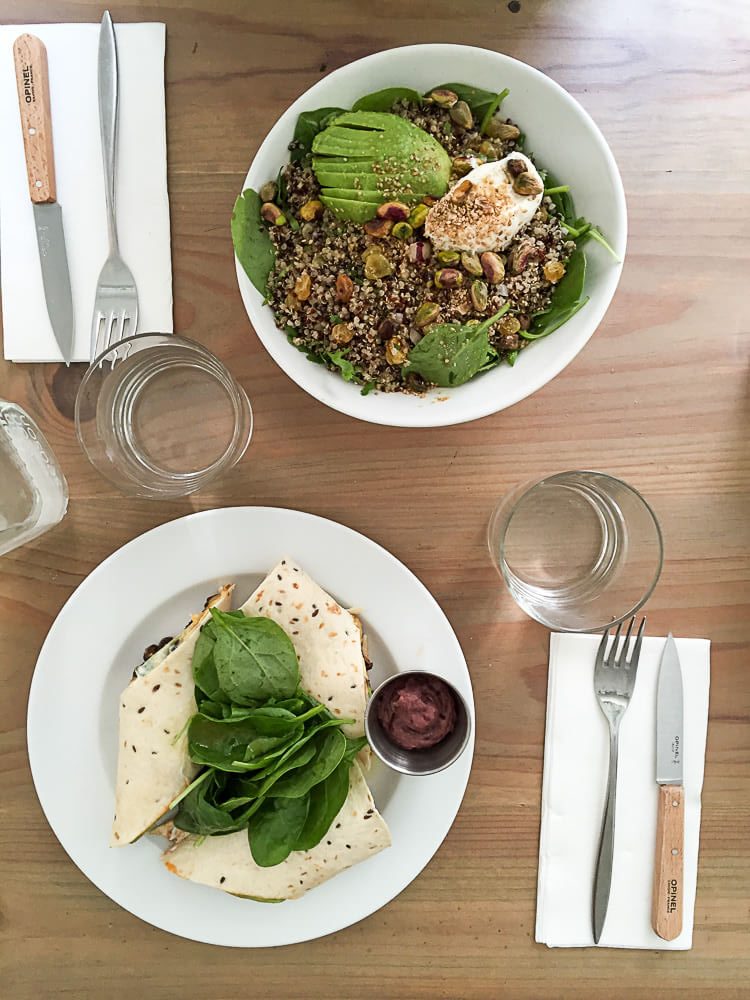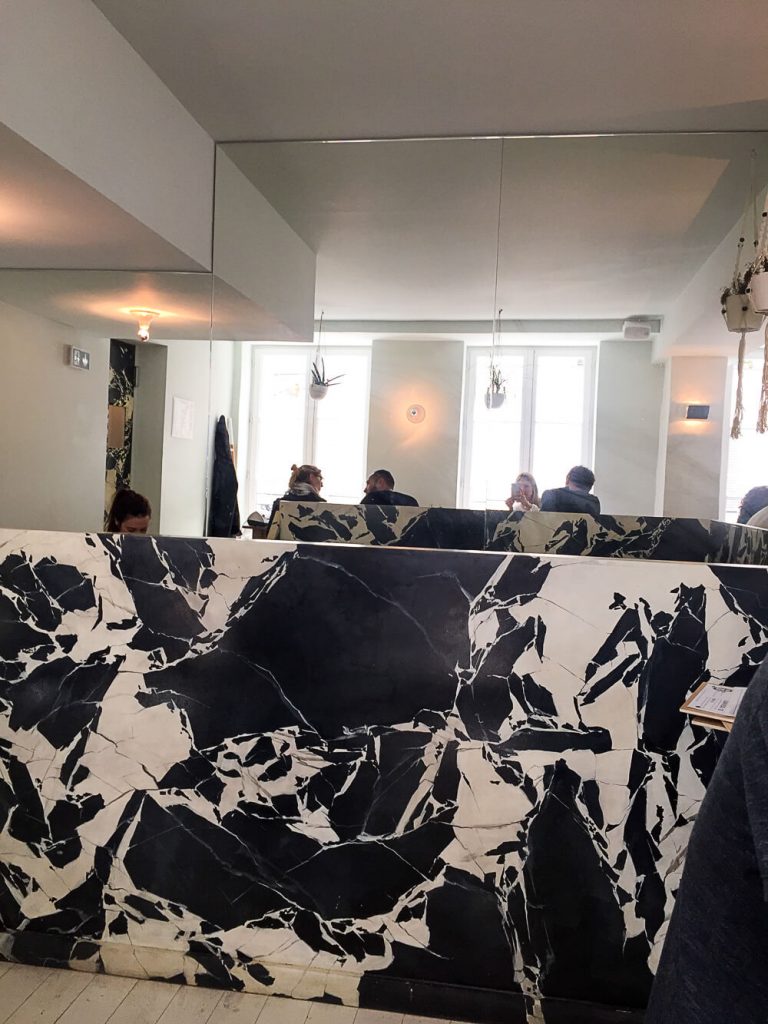 Café Pinson – cute organic café / juice bar / restaurant in the Marais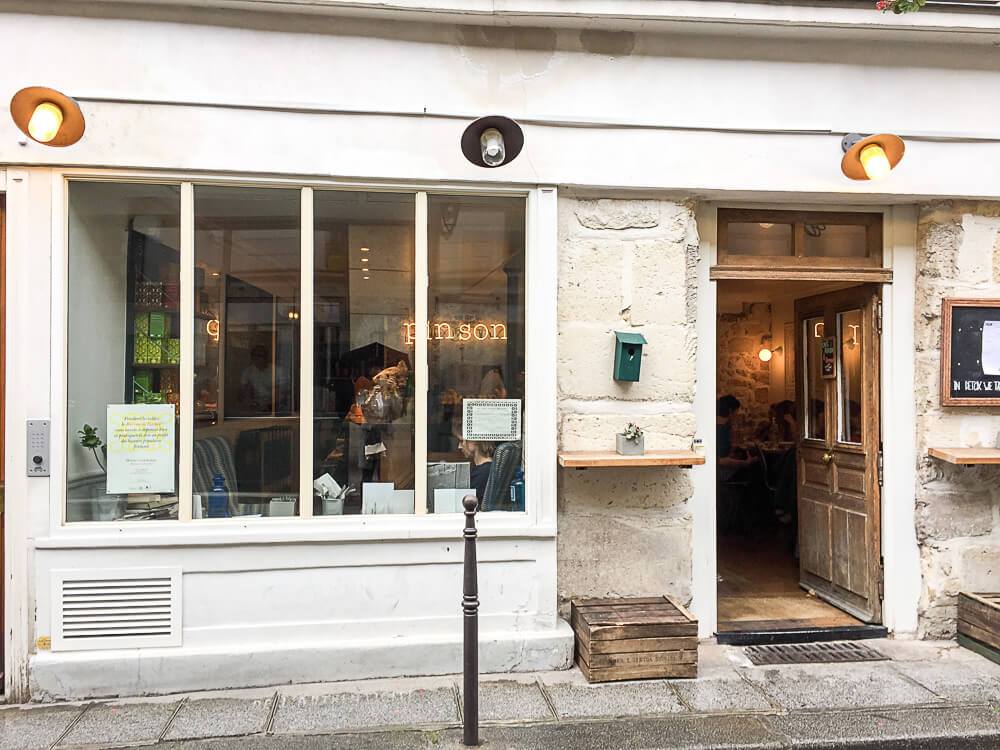 We stopped by Café Pinson right before we went to see a musical, so we only had a crumble and tried two different juices. I loved the interior in this cute café, with the stone walls and mix of various patterns and styles. Café Pinson serves breakfast, lunch and dinner, so you can literally stop by any time of the day.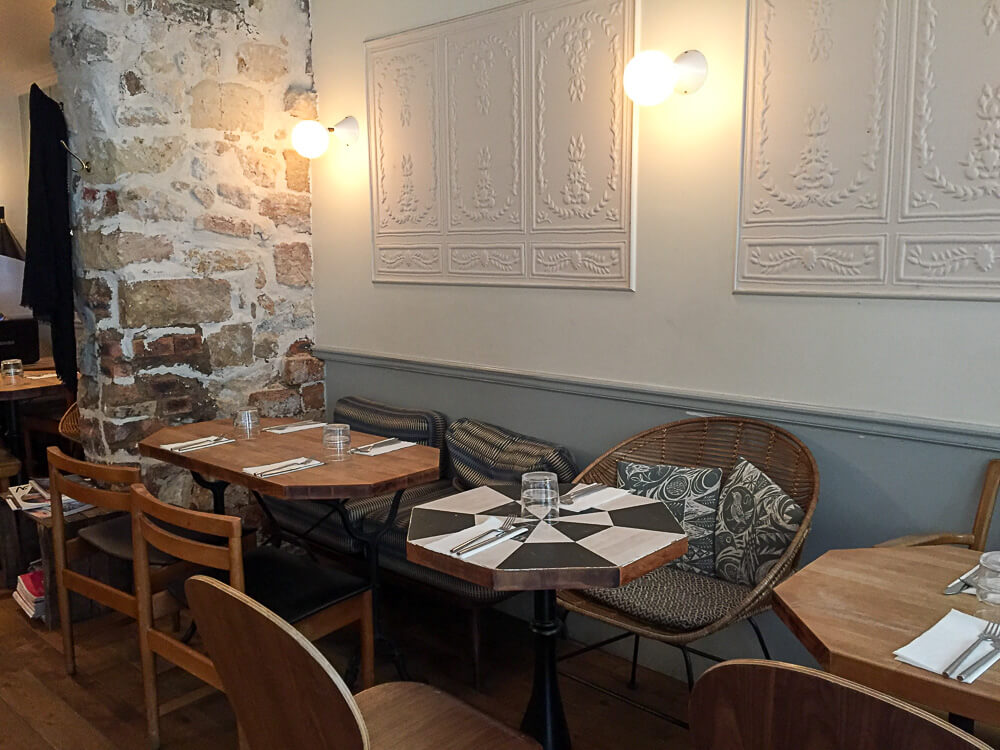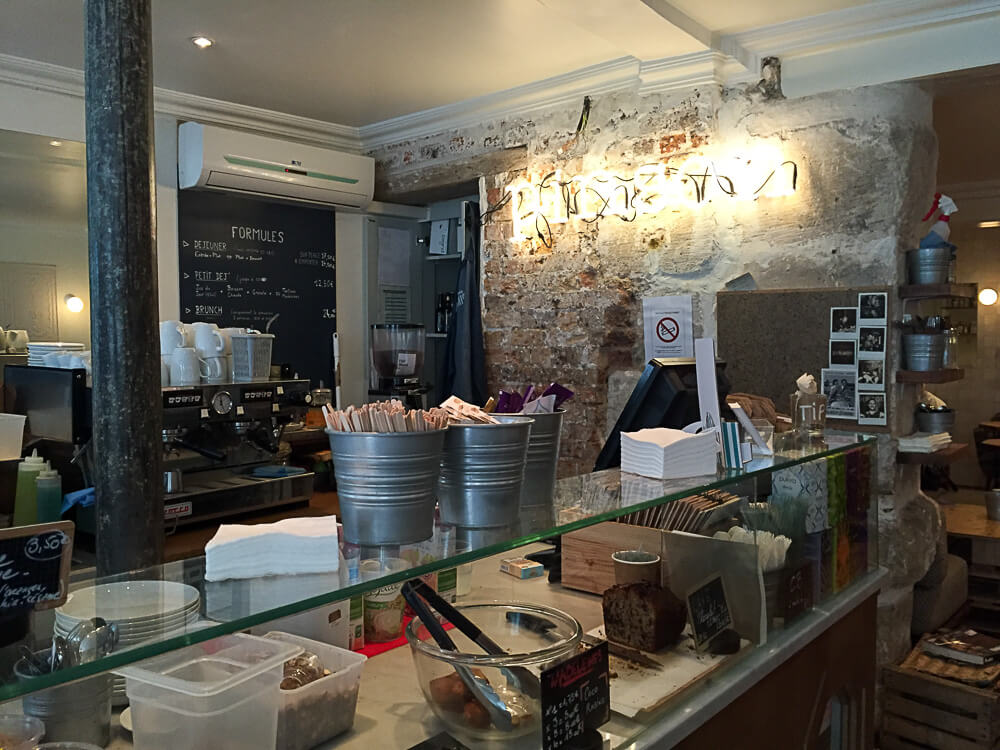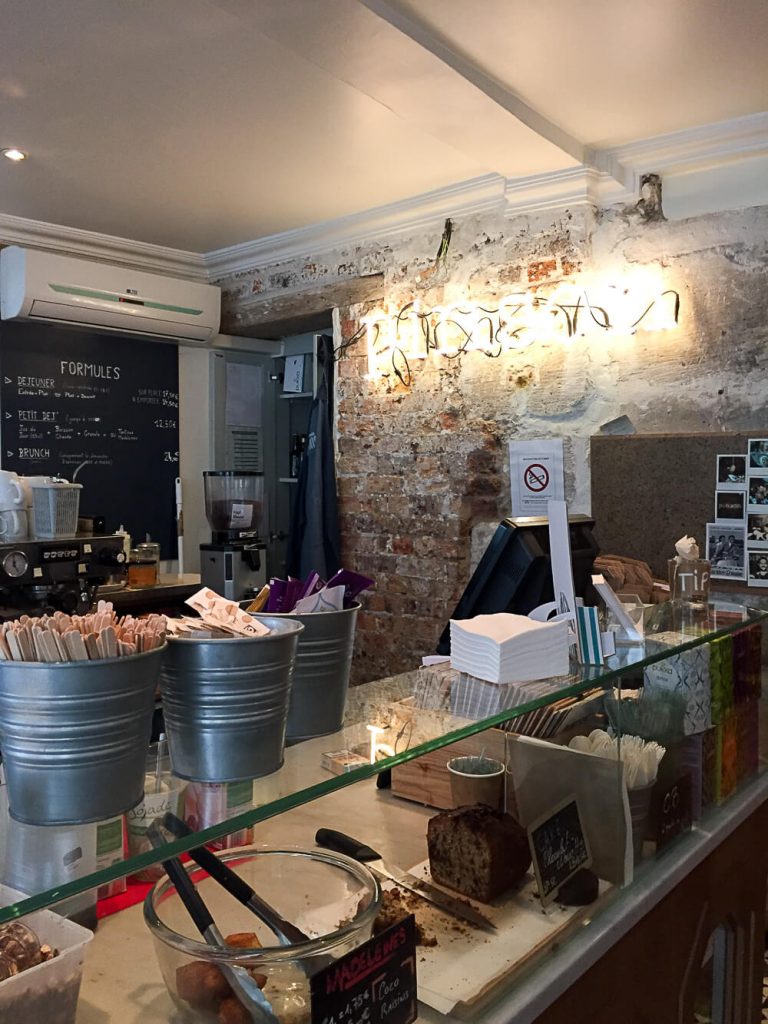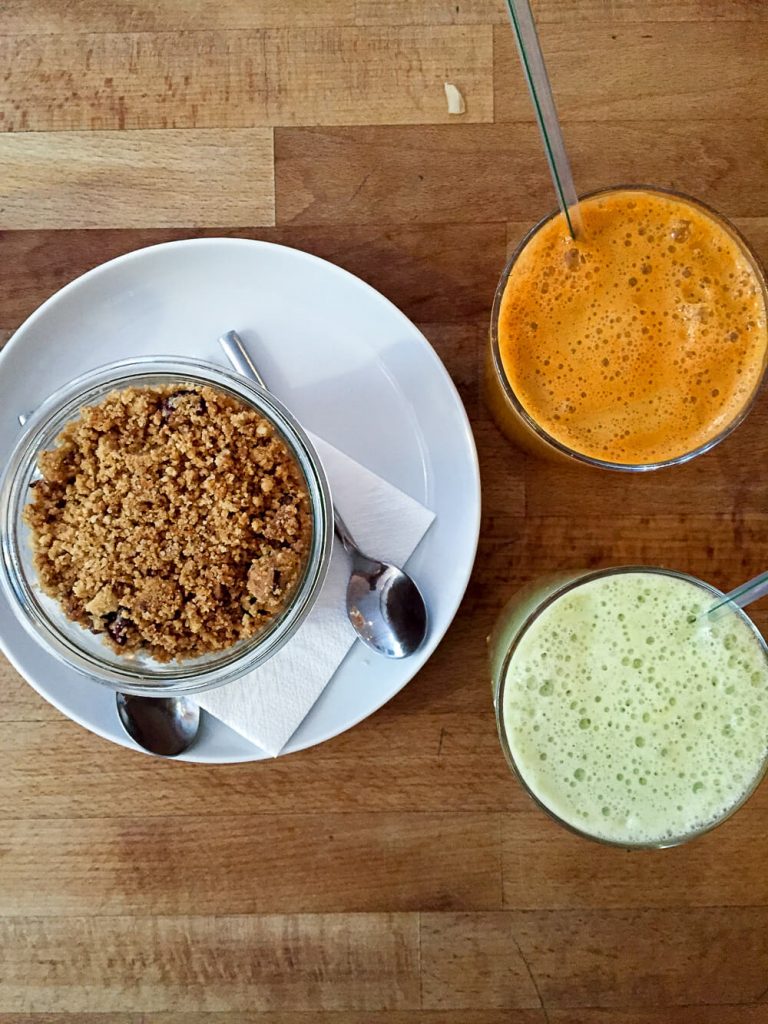 Juice Lab – small juice bar in the Marais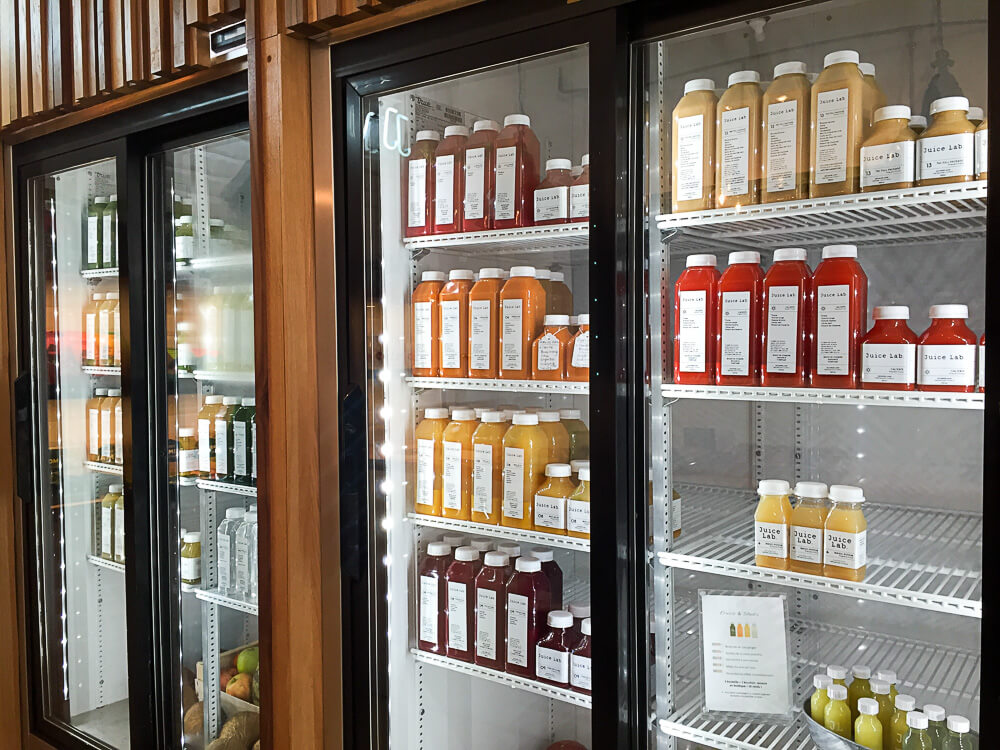 Juice Lab is not a place to hang out, but it is perfect for a quick vitamin stop before climbing the stairs to Sacre Coer. We tried two different juices (I had one with carrots, ginger, turmeric and apple cider – obviously) and Jannis went for some green juice mix. Very delicious! They also sell my favorite Ombar chocolate, so that was another reason why I loved Juice Lab.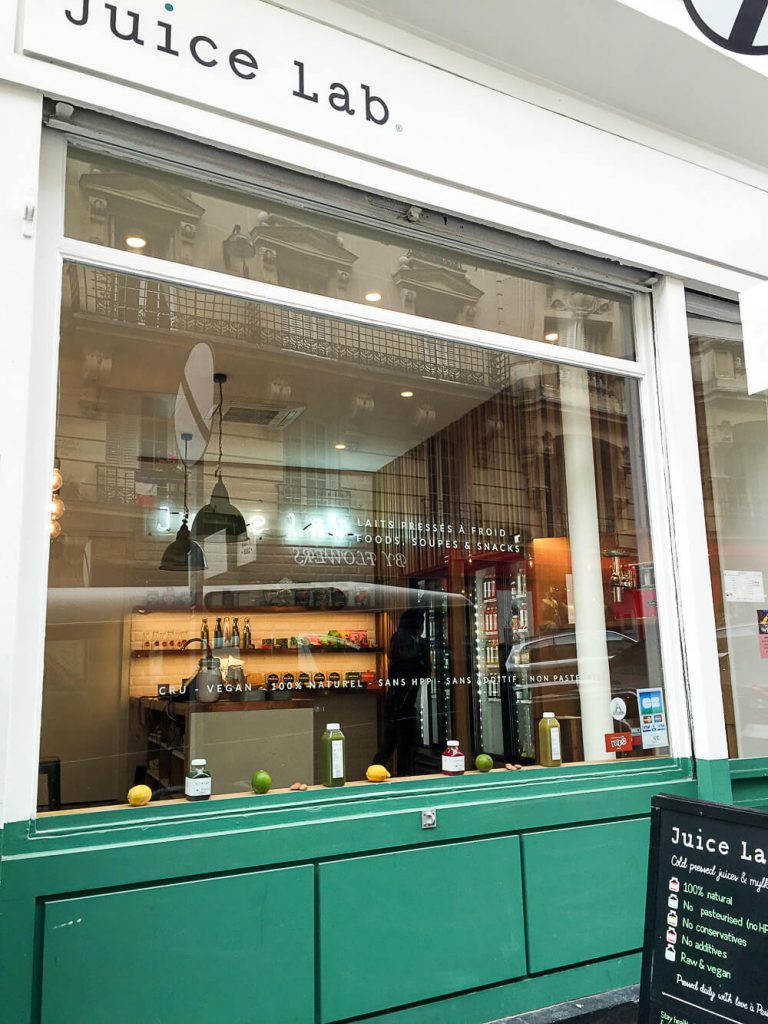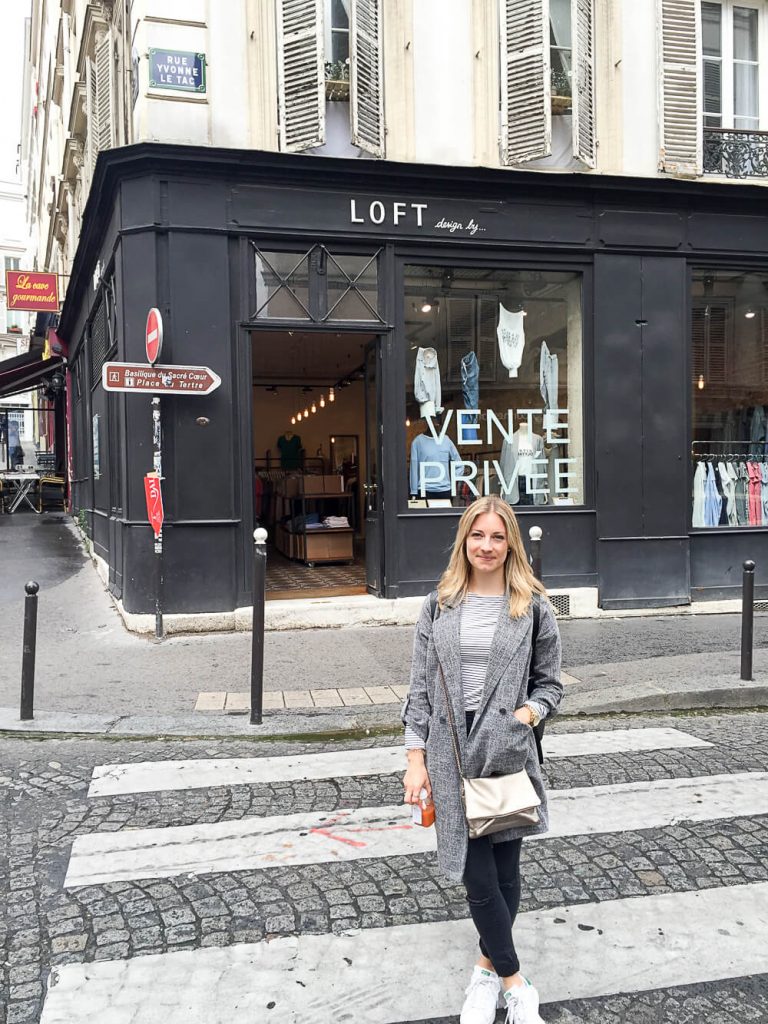 Le Stand and Corossol – Marché des Entfants Rouches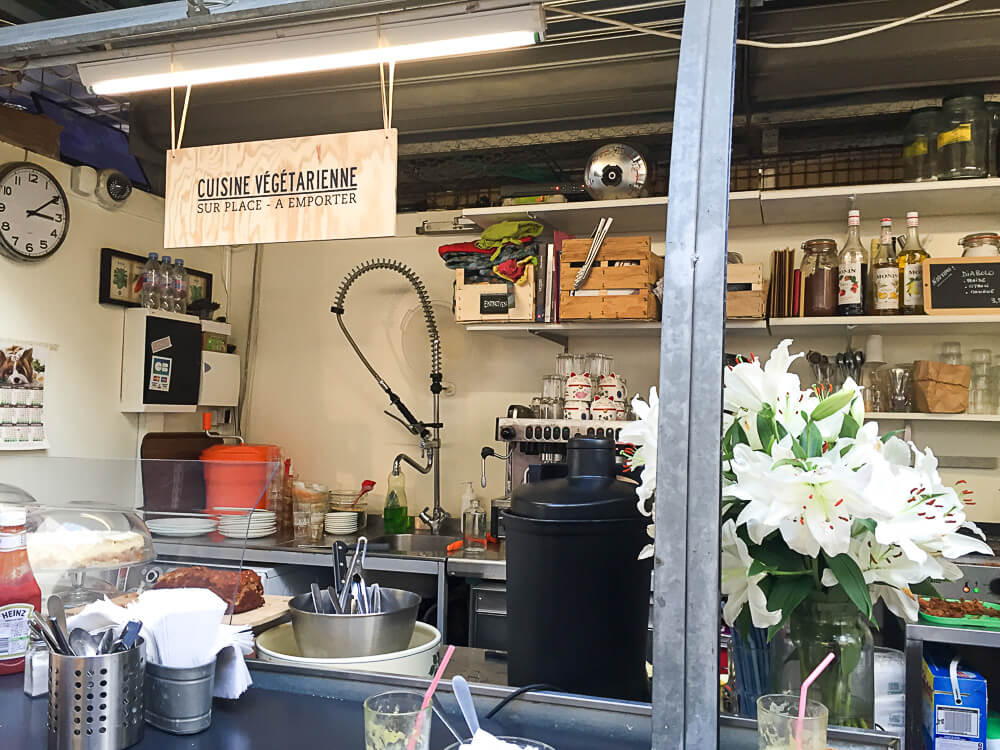 Le Marché des Entfants Rouches is a rather small market with various food stands from vegetarian, to oriental, Caribbean and typical French food and wine – you'll find something for every taste here. We just browsed through as we weren't hungry, but "Le Stand" with its vegetarian and vegan food looked amazing, and so did the colorful Corossol.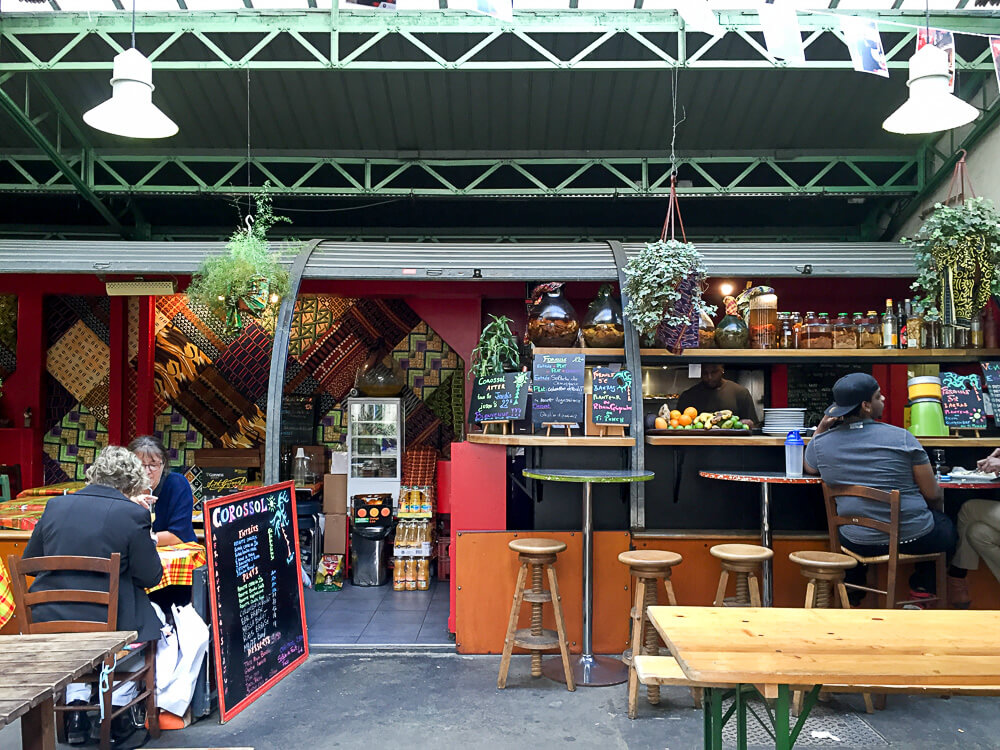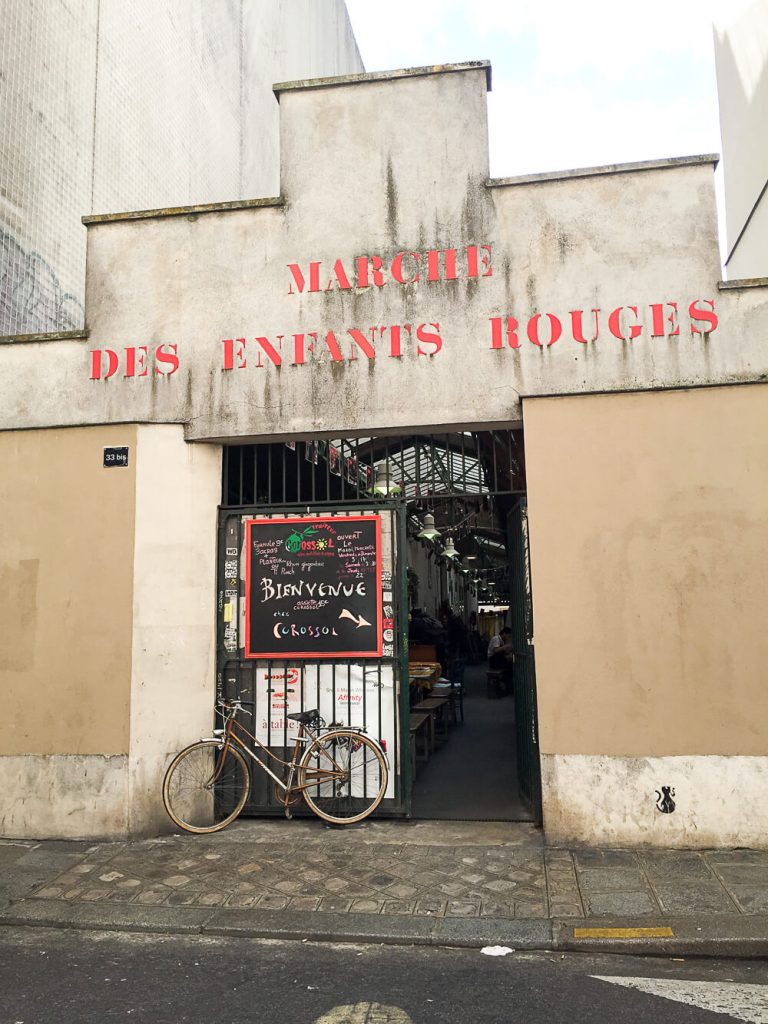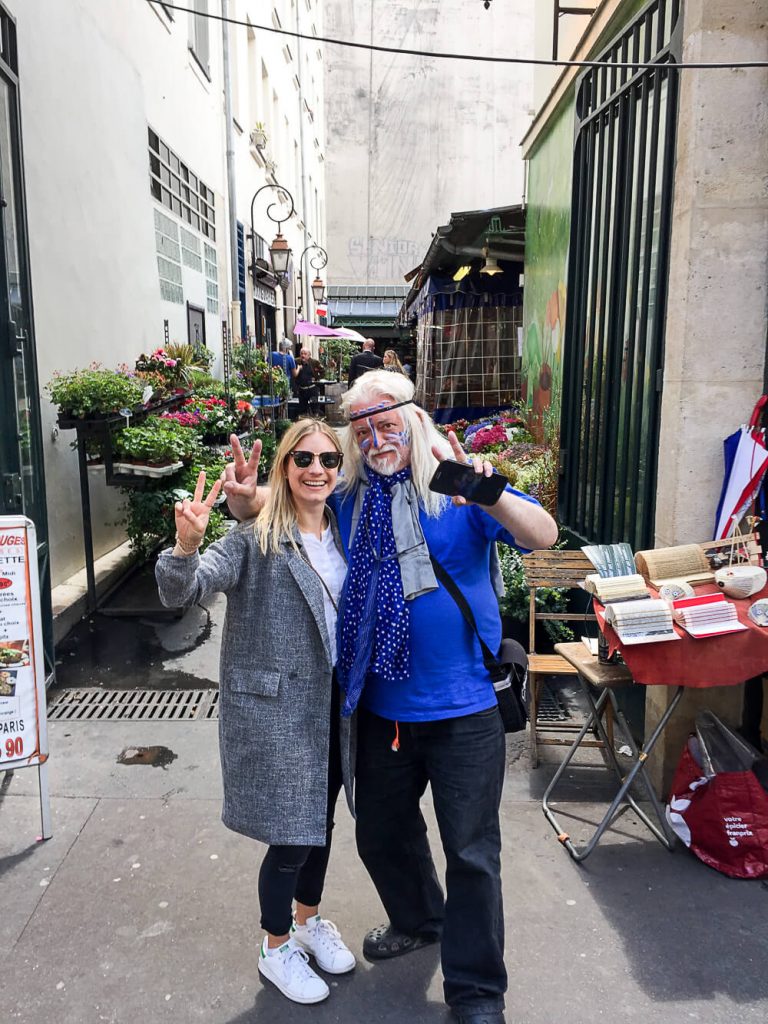 Do not be scared if you see the entrance of the market. I think it has three different ones, and the other ones look at lot more welcoming.
Places we want to visit on our next trip:
Uma Mi – Matcha Café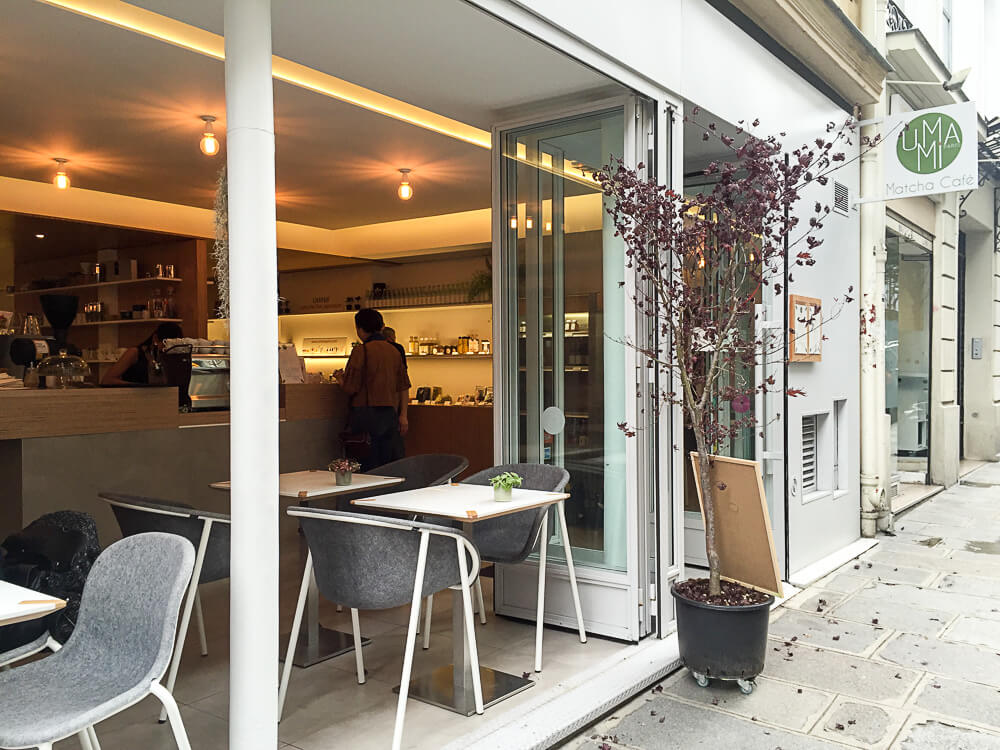 Health Inside – cute little restaurant in Le Marais.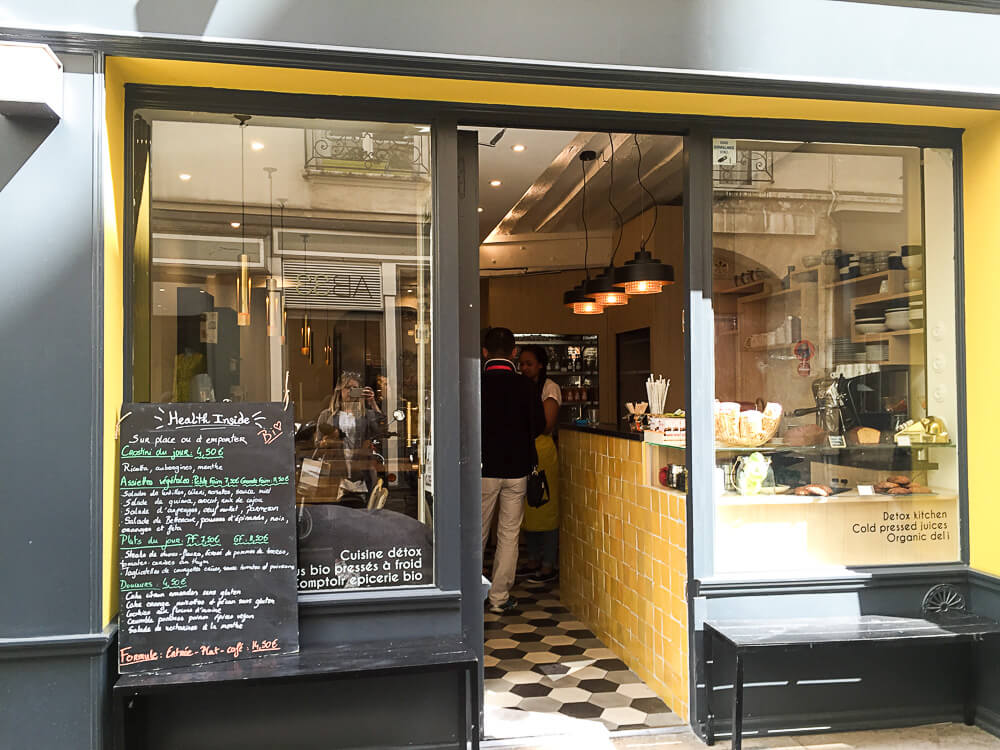 My Paris tip:
Stay away from the touristy falafel places in Le Marais – most of them are called something like Falafel King or Falafel Paradise. We made the mistake of going into one of those places (to our defense we have to say that it was raining cats and dogs, and we needed to find shelter quickly). It was our saddest food experience in Paris as it is stuffed with people, and your falafel are served on plastic plates. No, this wasn't for us.
Where to stay:
We stayed at a friend's place, so we did not have to worry about that. The apartment was in the 19th arrondissement, which felt like the best place to stay at. The Eiffel and Tower and the Arc de Triomphe were reachable in walking distance, and so were many restaurants, boutiques, parks and cafés. Otherwise I would suggest staying in Le Marais.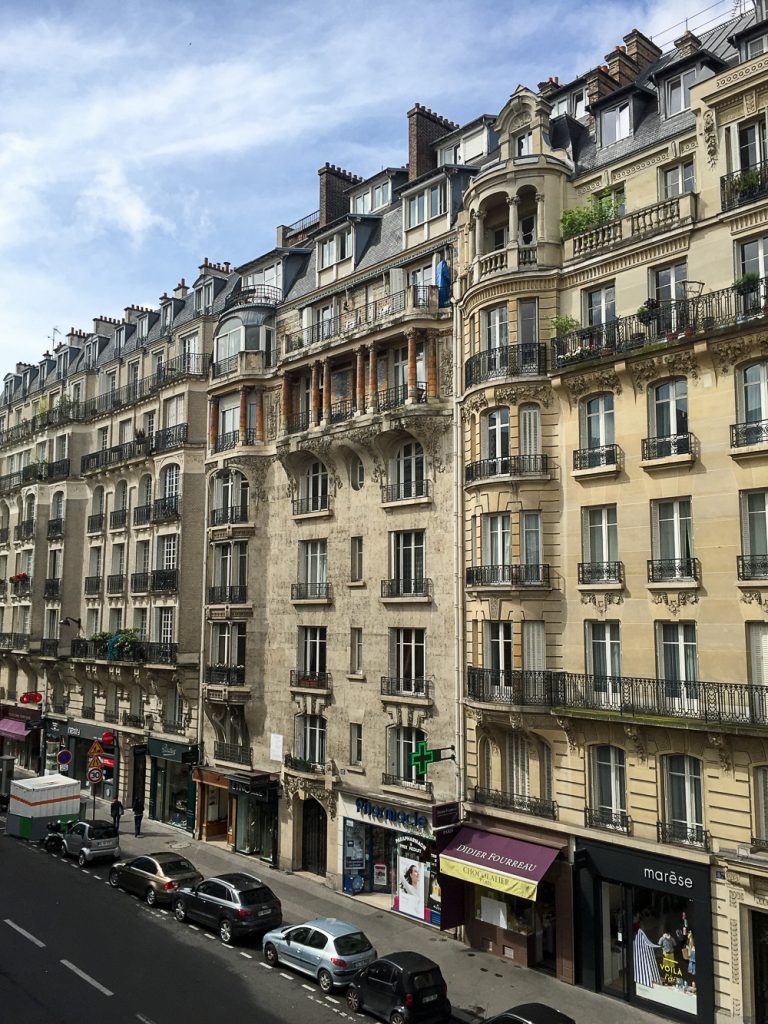 Running in Paris:
Wherever we go, the first morning we usually spend exploring the surroundings of our accommodation running. It's the best way to establish a basic feeling of your surroundings and get to know the city a little better. We lived close to the "Parc Monceau", a small park near Arc de Triomphe. Every morning, this park was a lovely place to start the day in, surrounded by other joggers, fitness groups and personal trainers. The park is rather small so the first morning, we ran to the Eiffel Tour, to check that off our list. It was a proper way to start the day in Paris, that's for sure.
Now you: do you have any other tips for delicious and healthy restaurants, cafés, or health spots in Paris? I'd love to hear about it in the comments below.