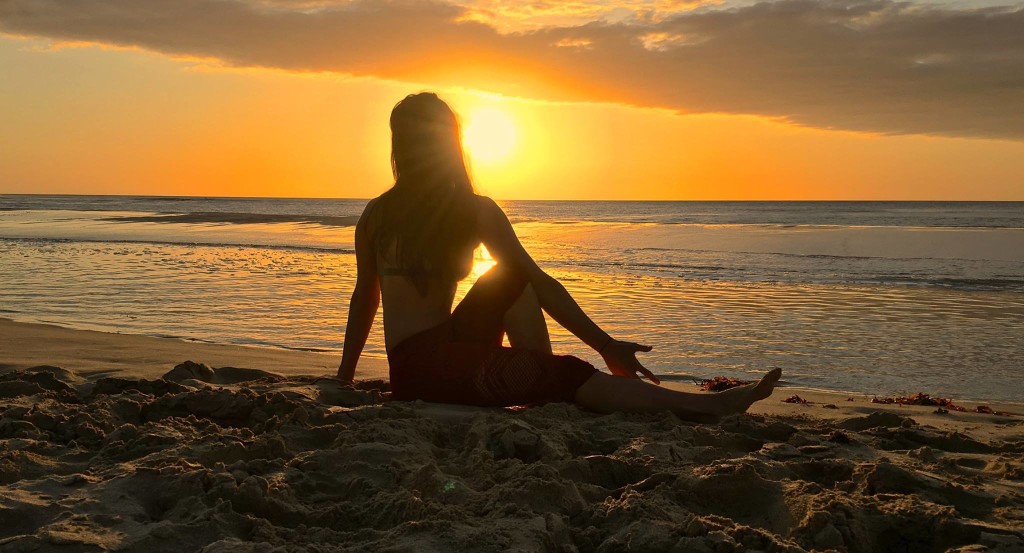 I know that this blog is mainly about food, but I strongly believe that a healthy lifestyle also means being active most days of the week. I have always been an active person, I did track and field most of my adolescence, and these days I try to go for a run at least every other day. I love high intensity sports like HIIT or tabata, but I have come to appreciate yoga, too. It took me a while to get used to the idea that workouts can be calming and relaxing instead of exhausting and sweaty, but now I would not want to miss my yoga workouts. Luckily I have a friend on the other side of the world, who is a talented Yoga teacher in Australia. For my first blog birthday, she brought us a relaxing Yoga frequence that everyone can do at home. 
Now on to Yara…
Yara lives in Dunsborough, Australia, where she works as a Yoga and SUP-Yoga teacher. If you live in the area and have a passion for movement and yoga, be sure to stop by UP SUP DOWN.
The World Exists To Set Us Free
Practicing Yoga is a process for being present in the moment with a lasting sense of freedom and wholeness that allows us to feel fully alive and energized.
Yoga has taught me to listen to my body and to connect the postures to the breath. The appearance of our breath is a mirror of what is going on in our body, with yoga and meditation we can learn to bring awareness to it even in stressful situations. Yoga can be beneficial to everybody as it is a practice of progress, not of attainment.
Soothing Starter
Before jumping into your favourite pose, make sure to warm up your entire body to prevent injury.
1. Come into table top, hands below shoulder blades and knees below hipbones.
2. Inhale, extend right arm and left leg away from the body.
Reach hand and foot away from the body
3. Exhale, draw elbow and knees toward each other, no need for them to touch.
Repeat 5 times.
4. Inhale, extend left arm and right leg away from the body.
Lengthen through fingertips and toes, keep hips square.
5. Exhale, draw elbow and knees toward each other, no need for them to touch
Repeat 5 times.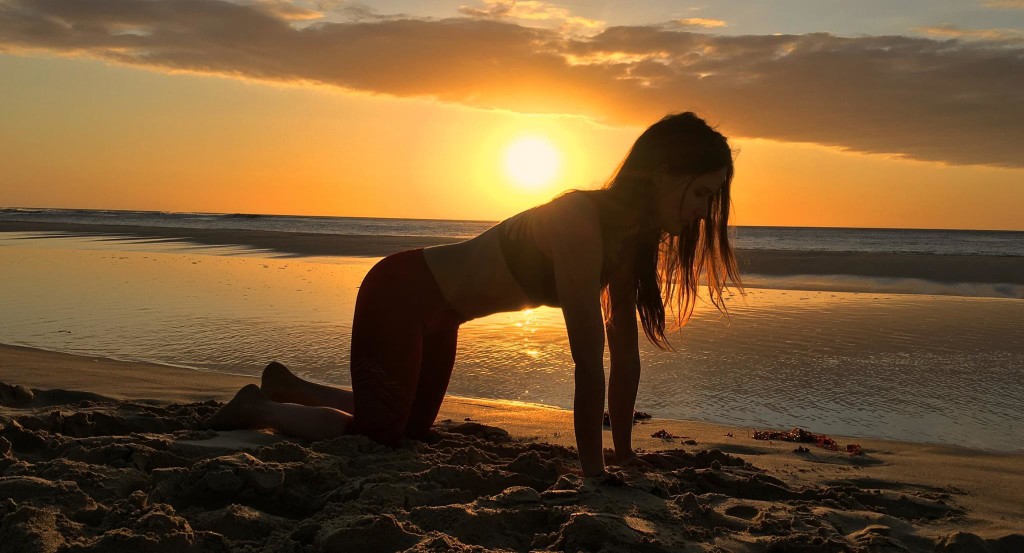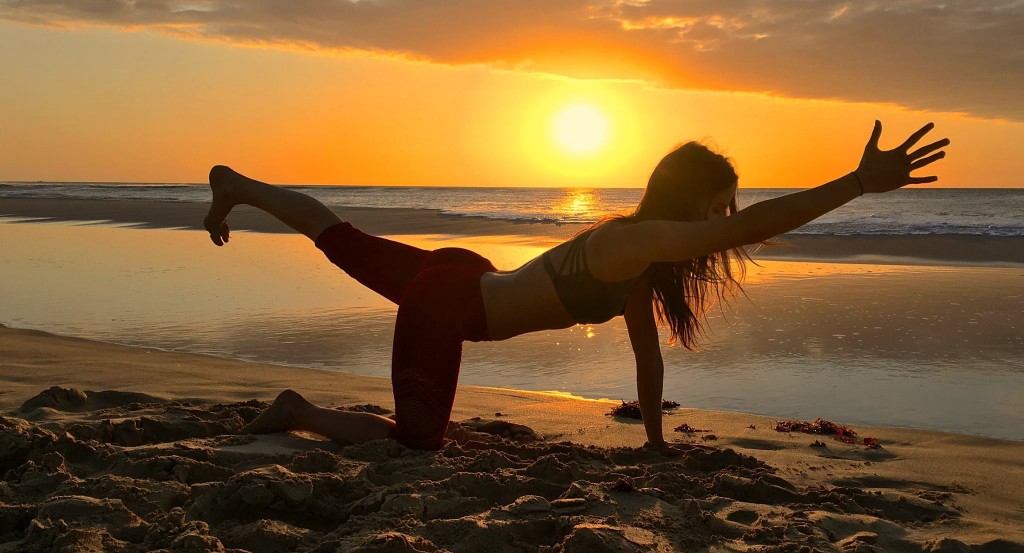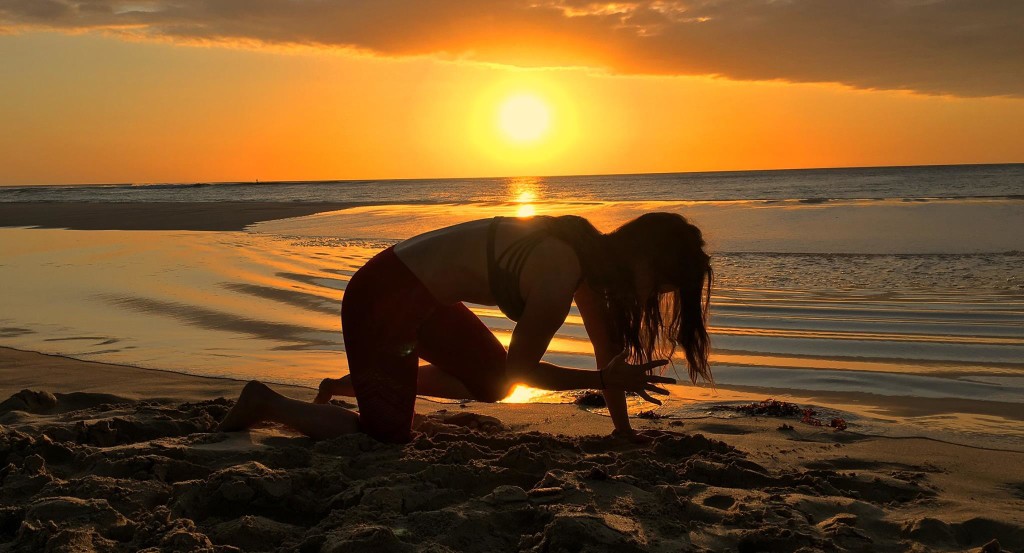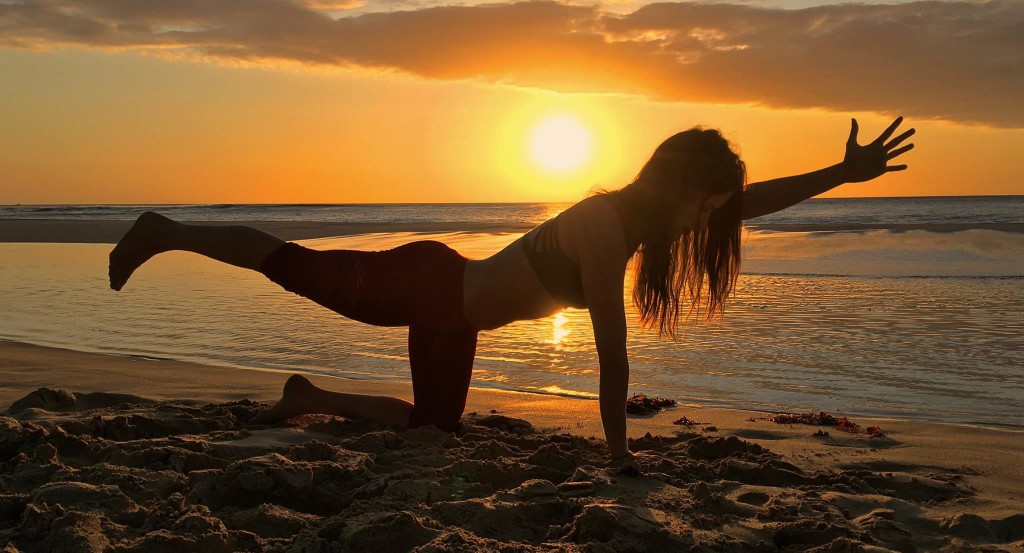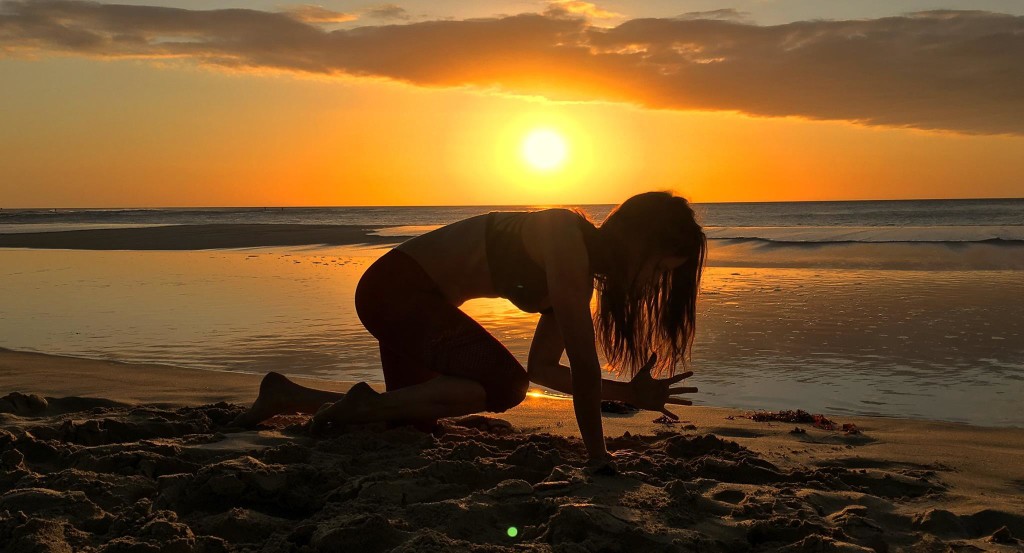 If you're already an advanced Yogi, then here are some more yoga poses for you: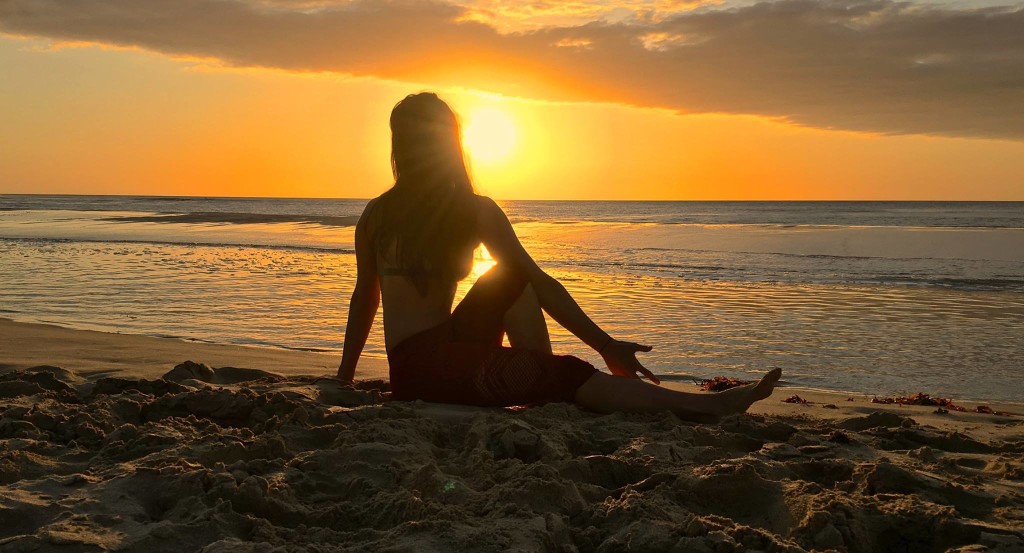 Marichi's Pose – Marichyasana III
Besides stimulating the digestive system this seated twist variation massages the abdominal organs, including the liver and kidneys. While relieving mild backaches and hip pain it strengthens and stretches the spine.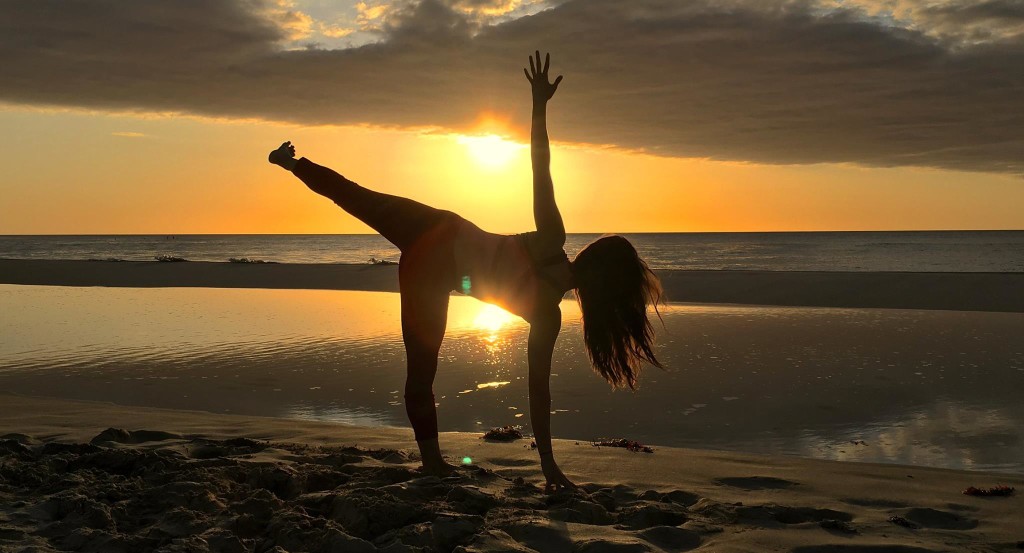 Half Moon Pose – Ardha Chandrasana
This standing asana challenges ones balance but with some input it will stabilize your physical and mental focus. Learning to stay in this position for 30 seconds up to 1 minute can improve your coordination and sense of balance.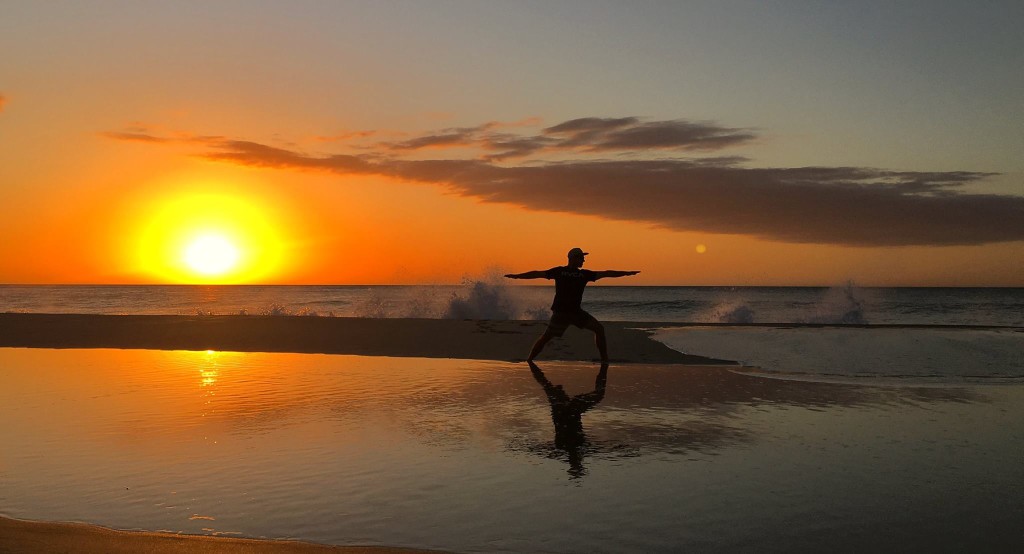 Warrior II Pose Virabhadrasana II
Practicing Virabhadrasana II will also train the warrior within and will support us in dealing with more difficult times. It will create a foundation that can help us maintain balance when life seems out of control.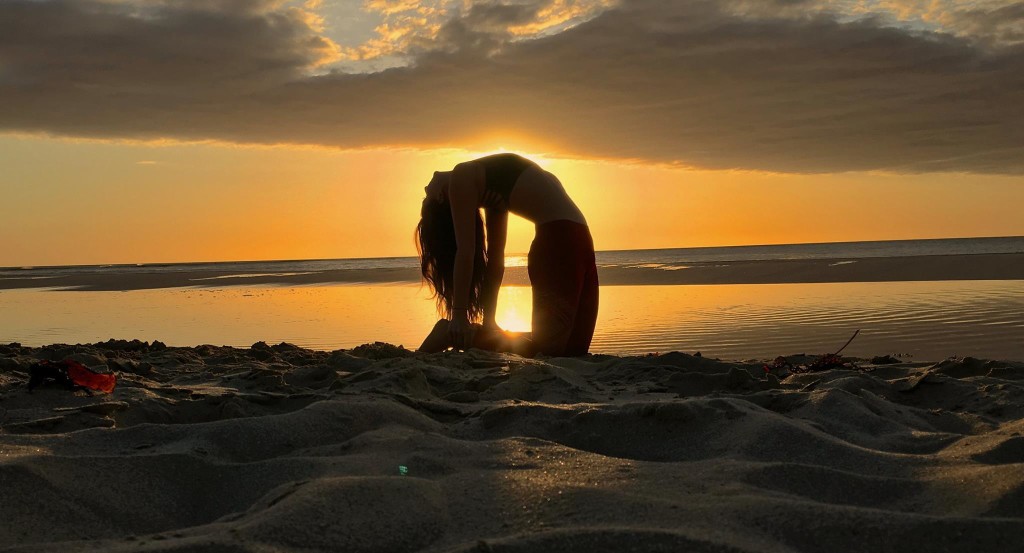 Camel Pose or Ustrasana
Ustrasana is a strong pose that opens our heart chakra and makes us more open to giving and receiving love. It is also an important preparation for further more advanced backbends.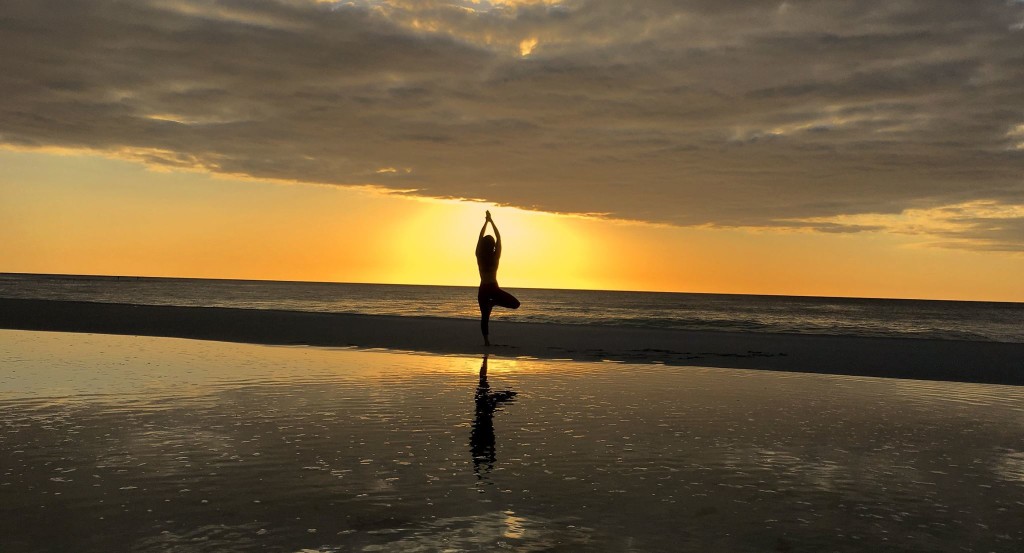 Tree Pose or Vriksasana
Balancing poses demonstrate our state of mind. Practicing to keep a steady balance increases our ability to focus and think clearly.
Thank you, Yara, for this wonderful article and those beautiful photos!
Since I do not live in a big city, my access to good Yoga classes is limited. However, I found this extremely amazing online platform called Do Yoga With Me. The platform offers hundreds of free Yoga videos for beginners, intermediate and advanced Yogis. Fiji Mc Alpine is my favorite Yoga teacher in case you want to give it a try. She just released a 14 Day Yoga Challenge, which I can highly recommend.