*Ad. This post is sponsored by Nergi Mini Kiwi.
Today is all about movement. I know I talk a lot about nutrition, recipes and healthy eating, but there is so much more to a healthy lifestyle than just food. Movement and exercise is equally important. There are various reasons why we should move our body daily. One is that exercise sort of shakes up the whole body, a process which enables our blood to flood to every single corner in the body. And even the parts of our body that aren't connected to blood circulation, such as our vertebrae, need movement to function properly. The extra cellular fluid between our vertebrae need movement to spread to nutrients equally. That's why a lack of exercise often shows itself in back pain.
Of course there are plenty of other reasons to exercise more. Sports and movement in general makes us happy because it releases endorphins. It also has a meditative function, helps us be more relaxed, more focused and calm. For me, exercising daily o rat least every other day is simply a no brainer. It has been ever since I was a little child.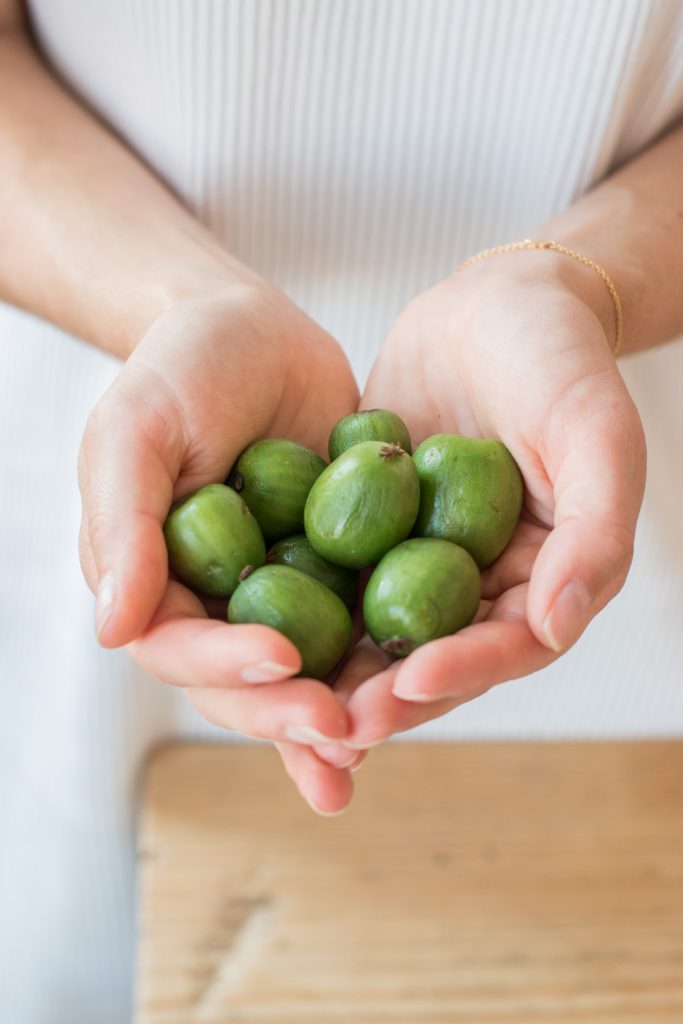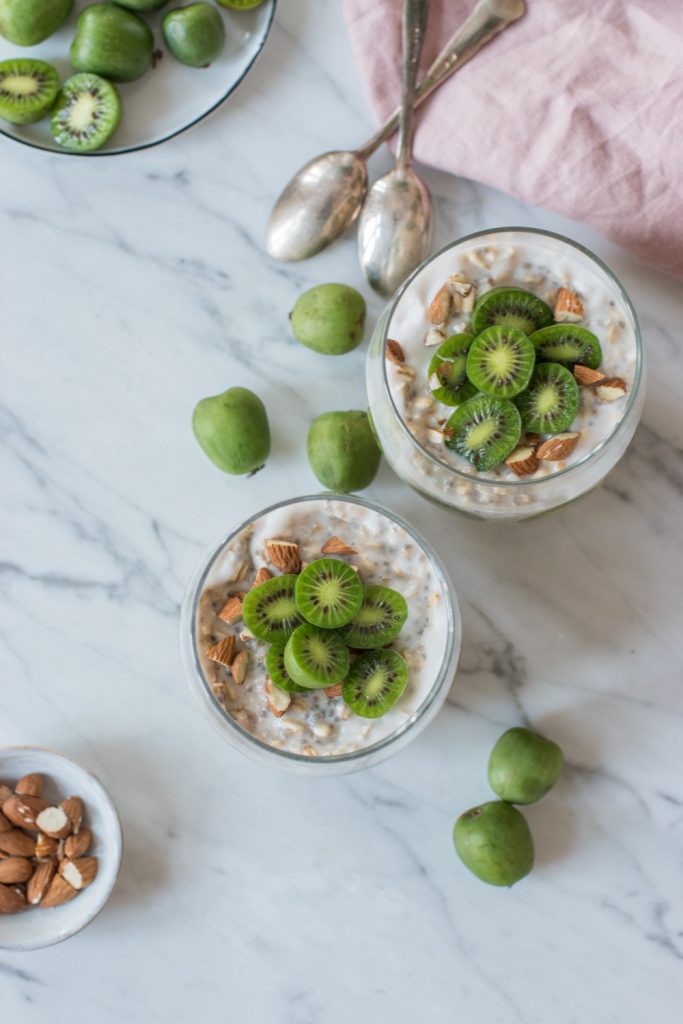 If you've been reading this blog often, then you might know I am a huge morning person when it comes to working out. It's actually pretty bizarre, but I cannot – for the life of me – get my butt up after about 11 am. But I have lots of friends who are absolutely the other way around. If you tell them to get up at 6 am for a morning run, they would laugh in your face.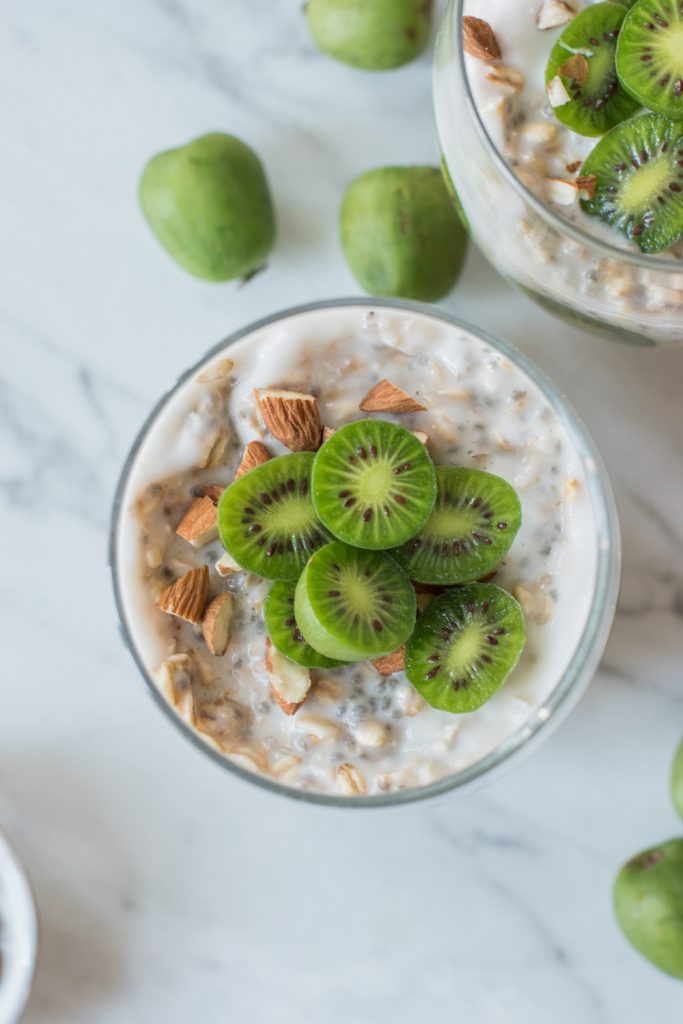 No matter if you're a morning or an evening workout person, I've got just the right kind of recipe for you. An easy coconut chia pudding with Nergi kiwi. Yup. Those cuuuute little mini kiwi. I've always been a big fan of kiwis, but these new mini kiwis are definitely something else. To be fair, give me anything in mini and I will love it forever. But if I look at them from a nutrition perspective, the Nergi kiwi perfectly complements the chia pudding with its high Vitamin C content.
Lately, I've totally fallen for the Nergi Mini Kiwis. Call me crazy, but I love everything in miniature. Mini muffins, mini cakes, mini kitchen utilities … no matter what it is, if it's mini, then I have to have it. The great thing about the Nergi Kiwis is that you can eat the skin so it's basically like eating berries. Or use them to top your overnight oats like you would with berries in the summer, without having to peel the kiwis first.
By the way, these Overnight Oats also impress any guest of yours. The mini kiwis stick to the glass perfeclty so that you can fill the glass with overnight oats and create a wow effect sans effort. So if you want to impress a brunch guest or perhaps your kids, make them these overnight oats with mini kiwis.
Have fun!
xx
Lynn

Post-Workout Mini-Kiwi Overnight Oats
Ingredients
100 g (gluten-free) oats
375 ml (gluten-free) oat milk
2 tablespoons of coconut yoghurt or yoghurt of your choice
2 tablespoons of chia or ground flaxseed
½ teaspoon cinnamon
1 splash of fresh lemon juice
some fresh vanilla (I use vanilla powder)
30 g of chopped almonds
Instructions
Put all ingredients in a glass except for the kiwi and chopped almonds, mix and put in the fridge covered over night. Stir the next morning
For visually stunning glasses, cut the Nergi kiwi into slices and "stick" them to the edges of the glasses. Then fill the glasses with the overnight oats, garnish with coconut yoghurt or yoghurt of your choice, chopped almonds and Nergi kiwis to taste.
Enjoy!
*This post is sponsored by Nergi Mini-Kiwi. Thank you for supporting the brands that enable me to dance in my kitchen and develope recipes all day long.