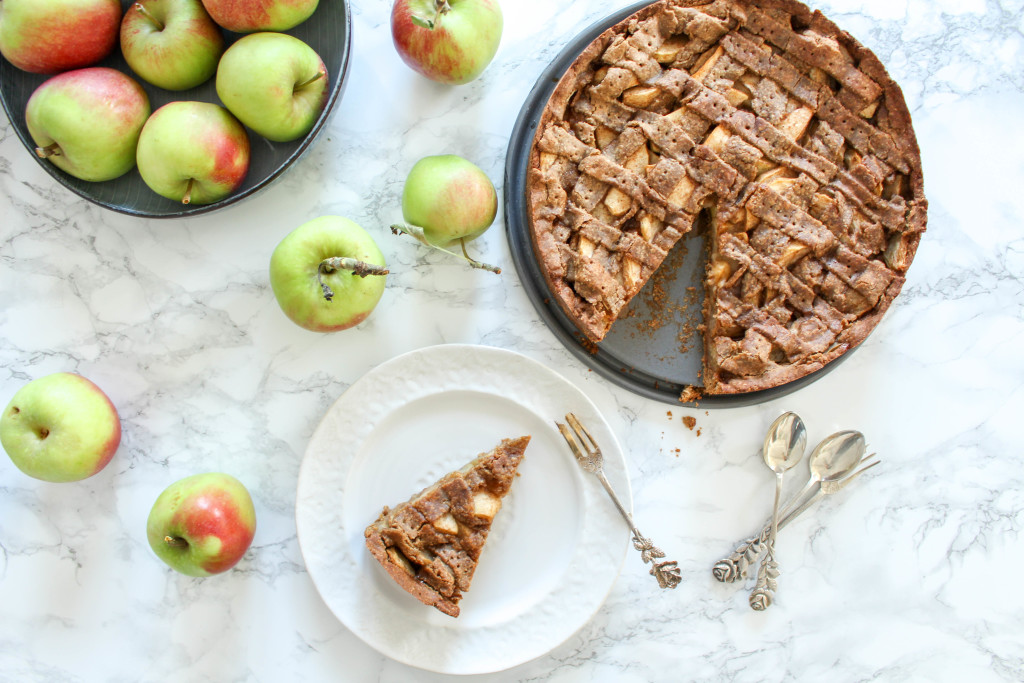 There's just something about fall that I absolutely love. I don't know if it's the drop in temperatures, the change of colors in the trees or the days getting darker and shorter, but everyone of the above just makes me happy. I am not a person who looks back and whines that summer is over, instead I focus on all the beautiful things that fall has to offer. Like apple picking. I went apple picking last weekend and it was so much fun. It wasn't the usual apple picking but an apple picking fest, on an apple farm that offers "apple tree adoption", meaning you pick a tree that you adopt, you pay a small yearly fee and you get to pick the apples once a year at the big apple fest. Our tree ended up carrying more than 50 kilos so we're good for the next few weeks I think.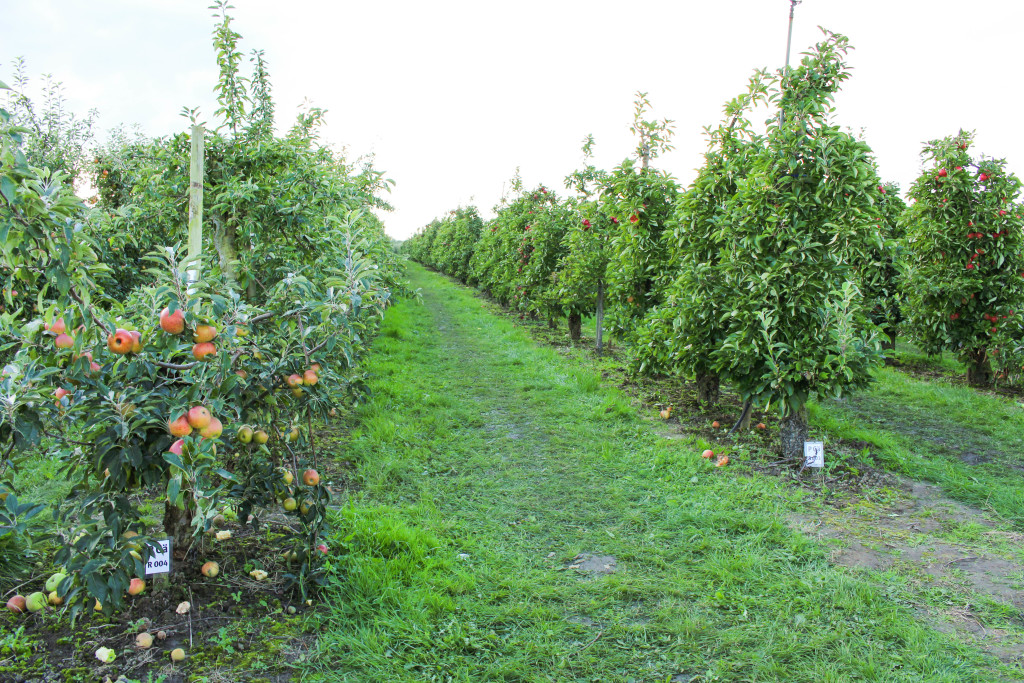 If you live in Germany, and preferably near Hamburg, then I can extremely recommend this "adopt an apple tree" gift for someone you love. There were families at that fest, that always come together that weekend only for picking their tree. Isn't that a great occasion to come together?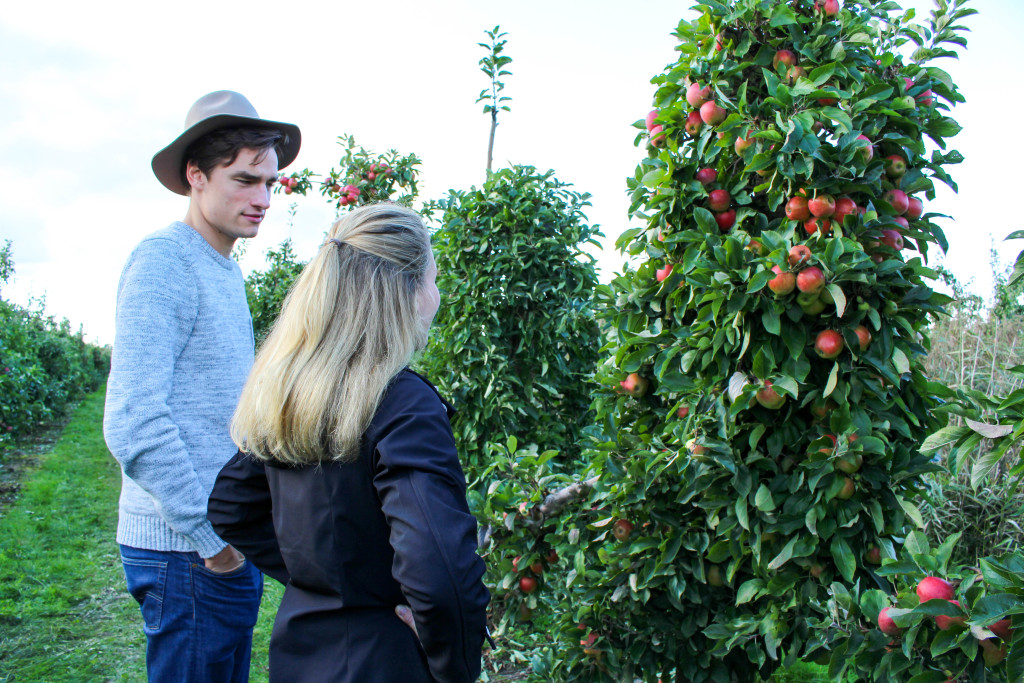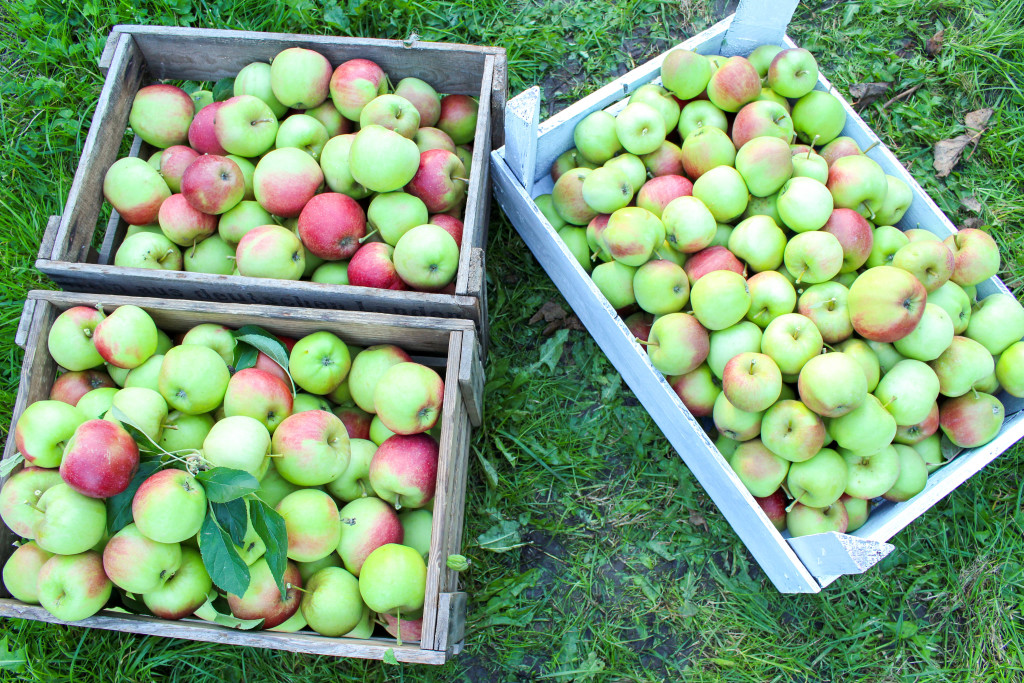 The best part of the apple picking fest, is the the kids running around, but also the kids that are helping out that day, telling everyone how to find their tree and – most importantly – how to pick an apple properly. Did you know that there was a wrong way of doing it? Well, there is. You need to hold on to the apple, carefully press the stem down with your thumb, and then pick it up from the tree. You never stop learning.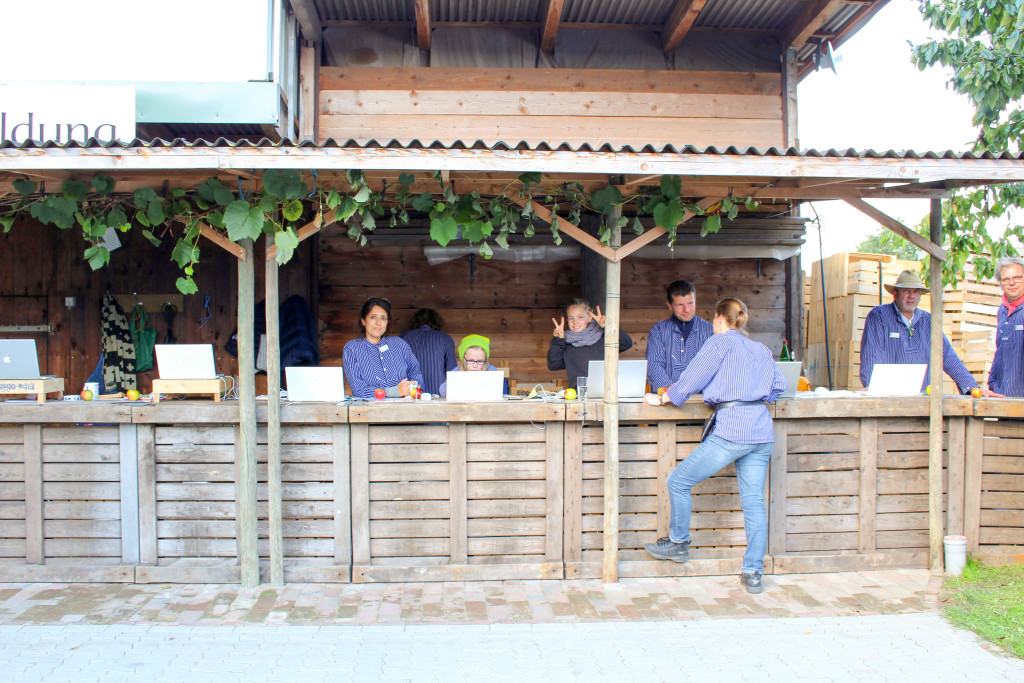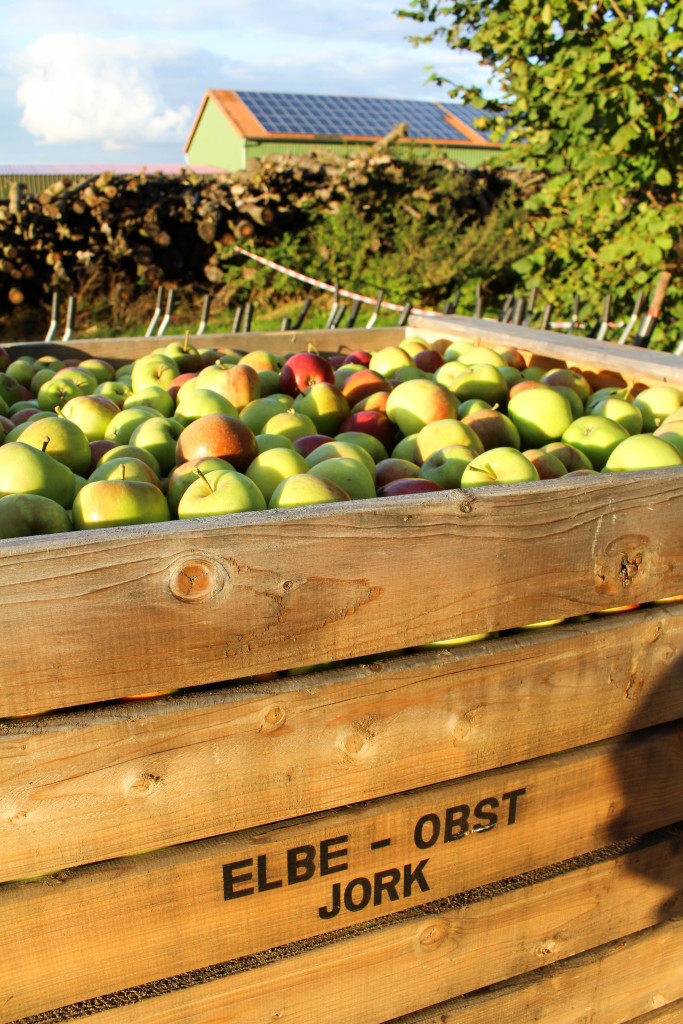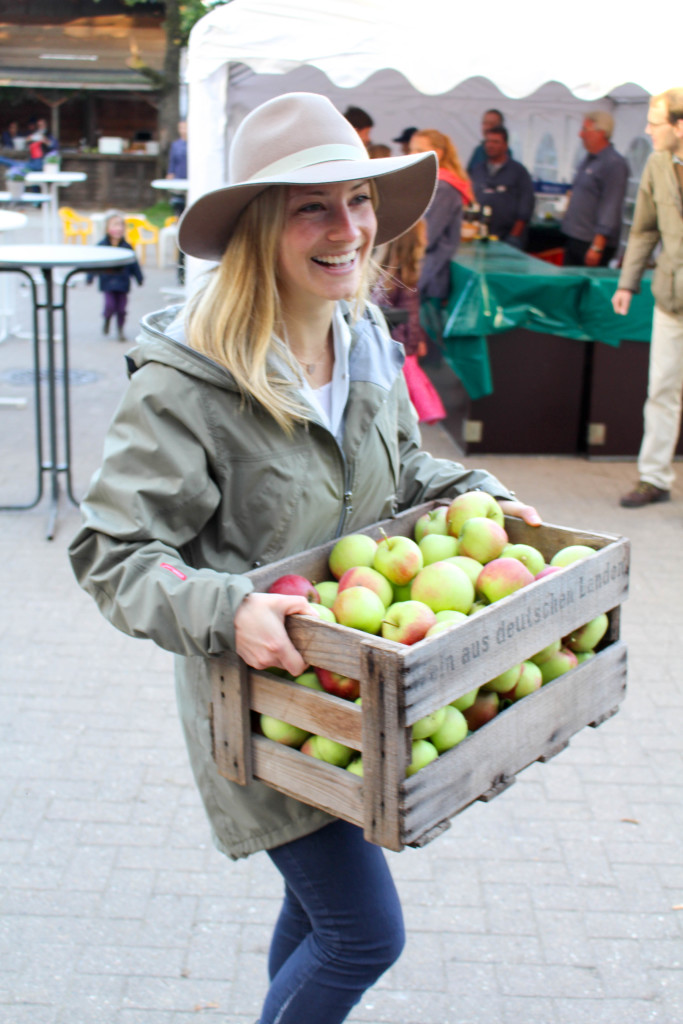 "An apple a day keeps the doctor away" – a pretty hackneyed phrase, but oh so true. Apples contain more than 30 minerals, such as potassium, magnesium or iron, which all support a variety of vital body functions. They are rich in fiber, especially pectin, which aids digestion and bowel health. Fiber also prevents the blood sugar level from spiking, releasing energy slowly, thus preventing energy lows. Pectin has also been shown to lower cholesterol, which decreases the risk of heart disease. So an apple a day will help definitely help you stay healthy.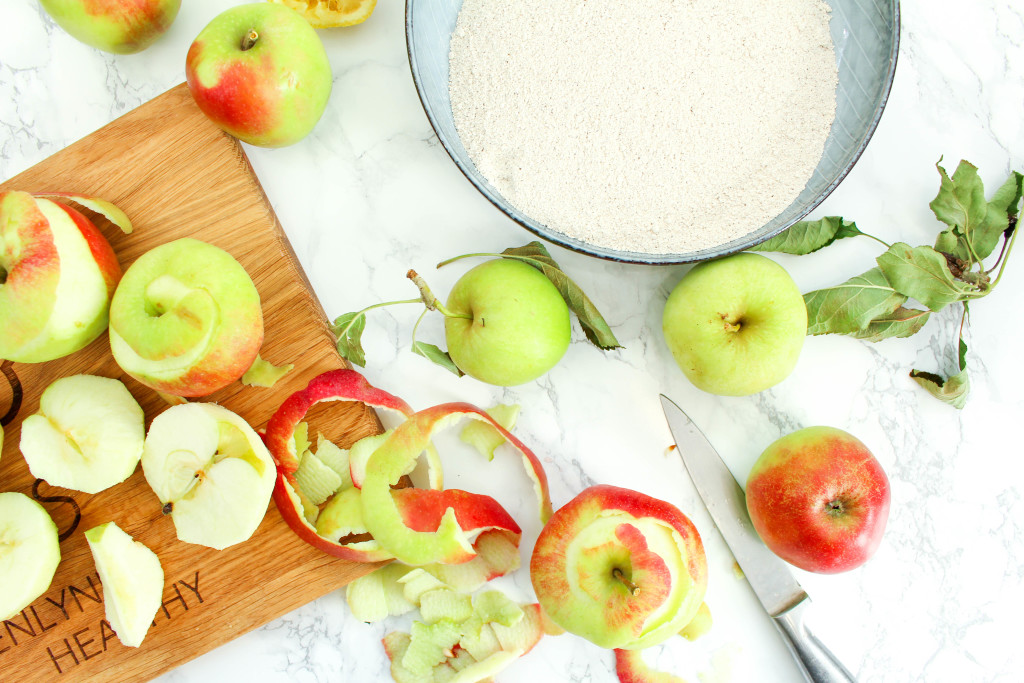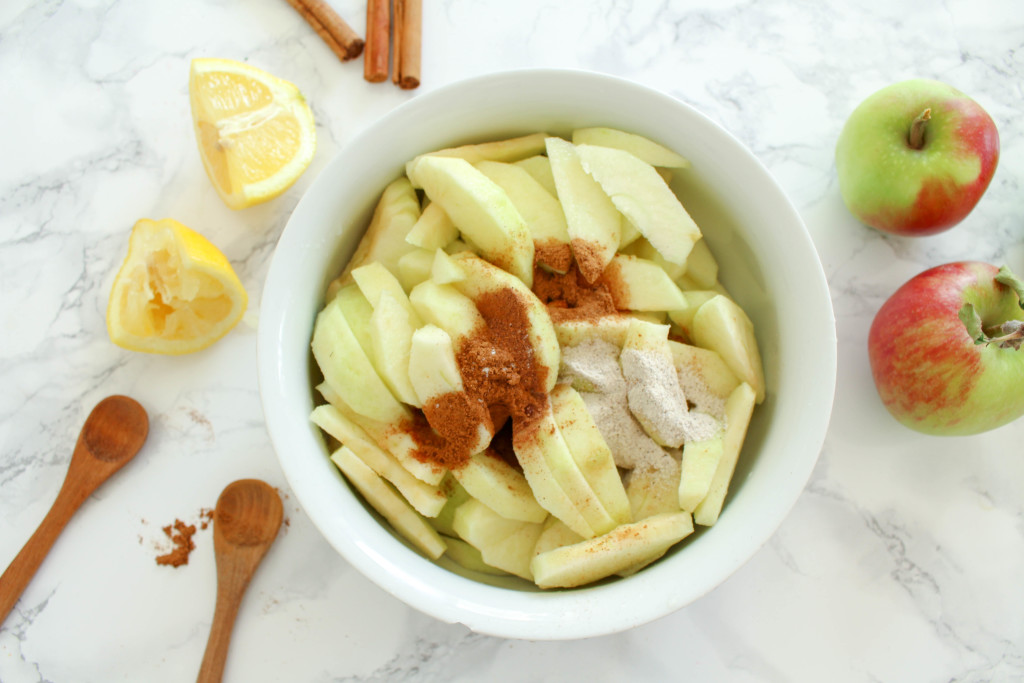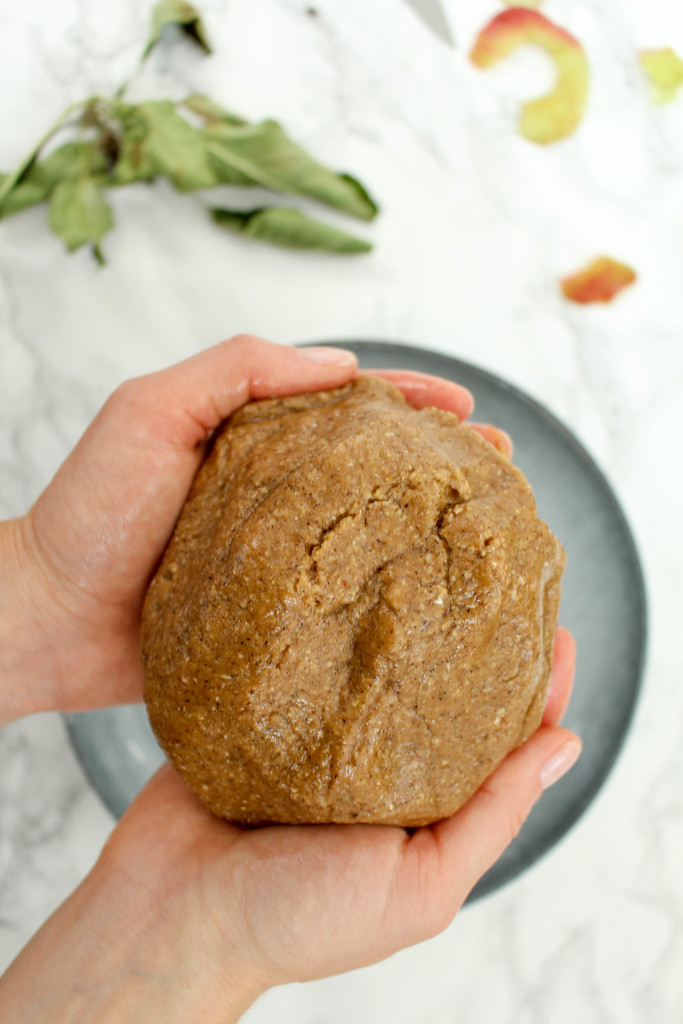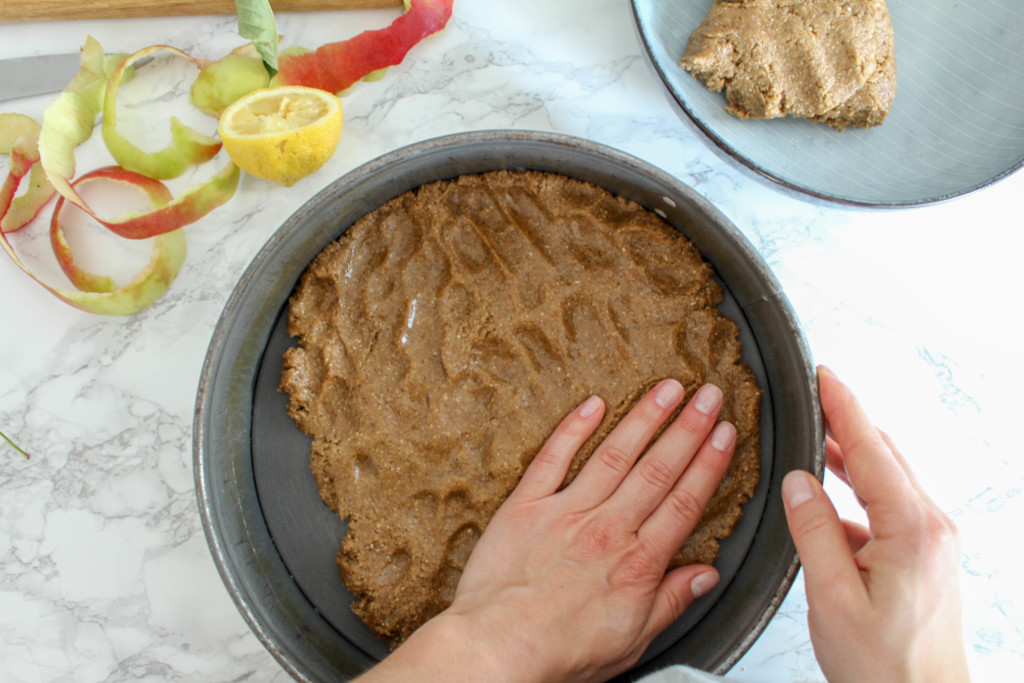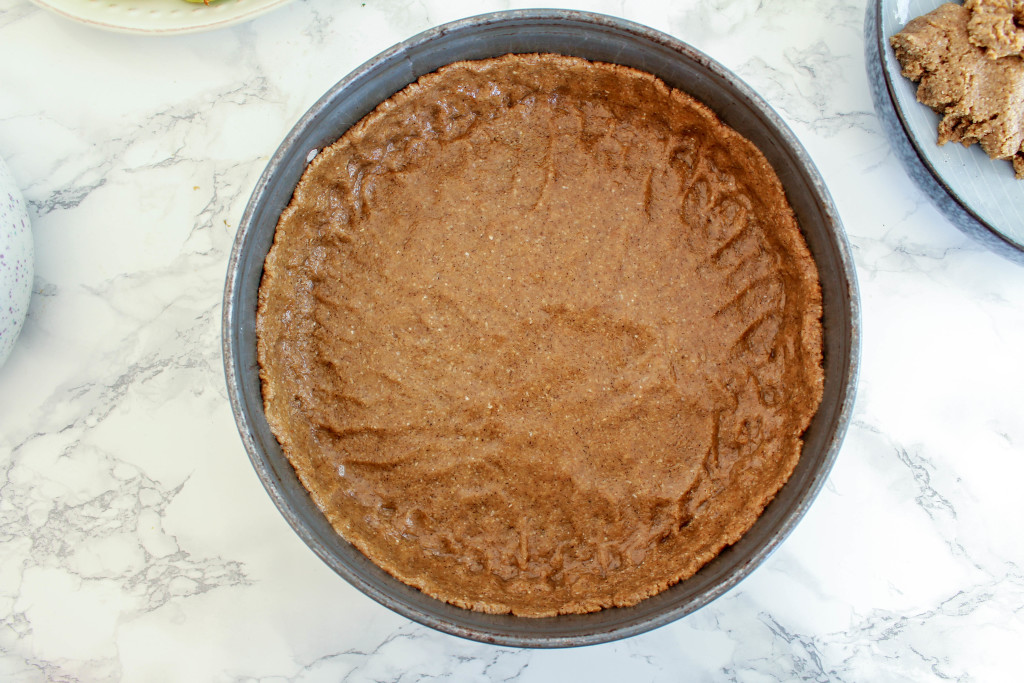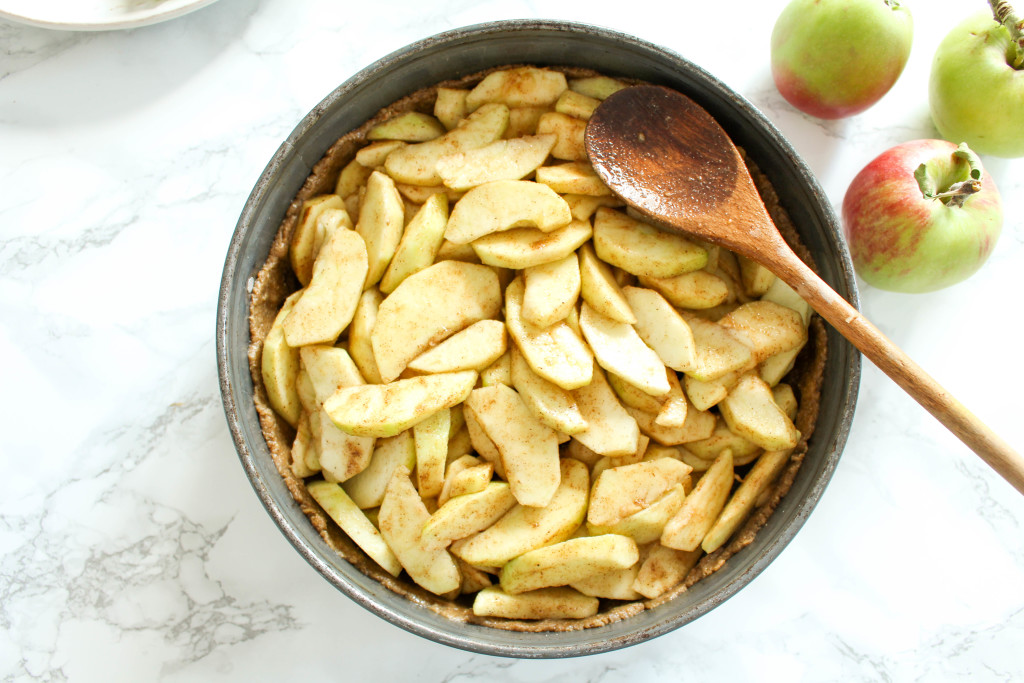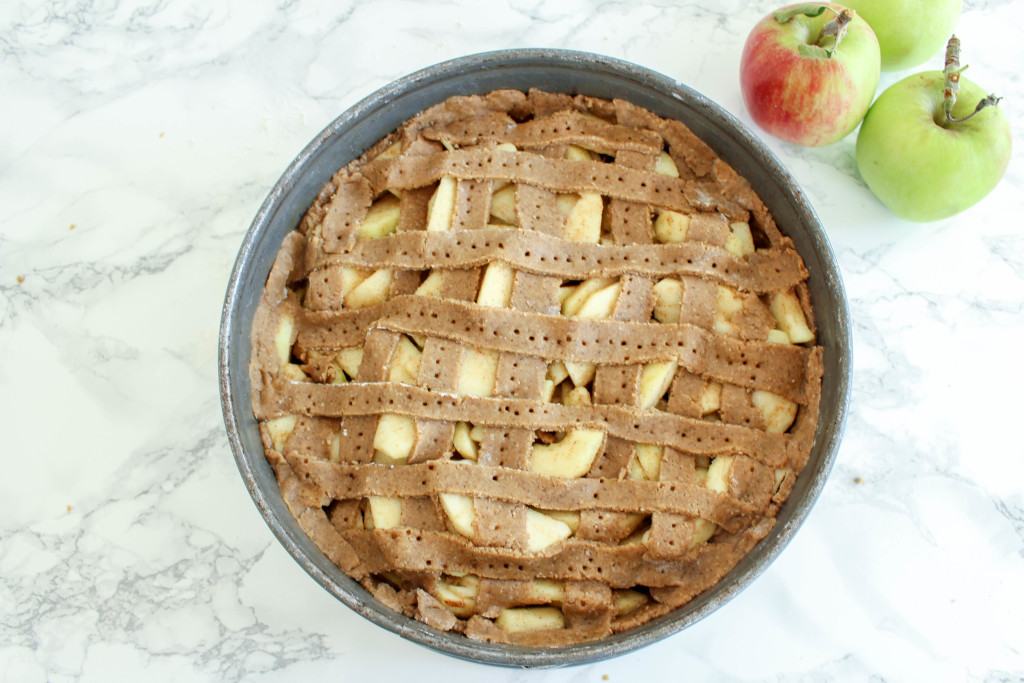 INGREDIENTS
For the pie crust:
– 1 1/2 cups (120g) of oats
– 1 cup of buckwheat flour
– 2/3 cup (90g) coconut oil
– 1/2 cup (100g) of coconut sugar
– 1 tsp cinnamon
– 1 tsp baking powder
– cold water as needed
– a pinch of salt
For the apple pie filling:
– 1 kg of apples (about 8 medium apples)
– 1 tsp cinnamon
– 1 tsp pumpkin pie spice (optional)
– 1/4 tsp nutmeg
– 1/4 tsp ginger
– 2 Tbsp fresh lemon juice
– 2 Tbsp maple syrup or agave
– 1.5 tsp buckwheat flour or arrorroot powder
– 4 tsp coconut sugar or 2 Tbsp maple syrup
– a pinch of salt
You'll also need:
– 9 inch spring form
– some water or dairy-free milk like almond milk
NOTES:
– If you don't have a food processor, substitute the oats with more buckwheat flour. Then you'd need 2 1/2 cups or 240g of buckwheat flour.
METHOD:
Pre-heat the oven to 180°C and grease a 9-inch spring form with coconut oil.
Start by making the crust. Simply add the oats to a food processor and crush them into a flour. Add all other ingredients and mix them well. Add cold water, one tablespoon at a time if mixture is dry, until a dough forms. I needed about 2 tablespoons of water.
Use 2/3 of the dough for the base and 1/3 for the top. Evenly press the larger dough into the pan, pressing all the way up the sides and set aside.
To make the filling, peel and core the apples. Add them to a large bowl along with remaining ingredients and toss until everything is evenly combined. Pour the apple mixture into the crust and lightly press down to fit all the apples in.Transfer to a floured surface and gently mold together with hands, handling as little as possible. Divide in two, making one (the bottom crust) slightly larger.
Transfer the remaining dough to a floured surface and gently mold together with hands, handling as little as possible.
Gently roll out the crust using only as much flour as needed. You can cut the crust for the top into strips and do a lattice top (great tutorial here), or just lay the whole crust over the apples for a traditional pie top. If you choose the latter, you'll need to poke several little holes with a knife to let steam escape. I did it with the lattice top, too, just because I think it looks pretty.
Brush the pie lightly with water or dairy-free milk using a cooking brush.
Place the spring form on a baking sheet and bake for 30 minutes. Then cover the form with tin foil to avoid burning. Press the foil down with a towel to force juices up over the surface of the apples. Bake for another 50 – 60 minutes.
The Apple Pie is ready when the juices have thickened and the crust has a deep golden color. Remove from the oven and set aside to cool completely before slicing.
Tastes delicious on its own or with homemade coconut whipped cream.
Enjoy!