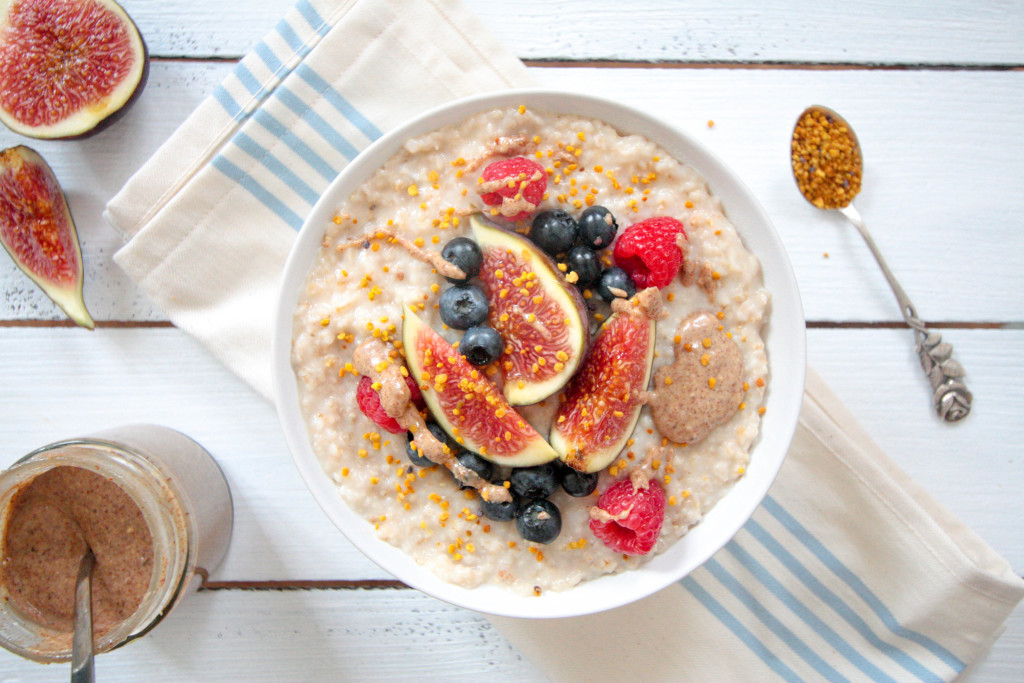 Those of you who've been following me on Instagram may have noticed my slight obsession with porridge. I love all sorts of porridges: almond milk porridge, oat milk porridge, blueberry porridge, pink raspberry porridge, apple cinnamon porridge – you name it. My newest obsession is coconut porridge, which is the creamiest most delicious thing I've ever eaten for breakfast. I am not exaggerating, it really is such a delicious breakfast that provides you with enough energy to make it through a busy morning at work or at school. Porridge is also a cheap way to start your day in an extremely healthy way. Oats can be really cheap when bought in bulk, and they also don't have to be organic in order to be healthy. If you cook your porridge with more water than milk, you don't even need a lot of pricey plant-based milk in order to eat a plant-based breakfast.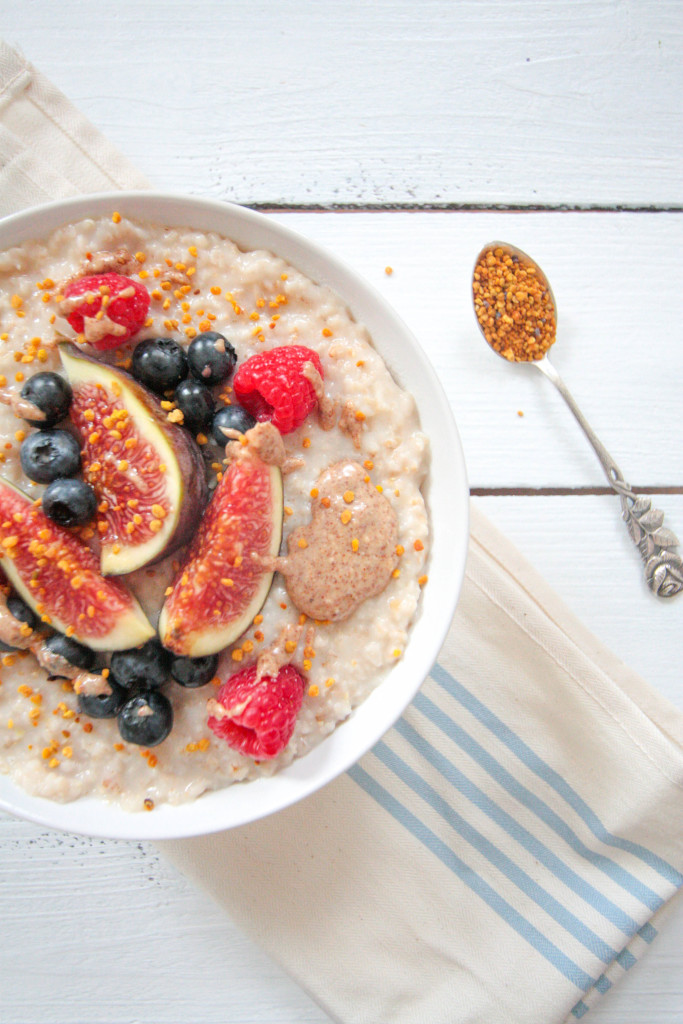 I admit that eating porridge for breakfast may not seem all that exciting. However, you can make it exciting by topping your porridge with delicious and flavorful toppings such as fruits, superfoods or nut butters. I prefer a mixture of all of the above to make my porridge more exciting and colorful. It's actually quite fun to play around with different flavors and spices, like apple cinnamon or vanilla and almond. I am sure everyone's taste is different so I'll just provide you with my basic coconut porridge recipe and you're welcome to play around with different toppings and flavors. If you need more porridge inspiration then be sure to follow me on Instagram, which is where I share at least three or four porridge bowls a week.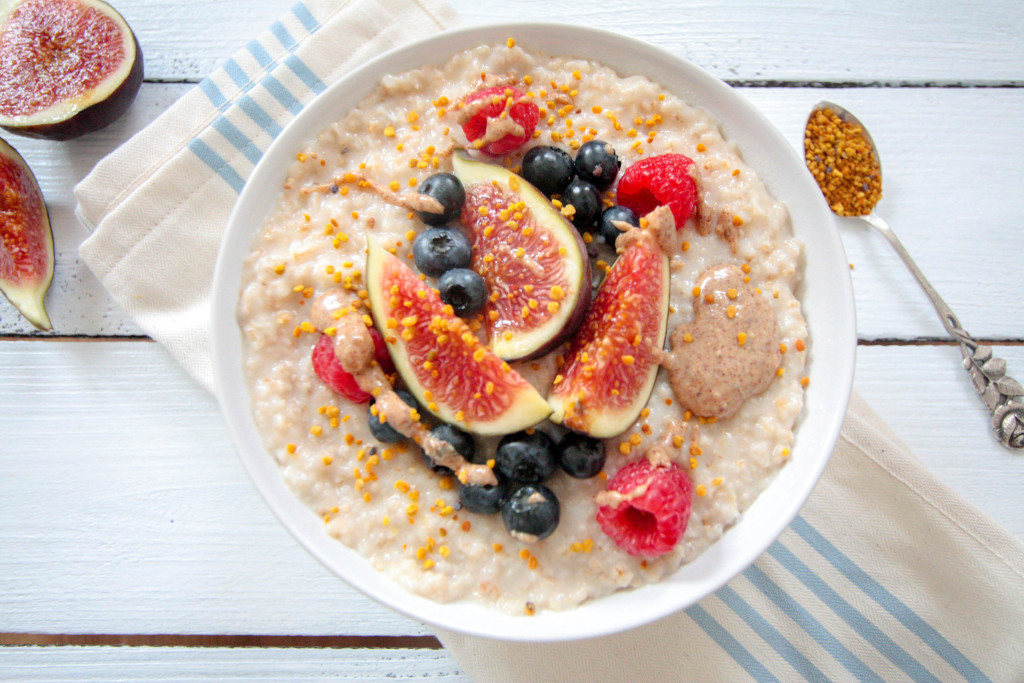 Coconut Porridge
Author:
Heavenlynn Healthy
Ingredients
½ cup (50g) of oats
1 cup (200ml) of water
3 tablespoons (45ml) of coconut milk
1 teaspoon of almond butter
1 teasspoon of coconut oil (optional)
1 teaspoon of maple syrup or agave (optional)
½ teaspoon of cinnamon (optional)
My favorite fruit toppings:
banana
fresh figs
fresh or frozen berries
stewed damsons or plums
stewed or grated apples
My favorite superfood toppings:
chia seeds
bee pollen
hemp seeds
cacao nibs
homemade granola
Instructions
Start by adding the oats, water and coconut milk to a saucepan and allow it to heat for about 5 minutes, or until bubbly.
Add the coconut milk, almond butter, coconut oil and let them dissolve completely while frequently stirring with a spoon.
Once it's all mixed, pour it into a bowl and add your favorite toppings.
 Enjoy!