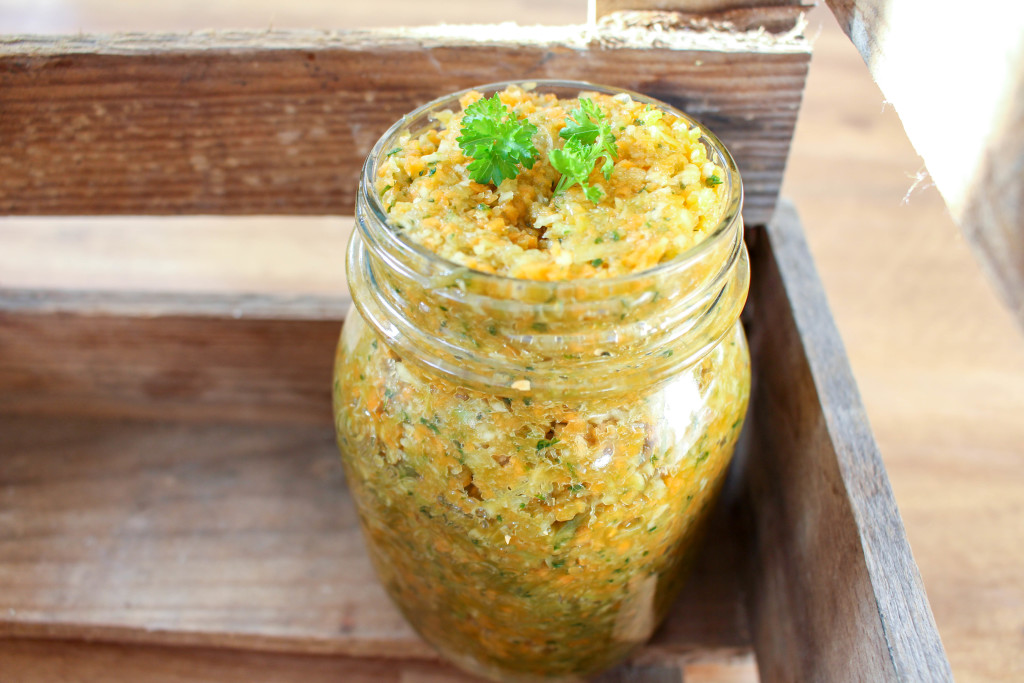 Vegetable stock paste is something that I always have in my fridge. I use it all the time, honestly, I didn't even realize it until a few weeks ago, but I put vegetable stock paste into everything: curries, stews, sauces, and of course soups. If I want to empty the fridge on Sunday nights, I put all leftover vegetables into a large saucepan, add two tablespoons of this vegetable stock paste, and I have myself a nice vegetable soup. I know it may seem a bit sad that I get so excited about something as boring as vegetable stock paste, but trust me, it's the little things that make a big difference, especially when it comes to nutrition. When you eat something every day, it's nice to know what it's made of and where it comes from. Making your own vegetable stock paste is neither hard nor expensive. All you need is a good food processor, some vegetables and good quality sea salt. 400g of vegetables make roughly one mason jar full of vegetable stock paste, which lasts for about 4 months in the fridge. The sea salt acts as a natural preservative, so no other additive is needed to make it last that long.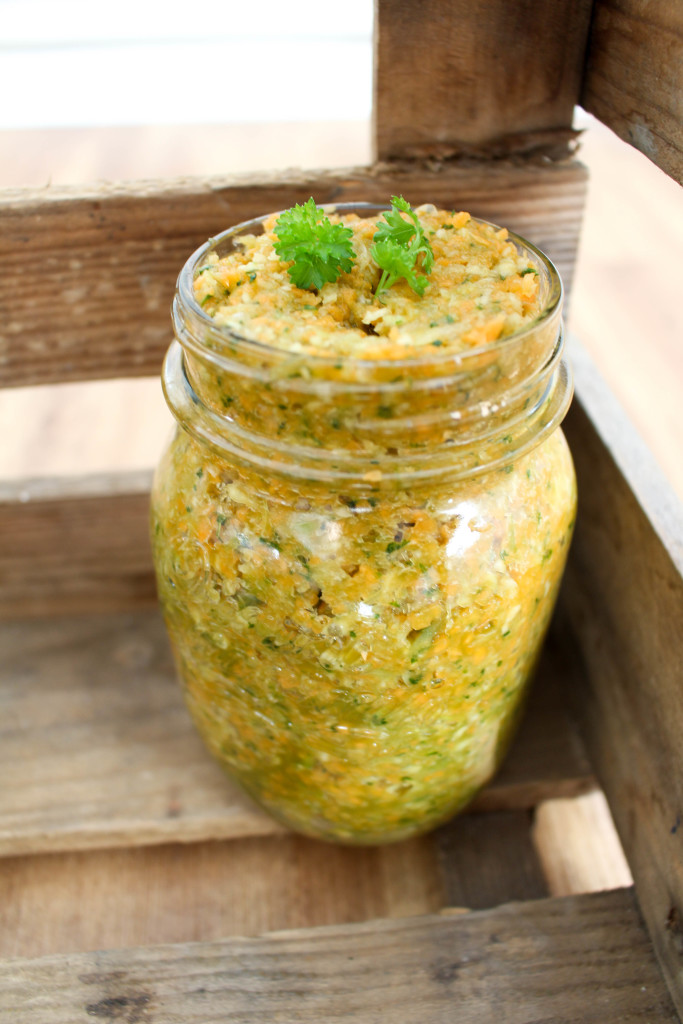 Making homemade vegetable stock paste might also work with a good blender, but a food processor will probably achieve the best results, as blenders tend to need liquids in order to work properly.
Investing in a good quality food processor will save you so much money and time, which is why I cannot recommend it more. I am going to write a whole blog post about food processors and blenders soon, because I get asked about this topic a lot. Making your own vegetable stock paste is only one of many things that you can make with a food processor. Trust me, you'll never  go back to store-bought vegetable stock once you've made this version.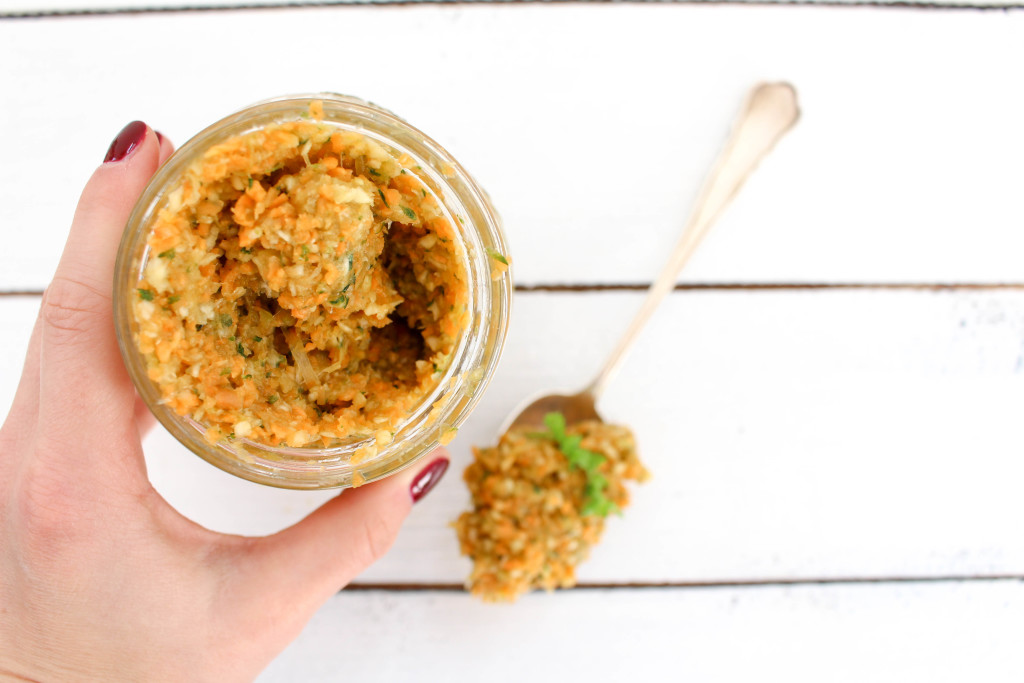 INGREDIENTS: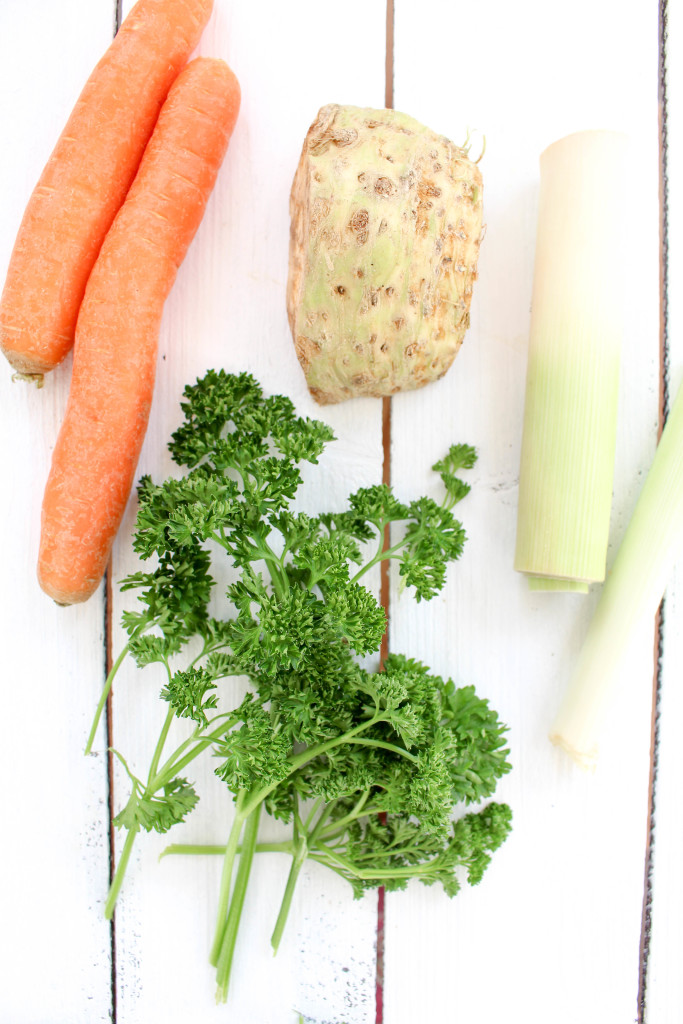 400g of vegetables, for example:
– 2 carrots
– 1 handful of parsley
– 1 leak
– ¼ celery root (not the sticks)
– 80g sea salt (1/4 cup + 1 ½ tbsp)
METHOD
Wash the vegetables, and peel the carrots if necessary. Cut them roughly into pieces and place the vegetables and parsley into a food processor.
Mix them for about 30 seconds until they are broken down to a moist vegetable paste. You may have to scrape down the sides of the food processor, where the paste may get stuck.
Add the sea salt and mix it for another 30 seconds until combined.
Stored in an air tight glas container in the fridge, the vegetable paste lasts for at least four months.
I use about 2 teaspoons for 500ml (2 cups) of water.
Enjoy!