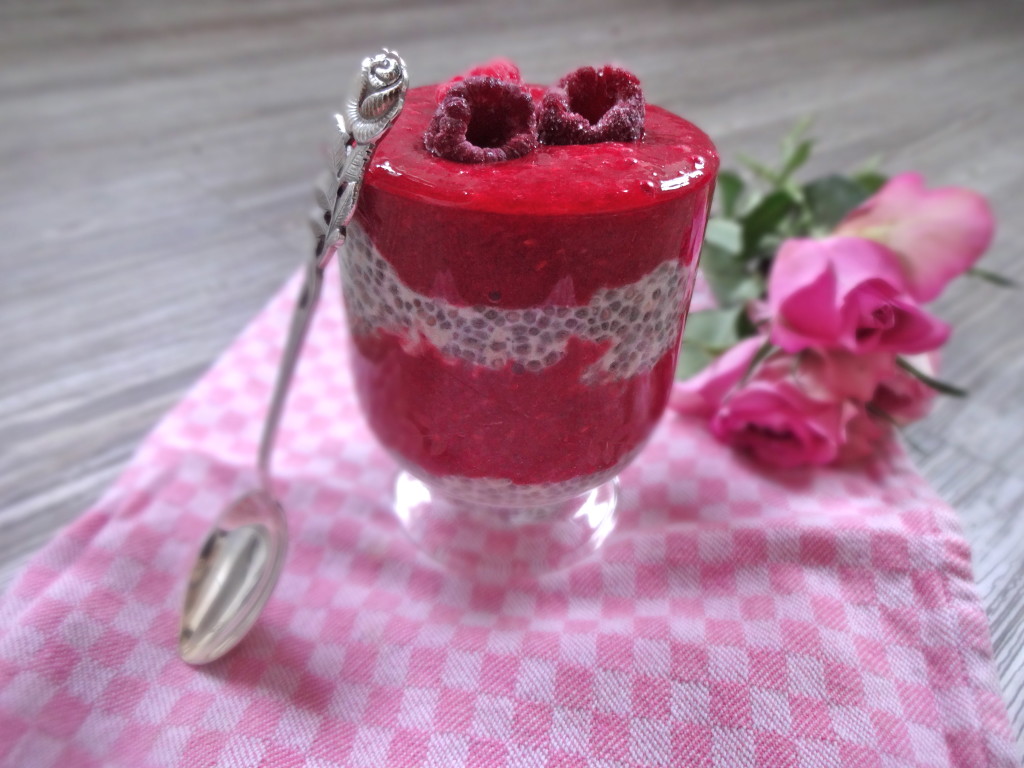 It seems like chia pudding is everyone's favorite on the blog. Beside from overnight oats or porridge, it's my favorite breakfast dish. It's also so heavenly versatile, as you can add whatever you like to it. This version with rasberries and bananas is my new favorite. It only takes a couple of minutes to prepare, and then you just let it sit in the fridge over night. Is there anything better than to eat a pink breakfast in the morning? I think not. As everything chia related, this breakfast inspiration is also packed with valuable nutrients, which I have listed below because the list of vitamins and minerals in chia seeds seems to be endless. You really can't go wrong with this breakfast as it keeps you satisfied for hours, and gives you enough energy to master anything in the morning. It's also a great post-workout meal because it is packed with potassium and magnesium which is exactly what your muscles need to regenerate. Of course you can also enjoy it as a healthy snack or dessert – anything that makes you happy and healthy. I really hope you like it or at least enjoy the pretty picture. I would love to hear what you think in the comments below.
Health benefits in this Mango Chia Parfait:
– calcium (important for bone, teeth, muscle and nerve health)
– fiber (important for heart health, lowers cholesterol levels)
– iron (important for healthy red blood cells that transport oxygen through your body)
– magnesium (important for a healthy nerve system, muscle health, energy production)
– omega-3-Fatty-Acids (prevents heart disease, lowers cholesterol and blood pressure)
– protein (important for a healthy metabolism, immune systems, production of enzymes)
– vitamin A (antioxidant powerhouse, anti-aging benefits, maintenance of good eye-sight)
– vitamin C (good for your immune system, tissue health)
– zinc (important for growth, skin, and a healthy immune system)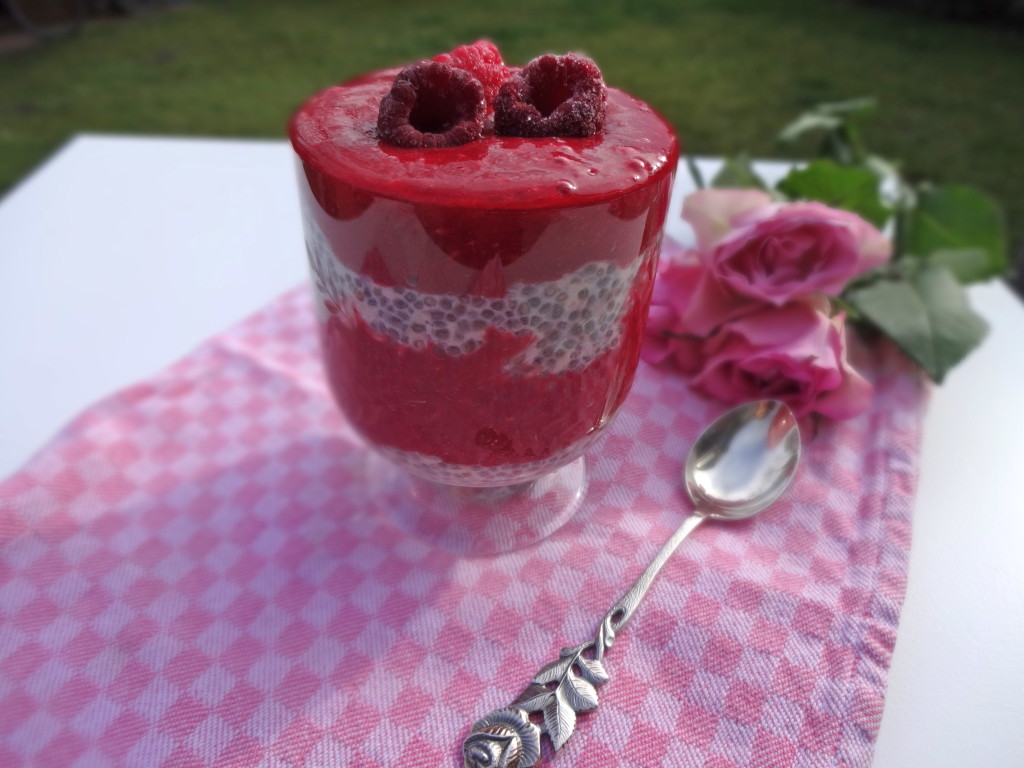 Ingredients:
Serves 2
– 1 ¼ cup (about 300 g) almond milk (or any other milk at hand)
– 2 tbsp chia seeds
– 4 tbsp (gluten-free) oats
– 2 cups (120g) frozen raspberries
– 1 banana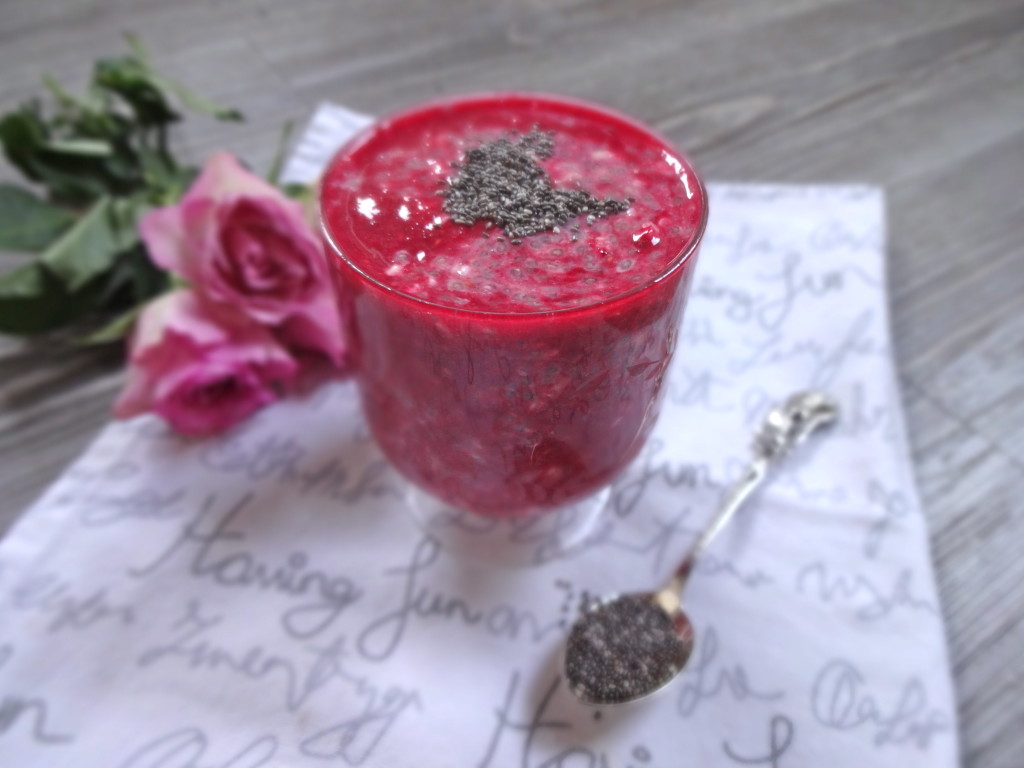 Simply mix the almond milk, chia seeds and oats in a glas or breakfast bowl and let it soak overnight. The next morning, peel the banana and blend it together with the rasberries until smooth. Now begin layering the parfait with the chia-oat mix on the bottom, then a layer of the mango-banana blend on top. Go on like this until you've reached the top. Sprinkle with more mango on top if desired.
If you want a quicker way, then simply mix the banana raspberry puree with the chia seeds, oats, and almond milk, mix it all together and let it soak over night. It may not look as pretty but it will taste just as amazing.
Enjoy!