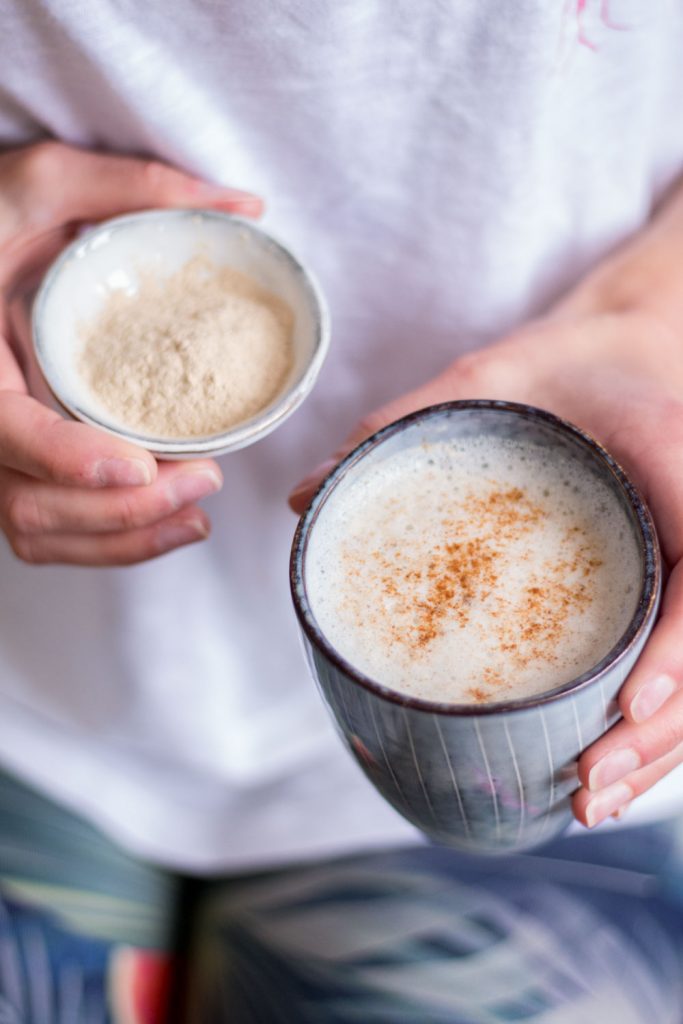 I've had a bit of a busy year so far. My upcoming book has been a major project as I did the entire book including the photos myself. Then there is my master thesis, which I have yet to find a topic for, giving workshops, doing my taxes…it's been quite a handful. I am sure you all know this feeling.
But I've also been very mindful to avoid that moment of overwhelming despair. That moment where you just freak out and believe the world is going to collapse. In order to do so, I've focused on meditating daily, going for a run almost every day while listening to my favorite podcasts, and reducing my coffee intake to one or none a day. And I've also been integrating adaptogens into my life. Ashwagandha to be precise.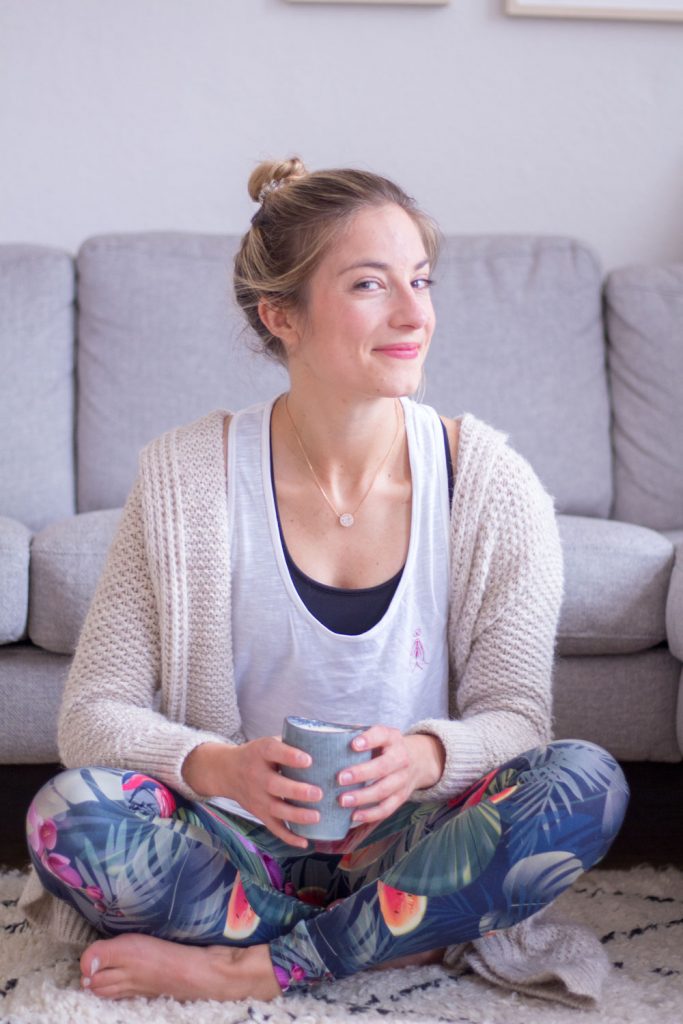 Ashwa what? Ashwa Gandi? Adaptowhat's? Has she gone completely mad?
No, she hasn't. Don't worry.
As you may know, I am not one to jump on food trends easily. Yes, I am all about that Avocado toast, but I have completely neglected things like sweet potato toast, watermelon pizza, Unicorn everything or Superfood everything. But after lots of research and talking to experts, I've decided to give adaptogens a chance
What are adaptogens?
Adaptogens are healing herbs and mushrooms whose effects on the body vary depending on the state of the body. An adaptogen can have different effects depending on the body's needs at a certain time. They are said to be especially useful to reduce stress and hormonal imbalances. According to traditional Chinese medicine (TCM), adaptogens are also helpful when coping with digestive issues, general fatigue or sleeping disorders.
Chances are high that you are already taking adaptogens as herbs such as turmeric, ginger or ginseng also count as adaptogens. Other commonly known adaptogens are maca, reishi, camu-camu, ginseng or ashwagandha.
Who should take adaptogens?
Anyone who suffers from the symptoms mentioned above (basically every human being living in the fast, western world). Adaptogens are no superfood that will instantly take away your feeling of stress, but traditional eastern medicine has been using them for thousands and thousands of years with amazing results. The Western medicine is just now becoming interested in the usefulness of adaptogens.
What is ashwagandha?
Ashwagandha is the most well-known adaptogen. It is also called Indian ginseng or winter berry. It is an Indian plant that has been used in the Ayurveda medicine for ages. The powder is made from the root of the ashwagandha plant.
According to Ayurveda, ashwagandha is supposed to lower our stress hormone cortisol, hence balancing our endocrine system. Furthermore, the plant has been shown to have a positive impact on our adrenal health. It is therefore recommended to look into the ashwagandha plant when suffering from adrenal fatigue or chronic stress.
What else should I know about adaptogens?
Adaptogens are natural supplements, but they do not replace a wholesome diet. They should not be used in large quantities. If you're unsure if they are right for you, contact a doctor before taking them. If you are pregnant or breast-feeding, you should not be taking adaptogens.

Hormone Balancing Ashwagandha Latte
Ingredients
1 cup (250ml) of plant-milk, I like (gluten-free) oat milk, almond milk or cashew milk
1 teaspoon of ashwagandha powder
½ teaspoon of cinnamon
1 pinch of cardamom powder
1 teaspoon of honey or maple syrup (optional)
Instructions
Carefully heat the milk, but do not bring it to a boil.
Stir in the spices and frooth the milk with a frother if you like.
Drink about an hour before going to bed.
Enjoy!
Sources:
Chatterjee, S. S., & Kumar, V. (2012). Holistic psychopharmacology and promiscuous plants and principles of Ayurveda. American Journal of Plant Sciences, 3(07), 1015.

Panossian, A., & Wikman, G. (2010). Effects of adaptogens on the central nervous system and the molecular mechanisms associated with their stress—protective activity. Pharmaceuticals, 3(1), 188-224.

Panossian, A., & Wikman, G. (2010). Effects of adaptogens on the central nervous system and the molecular mechanisms associated with their stress—protective activity. Pharmaceuticals, 3(1), 188-224.
Pawar, V. S., & Shivakumar, H. (2012). A current status of adaptogens: natural remedy to stress. Asian Pacific Journal of Tropical Disease, 2, S480-S490.

Verma, S. K., & Kumar, A. (2011). Therapeutic uses of Withania somnifera (ashwagandha) with a note on withanolides and its pharmacological actions. Asian J Pharm Clin Res, 4(1), 1-4.