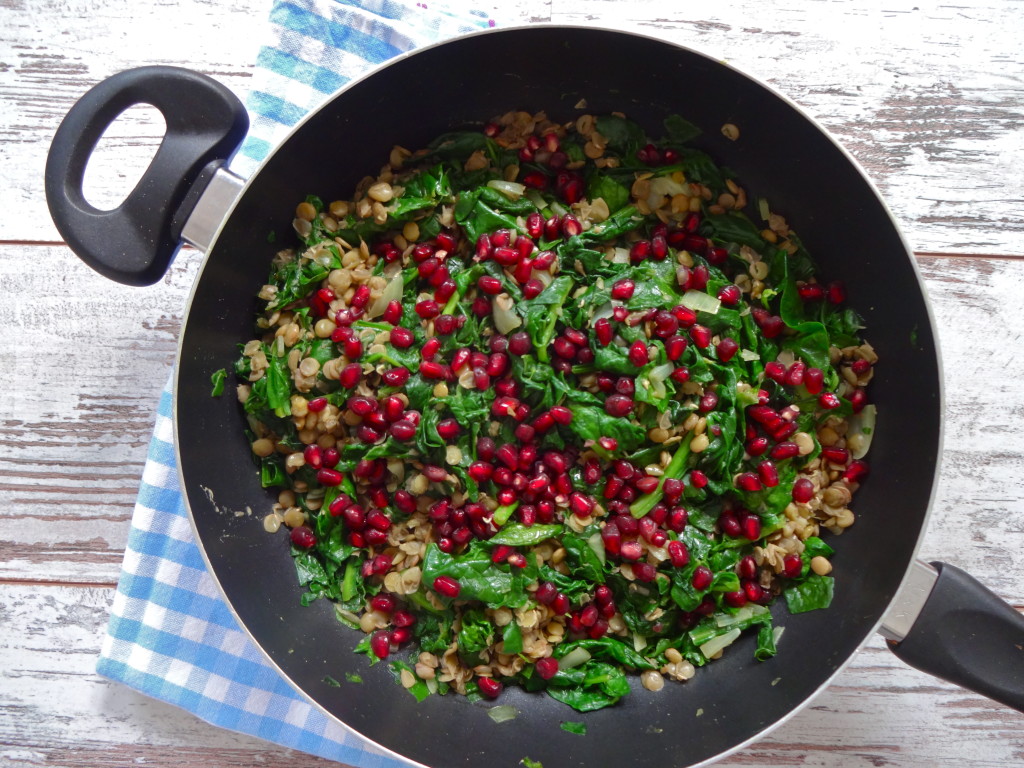 This amazing dish may look a bit like a winter dish, but it is so amazing that you can eat it all year around. It is also a dish that takes you less than 30 minutes to make which is great. All you need is fresh spinach, pomegranate, and lentils, which I usually always have in stock. Spinach is one of my favorite greens. It's my favorite ingredient in smoothies, salads or soups as it is extremely good for you. It is an excellent source of vitamin K, which is important for blood clotting and healthy bones. It is also packed with other key vitamins and minerals such as calcium and iron or vitamin A.
The lentils make this dish extremely filling as they are full of dietary fiber and healthy plant protein. Pomegranates are an absolute antioxidant power house because of their high vitamin C content. They strengthen our immune system and protect our body cells from harmful radicals.
As you can probably tell, health wise you can't go wrong with this recipe, but I assure you, it tastes absolutely great, and not healthy at all. If you like you can serve it with a starchy side of brown rice to make it even richer. I assure you, that this trio will be a hit on your dinner table.
Health benefits in this spinach with lentils and pomegranate:
– calcium (important for bone, teeth, muscle and nerve health)
– iron (important for healthy red blood cells that transport oxygen through your body)
– manganese (for nerve health)
– magnesium (important to maintain bone integrity, manages blood pressure and cholesterol levels)
– vitamin A (antioxidant powerhouse, anti-aging benefits, maintenance of good eye-sight)
– vitamin C (good for your immune system, tissue health)
– vitamin K (important for blood clotting and healthy bones)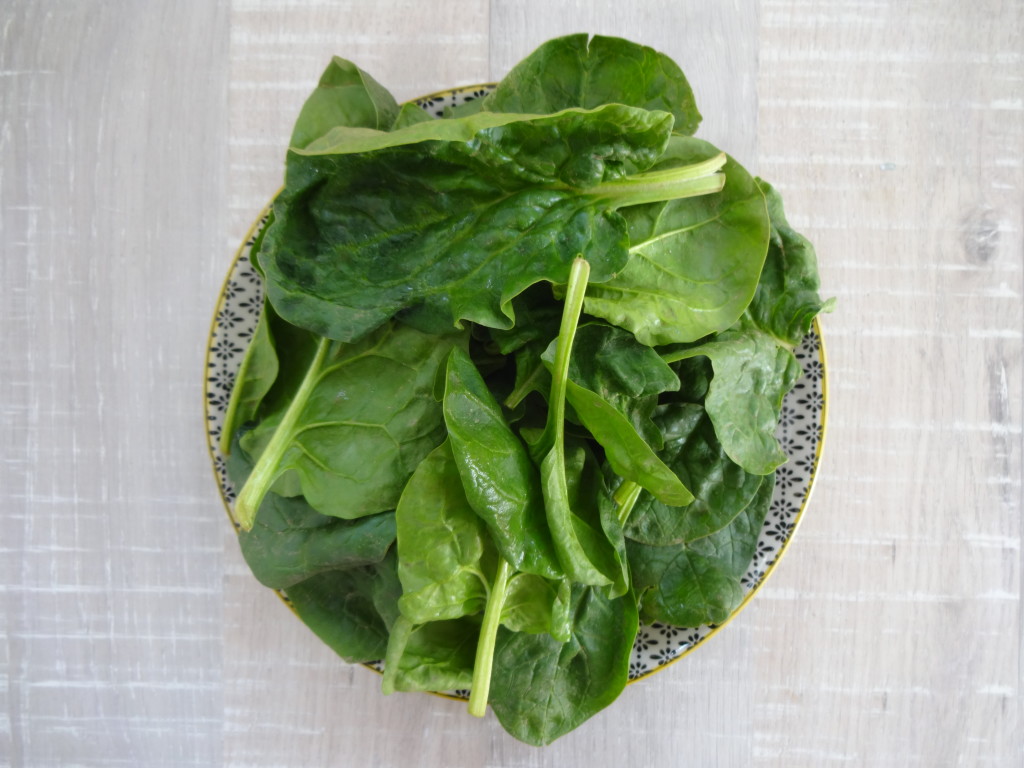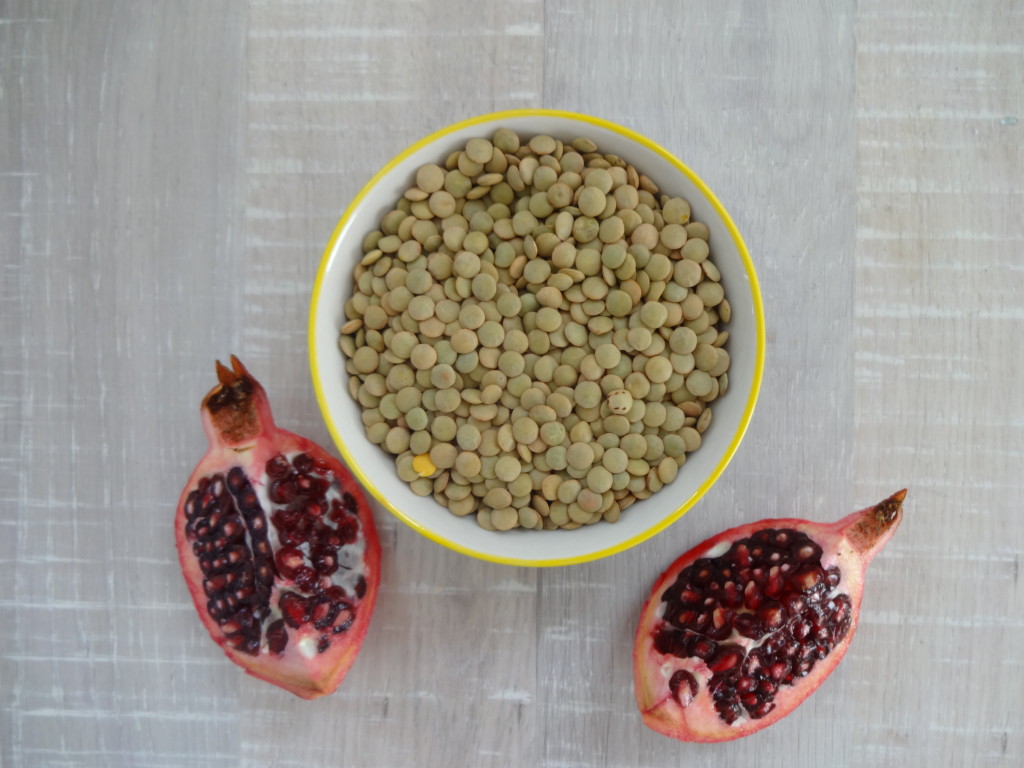 Ingredients:
Serves 4:
– 3 cups (500g) fresh spinach (about 6 handful)
– 2 cups (500ml) vegetable broth
– ½ cup (120g) lentils
– 1 onion
– 2 tbsp extra-virgin olive oil
– ½ tsp salt
– ¼ tsp pepper
– the seeds of ½ pomegranate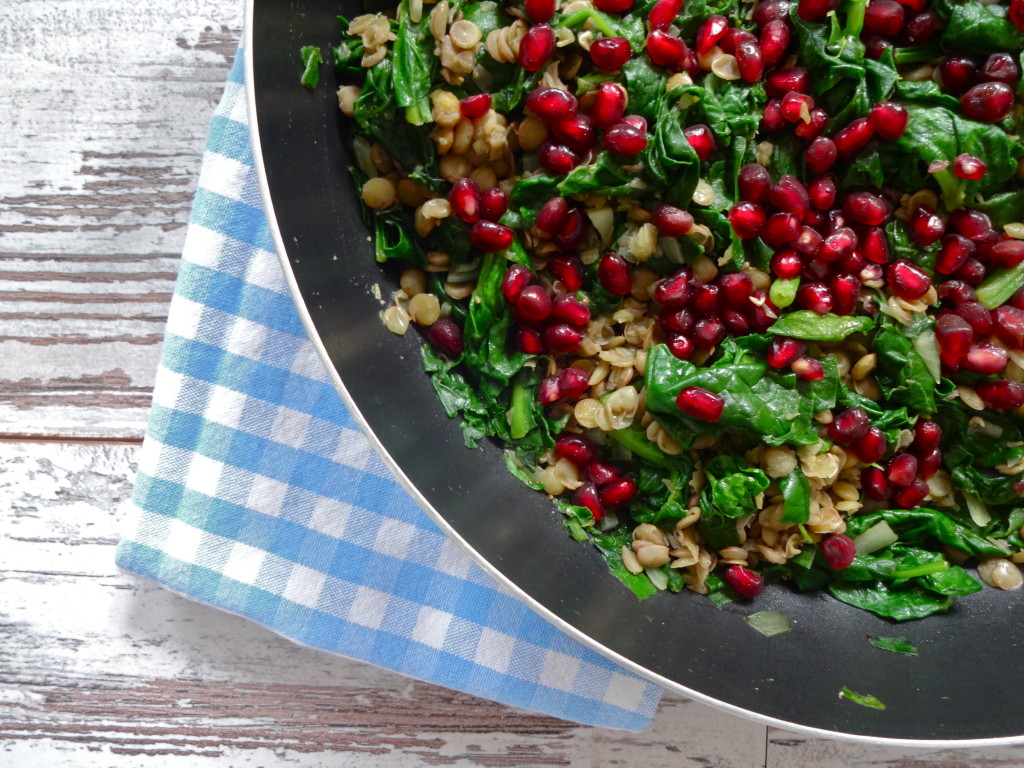 Start by rinsing the lentils. Then pour them into a medium saucepan together with the vegetable broth and cook for about 20-25 minutes or according to the package.
While the lentils cook, remove the seeds from the pomegranate, wash and dry the spinach, and chop the onion.
Once the lentils are soft, but not mouchy, drain the water and set aside.
Now heat the olive oil in a large pan and sauté the chopped onion for about 1-2 minutes. Season with salt and pepper, and add the spinach. You may have to do this gradually as your pan might not be big enough to hold the entire batch batch at once. Cook the spinach on medium to high heat for about 5-10 minutes or until wilted. Reduce the heat to low, add the lentils and heat them up for another 3-5 minutes. Remove the pan from the heat and garnish with the pomegranate seeds. Season with more salt and pepper if desired.
Serve immediately and enjoy!