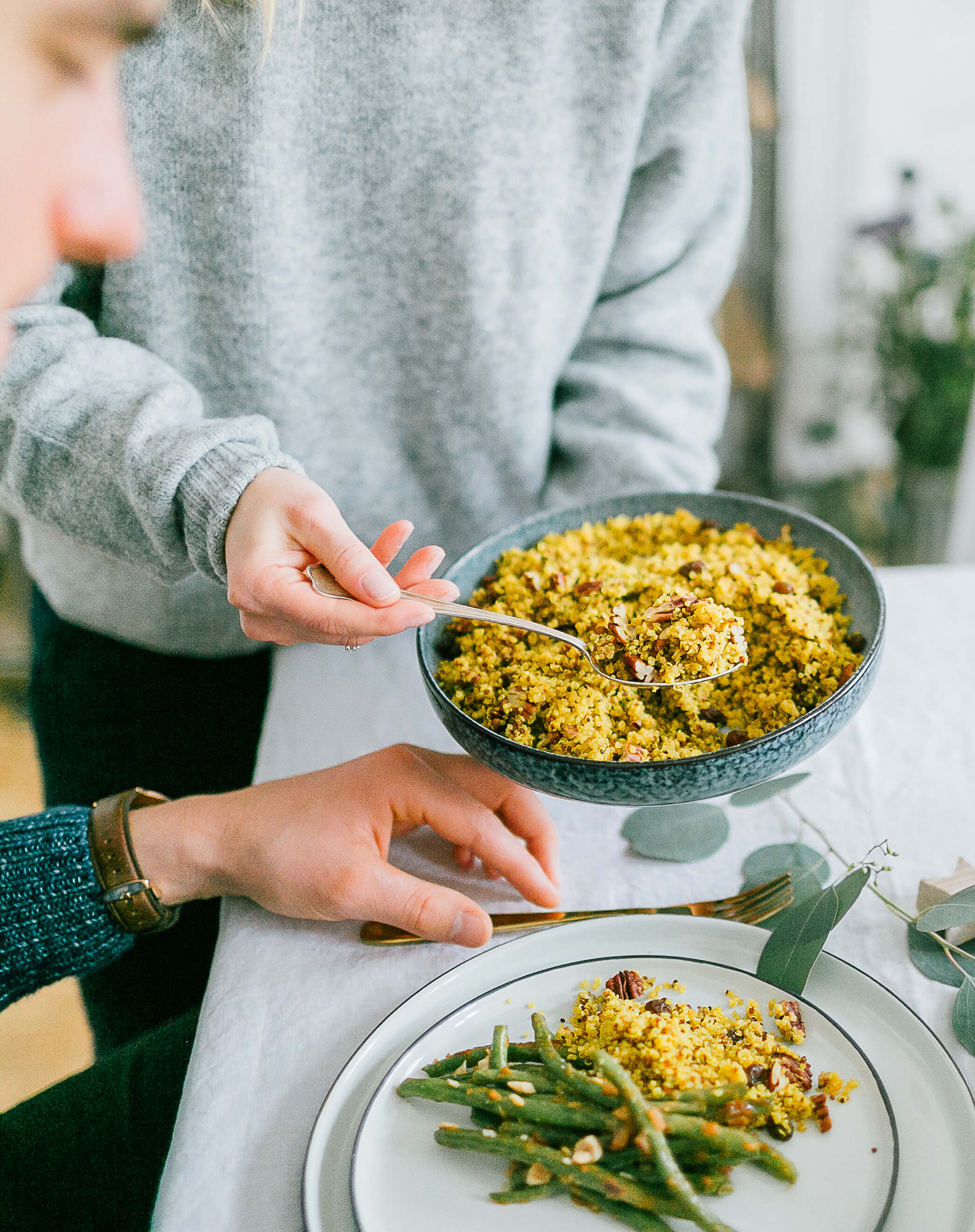 It has been three months since my cookbook hit the shelves of the German-speaking bookstores for the first time. Crazy, right? Since then, the book has already been completely sold out twice since we never expected to be so popular. Writing the book was probably the biggest challenge I've ever taken. In retrospect, a bachelor thesis or finals week in college felt like a joke compared to it. Gosh, how I hated the people who told me back in college that life was ten times worse than finals week. Now I've become one of them.

I know I've said this a billion times already, but I cannot thank you all enough for your support. I know that some English-speaking readers even bought the German copy, just to support me. How crazy it that?! As a big cookbook lover, I know how easily cookbooks dust in the shelves without anyone actually ever cooking out of them. I really enjoy looking at the pictures in my cookbooks, but actually cooking out of them – that rarely happens here on my side. Can you therefore imagine how incredible it must be for me to get all your photos, emails and instastories with my recipes. I mean – come on! How come you all have so much time to cook? Joking aside, I am so immensely grateful to you all for letting me take part in your lives. Seeing my recipes end up at your dinner table is beyond crazy to me.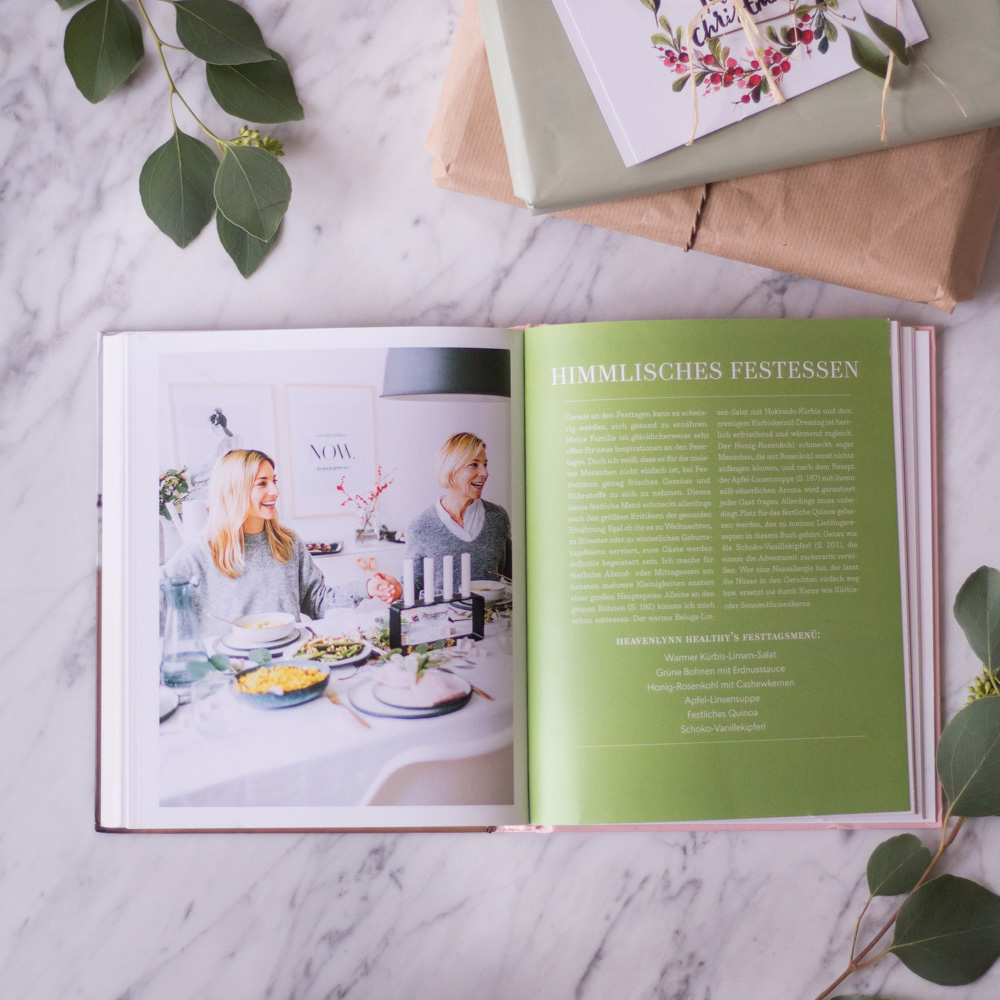 And since there is still not set date for an English translation yet, I thought I'd share one of my favorite recipes from the book with you: the festive quinoa recipe from the chapter "Heavenly Holiday Menu".
It's one of my favorite chapters as the recipes enable you to add some nutrients onto your Christmas or Holiday dinner table without it being boring side veggies.
In the chapter you will find six simple but delicious recipes and even a delicious Christmas cookie one.
The quinoa recipe could not be simpler and it is a great last-minute side dish.
Even if you have classic Holiday roasts, this simple quinoa dish will definitely pep up your Christmas table and make sure you get enough nutrients at Christmas.
Super quick & festive quinoa
Ingredients
200 g of quinoa
600 ml of water
½ tsp apple cider vinegar
60 g pecans (optional, also nuts of your choice)
Juice of half an orange
1 teaspoon of coconut oil
1 teaspoon of maple syrup
1 teaspoon of turmeric
sea salt and pepper
60 g of raisins
Instructions
Boil the quinoa with 600 ml of water and apple cider vinegar in a saucepan. Reduce the heat and cook for about 15 minutes until the water has evaporated.
In the meantime, chop the pecans and place in a pan.
Roast without oil for about 3-5 minutes until the aroma unfolds. Be careful not to burn them.
Fluff the cooked quinoa with a fork and season with orange juice, coconut oil, maple syrup, turmeric, sea salt and black pepper. Stir in the raisins and roasted pecans and serve warm.
 Enjoy!