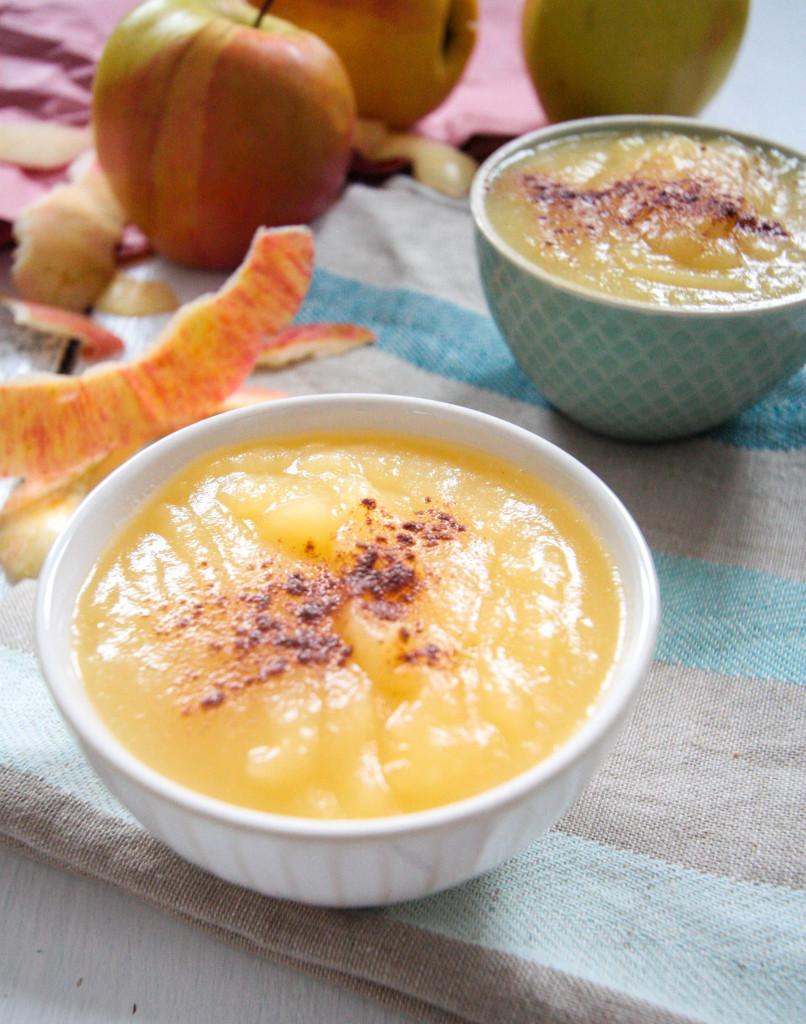 Fall is hands down my favorite of all four seasons. These days, it is showing us its most beautiful side, making me feel like I'm actually over in New England instead of Germany. Wherever I go, I see bright golden, red, purple, yellow or orange trees, forming a beautiful autumnal landscape. One thing that I love about fall is apple picking, which I already wrote about in an article about a fun apple picking fest that I like to attend every year. Since I went apple picking twice this year, we had so many apples that I didn't even know what to do with all of them. I actually love to eat the apples just plain as they are, but there are only so many apples you can eat a in a day, and we are still sitting on a huge basket full of Jonagolds.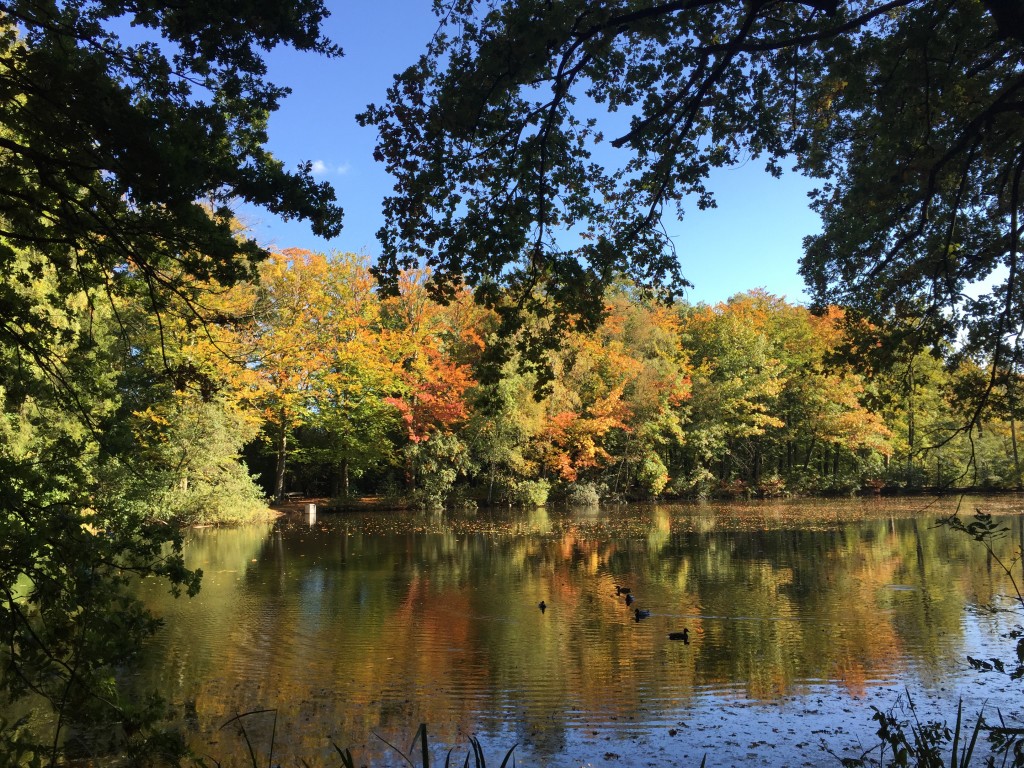 Turning the apples into homemade apple purée is one of my favorite things, because it tastes so fresh and delicious, and because it makes our whole apartment smell like fall. Making your own apple purée is something that my grandma used to do, but I feel like our generation has no clue how to make their own apple purée. All we have to do is run to the store, and there's a whole shelf of apple sauce waiting for us. Finding apple purée that is completely added sugar free is actually really hard. And trust me, the homemade version is a million times better, because it really tastes like fresh apples and because it contains no added sugars or nasty preservatives. Making your own apple purée is so easy , all you need is apples, some lemon juice and a sweetener of your choice. I use maple syrup, but agave or coconut sugar are also great unrefined sweetener options.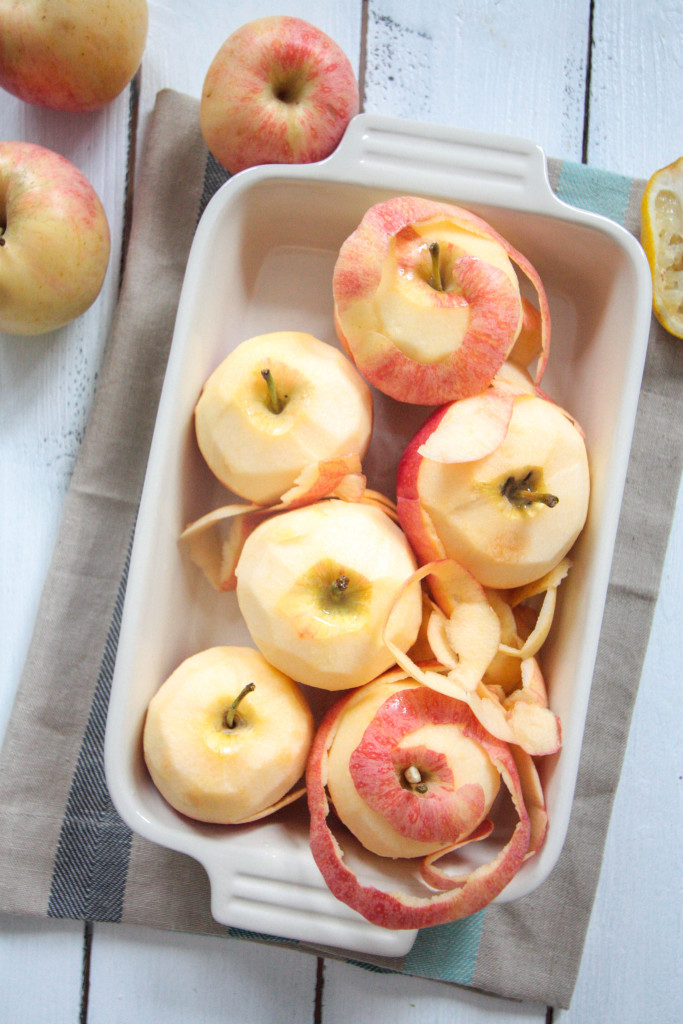 INGREDIENTS
– 1kg of apples
– 1/4 cup (60ml) of water
– 1 tablespoon (15ml) of lemon juice
– 1 teaspoon of cinnamon (optional)
– 1 tablespoon of maple syrup (optional)
METHOD
Peel the apples and remove their core.
Cut them into bite-sized pieces, and place them into a large saucepan. Add the water, two tablespoons of the lemon juice, and the cinnamon.
Cover and cook over medium heat for about 15 to 20 minutes, or until apples are soft.
Allow to cook, then mash with a fork or simply pour it into your food processor and mix until you have a fine puree.
Sweeten with maple syrup or other sweetener of your choice.Stored in an air tight container, the apple puree lasts for about five days in the fridge.
P.S.: If you have a Thermomix, then it's even easier. You simply place the apples, the cinnamon, lemon juice and water into the Thermomix and cook 7 – 8 minutes /100°/Level 1, then puree it for 20 – 30 seconds on Level 5.
Enjoy!