This quick mexican-inspired salad is perfect for a summer BBQ potluck.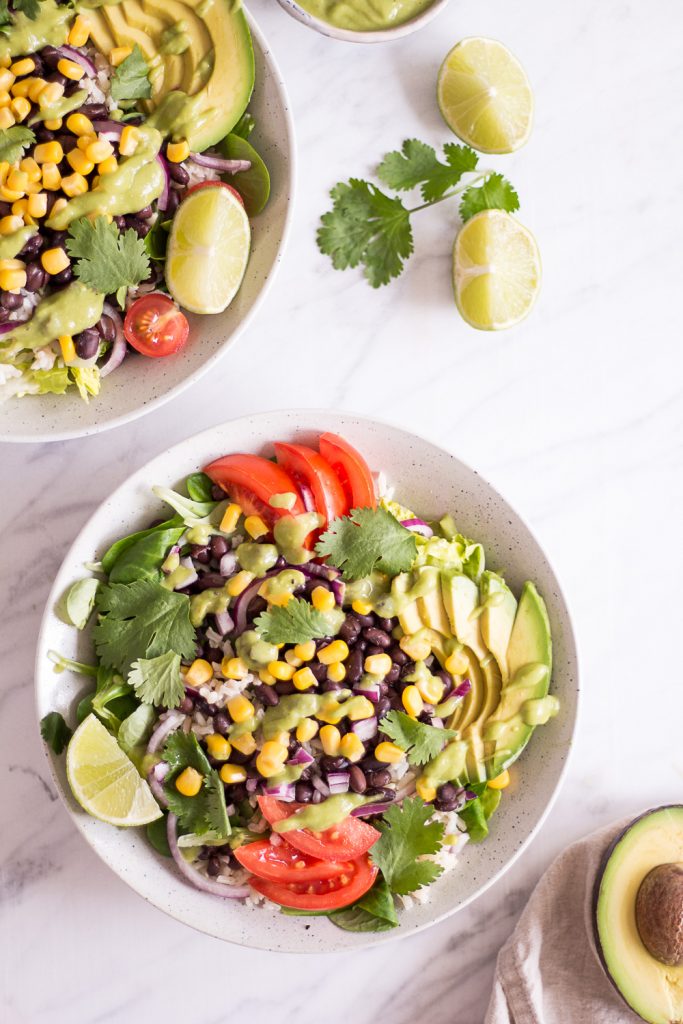 "We're having a BBQ potluck – can you bring a salad?"
Panic. Sweat. Heart attack.
It's BBQ season and along comes the yearly salad-contest.
If you've ever been to a summer BBQ slash potluck, you'll know what I'm talking about. Of course for the men it's all about the grill, but for me, it's all about the salads. And if we're being completely honest, it's always a bit of a "who brings the craziest, most exciting salad to the event" kind of thing.
Am I right?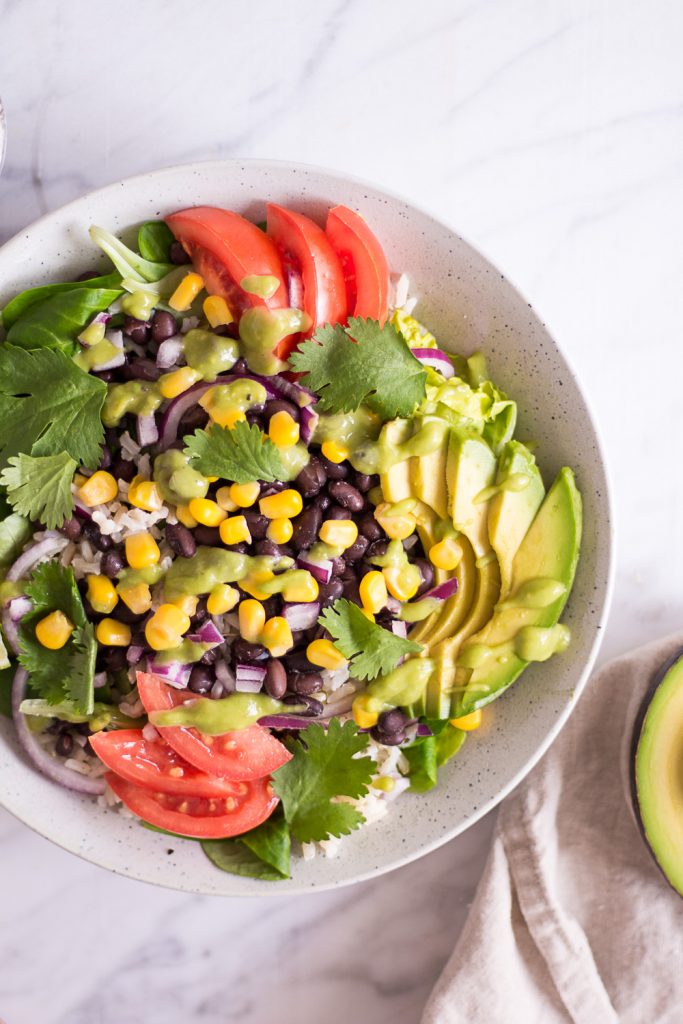 Of course, we're all busy, independent, working ladies, mothers or grandmothers – but when it comes to food, we want to show-off. I consider myself an emancipated woman, but when I go to a BBQ, it's like back in the 1900s with the women chatting near the buffet and the men gathering around the host's newest Weber-BBQ. That's just how it is, and I guess BBQing takes us back to the time when the men were the hunters and the women were collectors.
If you don't already have your grandma's secret ingredient salad in your back sleeve, then this salad is all you need to wow a crowd. It's simple, requires no super special ingredients, and can be whipped up in thirty minutes. Probably even less, if you pre-boil the brown rice.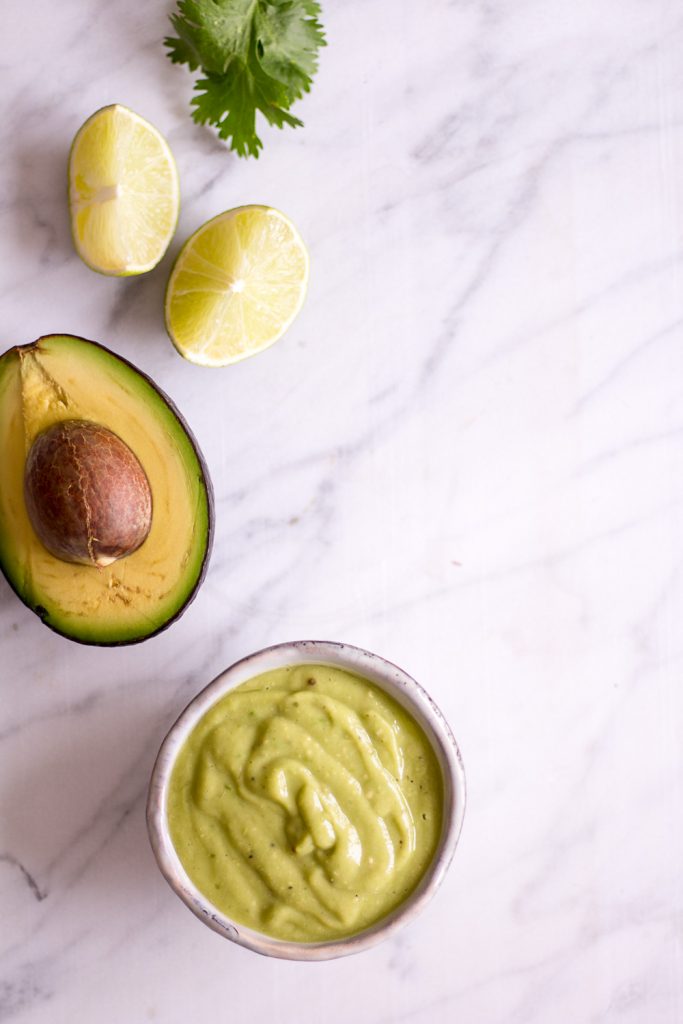 All in all, whenever I make salads, I tend to make sure to create macro-bowls containing all three essential macro-nutrients: carbohydrates, protein and healthy fats. This bowl contains all of the above, as well as vital micro nutrients such as magnesium, folic acid, potassium and even some iron. So you can even call it a macro and a micro bowl.
Yet another reason to take this salad to the next potluck BBQ.
If you want to upgrade it, here are my top-choices to get the most out of this Mexican-inspired salad:
Jalapenos (the number one ingredient that makes you the master of all BBQ salads)
Cilantro – for me not an optional ingredient, but some people do not like cilantro.
Carrot Strips
Roasted veggies such as sweet potatoes, carrots, red bell pepper or fennel
Other beans or pulses such as back or white beans, black eyed peas, cannellini beans or even lentils
Don't let my suggestions stop you from getting creative yourself!

Quick Mexican-Inspired Salad
Ingredients
For the salad:
300g of salad mix (about six handful) such as mache, rocket, baby spinach or romana
200g (1 cup) of brown rice or quinoa
1 can / glas of black beans or kidney beans, 240g drained
1 red onion
1 ripe avocado
1 can / glas of corn, about 150g (1 cup) drained
200g (1 cup) of cherry tomatoes
For the Avocado-Lime-Dressing
3 tablespoons of extra-virgin olive oil
2 tablespoons of white balsamic or apple cider vinegar
the juice of one lime
1 ripe avocado
1 teaspoons of honey or maple syrup
sea salt and pepper
Instructions
Cook the brown rice according to package details. Try to use the uncooked version, not the pre-cooked kinds. Normally, brown rice needs to cook for 25 minutes.
Wash and dry the salad, and place it into a salad bowl. Wash the cherry tomatoes and cut them in half. Cut the avocado, remove the stone and scoop out the flesh and then cube it. Drain the beans and the corn and wash thoroughly under running water.
Mix all ingredients in the salad bowl.
For the dressing, mash the avocado with a fork or place all ingredients into a blender or food processor. Sprinkle over the salad and enjoy.
Enjoy!
---
DID YOU MAKE THIS RECIPE OR HAVE ANY SUGGESTIONS, QUESTIONS OR COMMENTS?
Feel free to leave a comment below, and don't forget to tag your creations on social media using #heavenlynnhealthy.
I'd love for this blog to be a dialogue.
---
Merken
Merken
Merken
Merken