Welcome to my world in June – this is my healthy inspiration in June.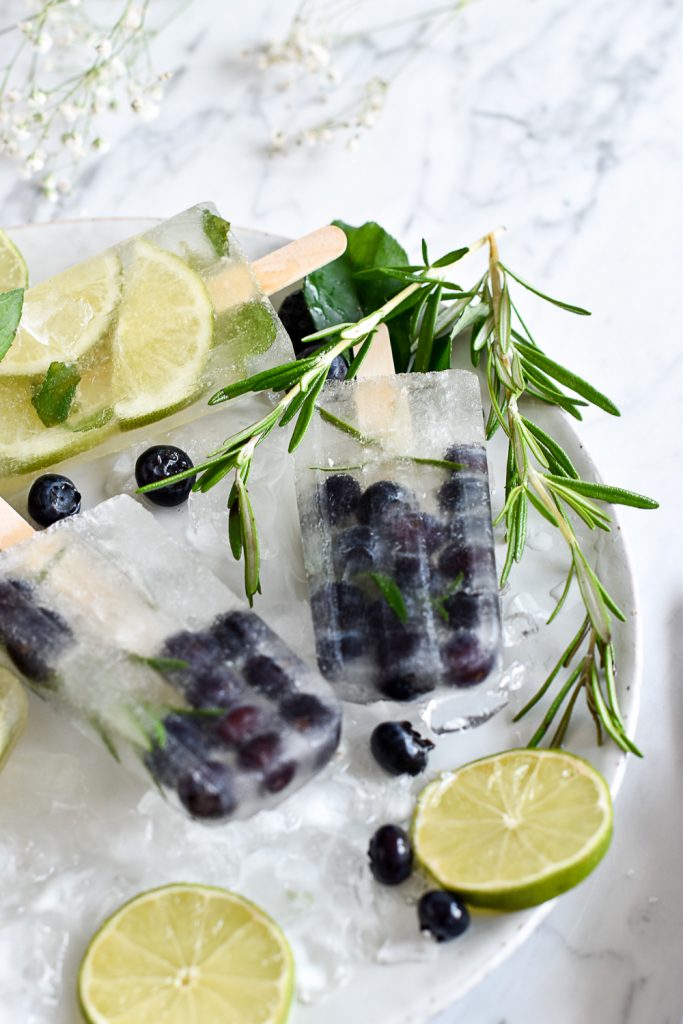 I have mostly been traveling during the month of June, and I will mostly be traveling during July as well, that's why my healthy favorites in June are very travel and summer themed. As you probably know, I spent most of June in Bali, so this post is all about summer popsicles, a new swim suit and online Yoga classes.
Two popsicle recipes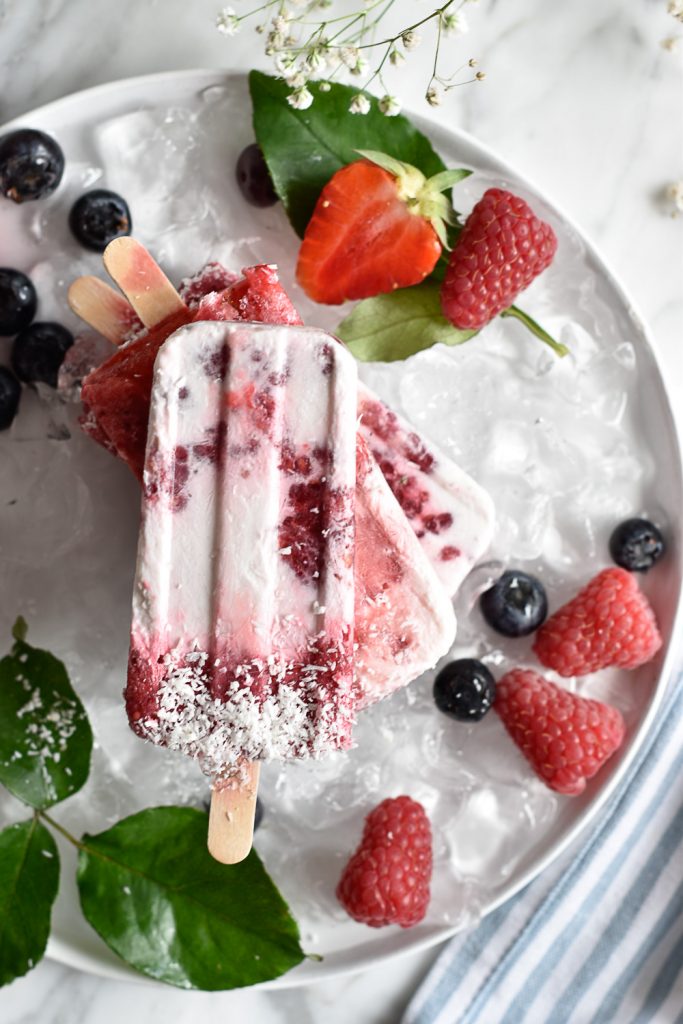 Besides blogging on Heavenlynn Healthy, I also have a monthly column in the German online magazine OhhhMhhh. Two refreshing coconut popsicle recipes went up on OhhhMhhh last week, and obviously I also had to share them here as well. I have to admit that I never really stick to a strict recipe when I make summer popsicles. I basically use what I have and I love being creative with ingredients and flavors. So if you feel like making popsicles with turmeric, beetroot or carrot – go ahead. Just be creative and enjoy summer!

Healthy Inspiration in June
Ingredients
2 cups of coconut water
1 cup of berries of your choise
some herbs of your coice
I chose the following flavor combinations:
lime and mint
strawberry and basil
blueberry and rosemary
raspberry and mint
Instructions
Simply place about 4 berries (or strawberry slices) and 2 herb leaves into each popsicle mold and fill up with coconut water until ¾ full. Freeze for 30 minutes then add the popsicle sticks and then place them back into the freezer for at least 4 hours, better over night, and enjoy.
Notes
!I chose the following flavor combinations:
lime and mint
strawberry and basil
blueberry and rosemary
raspberry and mint

Coconut water is not for everyone, so you could also use fresh fruit juice (such as apple juice) or any other (healthy) drink of your choice.
Creamy Berry Popsicles
Ingredients
2 cups of berries of your choice like raspberries, strawberries, blueberries
1 can (15oz, 425ml) of full-fat coconut milk
3 tablespoons of raw honey or rice malt syrup
1 vanilla bean
Instructions
In a bowl, whisk together coconut milk, 2 tablespoons of honey and the insides of the vanilla bean. In a blender or food processor, blend together 1 cup of berries and the remaining tablespoon of raw honey.
For an easy option: Mix the coconut cream and berry puree and fill evenly into the popsicle molds. Freeze for 25 - 30 minutes and insert the popsicle sticks. Freeze for a minimum of 4 hours, preferably overnight before you serve them.
For a pretty look: Fill the popsicle molds half way up with the coconut cream and add about 3 - 4 berries. Freeze for 30 minutes before adding berry-honey layer. Freeze for 15 minutes before adding the popsicle sticks. Freeze for a minimum of 4 hours or overnight.
Pineapple & Turmeric
Two of my favorite things in Bali: pineapples and turmeric. I consumed both foods in large quantities while I was vacationing on the island, pineapple in my smoothies and turmeric in basically everything else. And then I remembered that I already have an amazing pineapple & turmeric smoothie on the blog, which I had almost forgotten about. It's such a refreshing and delicious drink, that you will absolutely love it!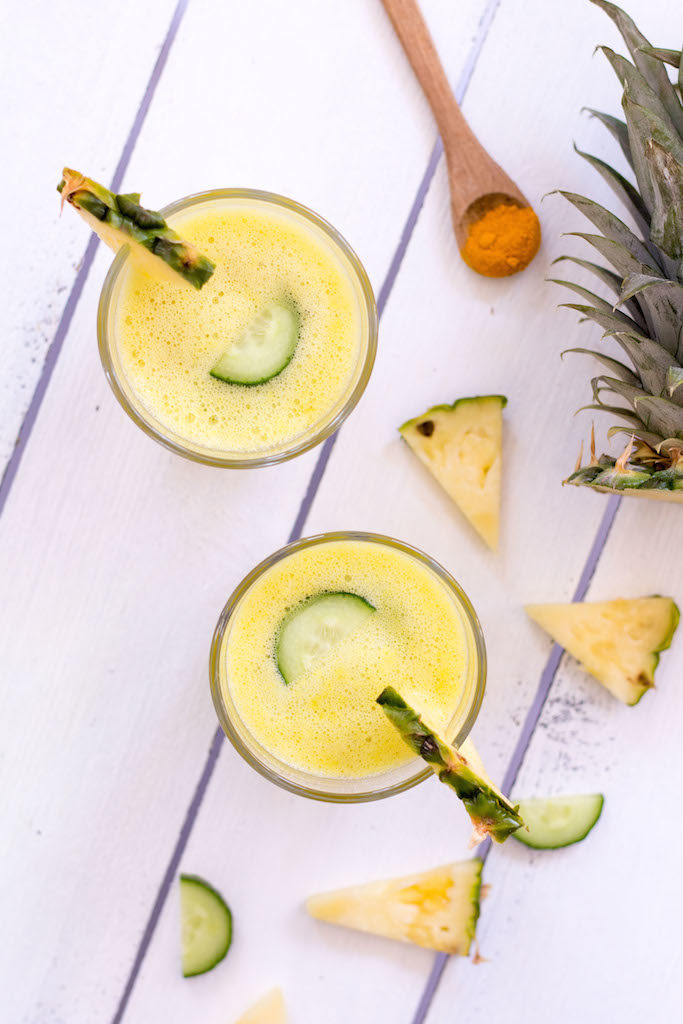 A new swimsuit by the ethical fashion brand MyMarini*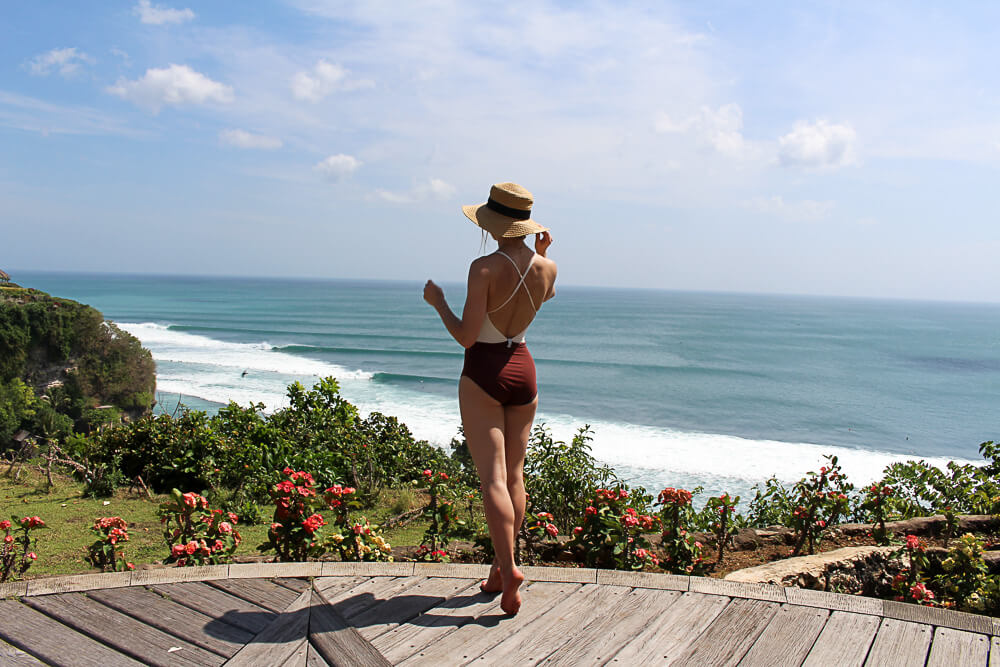 Though I am a food blogger, I happen to like other things than just food. One of them is fashion, and I was super excited to learn that MyMarini* founder and designer Mareen was a Heavenlynn Healthy reader. That's why I am now the proud owner of a MyMarini swimsuit. The best part of this one-piece: it looks good even if you do not have the size of a model (like this 1,57m small person right here). It was the first swimsuit that actually looked good on me (am I allowed to say that about myself?) , and it was my favorite thing to wear in Bali.
Activated Charcoal Drink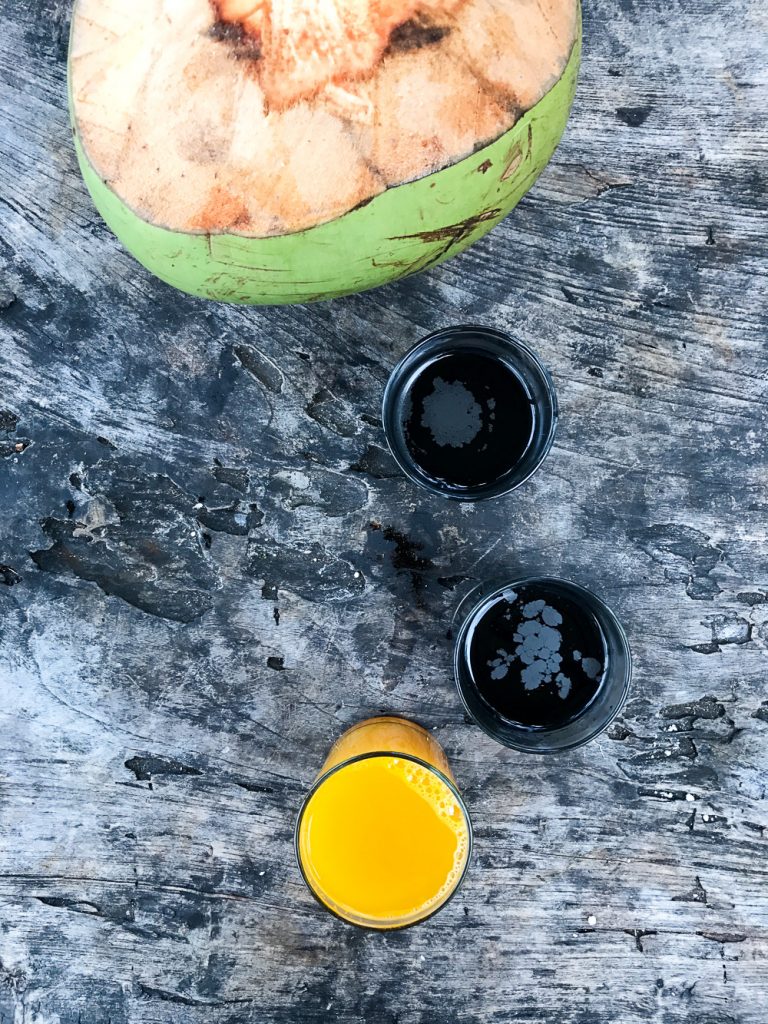 Another Bali-Highlight was this black drink. During our first day in Ubud, both Jannis and I had a bit of a tummy ache (aka Bali belly) and sat down at one of the cutest cafés and restaurants in the area. When the waitress took our order, I asked her if she could recommend anything against tummy problems. She could, and we ended up ordering two activated charcoal drinks. They were completely tasteless, and worked wonders. After about 30 minutes we both felt much better and I was simply amazed. Activated charcoal binds to toxins in your body and is therefore used during detoxes and illnesses, to support the body's natural defense mechanisms.
I am not an expert on activated charcoal yet, but I have ordered some, and will let you know if and how I will use it. I've been using bentonite for quite some time now every time I feel sick or suffer from stomach problems, and I have had quite good experiences with it. What is your experience with activated charcoal or bentonite?
Yoga with Mady Morrison
Last month, I introduced you to spiritual mind choach Laura Malina Seiler and this month, I have to tell you about another woman, who rocks my world at the moment: Mady Morrison. The YouTube Yoga instructor is my favorite yoga instructor at the moment, and I LOVE her videos so much. They are the perfect mix of challenging yoga poses and HIIT and after doing Mady's workouts, you will no longer believe that Yoga is easy. Even my boyfriend loves Mady's videos – he's done at least two a day ever since I introduced her to him. I could not recommend Mady's classes more, and I cannot wait to visit one of her real-life classes in Berlin one day.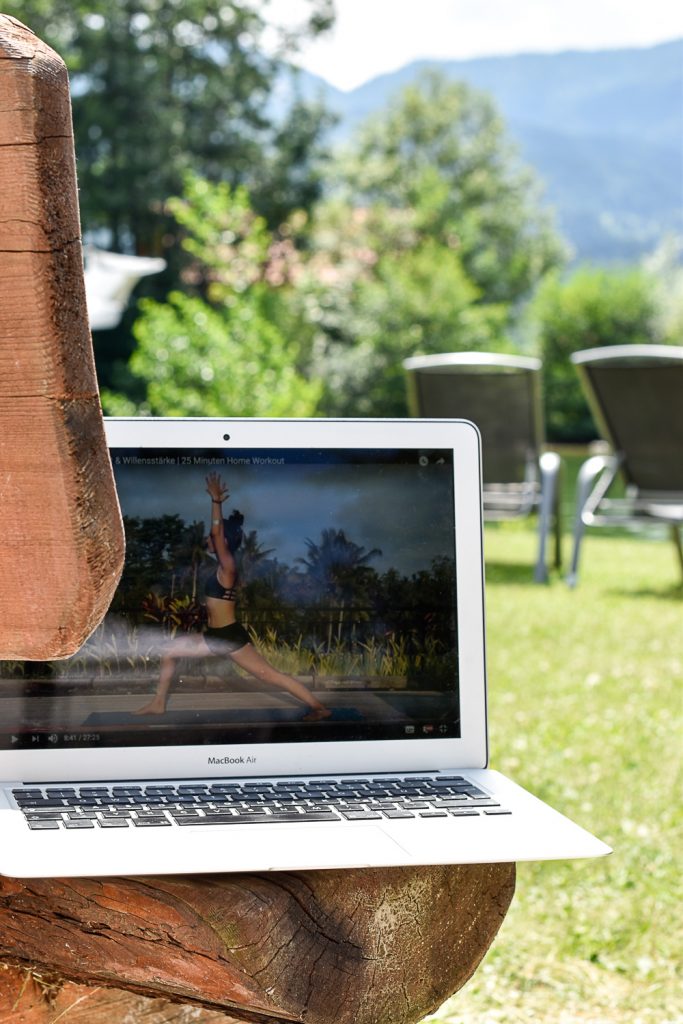 6. Summer linen tops by Jan'n June
Another amazing brand that I recently discovered is Jan'n June*. I thought it was quite fitting to introduce them in my June guide, don't you think? I really have a thing with local brands – especially fashion – so I was even more exciting when I browsed through their website for the first time. Many of their pieces are basics, so you will have them for a long time, such as my white linen top. I wore it in Bali almost every single day to the extent that Jannis asked me whether I had brought other clothes as well. It really is the truth, and I could not recommend this ethical fair fashion brand more.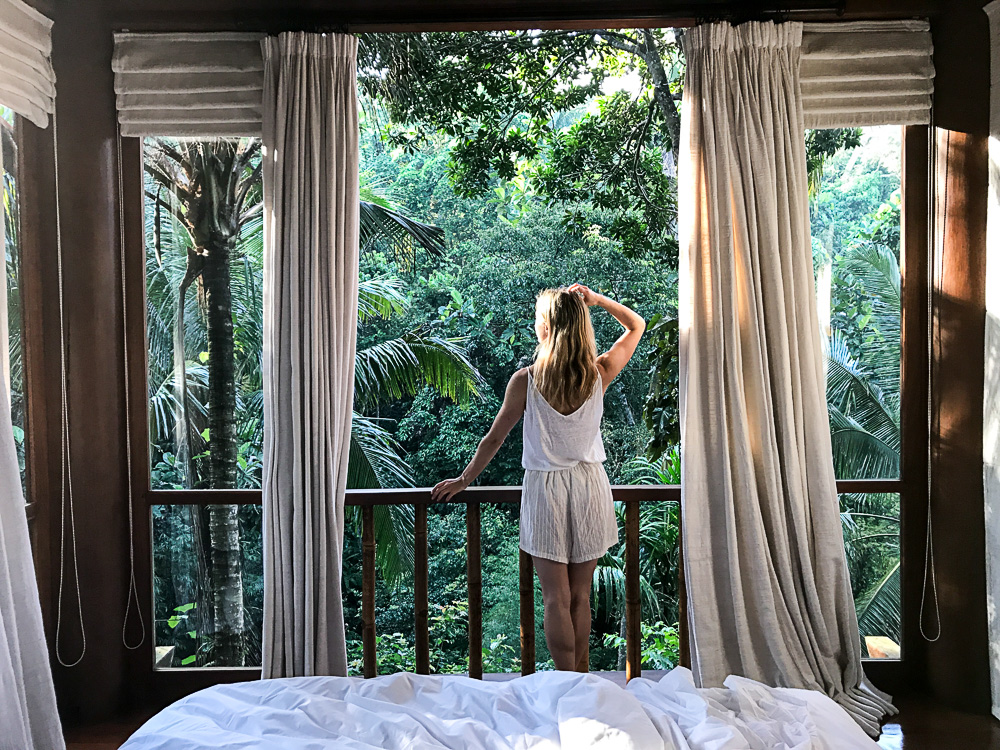 7. A new camera
Last month I upgraded my camera situation to a next level: I got a Nikon D5600 and two brand new lenses, one NIKKOR 50mm 1:1.4f and one Makro-Lens, something that I have been wanting to try for ages. That's why I am proud to say that I am now a Nikon ambassador, and I cannot wait to shoot all of my future photos with this camera. These photos below were taken with the 50mm lens, and I think they turned out pretty well, don't you think? What camera do you use for your photos and what lenses are your favorite?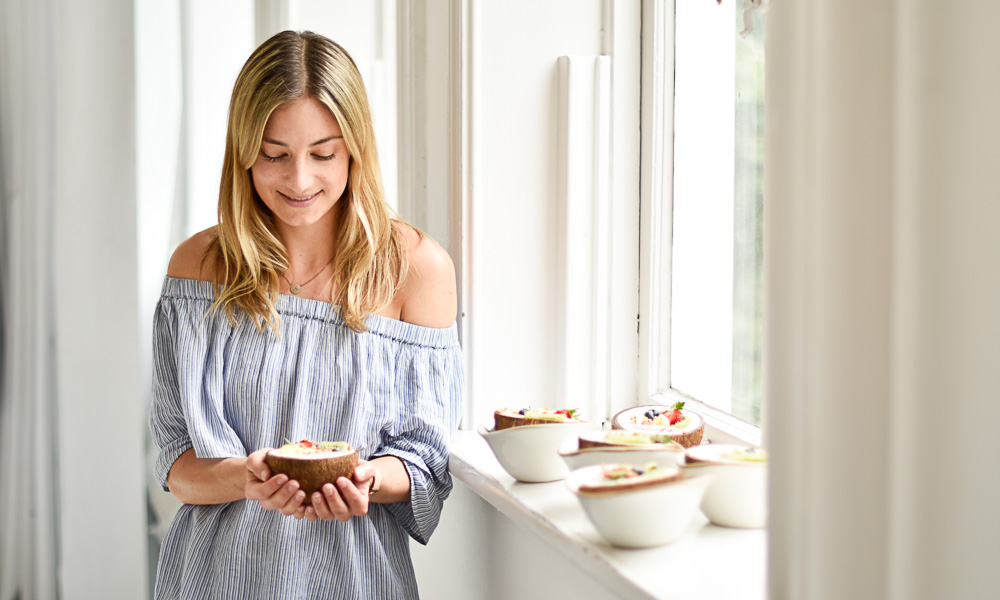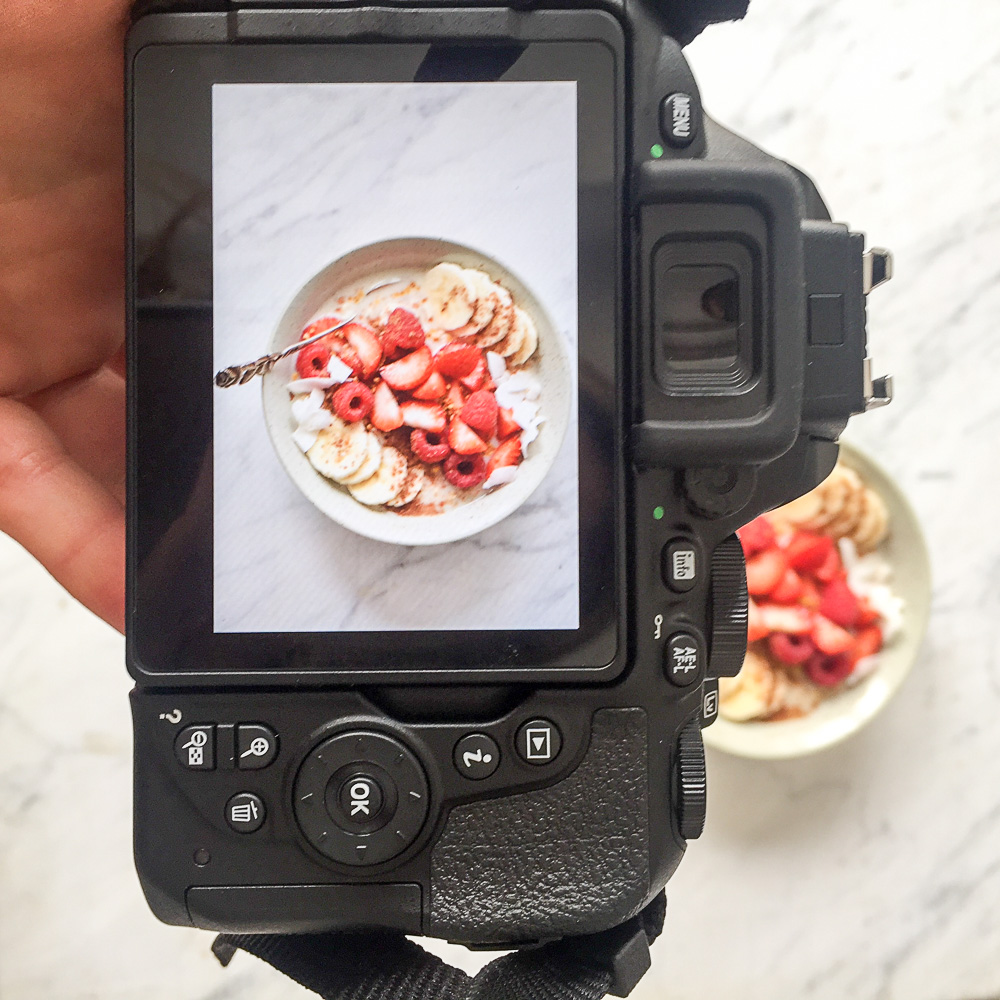 What I learned this month: It's ok not to eat healthy all the time
The thing that fascinated me the most about Bali was the local's knowledge about ingredients and their effects on the body. The Balinese people grow up learning about nature quite differently than we do, and I admire their wisdom and knowledge on health and nutrition. One restaurant's slogan, for example, was:
We eat to stay healthy. Not to get fat.
I simply loved this. However, I want to stress once again that life is not just all about healthy eating for me. Of course Jannis and I not only ate super healthy during our Bali trip. Well, ok, maybe we did, but we also had a Bintang every night or tried the local sweets on the farmer's market, not caring about isolated sugars and whether or not something was healthy. So if you're craving something delicious today, that you have not had in a while, then go ahead and eat it. I recently ate a whole pizza (with cheese and white flour) because why not?!
Eat kale to stay healthy. Eat a pizza to stay sane.
This is another phrase that I could not agree with more. You are the only person who knows what your body wants, what makes him feel good and what doesn't. Do not listen to anyone else but you when it comes to your body and your health. I know that it often seems like I am the biggest health advocate ever (and I am, no doubt about that), but I have a more relaxed attitude towards healthy eating than others may have. If you eat healthy all the time, then it's ok to indulge from time to time. So if you feel like eating a regular pizza tonight, then please go ahead and enjoy it!
I hope that I could inspire you with some of these things, and I wish you a wonderful summer!
xx
Lynn
*These products were given to me for free. All opinions are my own. Always.
Merken
Merken
Merken
Merken
Merken
Merken