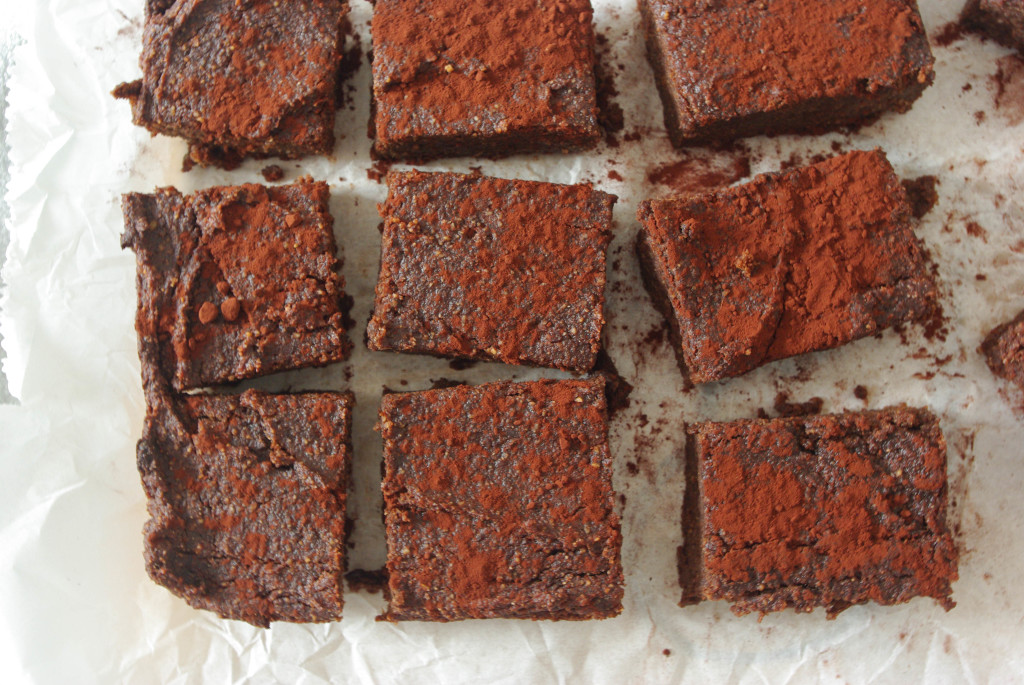 Using vegetables in baked goods may sound strange but it's really nothing new. Our grandparents already used grated carrots to make the most delicious carrot cake. Thanksgiving wouldn't be complete without pumpkin or sweet potato pie. I've already shared the recipes for the most delicious carrot zucchini bread or this amazing beetroot cake. If you're still a bit hesitant about adding vegetables to your baking, then let me assure you that you will not taste them in brownies, pies or muffins at all. Vegetables just have a high water content, which makes them the perfect moist ingredients for brownies. Since sweet potatoes are naturally sweet, they are just amazing in these brownies. They give it enough texture and sweetness while making these brownies incredibly moist at the same time. Sweet potatoes are also the healthiest kind of potatoes as they have the highest amount of vitamin A, an antioxidant powerhous linked to anti-aging benefits, cancer prevention and the maintenance of good eyesight. The real hero in these browies, however, is avocado though. Avocado is the perfect fat substitution as it has a naturally creamy texture, making these brownies even more moist and creamy. It is also a much healthier choice than vegetable oil or butter because it is high in omega 3 fats, the good kind of fat, which help lower cholesterol and improve heart health. The combination of all the ingredients is just mind-blowing and I cannot even put in words how amazing these Avocado Sweet Potato Brownies are. You have to try them yourselves and be amazed how awesome healthy brownies can taste. Trust me, you'll never want to eat regular brownies anymore.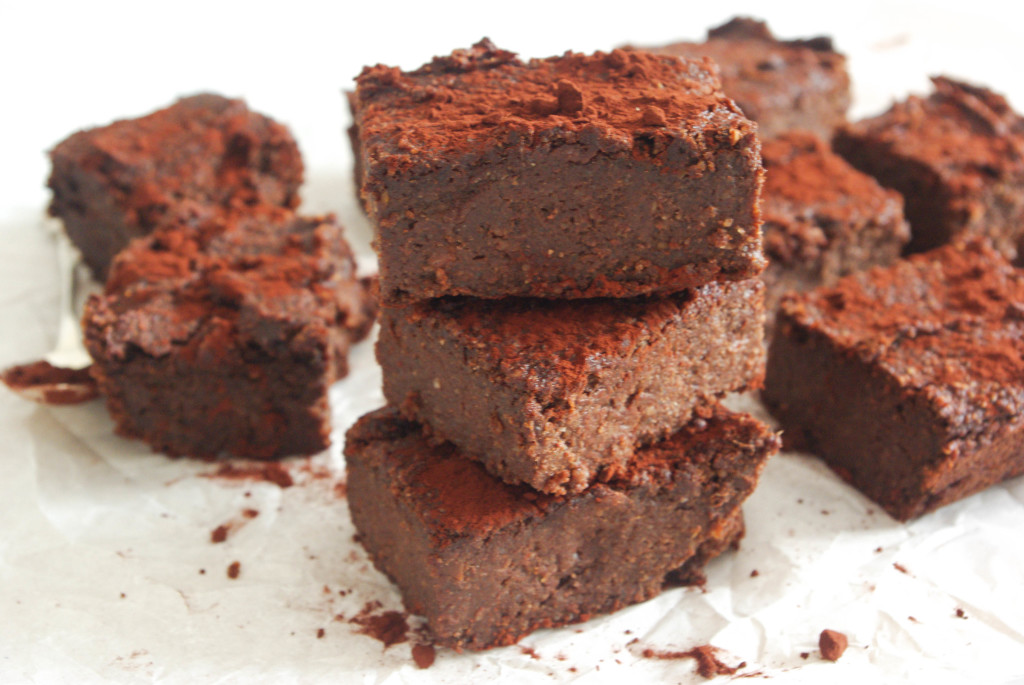 Avocado Sweet Potato Brownies
Author:
Heavenlynn Healthy
Ingredients
½ Avocado
1 large sweet potato (300g)
200g medjool-dates
¾ cup (120g) of ground almonds
½ cup (100g) of buckwheat flour
½ cup (150ml) of apple purree/sauce
3 tablespoons (45ml) of pure maple syrup
4 tablespoons of raw cocoa or 10 tablespoons of regular baking cacao
a pinch of salt
Instructions
Start by peeling and chobbing the sweet potatoes in cubes. Steam them for about 20 minutes until they are heavenly moist. If you don't know how to steam them. I use a large pot filled with water and an iron sieve. Just bring the water to a boil and place the sieve into the pot. Add the sweet potato cubes into the sieve, cover the pot with a lid and let it steam for 20 mintes.
In the meantime, place the almonds into a food processor, and ground them for about a minute. Pit the dates and cut them into little cubes. You can even use your hand to squeeze the dates into a sweet sticky date dough if your blender is not strong enough to blend the dates smooth enough. Add the dates or date dough to your food processor and blend them to a smooth paste.
Once the sweet potatoes are soft enough, let them cool for a couple of minutes, then add them to the food processor with all the remaining ingredients.
Pre-heat the oven to 180°C. Pour the batter into a lined or greased baking dish and cook for about 20—25 minutes until you can pull out a knife out of it clean. Remove from the oven and let them cool completely before removing them from the baking dish.
Enjoy!