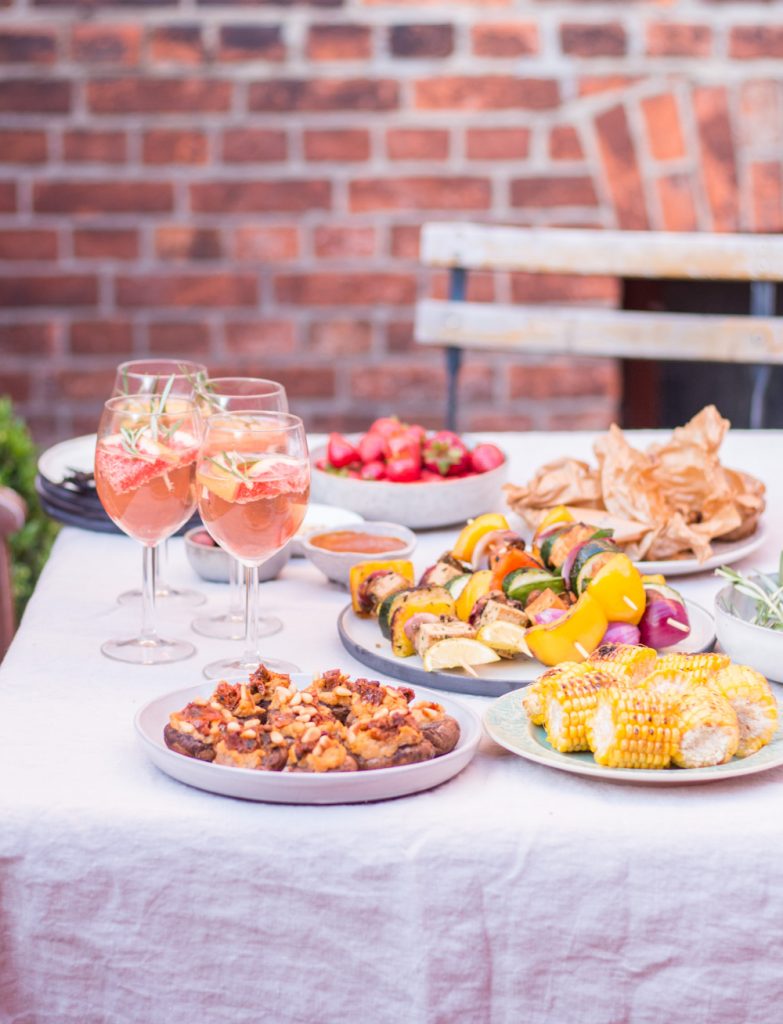 If you're reading this, then give yourself a clap on the shoulder, because you have survived yet another crazy, exhausting, stressful workweek. Now shake off that stress and get ready for an amazing weekend filled with laughter, good food and great company. Also, if you happen to live in a country that is into soccer (say, any country apart from the United States ha), then this weekend marks the start of the World Soccer Championship in Russia. One more reason to invite your friends to a nice BBQ this weekend.
To make your BBQ preparation as stress less as possible, I've come up with five super easy recipes that will hopefully get the full family to eat their five a day for dinner. Obviously barbecue recipes are always more of a suggestion, an inspiration and an idea, which you can ALWAYS adapt according to your taste or your friends' or family's taste. That's why I regard the following recipes as more of a tool that I present to you and that you should fill with life. Of course, I would not recommend making al of the recipes below for one party. Simply pick, let's say, two or three and serve them along with a delicious dinner salad. I'll share my favorite salads at the end of this post, too.
Depending on your diet, you can use tofu, halloumi or whatever else you fancy in the following recipe. I use tofu, because I love it with my peanut sauce, but again, I'm not here to judge. I'm not on a mission to transform anyone into a vegetarian or vegan, I'm simply on a mission to get you all to eat more vegetables. And the following recipes will do so hopefully.
Vegetable skewers two ways
You probably know how much I love asian food. And peanut sauce. So this recipe combines both! If you're not into asian food, then you might like the mediterranean version with the arugula lemon pesto from this recipe. You can use any vegetable and fruit you like in the following recipes, and you can substitute the tofu with anything you like.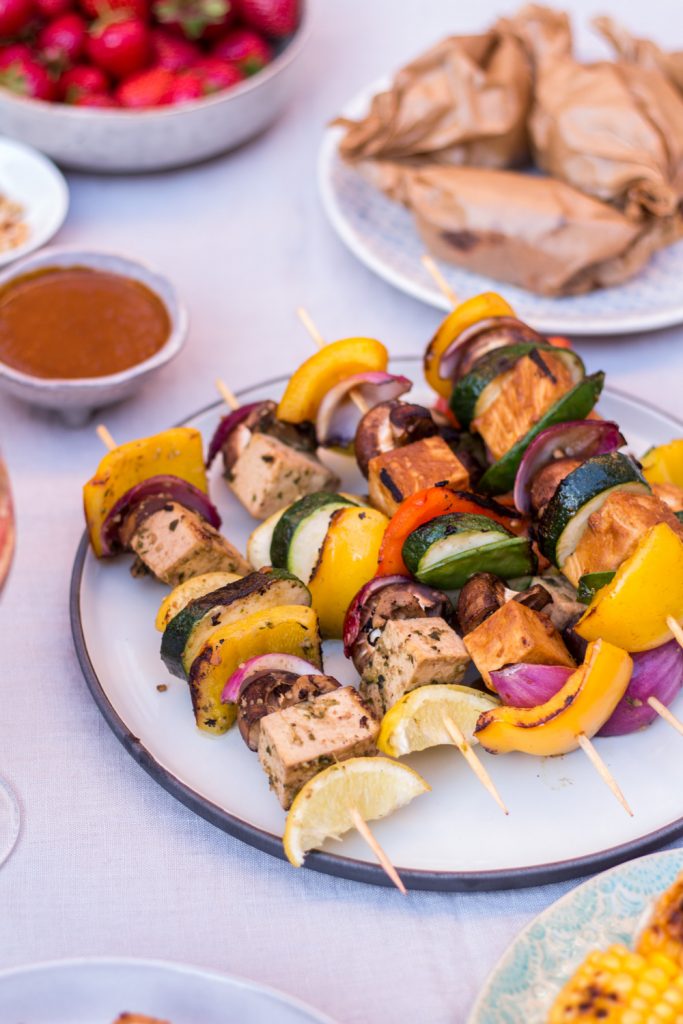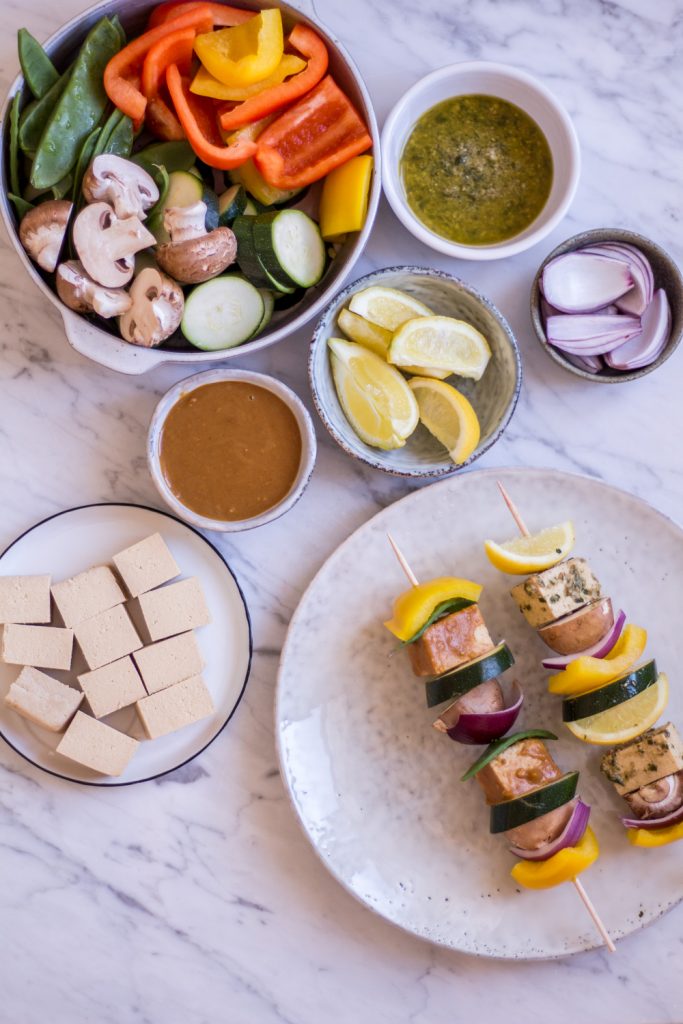 Other ideas for skewers:
(sweet) potatoes, peeled and steamed for 5- 10 minutes
aubergines
pineapple
avocado
fennel
mango
Stuffed mushrooms with sun-dried tomato hummus
I think stuffed mushrooms are simply the best BBQ idea ever. If you are not into hummus, then this cashew-basil creme might be something for you. This super delicious sun-dried tomato and pine nut version is no less delicious though.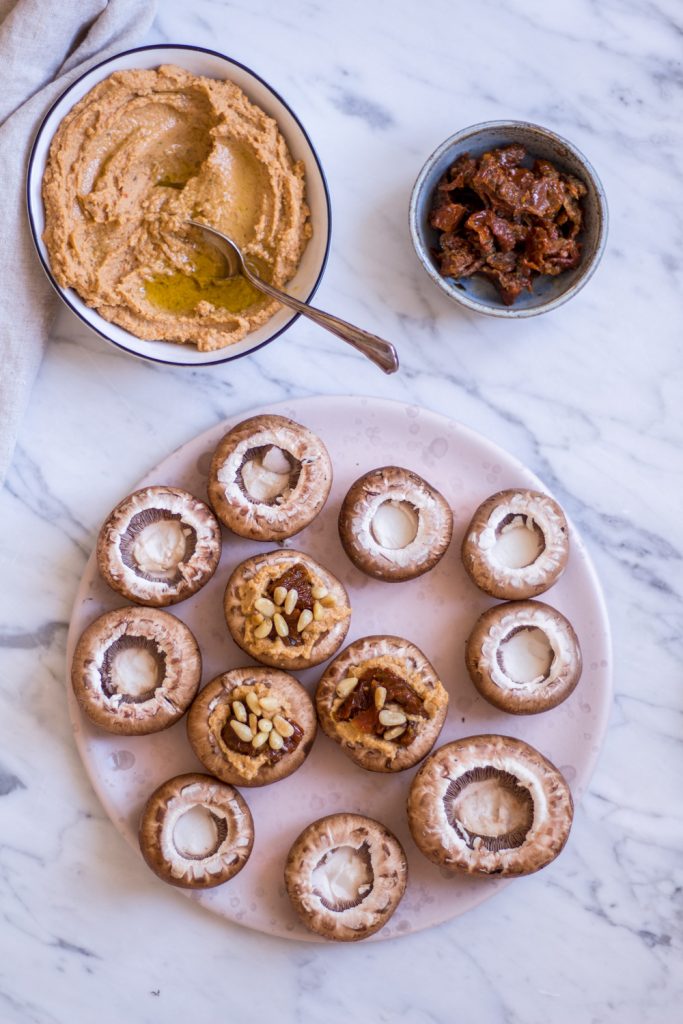 Grilled coconut corn on the cob
I am the biggest popcorn fan! It's my biggest pleasure which I can never say no to. I prepare my corn on the cob just like my popcorn: with coconut oil! Of course you can use butter or ghee, too, but I really love that exotic sweet flavor of the coocnut oil. In my opinion that's all there is to a good corn on the cob. The simpler the recipe, the better the corn.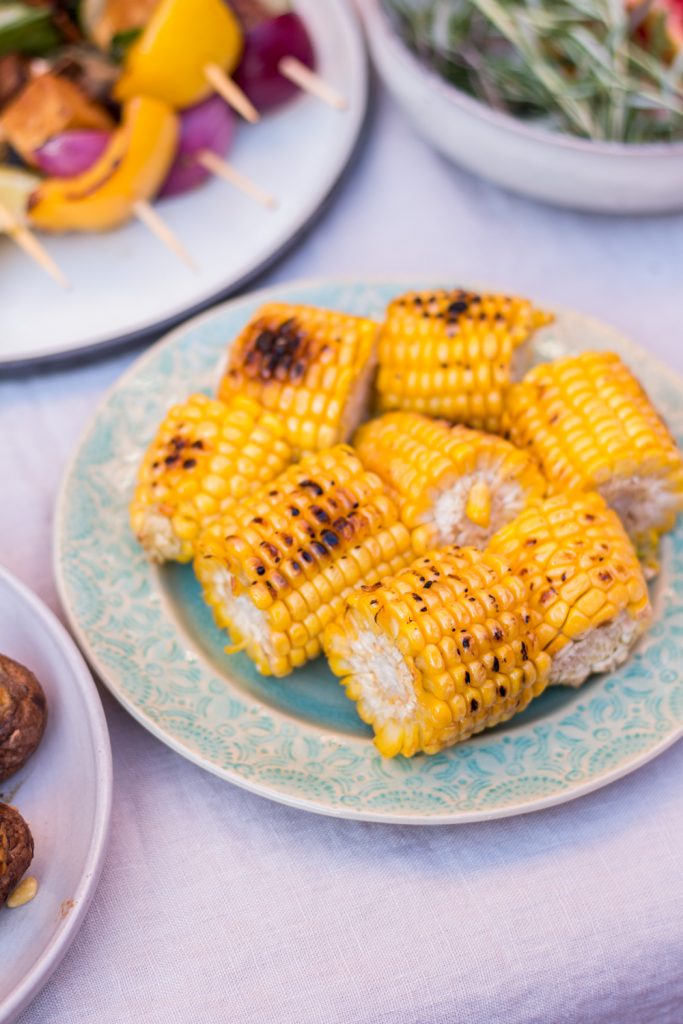 Asian grilled packages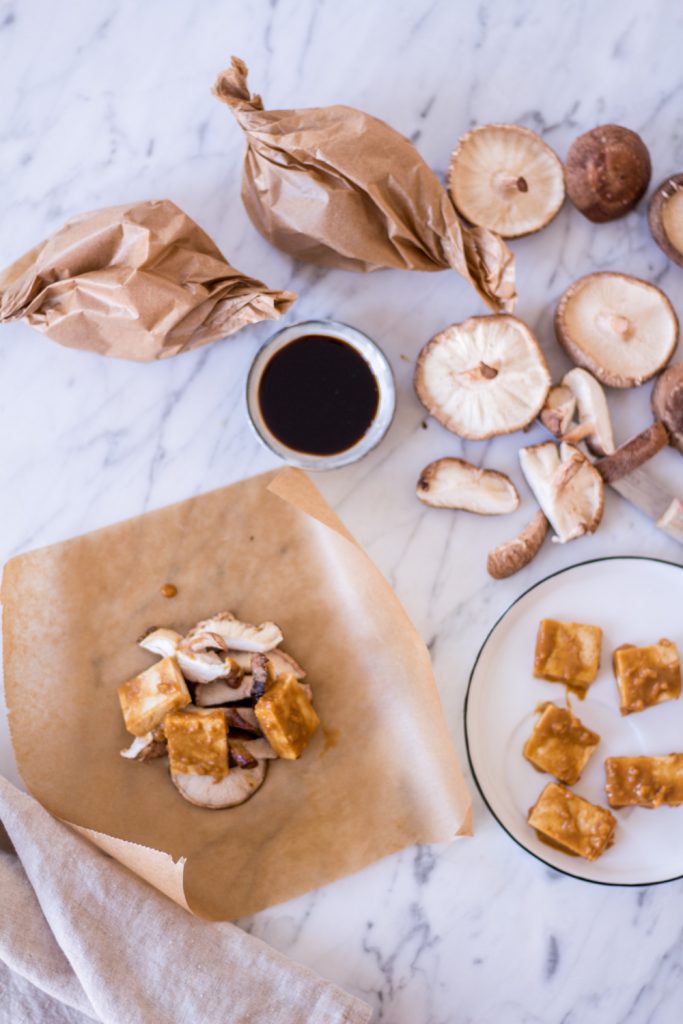 Other package ideas:
feta cheese, sun-dried tomatoes, aubergines, bell pepper, olive oil, oregano, sea salt
feta, stewed cucumber (it's a German thing, I don't know if you can get this in other countries, too), olive oil, sea salt, lemon pesto from the skewers)
chickpeas, bell peppers, spinach, olive oil, fresh basil
Grapefruit Rosemary Spritzers
Now, I am definitely not a big drinker at all. That's why I prepared these spritzers with alcohol-free sparkling wine, but of course, you can use normal rosé wine, white wine or juice if you like.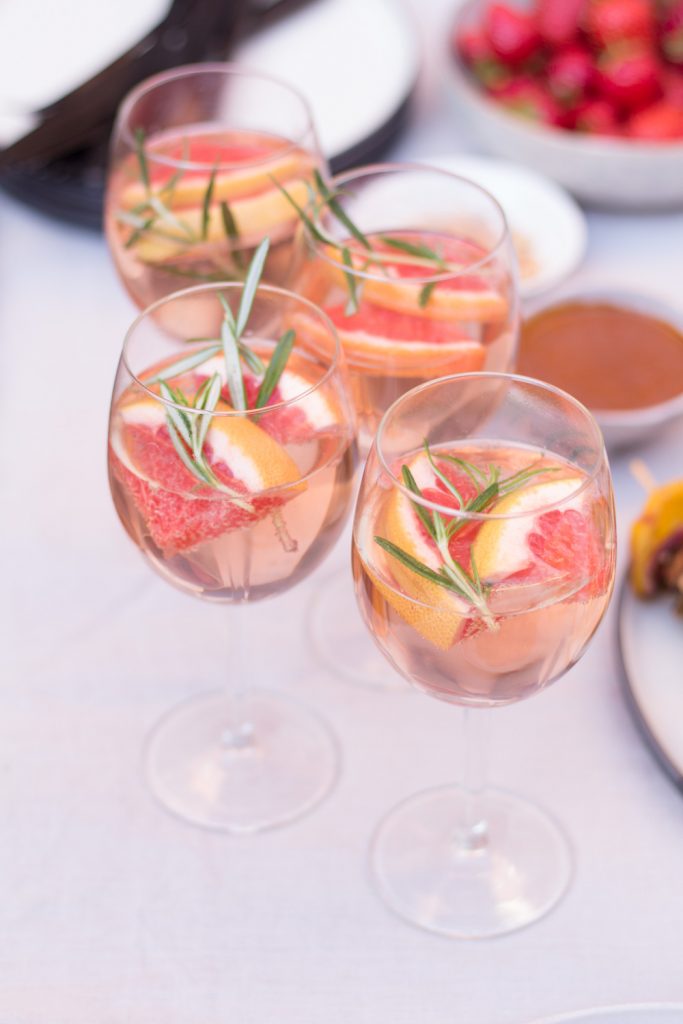 Have fun BBQing!