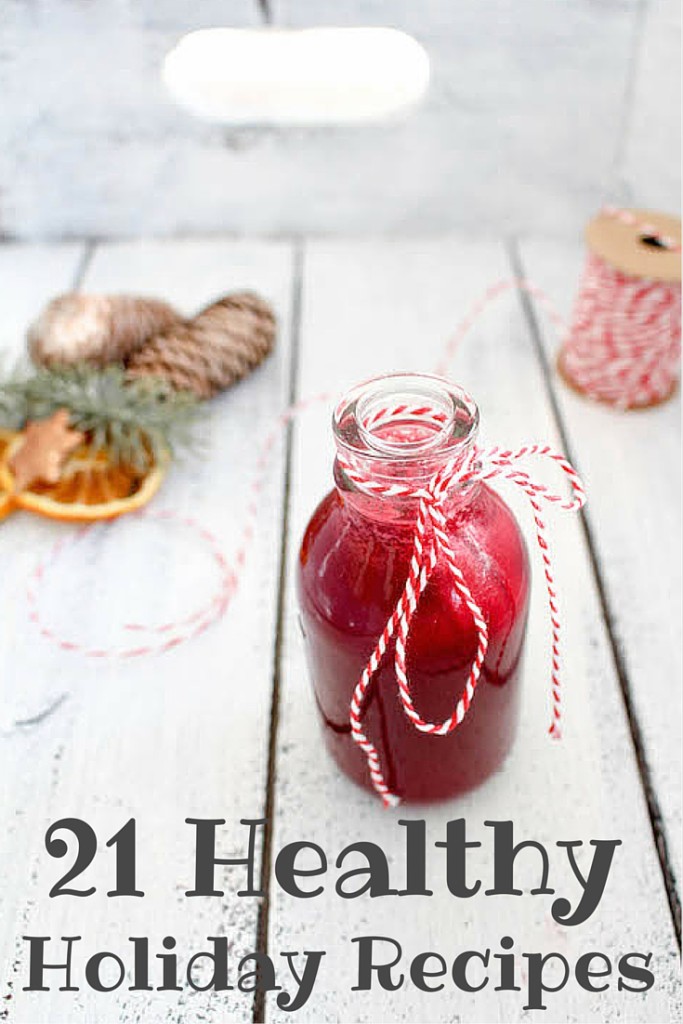 Those of you who have been following my blog already know about my little "Heavenly Healthy Christmas" series, where I shared some delicious and healthy Christmas recipes with you. Even though my blog is only a few months old, I was already able to pile up many delicious recipes that will be perfect for the upcoming Holidays, so I thought I'd post a little medley of my favorite ones.
There are also a few words that I needed to say before I am wishing you all a Merry Christmas. This past year has been such a eventful and exciting year for me. I've started this blog during some shaky months and I would have never imagined that I'd receive so much support from all of you. Yes, if you are reading this, then I am directly talking to you. Reading your comments or personal emails makes me beyond happy. Every time I read some of your kind and inspiring words, I get the chills, and I am deeply, deeply thankful to everyone who reads this blog, cooks my recipes or simply likes to look at my pictures. I am so excited to continue this blog in 2016 – there will be so many delicious and healthy new recipes, maybe a bit more fitness articles or whatever else comes to my mind. If you have any suggestions for recipes that you'd like to see healthified, if you have any critique or simply want to talk to me, feel free to email me at heavenlynnhealthy@gmail.com or just leave me a comment below. I love to hear from you!
Now, I am wishing you all a Merry Christmas!
SIDES
Honey Roasted Brussels Sprouts with Pomegranate Seeds
"I love Brussels sprouts! Roasted is definitely the best but I've never thought of pairing them with pomegranate. I'm excited to try these!" – Kathleen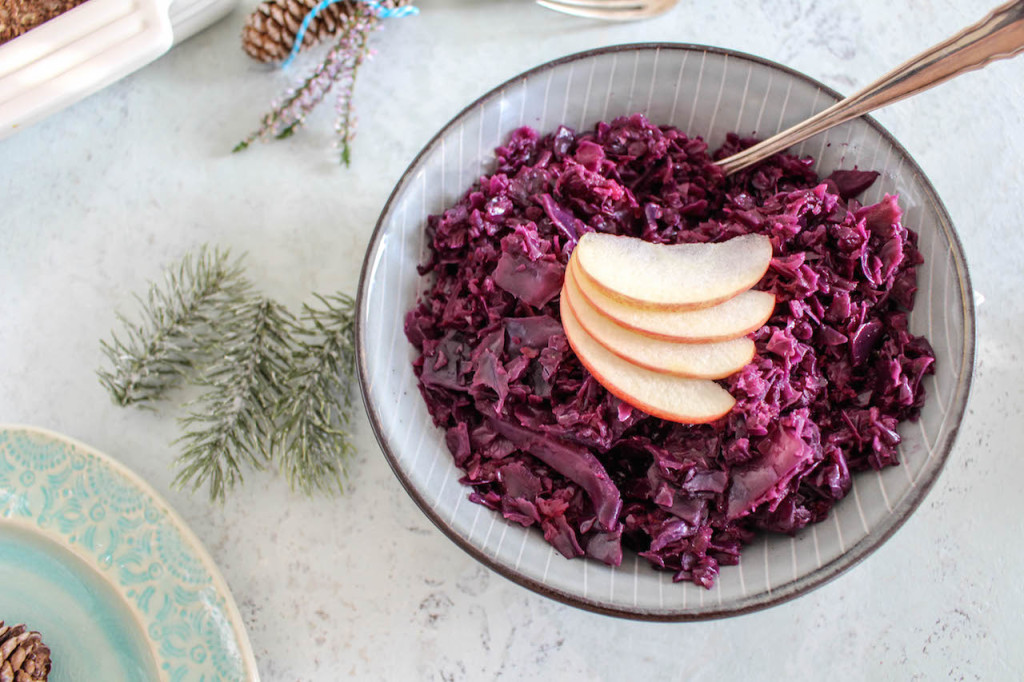 "This looks absolutely fabulous!! Such a beautiful rich color! Thanks for the recipe." – Erin
SOUPS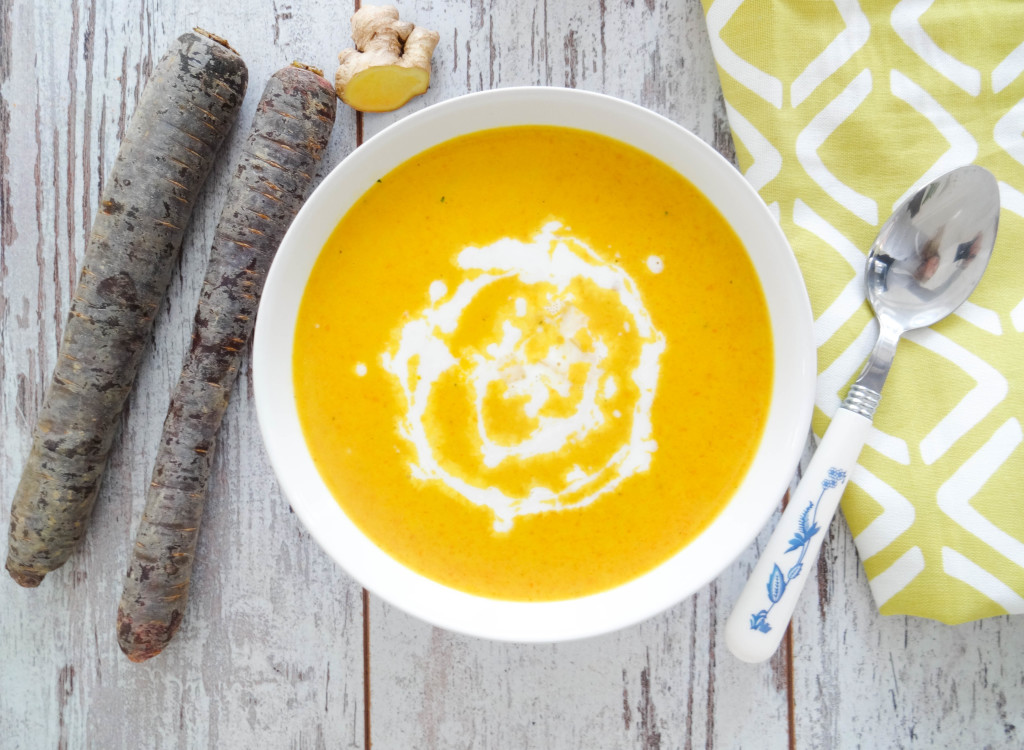 Carrot, Coconut and Mango Soup
"Wow. So good. Never tried carrots + mango before. This recipe will enter my soup hit list. Thank you. PS: Even my little 3year old friend liked it." – Annika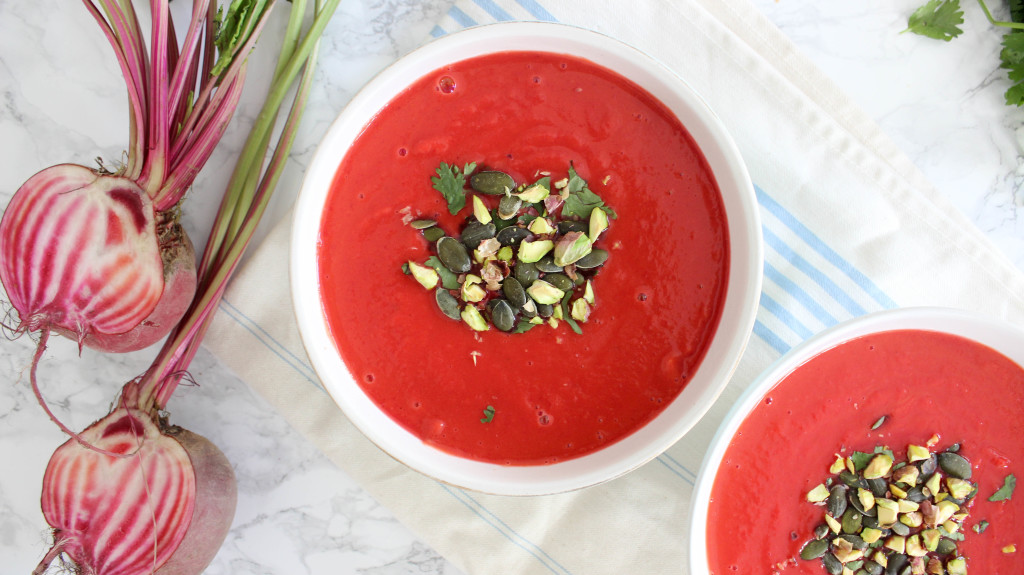 Sweet Potato and Beetroot Soup with Blood Oranges
"This combination is just great. It tastes sweet and fresh, velvet and soft…surprisingly amazing. It is really filling and so easy to make! Loved it! Thanks very much for sharing this recipe!" – Zibe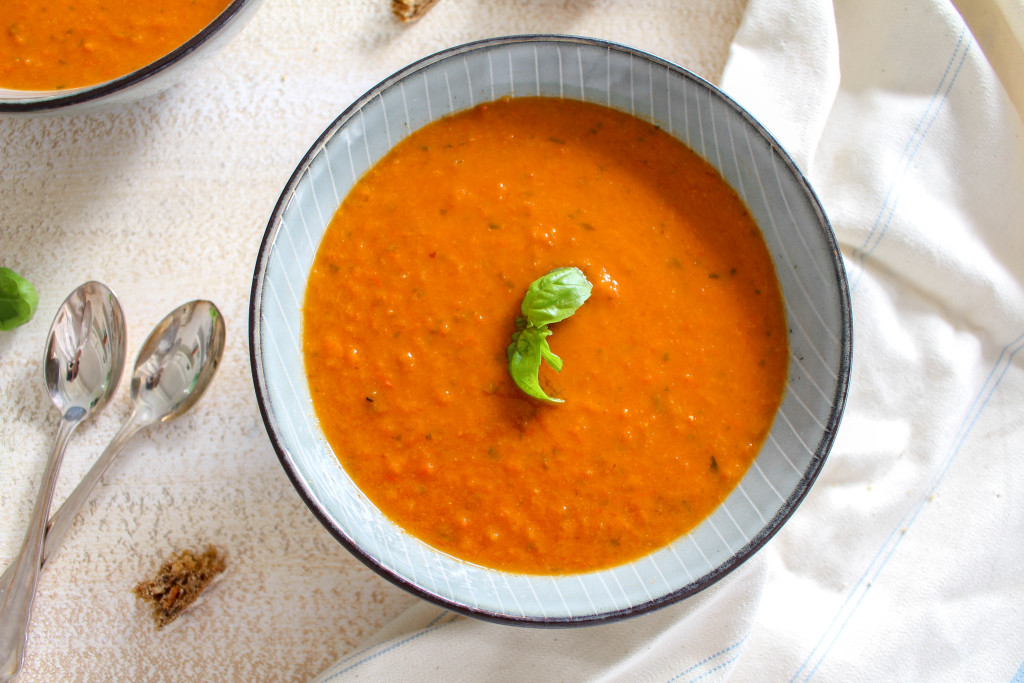 Roasted Red Pepper and Cannellini Soup
"Love this soup, Lynn. The combination of the smoky roasted red peppers with cannellini sounds great. I've made a tomato and cannellini soup before but think that the roasted red peppers are a great alternative. Love all the spices you've added also. Looking forward to trying this!" – Geraldine
SALADS
Massaged Kale Salad with Roasted Pumpkin Squash 
"Loved this salad so much, Lynn. Honestly, I never thought I'd like kale in a salad, but this definitely changed my mind. The dressing is also a keeper. Thank you so much for this recipe!" – Sophie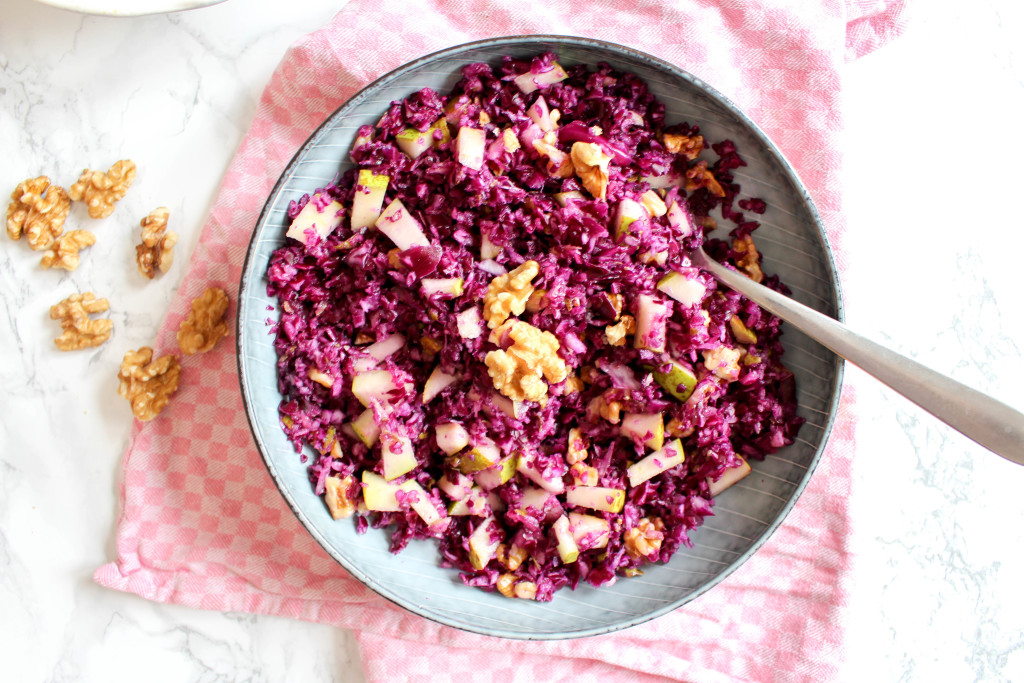 Red Cabbage and Pear Salad with Walnuts
I don't have readers' feedback on this salad, but it's absolutely delicious. Why not try red cabbage raw this Christmas?
Watercress, Beetroot and Avocado Salad with Beluga Lentils
"Ah, now this, Lynn. So delicious and packed with goodness! If only I could get Rob to eat watercress… or arugula. Beets are comfort food IMHO. Love them roasted, pickled, juiced or raw… and they're just a perfect salad companion. There's so much going on in this salad to make it hearty enough for a main. I love salads like this… Thank you Lynn!" – Traci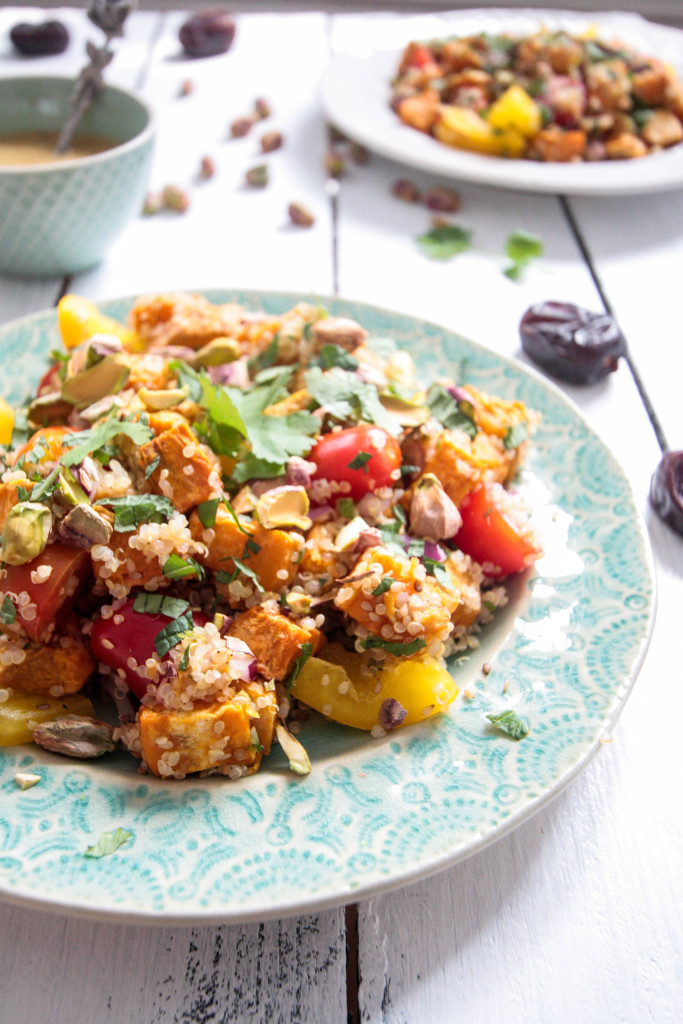 Sesame-Roasted Sweet Potato & Quinoa Salad with Pistachios & Date-Dijon-Dressing
"Wowwww! This combination is screaming eat me! …" – Megan
Mains

Stuffed Sweet Potato with Cashew-Chives-Chutney and Beluga Lentils
"How do you continuously develop such genius recipes? I HAVE to try this, it looks so delicious! Thank you for the inspiration!" – Farina
Lentil-Loaf with Cranberry Sauce
"I'm going to try and make something similar very soon! Looks so good!" – Amelia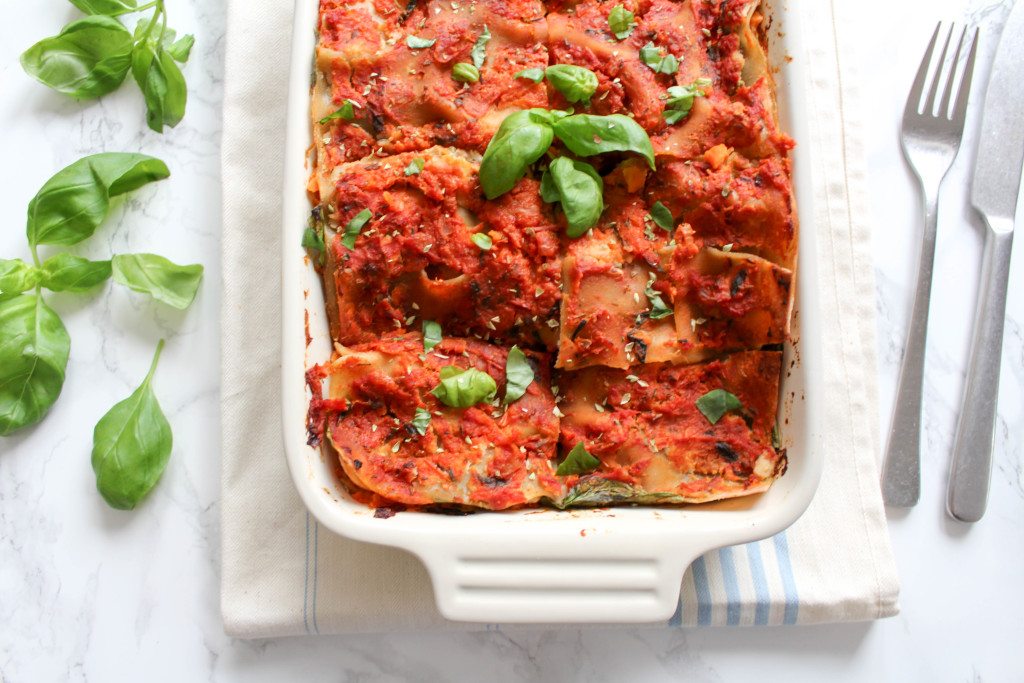 "Looks fabulous, Lynn! I love lasagna and like how you've lightened this up with lots of veggies. Great idea to do a cauliflower bechamel, too! Xo" – Julia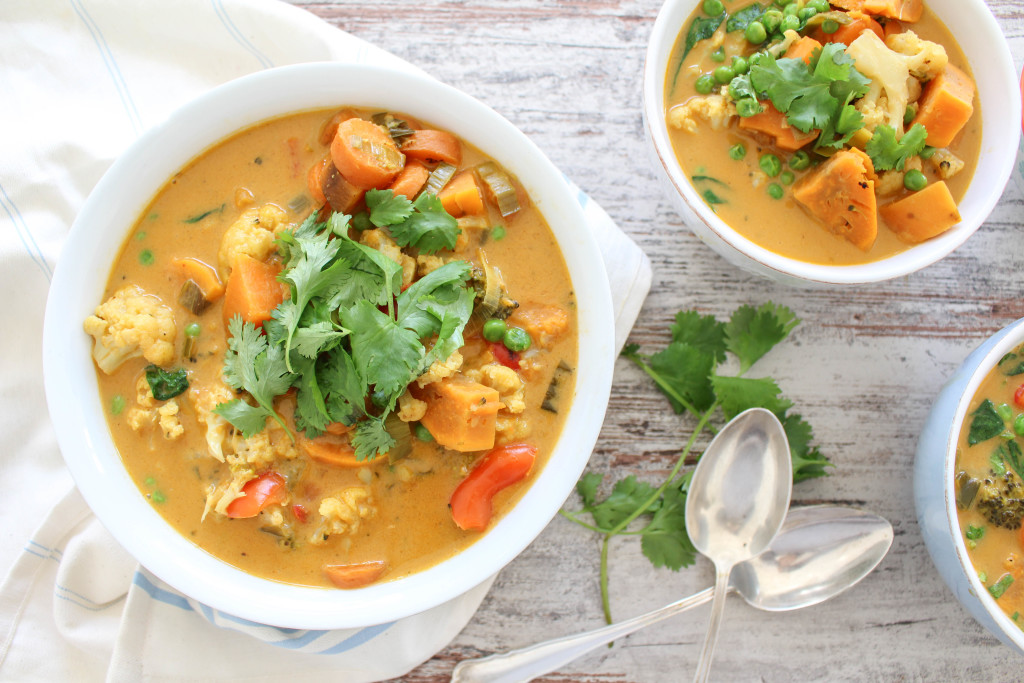 Sweet Potato and Cauliflower Curry
"Your recipes are simply amazing! Not only your ideas but also the descriptions are on point, not to mention the pictures that always inspire me to try a new recipe. I love your blog!" – Laura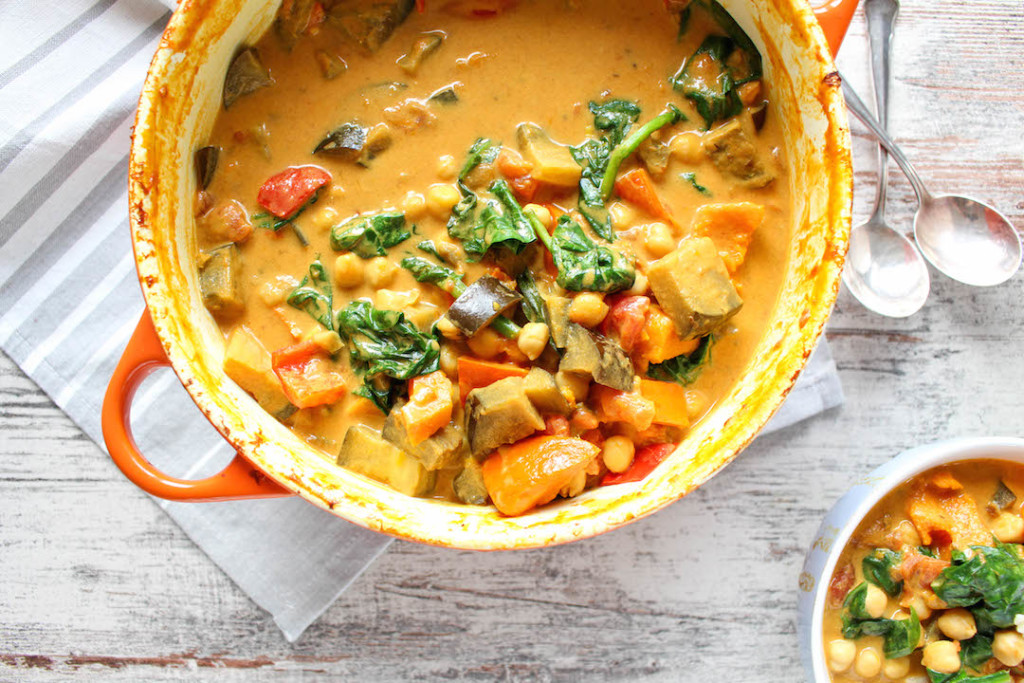 One-Pot Eggplant, Pumpkin and Chickpea Curry
"Lynn, this is beautiful, cozy, winter perfection – yum!" – Kate
COOKIES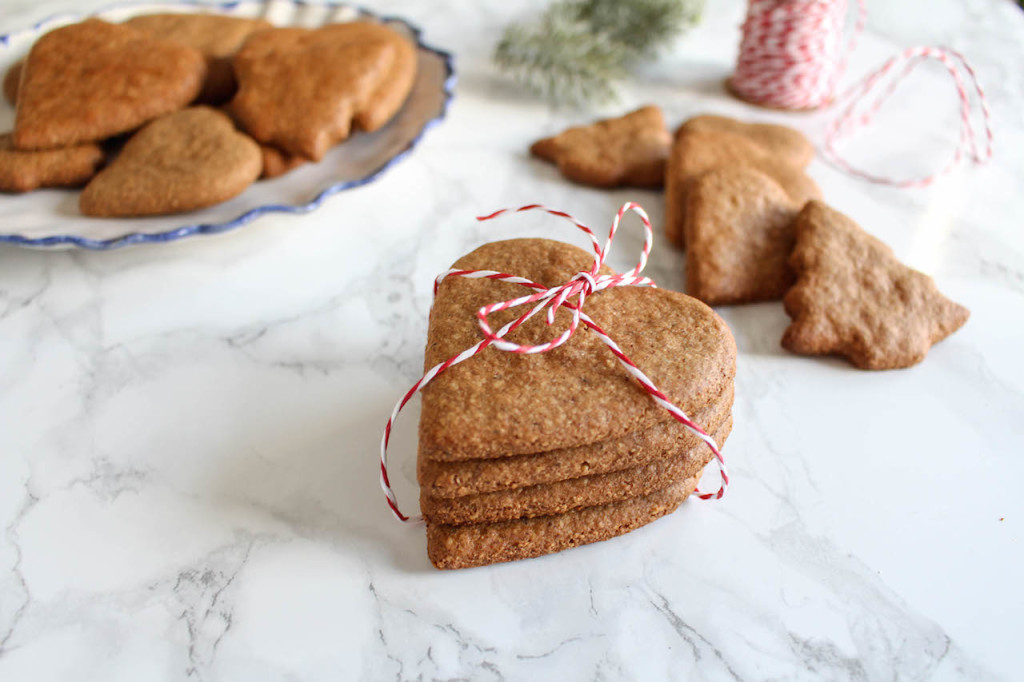 "Looks like your first attempt a healthified cookie was a huge success! They look so delish! And I love how you styled your photos. Want to come to Northern California and do that for all of mine? Happy Holidays my friend!!" – Katie
Healthy Almond and Cinnamon Christmas Stars
"Adore these! Pinned!" – Aimee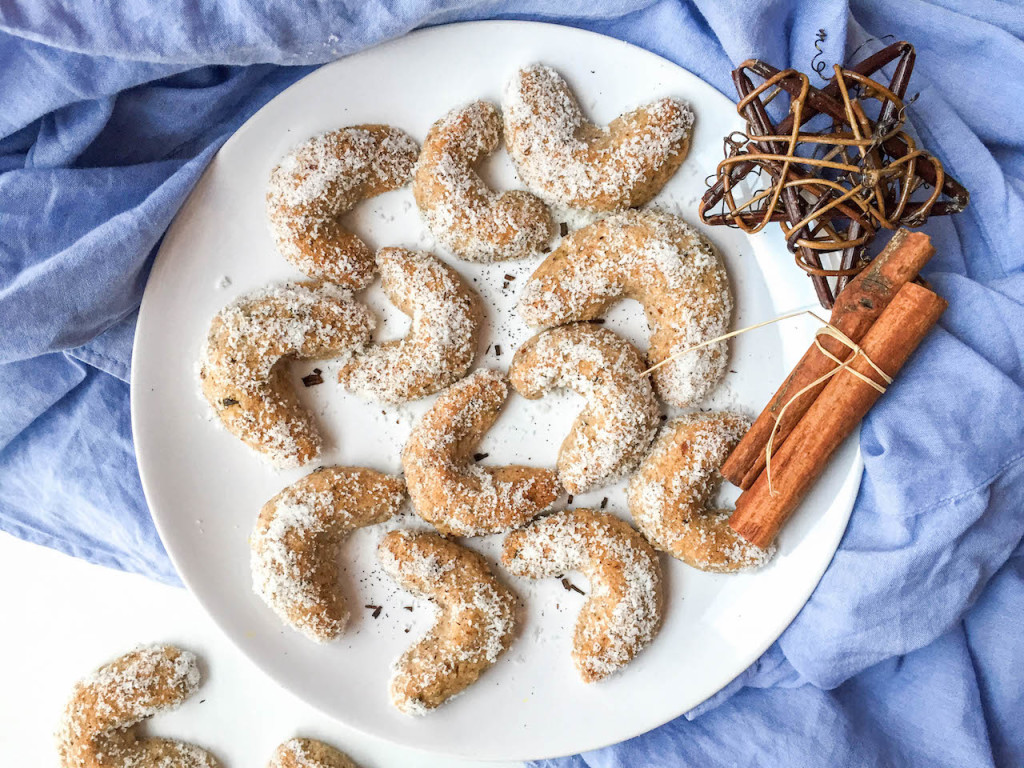 Healthy Vanilla Crescent Cookies
DESSERT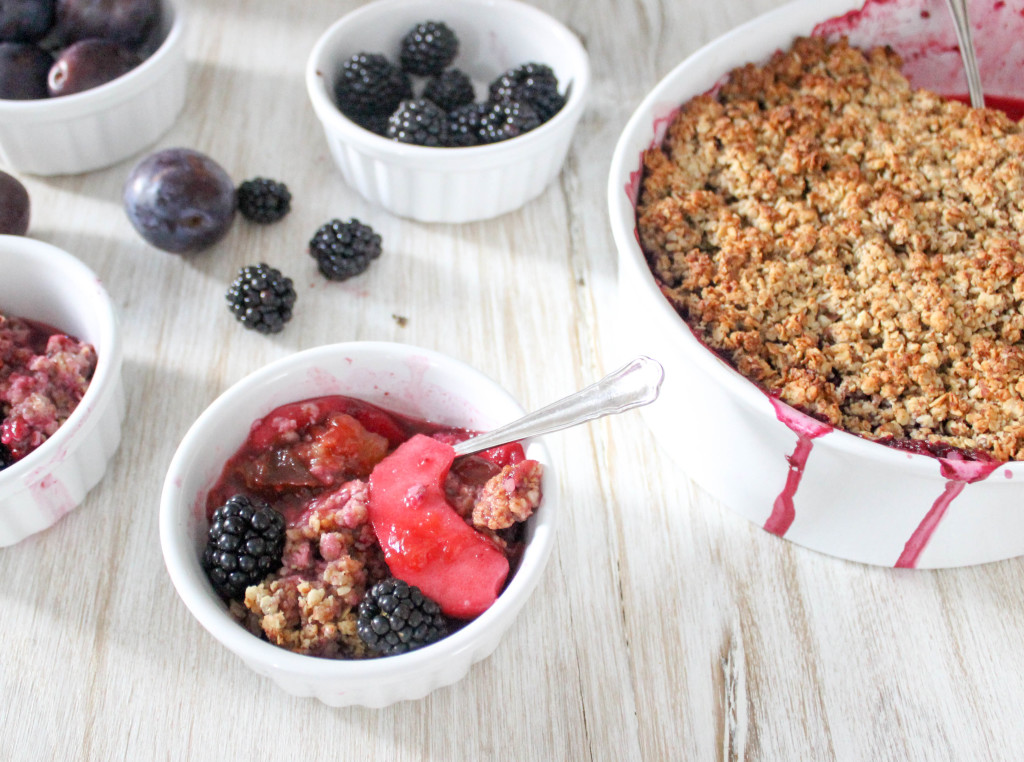 Damson, Apple and Blackberry Crumble
Instead of Damsons you can use pears or any other fruit that you have in stock.
"Lynn, this crisp is absolutely divine! I've never seen damsons around here, but I think I can sub italian plums or maybe plouts for them? I couldn't agree more about Fall. As much as I love Summer, Fall is my favorite season by far. For the same reasons as you. Cozy sweaters, cuddles on the couch and copious amounts of hot chocolate and movie watching! Indoor activities rule around here! Thank you for this delicious recipe my dear!" – Traci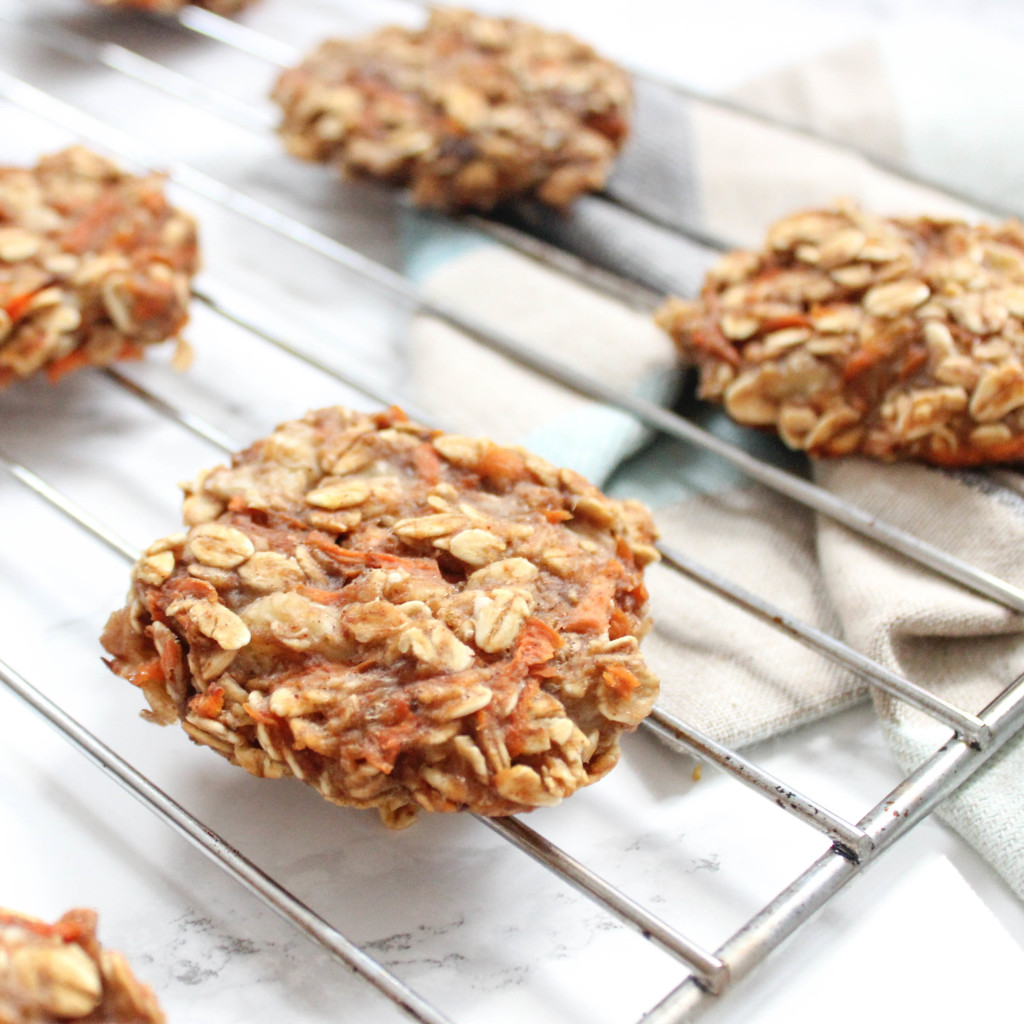 DRINKS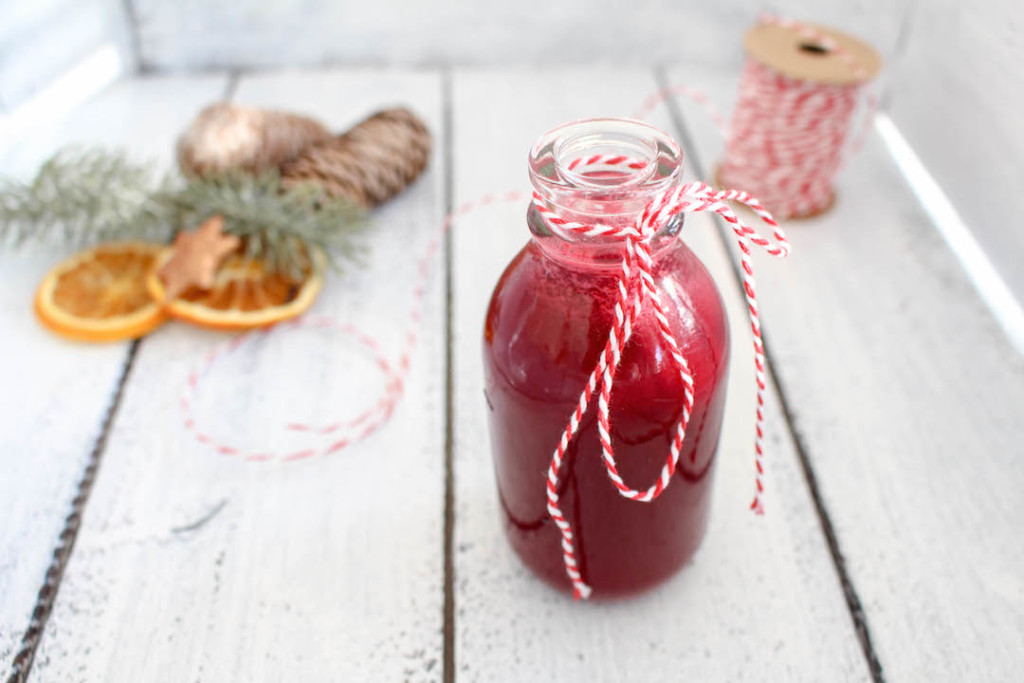 "Lynn, I just made this yesterday and my whole family loved it. We made one batch with red wine and the other one without. It was fantastic. Thank you for this recipe and Happy Holidays!" – Minna
Happy Holidays Everyone!